7 Top Tips For Freelancers
7 Top Tips For Freelancers
There's no question that the COVID-19 crisis is changing the way people think about remote work. Shelter-in-place orders have forced many businesses to implement remote work policies on an unprecedented scale. As the crisis continues, we're likely to see an increase in the number of workers turning to freelance.
For those who find themselves yearning to continue working remotely while diversifying their sources of income in a post-COVID world, freelancing is a viable career option. If you are looking to dip your toe into freelancing, platforms like Upwork can be a great place to start.
What Is Freelancing?
Before we dive in, it's important to define what freelancing means. While in our telecommuting-centric world of the 1990s, people commonly used the term to describe contract, temporary, or one-off work. Today the term is used to describe a range of services that a freelance worker offers to clients.
For some, freelance work can mean the usual freelancing tasks: writing, data entry, or basic design. For others, freelance work is an integral part of their business model, consisting of higher-end services that more closely resemble full-time employment. For example, freelance designers may have a staff of part-time assistants and work on more complex projects. Likewise, many startup freelancers are comfortable working long hours to meet deadlines and generate income.
Freelancing describes the practice of taking on a variety of projects for different clients, often for a set fee per task. It's a good starting point because the idea is for freelancers to work for various clients with various skill sets to offer. Freelancers are hired to work at a specific time, set prices, and often have their own account requirements.
What can I do if I want to freelance? With freelancing comes flexibility. You can pick and choose the clients you want to work for. You can choose how many days and hours you're willing to work. And you can take the projects that interest you – rather than accepting every project that comes your way.
The Benefits Of Freelancing
Freelancing offers a wide range of opportunities. Your time is your own so that you can take a more personal approach to your projects. Flexibility is also a huge benefit of freelancing: you can work on projects whenever you like. Plus, you can remain in touch with your clients on a personal level. You don't have to stick with one client or company to make a full-time living as a freelancer. Finally, many freelancers prefer the freedom and variety that remote work affords.
From the perspective of your career, you can turn your attention to a particular area. Freelancing doesn't always mean an increase in income, but you can still make money while managing your own time and expectations.
First, freelancers have the flexibility to choose clients that are a good fit for their skill set, which means more diverse sources of revenue. Furthermore, freelancers have access to various tools to build their businesses, from social media analytics to data processing and revenue-based pricing.
Last but certainly not least, freelancers have an advantage over permanent employees. Although those in temporary positions may be contracted for fixed hours, freelancers are free to work when they choose, and their employers don't have to account for it.
Why Should You Consider Freelance Work?
Freelancing offers you the opportunity to do something you enjoy while earning extra income at the same time. This type of career allows you to work outside of an office environment and requires very little logistical planning. As a freelancer, you're able to choose your own working hours.
Freelance jobs are rarely time-consuming, meaning you can keep working when you want. You can select an hourly rate to suit your current situation. While this can be challenging for workers who are already committed to other jobs, freelancing is still a highly lucrative career option.
Freelancing enables you to travel freely, allowing you to do things you love. Flexible hours and the ability to work from home can allow you to go to work when you want.
The new economy is offering working people more options than ever before. In 2016, a recent Gallup poll found that almost half of US households now freelance or did some part-time work to earn a living. This is far from a new trend — it has been going on for decades. It's just that now more people than ever before are finding ways to earn extra income.
Freelancing can provide a convenient way to diversify your sources of income, allowing you to pursue your career goals while also fulfilling other financial needs. With many freelance websites offering various payment schemes, such as hourly rates or fixed rates, it's possible to get started on the path to freelancing while still earning a solid paycheck.
1) Creating A Strong Profile
Before you dive into freelancing, it's important to take some time to create a profile that accurately describes your skills, work environment, and experiences. It would help if you considered what aspects of your life you're willing to share, such as your family, children, education, and location. It would help if you also were honest in describing any performance or attendance issues you have in your job history, as these will impact your performance when searching for clients or employers.
If you're not ready to take the plunge into freelancing, consider turning to telecommute or part-time work for a while before taking the plunge. This way, you'll build up your experience first and avoid the huge learning curve that comes with going from a full-time employee to a freelance worker.
Remember, you need a client list and various services to maintain a steady source of income. You also need to focus on quality over quantity when you create your profile. This means don't list services or jobs for which you don't have the skills or experience.
Upwork recommends using a quality email signature and a quality client profile summary if you're looking for remote jobs. Upwork has a good list of best practices you can follow to craft a client profile summary that makes you stand out among other freelancers and projects.
When considering a freelance position, a strong understanding of your target market is a must. This includes the demographics of your target audience, company sizes, and workplace methods of communication.
Create a pitch deck that shows potential clients what your target audience is looking for in a client. You can do this as part of your freelance job offer or create separate documents to give out to each prospective client.
Use freelancer profiles as an advantage. To succeed as a freelance writer, there are a few simple things you should do:
Improve your resume
Do a quick course on professional writing in case you run into trouble with a client's expectations.
2) Understand Your Target Market
First, you need to understand what type of work you are looking to concentrate on and earn money. In some cases, remote work may not be a viable option due to geographical limitations. For many reasons—ranging from family or social commitments to safety concerns—this should not be an issue. If you are looking to land a gig with only your laptop, the world of freelancing may not be for you.
The landscape is crowded, with millions of freelancers competing for the same contracts, and competition for contracts and promotions will be fierce. It is far more important to be aware of the kinds of services or products you are qualified to provide than to be a certified expert.
Not all types of business clients are created equal. Be sure to research your audience and the industry that will be most beneficial to your brand. For example, a law firm may want to work from a specialized law firm, while a food review company needs clients in the food industry.
Based on these factors, it's easier to determine which freelancers have what it takes to fulfill your brand's needs. You're not the only one who's worried about contracting when things get hairy. In fact, there's a report that states that more than half of small business owners have already thought about the possibility of hiring a freelancer during a crisis.
3) Get Referrals From Your Personal Network
If you have ever considered freelancing, your closest friends and family members have likely done so as well. So it's time to get creative. Start by reaching out to friends and family members who have already started freelancing. They'll likely be able to offer valuable insight into the industry.
You may be surprised to learn that they have used the platform as part of their business model for years. Use the platforms and products that have been created specifically for freelancers. Platforms like Upwork, Elance, and PeoplePerHour allow freelancers to connect with clients directly. This means that they can choose to work only with clients with whom they already have a solid working relationship.
Most job seekers build their networks through online media. If you have a solid reputation as an expert in your field, you can certainly leverage this expertise for your freelance career.
Start building your freelance portfolio by building up a list of clients and offering up services to them on a pro-bono basis. Your potential clients will be able to Google you as they hunt for a freelance consultant. If you can establish a track record of quality work that stands out from the crowd, you'll stand out from the crowd as a freelancer as well.
For example, a copywriter may find content writing particularly appealing because it takes advantage of their copywriting skills. Their articles may be written in a foreign language, for a client in another country, or just as short blog posts on a specific topic of interest to the client.
The writer can share their brand experience and expertise in the content they write and enjoy working in a different environment from their office. And as a bonus, the freelancer can learn about new products and markets and network with people from different industries. As with most businesses, freelancers need reliable Internet access, a reliable computer and suitable equipment, and a reliable phone line.
4) Good Equipment For The Particular Freelancing Job
As with most businesses, freelancers need reliable Internet access, a reliable computer and suitable equipment, and a reliable phone line.
Here are some examples of the tools and equipment you might need as a freelancer in your home-based office:
A desk the right size for you
Computer equipment and software, including a two-screen setup, networked PC and laptop, external drives, and an extra PC for backup
Telephone systems and good reception, internet and Wifi c/w VPN
Small office equipment including staplers, stationery etc.
Camera used for taking photos for website and blog articles
Editing reference books
Headsets for telephones which I use for scribing
Audio-transcription and audio conversion software
A comfortable office chair that supports good body posture
Ergonomic foot pedal for balanced posture
Lighting: desk lamp, suitable overhead lighting and natural light
5) Gain A Competitive Edge Over Your Competition
Because many jobs continue to go remote, competition is fierce among freelancers. It is crucial to know your competition. If you don't know your competition, you won't know how you stack up compared to them.
It is also essential that you stand out in the big crowd.  Here are some ways to do it:
Create an outstanding resume with images
Describe your skills in colourful words.
Include descriptive examples of all the relevant projects you have done previously, including those during your full-time employment. For example, in my case, I was running the office of a medium-size construction office from A-Z. This is definitely a huge advantage because I have the experience of looking for these skills.
Be creative in your application so you stand out.
Follow up on any applications you tender vs waiting for the customer to get back to you. This shows that you are keen on working with this company.
These are a few of my personal tips for you to consider.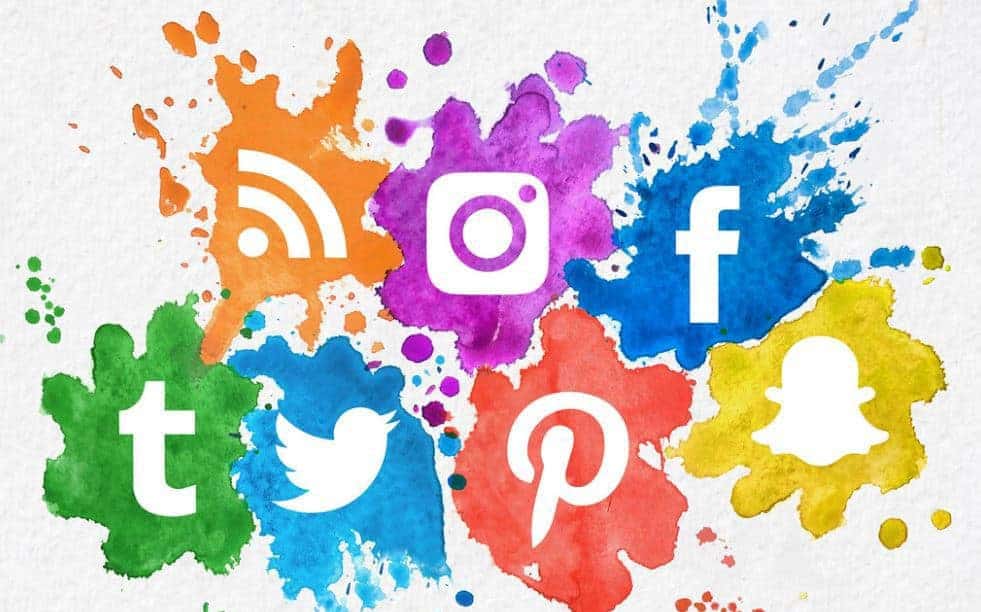 6) Market Yourself Across Multiple Platforms
Earning freelance income has never been easier. Sites like Upwork offer a plethora of freelance opportunities to your doorstep. If you're looking for the lowest-paying job, freelancing may not be for you. On the other hand, there's no shortage of opportunities for designers, writers, marketers and other specialty workers.
There is no reason to limit yourself to just one site. You can compete with the best freelancers in the world on Upwork. When you're working from home, you have no choice but to keep your mind open and find the work that fulfills you the most. Keep Customer Satisfaction In Mind. Finally, never forget that it's the customer who pays your salary. Your product and services are the foundation for your business, and they need to be functioning at their best.
7) Ask Satisfied Clients For Testimonials
Ask for testimonials from your satisfied clients. Ask them to share anecdotes or praise, and don't shy away from questioning them about a time they had a positive experience working with you. This will allow you to fill in any knowledge gaps and bolster your credibility. Find subscription services to start up. Startup subscription services are quickly becoming the cutting edge of freelancing. Companies like ProTexting, FlexJobs, and AgoraPBS build their own tools that help freelancers reach a new pool of clients.
Finding clients is one of the best ways to see how well freelancing actually works for you. Testimonials from clients who have worked with you are another great resource to use when looking for new work. There are many benefits to using testimonials. Not only can clients give you feedback on your work, but testimonials also tend to be very positive. If you're having a hard time finding clients, testimonials can be a great starting point. Testimonials are also valuable in cases where you're questioning the quality of work. You can look to testimonials from previous clients for insight into their experiences with you.
Conclusion
The COVID-19 crisis has completely transformed the global economy. The unprecedented rise in demand for services, particularly in the fields of architecture, electrical engineering, programming, nursing, architecture and health care, has made work-at-home freelancing possible in situations where we wouldn't have been able to do so before. The crisis has also transformed the remote work world: from being a marginalized option to a viable path forward for many freelancers.
I trust you enjoyed this article about the Top Tips for Freelancers. Would you please stay tuned for more articles to come? Take care!
JeannetteZ
Your Opinion Is Important To Me
Thoughts? Ideas? Questions? I would love to hear from you. Would you please leave me your questions, experiences, remarks, and/or suggestions about the Top Tips for Freelancers in the comments below? You can also contact me by email at Jeannette@WorkFromAnywhereInTheWorld.com.
You may also enjoy the following articles:
SimplyHired vs IFreelance – A Quality Review
Freelancer.com vs PeoplePerHour – A Truthful Review
Upwork vs Fiverr – Genuine Website Review
Outsourcely vs Truelancer – An Honest Review
You might also want to check out my personal product recommendations.