Best Beginner-Friendly Ways To Find Freelance Jobs
Best Beginner-Friendly Ways To Find Freelance Jobs
1. SolidGigs
SolidGigs is first on the list of websites that advertise freelance writing opportunities for beginners. Whether you're interested in blogging, copywriting, or social media, SolidGigs can help you locate excellent writing employment. Every week, they manually scan through hundreds of freelance employment sites and publish the top 1-2 percent of freelance possibilities to their members. You pay a minimal monthly price for access to their list, and they do not take a portion of your client's payment (which is quite beneficial if you are just starting out as a freelance writer).
2. FlexJobs
Next on the list is a wealth of freelance writing tasks suitable for both novices and seasoned professionals. Each week, FlexJobs adds hundreds of new freelancing jobs of different quality and complexity. If you configure the appropriate criteria, you will have fast access to an abundance of beginner-level freelance writing jobs.
3. Contena
If you're seeking a website featuring freelance writing work for beginners as well as ones you may employ later in your career, then you should investigate Contena. Not only does Contena provide excellent entry-level possibilities for freelance writers to earn money, but it also posts huge opportunities. The most recent job ad was for a $7,000/month freelance writing position. Incredible!
4. Problogger Job Board
Next on the list is one of my personal favourites. Why? Because I found some of my first freelance writing work on this employment website. The Problogger Job Board is one of the finest, particularly if you're interested in writing for online magazines and blogs. It doesn't contain just freelance writing jobs for beginners, so you'll have to look through all the postings.
5. ClearVoice
ClearVoice enables freelancers to register on their sites and assists them in seizing opportunities as they emerge. Using your resume, you may join their Talent pool, where fresh leads will be automatically matched with your skills. ClearVoice also enables you to pitch directly to customers on their platform. Payments are also hassle-free. You may choose your own pricing and payment arrangements.
6. Vollna
Vollna is a freelance employment site with a distinctive design. By configuring a custom job filter, Vollna's job listings sift through the leading freelance employment sites and consolidate the results into a single listing. Created by a fellow freelancer, this app delivers to your email or mobile device the most recent freelance tasks offered on freelance sites such as UpWork, Freelancer, and PeoplePerHour.
7. Freedom With Writing
The next website we are aware of that provides freelance writing assignments for beginners has a… how should we put it… antiquated appearance. But don't let the old-fashioned design deter you: FWW provides some excellent freelance writing projects for novices and professionals alike.
8. Morning Coffee Newsletter
Despite the fact that the following one on our list is not really a "website" that provides daily freelance writing tasks for beginners, it is nevertheless worthy of note. The Morning Coffee Newsletter is one of the top email lists of freelance writing opportunities that we are aware of. Since they've been distributing the newsletter since 1998, it's reasonable to assume they have some knowledge concerning freelance writers.
9. Freelance Writing Jobs
The following website's name is not very creative, but it is clear. With Freelance Writing Jobs, you know just what to expect. Nearly every day, FWJ offers a fresh list of freelance writing jobs for beginners and more. Definitely worth investigating.
10. We Work Remotely
We Work Remotely is an excellent alternative for you if you're especially interested in freelance writing jobs for beginners since you want to develop a location-independent career! They provide a substantial area of freelance copywriting work in addition to a variety of other categories.
11. Working Nomads
Working Nomads is a terrific addition to your list of sites providing freelance writing jobs, regardless of whether you want to work in your pyjamas from the comfort of your sofa or travel the globe while you work as a freelance writer. Their "writing" area mostly includes freelance writing projects for marketing and copywriting novices and specialists.
12. Journalism Jobs
If you are interested in breaking into reporting and investigative writing, you may be able to locate some freelance writing opportunities for beginners in journalism on Journalism Jobs. Their website gives a distinct perspective on a certain freelance writing sector, one that might add excitement and enjoyment to your everyday writing task. How can you refuse a freelance career boost?
13. Upwork
Obviously, no list of sites that provide daily freelance writing tasks for beginners would be complete without including Upwork, one of the biggest (maybe the largest?) freelance marketplaces in the world.
Upwork connects freelancers with customers regardless of skill level or specific requirements, and every day new clients post freelance writing assignments that you may bid on and apply for. I know a large number of freelancers who began their careers by securing entry-level jobs on sites like Upwork. Perhaps that's a nice route for you as well.
14. All Freelance Writing
All Freelance Writing is the next site on our list that offers freelance writing opportunities for novices. AFW provides several tools for starting freelance writers and lists daily freelance writing tasks that may be pursued to establish a portfolio of freelance writing work.
How Do I Start Freelancing With No Experience?
Becoming a freelance writer without experience is not as tough as you may believe. Obtaining an internet writing career is possible. These six steps can help you get started as a freelance writer:
1. Get Equipment
Fortunately, starting out as a freelance writer does not involve a significant investment in pricey equipment. One just needs a computer. Some authors even compose on their mobile phones or tablets. Nonetheless, I believe a computer is the greatest option for beginners.
2. Define Your Writing Niche
Choose your writing specialty. This will serve as the central focus of your essay. Writing within a certain specialization can assist you in mastering your writing within that field. While there are many generalist freelance writers that write on a number of subjects, it might be simpler and less competitive to specialize and write just about one topic.
Are You Tired Of Scams?
3. Strengthen Your Skills
Improve your writing abilities via practice. Create content for your blog, social media, and guest blogs. The more you practice your trade, the faster you will improve as a writer. This will assist you in obtaining your first online writing job.
How Does Blogging Work?
You may create your own website and write about any subject, including parenting, fashion, and cuisine. This will provide you with writing practice. Blogging may help you build an audience and generate income online. Here are some instances of very profitable blogs.
How Can You Improve Your Social Media Writing?
This entails publishing social media captions, which may provide experience with keyword research and use, as well as writing for an audience. Social media writing is a career you may pursue in the future, so gaining experience with this kind of writing today can be beneficial. It may help you acquire crucial writing-related skills, such as keyword research.
Free guest blogging involves writing a blog article for a publication. The advantages to you are:
Being able to publish your work online
A chance to get a backlink to your website and raise brand recognition for your own brand.
Additional writing and client-based job experience
4. Create Your Portfolio
A portfolio is similar to a CV for writers. It will include samples of your written work that potential customers may evaluate to gauge your writing style and degree of expertise.
Your portfolio might assist you in easily acquiring freelance writing jobs. In addition to writing samples, it is beneficial to include examples of published work in your portfolio. If you're having trouble being published online, you can post for free on Medium and Linkedin. Guest posting is another method for publishing your work.
5. Set Your Price
Determine your rate of pay for writing. Freelance writers might be paid hourly, per assignment, or per word. Setting your per-word rate would be an excellent starting point. This is perhaps the most prevalent method of earning money from a writing job.
6. Find Jobs
In the last phase, you will begin searching for freelance writing opportunities. There are several internet resources for finding employment, including freelancing job banks, ad sites, and social media.
When perusing this list, keep in mind that each website provides something unique. You are not required to address them all. Start with your three preferred sites, register and/or apply for positions that pique your interest, and then proceed.
1. Upwork
Upwork is a marketplace for freelancers. On this network, those looking to employ freelancers and freelancers themselves may collaborate on projects. There are various positions in dozens of fields, including freelance writing. After signing up on Upwork as a freelancer for free, you will need to create your profile.
Describe your talents, background, education, and experience in this section. After that, you may begin searching for freelance writing employment.
You may search for jobs on the site and filter them by experience level so that only entry-level positions for beginners are shown. Bidding is required to apply for tasks on Upwork, in which you provide a rate for the assignment and a brief cover letter to the customer. There may be extra application questions for certain positions.
2. Fiverr
Fiverr is a marketplace for freelancers where you can join for free and publish tasks that potential clients may purchase. As a freelance writer, you may advertise jobs such as the following:
Composing a 100-word product description
Writing 10 Instagram captions
Writing a blog post of 1,000 words
For the jobs you create, you may choose the writing services you want to provide, the fee, the deadline, and more. Then, buyers will acquire your gigs and supply you with the necessary details to complete the task, allowing you to perform your services and get paid. Freelancers might find profitable opportunities on Fiverr.
3. Solidgigs
SolidGigs is a job platform for freelancers. They provide freelance job postings for sectors other than only writing. They function somewhat differently than comparable employment boards. SolidGigs will send you job notifications with curated job postings directly to your inbox, so you don't have to spend time visiting many job sites. They provide a 30-day trial for $2, after which their services cost $19 per month.
4. Flexjobs
FlexJobs is a remote job search website where you may locate entry-level freelance writing employment. They provide more than simply writing employment. Additionally, they publish jobs in other categories. On FlexJobs, thousands of jobs are added every day, and they are unique in that they cater to the remote employment market.
5. Contena
Similar to FlexJobs, Contena is a compensated remote job search service, but just for writing employment! The website is invitation-only, therefore you must apply to join. If authorized, you will have paid site access. Beyond providing writing tasks, Contena will assist you in establishing a location-independent writing profession.
Your subscription includes the following:
A training program that teaches you how to begin freelance writing
Access to the writing job search engine
Complete access to their database of firms looking for remote employment
Additional incentives for Platinum members
You may join Contena for free, but only premium members get the aforementioned features. Paid subscriptions begin at $40 per month.
6. Problogger Job Board
The Problogger Job Board is a job board for freelance writing opportunities. Access to the job board is free for job seekers, and membership is not required to see job postings. These openings are advertised by publishers seeking writers for a range of sectors, including:
Cryptocurrency
Home and garden
Food
Athletes
You will have full access to the job board and may apply to an unlimited number of job postings when you visit.
7. All Freelance Writing
All Freelance Writing is a platform for freelance writers where freelance writing tasks may be applied for. In addition to reading their blog for writing advice, you can use free tools such as their word count tracker and rate calculator. The Jobs area of the website contains job postings for freelance writing positions. Additionally, you may subscribe to their newsletter to get job posts directly in your mailbox.
8. Freelance Writing Jobs
Freelance Writing Jobs is an online writing resource that provides access to a job board, writing competitions, and advice on portfolio development, among other things.
The job board is continually updated with fresh, new freelance writing opportunities. You may look for writing jobs in your specialty quickly, for free, and without registering. Freelance Writing Gigs also provides possibilities for guest blogging, which you may use to enhance your portfolio.
9. We Work Remotely
We Work Remotely claims to be the world's biggest remote community. You will get fast access to remote employment in a range of sectors, like writing, computer programming, marketing, etc., directly from the webpage. Accessing the job listings does not need a membership, and you may apply for positions of interest immediately by clicking the Apply button.
10. LinkedIn Jobs
LinkedIn is a social network for the community of professionals and workers. If you have a job or are seeking one, regardless of whether it is freelancing, you should be on LinkedIn. On LinkedIn, you have access to exceptional networking possibilities that may not be available elsewhere.
You may join this social network for free. You may create your profile from this page by including your current and previous work titles, educational background, and more.
Additionally, you may publish to the community, communicate with other users, and join groups. LinkedIn Jobs is the website's job search area. When you visit LinkedIn Jobs, you may search for and apply to freelance writing positions of interest.
11. Working Nomads
Working Nomads is a free remote job platform that serves the community of digital nomads. It aggregates remote employment from sites such as Study.com, Toptal, and others and provides them in one location.
12. Journalism Jobs
Journalism Jobs is a free job board for writers and media sector workers, including:
Newspapers
Television positions
Newsletters
Government
Education
You may enter the job search from the homepage and search fast and conveniently for freelance writing opportunities. Membership is not necessary to use Journalism Jobs, however, if you want to take full use of the platform to do things like publish your resume, you will need to register for the site for free.
13. Vollna
Vollna allows you to seek freelance writing opportunities more efficiently. You will be sent freelance opportunities that fit your skill set, allowing you to devote more time to the application process rather than the search. Vollna provides a free 14-day trial, after which premium options begin at $10 per month.
14. Freelance Writers Den
This writing community, Freelance Writers Den, provides novice and experienced writers with a variety of services, including coaching, boot camps, freelance contract templates, and more. Additionally, they provide a 24/7 community forum where you can converse with peers, ask questions, and exchange useful information.
Paid members may use the aforementioned capabilities in addition to their employment board on this membership-based website. Membership is currently unavailable and costs $40 per month; however, you may join the waitlist.
15. Remote
Remote is a website for remote job searches. You may use it for free and immediately begin your search for writing employment. You may also subscribe to their newsletter, which delivers new job listings to your mailbox. The remote is extremely straightforward and user-friendly. You will be able to conveniently navigate through the many job posts to submit applications for the desired positions.
I trust you enjoyed this article about the Best Beginner-Friendly Ways To Find Freelance Jobs. Would you please stay tuned for more articles to come? Take care!
JeannetteZ
Want to Learn How to Build Your Own Home-Based Online Business & Start Making Money Online From Your Comfortable Couch?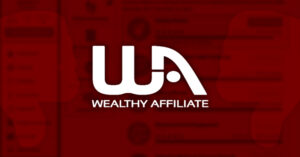 Your Opinion Is Important To Me
Thoughts? Ideas? Questions? I would love to hear from you. Please leave me your questions, experiences, remarks, and suggestions about the Best Beginner-Friendly Ways To Find Freelance Jobs in the comments below. You can also contact me by email at Jeannette@WorkFromAnywhereInTheWorld.com.
Disclosure
This post may contain affiliate links. I earn from qualifying purchases as an Amazon Associate and other affiliate programs. Read my full affiliate disclosure.
You may also enjoy the following articles:
Wealthy Affiliate Review – Scam or Legit? The Truth Exposed
Best YouTube Alternatives For Content Creators