8 Best Grammar Checkers
It is crucial to use a grammar checker if you do a lot of writing. In my case, I speak several languages and English is one of my second languages. I am writing emails, website content, reviews and eBooks and I am using my grammar checker daily. In this blog, I am introducing the 8 Best Grammar Checkers.
1. Grammarly
Grammarly is an effective grammar analyzer that offers tools to enhance your writing. It is a writing helper that follows you wherever you want to write. This proofreading tool examines your writing and proposes adjustments. It helps you learn from your errors by offering an explanation for each repair.
The free version will correct spelling and basic grammatical issues and may be sufficient for casual writers. Grammarly Premium identifies problems in advanced grammar, punctuation, and contextual spelling.
It offers tips for enhancing sentence form, vocabulary, and readability. Even objectives for tone and purpose may be established, which is an experimental feature but can be beneficial.
Pros Of Grammarly
Easy-to-use grammar checker tool with a clean and straightforward user interface.
Grammarly Premium offers unlimited plagiarism checkers. The versatility of many format options.
It is accessible as a web-based online grammar checking tool, web browser extension, desktop application, Microsoft Word add-on, and mobile keyboard.
Cons Of Grammarly
The free version has fewer functionalities and catches fewer errors than the paid version. Upgrade to Grammarly Premium in order to have access to Grammarly's greatest features.
Integration with Google Docs is currently in testing. To get the full benefits of your premium membership, you must copy and paste the content into the app. The Grammarly app may be quite forceful in its corrections. For instance, Grammarly adores commas despite the fact that they might disrupt the flow of a phrase.
What Is Grammarly's Price?
You may test Grammarly for free (affiliate link). Grammarly Premium offers three payment plans: $29.95 per month paid monthly, $19.98 per month billed quarterly ($59.95), and $11.66 per month billed yearly ($139.95).
Grammarly Editing
The free edition of Grammarly identifies misspellings and does a rudimentary grammatical check. The premium edition detects complex problems, such as plagiarism and passive voice, and provides comments to help you improve your writing.
According to our in-depth analysis of Grammarly, it is a wonderful option for enhancing your writing abilities and ensuring that your work is error-free, and it is a unique present for someone who writes often.
2. Ginger
Ginger is an online application for correcting "all forms of grammatical errors, including punctuation, sentence structure, and style." It also offers translation into more than 40 languages. You may, for instance, compose text in German and then translate it into English.
The free tool has a character limit of 350. However, if you are ready to sign up for the Ginger grammar checker, you may get a free Google Chrome plugin that is far more comprehensive. This will get you access to the Ginger Writer application, where you may copy and paste your text to check for mistakes.
Ginger provides a smartphone app, Ginger Keyboard, that checks texts, emails (Outlook, Gmail, etc.), and social networking postings for spelling errors. Microsoft Word is supported, however, Google Docs is not.
Pros Of Ginger
The integrated language tool offers translations for more than 40 languages.
The free edition has three writing tools: a translation-equipped editing window, a dictionary, and a thesaurus.
The premium edition offers a "personal trainer" for English improvement. The trainer offers "individualized practice sessions based on your own work" and is comparable to a virtual writing instructor.
Cons Of Ginger
Working through your writing in the Ginger Writer app requires many stages. First, you must hover over errors to determine what is incorrect. You must then click a text box to accept or reject the mistake. There is no sidebar (similar to Grammarly) that lists every possible grammatical error.
It gives little error feedback for the free version.
Ginger is not compatible with Google Docs or the Mac OS.
How Much Does Ginger Cost?
Ginger Premium offers three alternatives for upgrading if you want more features than the free version. $20.97 per month when charged monthly, $7.49 per month when charged yearly ($89.88), or $159.84 for a two-year membership. Note that these prices represent a 30% promotional discount on all programs.
Ginger Review
Ginger's free edition has a simple spell check and grammar check. For more extensive grammar checking or to get an analysis of your problems, you'll need to subscribe to the premium edition. Ginger is an excellent grammar checker software if English is your second language, or if you desire to flip between languages while double-checking your grammar.
3. Hemingway Editor
The Hemingway Editor is a style checker that offers suggestions to make your writing more readable. Following the manner of Hemingway, the sentences are straightforward and uncomplicated.
It classifies complicated sentences as "difficult to read" or "very difficult to read." This allows you to reword unnecessarily complicated statements that may confuse your audience. Additionally, it highlights passive voice, excessive adverbs, and complicated words.
Pros Of Hemingway Editor
Free is the online version.
If you get sidetracked while writing online, a low-cost desktop application is available to assist you to avoid distractions.
Notifies you of difficult-to-read or difficult-to-understand text that you would miss on your own.
Editor Hemingway's Detriments
You must copy and paste your content into the app for it to evaluate your work, and the formatting will not be preserved.
It does not give editing recommendations for difficult sentences. You are responsible for editing your own writing.
Your writing might become TOO basic if you adhere to every tip. Although you should always strive for clarity in your writing, complexity is occasionally acceptable.
What Is The Cost Of Hemingway Editor?
The web version is available for free. If you want to work offline, you may purchase a desktop application for $19.99.
Hemingway Editor Analysis
The Hemingway Editor is not a substitute for software that checks grammar. However, it is a fantastic addition to these tools. This application assists you in enhancing your writing's readability and avoiding obstacles that may lead your readers to abandon your work. It may assist guarantee that your work is read.
4. After The Deadline
After the Deadline is a free grammar-checking application. Copy and paste a writing sample into the interface of polishmywriting.com to examine it fast and for free. This tool gives comments on misspelled words and grammatical and style recommendations.
Pros Of After The Deadline
Free for individual use.
A spelling error checker is also accessible in French, German, Portuguese, and Spanish, in addition to English.
You may install it immediately on your website as a WordPress plugin for grammatical checking.
Cons Of After The Deadlines
It has fewer functions than other grammar-correcting software.
You must click on each mistake to discover what is incorrect and then choose from a drop-down menu of recommended corrections.
It missed contextual spelling and punctuation mistakes in a 200-word example since it is a very rudimentary grammar tool.
What Is The Cost Of After The Deadline?
It is free for individual use.
Review After The Deadline
If you are a blogger who composes articles directly in WordPress, our free grammar checker might help you reduce the likelihood of making mistakes. The open-source code is accessible for application developers to utilize.
5. WhiteSmoke
WhiteSmoke will examine your work for typographical, grammatical, and stylistic errors. A commercial web browser-only version is available, which contains a grammar checker, a plagiarism checker, and a translator. The Premium edition of WhiteSmoke is compatible with Windows, Mac, Microsoft Office, and Gmail.
Pros Of WhiteSmoke
A translation service that supports over 50 languages (premium version only).
A plagiarism scanner is accessible (500 credits with a subscription).
Paid versions provide access to over one hundred document templates. Note that they also provide an informative "How to Write" section on their blog (for free!) with brief explanations on how to compose a variety of papers.
Cons Of WhiteSmoke
The free version has a character restriction of 250 and is presently only accessible as a web application. On their website, the "free WhiteSmoke toolbar for Chrome" was unavailable.
The web version is only compatible with web browsers. You must upgrade to Premium in order to support all other formats.
There is no monthly subscription option. You will be required to commit to a yearly subscription.
What Is The Cost Of WhiteSmoke?
The Web edition (browsers only) costs $5 per month when invoiced yearly for $59.95. The Premium edition costs $6.66 per month and $79.95 per year.
WhiteSmoke Review
WhiteSmoke can save you money on lower-priced grammar software (while the 50% discount is still active). However, you must be ready to take a risk since there is no free trial, although there is a 31-day money-back guarantee.
Are You Tired Of Scams?
6. LanguageTool
LanguageTool is an open-source program for correcting spelling and grammatical errors in over twenty languages.
It is offered in several formats:
As an online checker (shown in action above).
Available as add-ons for both Google Chrome and Firefox, allowing you to proofread your work throughout the web.
As extensions for Google Docs, Microsoft Word (only the premium edition), and LibreOffice.
Pros Of LanguageTool
In addition to English, it supports more than 25 languages, including Spanish, French, and Russian.
A customizable personal dictionary is included.
API access for developers is accessible (for software companies and publishing houses).
Cons Of LanguageTool
This program prioritizes simplicity, therefore it lacks the capabilities of other grammar checkers.
The free version restricts each check to 20,000 characters (a word count of around 3,400 words, although characters per word vary significantly).
The premium version restricts you to a maximum of 40,000 characters per inspection, so you would need to review lengthy documents in sections.
What Is The Cost Of LanguageTool?
If you want more than what the free version provides, LanguageTool Premium has three choices available. $19 per month when paid monthly, $13 per month when paid quarterly ($39), and $4.92 per month when paid yearly ($59).
LanguageTool Evaluation
If you are seeking a simple spell checker with grammar-checking skills, LanguageTool is the best option. Not only is there a free version of LanguageTool, but it can also handle languages other than English. Nevertheless, languages are supported to varying degrees. Check this table to discover how well your language is supported.
7. ProWritingAid
In addition to Grammarly, ProWritingAid (affiliate link with 20% discount coupon) is one of the most powerful grammar checkers available. It will inform you if you have committed any grammar, punctuation, spelling, or style errors, and it will offer detailed comments on your work. It features over 20 distinct writing reports, each of which may be accessed individually, so you don't have to modify everything at once.
For instance, you may begin by correcting grammar, spelling, and style issues. Then, you might modify any repeated terms by selecting the report. You may then run a report to detect clichés, followed by a report to identify sentence structure flaws.
Reading these reports will assist you in enhancing your writing ability. You may peruse their recommendations and execute the ones that work for you.
Pros Of ProWritingAid
The diversity of available reports is ideal for self-editing.
Affordable lifetime membership is available.
Scrivener integration is available.
Cons Of ProWritingAid
– The free trial of the online tool is limited to 500 words.
– No monthly version is offered. You must commit for a whole year.
– There are currently no mobile app versions available for iOS or Android.
What Is The Cost Of ProWritingAid?
There are four alternatives for upgrading to ProWritingAid Premium: $70 per year, $100 for two years, $140 for three years, or $240 for a lifetime membership.
ProWritingAid Evaluation
If you need comprehensive criticism of your writing, ProWritingAid is an excellent option. You may browse reports one at a time to avoid being overwhelmed by the volume of responses. The evaluations that analyze your pace and dialogue might be useful for fiction writers.
8. Google Documents (Or Microsoft Word)
Both Google Docs and Microsoft Word have grammar checkers built-in. They will correct your spelling and grammatical mistakes for free. As you write, a red squiggle beneath the word indicates when you have made a spelling mistake.
A blue squiggle highlights probable grammatical mistakes. Select the recommended adjustments with right-click (unless you're completely wrong, in which case you're on your own!).
Pros Of Google Docs (Or Microsoft Word)
The word processing software includes a grammar and spelling checker, so there is no need to copy and paste the text into a different program.
Google Translate offers translation services for Google Docs. Your material may be translated into one hundred different languages for free!
In both apps, customizable dictionaries are provided.
Cons Of Google Docs (Or Microsoft Word)
Neither application offers sophisticated grammar or style-checking tools.
The usefulness of grammar checkers is confined to the applications themselves.
It might be detrimental to your writing speed to edit as you write. You may choose to disable recommendations to prevent the start-and-stop process of writing and editing simultaneously.
What Is The Cost Of Google Docs (Or Microsoft Word)?
The grammar and spelling checks are included at no additional cost; they are built into the program.
Review Of Google Docs (Or Microsoft Word)
If you write using these word processors, their free spelling and grammar checks serve as your first line of protection against common mistakes. To repair more complex faults and get comments on your work, you should use a grammar checker.
Grammarly vs. Ginger
Advantages Of Ginger
Provides translation tools with support for more than 40 languages.
The premium edition provides English grammar lectures and practice exams to enhance your language skills.
It contains a text reader that converts text to a human voice, allowing for improved proofreading since you may hear mistakes you missed.
Advantages Of Grammarly
A sidebar gives an "at-a-glance" summary of the mistakes it has found. Ginger demands that you hover over each grammatical mistake to get further information about it.
It speeds up the editing process. As you correct each mistake, Grammarly will automatically advance to the next one.
Unlimited checks for plagiarism are included in the premium edition.
Who Should Choose Ginger Instead Of Grammarly?
Ginger may be the superior option if you speak many languages. If English is your second language, Ginger provides tools to assist you in better understanding English grammar. It is also less expensive than Grammarly, so writers on a budget may wish to take a closer look.
Hemingway Editor vs. Grammarly Editor
Advantages Of The Hemingway Editor
The internet version is free, while the desktop application is affordable ($19.99).
It has a lower threshold for "difficult sentences" than Grammarly, so if simplicity is of utmost importance, this tool will help you get there.
It checks for excessive adverb usage, a feature that Grammarly lacks.
Advantages Of Grammarly
It is a comprehensive grammar checker.
Grammarly gives recommendations on how to correct errors.
It is adaptable to many writing styles. For instance, you may choose a formal writing style that allows "complicated sentences."
Who Should Opt For The Hemingway Editor Instead Of Grammarly?
If you have a tendency to construct sentences that are unnecessarily complicated or perhaps unclear, Hemingway Editor is a wonderful tool for you. It recognizes difficult-to-read sentences so they may be rewritten. You are responsible for correcting these awkward statements, but awareness of them is vital. Instead of using Hemingway Editor over Grammarly, you should utilize it with Grammarly (or another grammar checker).
Conclusion
I own three websites and I write content daily for all three. I couldn't do it without a grammar checker. As we all know, there is nothing worse than websites with lots of grammatical or spelling errors.
I trust you enjoyed this article about the 8 Best Grammar Checkers. Would you please stay tuned for more articles to come? Take care!
JeannetteZ
Want to Learn How to Build Your Own Home-Based Online Business & Start Making Money Online From Your Comfortable Couch?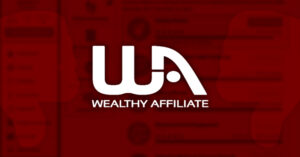 Your Opinion Is Important To Me
Thoughts? Ideas? Questions? I would love to hear from you. Please leave me your questions, experiences, remarks, and suggestions about the 8 Best Grammar Checkers in the comments below. You can also contact me by email at Jeannette@WorkFromAnywhereInTheWorld.com.
Disclosure
This post may contain affiliate links. I earn from qualifying purchases as an Amazon Associate and other affiliate programs. Read my full affiliate disclosure.
You may also enjoy the following articles:
Wealthy Affiliate Review – Scam or Legit? The Truth Exposed
Best YouTube Alternatives For Content Creators
How To Make Money Blogging – What Works, What Doesn't