Best YouTube Alternatives For Content Creators
Best YouTube Alternatives For Content Creators
YouTube is the most popular platform among US adults in 2022. However, the fact that it is a market-leading video platform and search engine, does not imply that there aren't superior options for specific use cases. Due to the ever-increasing quantity of advertisements presented per video and the interference of algorithms with submitted content, some YouTube video makers have begun to investigate other platforms.
Can YouTube Be Substituted?
YouTube is the market's most established online video platform. Over 2 billion logged-in users use the site yearly, and its worldwide audience watches billions of hours of content every month. From a commercial and audience standpoint, it is thus doubtful that the alternatives on our list will totally replace YouTube in the near future.
If you do not already have an established YouTube channel, it may be worthwhile to pursue an alternative video marketing plan. Whether you utilize video to attract a new audience or to convert website visitors into leads, there are many excellent alternatives to YouTube.
Who Are The Competitors Of YouTube?
YouTube faces competition in a variety of areas. Twitter, Instagram, and Facebook have become rivals with native video as a video-sharing platform. In the last several years, these platforms have intensified their emphasis on video, with Facebook unveiling Facebook Watch in 2018 – a video-centric stream personalized for each user.
Twitter also allows users to submit native videos, while Instagram debuted IG TV in the last year. When discussing video hosting sites, there are both free and paid ones, such as Dailymotion and Wistia, Vimeo, and Spotlightr.
1. Dailymotion
Dailymotion is a video hosting and sharing website that allows you to publish and share videos with a large audience. You may use it to build a video channel, gain an audience, and earn money via ad revenue sharing. Does this sound familiar? It is the closest alternative to YouTube without really being YouTube.
Pros
Unlimited free video uploads
Upload support for HD movies up to 2 GB and 60 minutes in length
Upload and playback support for 4K video
Stylish embedded video player
Creators may make money with advertisements
Cons
Smaller audience
Ads on all videos, including non-partner channels
Audience
As a content producer or marketer, it is crucial to consider audience size while selecting a YouTube alternative. Dailymotion says that its platform has 300 million active users. They are presumably talking to an average of 300 million unique visitors every month since the stats for their most popular channels and videos do not line up.
T-Series, which has over 190 million subscribers on YouTube, has less than 10,000 followers on Dailymotion. It's true that they've just posted a handful of videos, but compared to the most popular Dailymotion account, that quantity is not impressive.
Is Dailymotion More Superior Than YouTube?
Since Dailymotion is a direct rival to YouTube, it is reasonable to examine if it is superior. YouTube enables precise video quality, greater video lengths, and uploads of bigger files. Additionally, YouTube has a far wider audience, and the traffic potential of having a video recommended or displayed in search results is much greater.
On the other hand, competition on Dailymotion is not nearly as intense. As we've discussed, you may get your video on trending lists and promote with only 1,000 views in 24 hours. This amount would be insignificant on YouTube's broader platform.
If you have a limited following, testing Dailymotion as a new distribution outlet for your videos might be profitable. There is a greater likelihood that they will be seen and shared by other Dailymotion users.
Excellent Alternative To:
Content producers who do not already have an established YouTube profile (potential to become a large fish in a smaller pond)
Small companies looking for a free YouTube alternative to host their embedded HD films.
2. Vimeo
Vimeo is a video platform with capabilities for hosting, collaboration, sharing, compression, and more. It has an active user base focused on certain niches, making it a viable platform for some individuals and companies to establish an audience.
Pros
Allows 4K video uploading and playback
Supports live streaming
Embeds are fully configurable
Active user base
Cons
The weekly upload limit for the free plan is 500 MB.
The maximum video size for free users is 500 MB.
There is no ad income possibility for producers.
Audience
Vimeo has more than 200 million users, which is around 9 percent of YouTube's entire viewership size. In contrast to Dailymotion, Vimeo has a core group of engaged users that support a healthy community.
While YouTube is home to producers that cover a variety of genres and themes, including travel, sports, gaming, and DIY, Vimeo's most popular films fall into a limited grouping of categories:
Brief films
Nature videos
Extreme sports
Music videos
Animations
The community values originality and would gladly share your work provided it meets their cinematographic requirements. This method facilitates the exposure of emerging filmmakers and producers to an audience.
Is Vimeo Superior To YouTube?
For certain artists and companies, Vimeo may be a superior alternative to YouTube. If you own a video production firm or are an amateur cameraman, Vimeo's close-knit network of creative professionals is ideal for you.
Due to the fact that the audience is smaller and more targeted, it might be simpler to obtain momentum and views without a following. Pro users may also include a "Hire" button and their job availability beneath each of their videos on the site.
Additionally, many industry experts use the Vimeo player, so submitting your reel on the site is not detrimental. If you are a company owner in need of a video hosting solution for your website, Vimeo's embedded video player is superior to YouTube's. Without the need for third-party tools or services, you may easily modify the embedded code and generate full-screen movies with automated playback.
Even the playback colour scheme may be modified to fit your brand's hues. Vimeo is an excellent option if you need a place to publish movies for embedding on your website since it offers free, customizable embeddings for HD videos.
Excellent Alternative To:
Visual designers, animators, videographers, and other creative workers
Business owners in need of a free video-hosting platform with aesthetically pleasing embeds
Facebook Watch
Facebook has doubled heavily on video production in recent years. They have even created Facebook Watch, a function that enables you to browse and watch popular videos based on your watching history and interests. The UI is very different from YouTube, although the content and viewership often coincide. Facebook is now a legitimate rival in the video hosting and sharing industry.
Pros
Greater potential audience and reach than YouTube
Native video sharing on Facebook
Option to make money with advertisements
Supports files as large as 10 GB and as long as 4 hours
Tailored targets for remarketing advertising
Live Streaming
Cons
Maximum resolution limited to 1080p
Clumsy embeds
Audience
Facebook, with approximately 3 billion monthly active users, is the only alternative that has a larger user base than YouTube. Video sharing is no longer Facebook's core function, but it has become an integral aspect of the platform's user experience. Examine your timeline to see for yourself, or review the most recent Facebook data.
Facebook video producers have reached 3 billion views per month in the past. Some, such as LADbible, began and expanded their following only on Facebook, whilst prominent travel YouTuber Nas Daily regularly receives tens of millions of views on his videos.
Due to Facebook's ad-supported business model, successful artists earn a revenue share and are able to sustain themselves. Facebook may also be an ideal sandbox for firms' video marketing efforts to reach new audiences.
Excellent Alternative To:
Travel vloggers, YouTube chefs, and other providers of content
Small companies wishing to reach new audiences with their videos
Marketers desiring to build seed audiences for future Facebook marketing campaigns
4. Twitter Video
Twitter is another social media network that is embracing video in its entirety. Since launching Twitter Live more than three years ago, they have consistently covered sporting events. Moreover, every Twitter user may publish and share movies, as well as begin a live broadcast on the network.
Pros
Native video sharing on Twitter
Low-resolution videos perform well
Livestreaming
Cons
The maximum video length is 140 seconds.
The maximum video resolution is 1200p.
YouTube favours longer videos — preferably over 10 minutes — for recommendations and search results, according to industry experts who are well-versed in YouTube SEO. If you have difficulty creating well-produced 10-minute films, Twitter may be a better platform for experimenting with video material. Twitter is a site where succinctness pays dividends, so if you're not naturally verbose, it may be a good fit.
Excellent Alternative To:
Comedians and other producers who are successful with short-form videos
Accountants and other specialists capable of providing prompt, detailed answers
Anyone having difficulty with long-form videos
Are You Tired Of Scams?
IG TV is Instagram's video-sharing platform, created from the ground up for mobile use. It was introduced in 2018 and is more of a spiritual successor to Vine than a direct competitor to YouTube; Facebook Watch handles that. However, this does not exclude it from being a viable option for artists and companies with minimal YouTube traction.
Pros
Full support for native mobile video formats
Native video sharing on Instagram
Low-fi videos perform nicely
Cons
Limit of 10 minutes for standard accounts
Application-only
Mobile-First Video Experience
The purpose of Instagram's IG TV is to build the first platform with a mobile-first video experience. With full mobile portrait video as the standard, you can encounter video producers up close and personally. Unstructured mobile video may be a wonderful tool for strengthening connections with your audience.
Excellent Alternative To:
– Organizations unable to afford a camera or production staff
– Content authors catering to a younger demographic
6. D.Tube
DTube is an alternative to YouTube that leverages blockchain technology to enable peer-to-peer video sharing. The decentralized method reduces the likelihood that server disruptions may interrupt your movie. The network encourages free expression and opposes YouTube's AI-based censorship, and all successful video makers may earn DTube's money. Additionally, you may share films stored elsewhere without submitting them to the IPFS.
Pros
There is no censorship
Earn crypto
Cons
Tiny audience
Awkward interface
Excellent Alternative To:
Blockchain devotees
Free speech devotees
7. Wistia
Wistia is a professional video hosting platform that facilitates the incorporation of video into other marketing initiatives. It provides detailed video analytics, in-video lead capture forms, and integrations with marketing automation tools, among other features. Assume you are currently using analytics tools, CRM, or other business tools, and have a data-driven strategy for planning and improving your marketing efforts. In such a case, it will be ideal for you.
Pros
4K Video support, up to 8 GB files
Customizable embeds with
Create bespoke Facebook ad audiences based on user action
Capture leads directly from the video player
Email and other data are synchronized with autoresponders and CRMs.
Cons
Price: Wistia begins at $99/month, plus $0.25 every video beyond the tenth
Audience: None
One of the nicest aspects of Wistia is the ability to fully personalize any embedded video player. The typical inline embed code generates an elegant, responsive video player inside the content. It dynamically adjusts to the size of the container, making it simpler to embed video on several sites. You may include CTAs or even a lead capture form at the beginning or conclusion of your movie to take things to the next level.
Excellent Alternative To:
Marketers that wish to leverage on-site video in the sales funnel more effectively
Businesses focused on generating leads with lengthy sales cycles; insurance, etc.
8. Spotlightr (Formerly vooPlayer)
Spotlightr, formerly known as vooPlayer, is a comparable video marketing platform with extensive analytics capabilities, lead capturing, business tool integration, and enhanced security features. You may even host a contest or giveaway for viewers of a certain video. Pro users may now add PPV VODs to their websites without the need to develop a membership portal. Spotlightr is the finest alternative to YouTube if you're looking for a "Swiss Army Knife."
Pros
Support for 4K Video
Advanced Analytics
Integration with Marketing Automation
Audience development tools
Reasonable price: Their beginning plan is $17 per month
Cons
Just 25 GB of storage
Complicated
Excessive Video Hosting
Spotlightr and its functions extend well beyond basic video hosting. It is a comprehensive set of tools that will assist you in integrating video into your marketing and sales activities at every stage. It has an in-built audience builder for Facebook and Google advertising campaigns. Conduct live broadcasts and competitions for your audience.
Heatmaps and sophisticated analytics provide insight into how your audience interacts with your video content. Spotlightr is an excellent tool that will aid you in your video marketing endeavours.
Excellent Alternative To:
Marketers that wish to leverage on-site video in the sales funnel more effectively
Businesses focused on generating leads with lengthy sales cycles; insurance, etc.
9. Brightcove
Brightcove is the most popular online video platform for corporations and scattered companies. According to its website, more than half of Fortune 500 organizations are already customers. Brightcove goes beyond video hosting and live streaming to take things to the next level. OTT technology may be used to offer live video to smartphones and smart TV applications.
It enables server-side ad placement into hosted movies for publishers. It may be integrated with a DSP so that you can sell ad spots directly to your customers. Real-time video analytics enable you to comprehend how clients and potential customers engage with the videos on your website.
Pros
UltraHD support up to 8K video quality
Deliver and sell ad spots inside your movies
Integrate videos across applications and websites with sophisticated content management
Collaboration features enhance the quality of the final film
Real-time statistics provide fresh insights
Develop sophisticated consumers via video interaction
Cons
The lowest Enterprise package is $199 per month with a one-year commitment
Cumbersome interface
Excellent Alternative To:
Organizations who want to consolidate their films and utilize audience data to customize experiences
10. SproutVideo
SproutVideo is a wonderful alternative to YouTube for small companies and sole proprietors with advanced digital marketing skills. You have the freedom to personalize and generate individual video players for each page of your website. Thus, you can assure that the embedded video will not detract from your design, but rather enhance it.
Capture leads inside your video player with the use of customizable lead forms. Send the leads directly to your preferred autoresponder or CRM through API connectors. It interfaces with MailChimp, Hubspot, Zapier, and several other third-party applications.
Pros
4K UltraHD playback
Customize and generate page-specific video players
In-video lead capture forms
Geotracking and comprehensive analytics
Drive more actions with bespoke CTAs after videos
Enterprise plans include geo-restriction
The acceptable Seed plan begins at $25 per month.
Cons
Complicated
Monthly bandwidth costs exceeding 500 GB include a surcharge.
Excellent Alternative To:
Small companies and sole proprietors with an aptitude for data-driven marketing and a desire to get more out of their video efforts
11. Alternative To WordPress: Jetpack
If you're a WordPress enthusiast looking for a simple plugin, look no further: Jetpack for WordPress' premium plans features video hosting for as little as $11.97 per month. Using the new editor, you may easily insert video blocks into posts and pages without copying and pasting. Additionally, you can monitor detailed, real-time video statistics inside your WordPress dashboard.
Pros
Supports HD video resolutions up to 4K
Unlimited storage and bandwidth
Option to autoplay, mute, or loop embedded videos
Real-time analytics
Affordable: Jetpack's premium plan costs $10 per month
Cons
Need an effective WordPress website
Lacks sophisticated features offered by rival premium services
You may just drag and drop video files from your PC to a draft. There is no need for additional coding to make the live video appear fantastic. WordPress will conduct this procedure automatically for you.
Excellent Alternative To:
– Existing Jetpack premium members
– Small enterprises that cannot afford more costly solutions
Conclusion
As you can see there are alternatives to YouTube. Here we show you the 11 best ones.
I trust you enjoyed this article about the Best YouTube Alternatives For Content Creators. Would you please stay tuned for more articles to come? Take care!
JeannetteZ
Want to Learn How to Build Your Own Home-Based Online Business & Start Making Money Online From Your Comfortable Couch?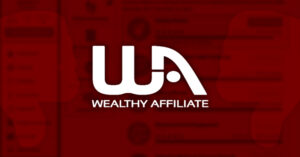 Your Opinion Is Important To Me
Thoughts? Ideas? Questions? I would love to hear from you. Please leave me your questions, experiences, remarks, and suggestions about the Best YouTube Alternatives For Content Creators in the comments below. You can also contact me by email at Jeannette@WorkFromAnywhereInTheWorld.com.
Disclosure
This post may contain affiliate links. I earn from qualifying purchases as an Amazon Associate and other affiliate programs. Read my full affiliate disclosure.
You may also enjoy the following articles:
Wealthy Affiliate Review – Scam or Legit? The Truth Exposed
How To Make Money Blogging – What Works, What Doesn't