How To Become A YouTuber And Get Paid
How To Become A YouTuber And Get Paid
The burgeoning creator economy has given rise to a plethora of new methods to generate money on YouTube. While some strategies have a lower entry barrier than generating money via adverts, nothing beats high-quality content and a loyal following.
You may be able to earn money on YouTube if you can tap into your creative side and are ready to put in a lot of work. Here are a few options to consider.
1. Get To 1,000 Subscribers On YouTube And Apply For The YouTube Partner Program
First and foremost, let's get this out of the way. The 1,000-subscriber requirement is the most difficult barrier to overcome in order to join the YouTube Partner Program. Once you've done that, you'll be able to start making money from advertising. Before you may become a partner, you must meet the following requirements:
Your films must follow the site's advertising restrictions and have accumulated more than 4,000 legitimate public view hours in the last 12 months.
You must reside in a qualifying location.
A Google AdSense account must be linked.
Once you've met the conditions, go to your profile's "monetization" area and fill out the application. Ads, membership incentives, and services like Super Chat, which allows viewers to pay to have their words highlighted during a live broadcast, are all ways for you to make money as a partner.
To Earn Money On YouTube, How Many Views Are Required?
You are not compensated for each video watch. Rather, you get paid when someone views or clicks on an ad that appears in your video. According to Influencer Marketing Hub, the typical YouTube channel can expect to generate about $18 every 1,000 ad views. When you consider the rate of commercials actually watched, it corresponds to $3 to $5 every 1,000 video views.
So, When Do You Think You'll Be Able To Make Money On YouTube?
Once your amount hits $100, you'll be compensated. Assume that it takes 1,000 video views to generate $4 from ad-seeking users. To generate $100 from those commercials, you'd need 25,000 video views. You may only get paid every few months if you have a tiny channel. You should also understand how Google, which handles AdSense payments, handles taxes.
2. Start A Business As An Affiliate Marketer
If you want to publish product review videos, affiliate marketing may be the most practical approach to monetize your YouTube visitors. This is how it works:
You look for a firm or seller that offers an affiliate program, such as Amazon Associates, and apply to be a part of it.
Once you've been approved, you'll utilize their system to build personalized links to the goods you want to include in your movies.
In your YouTube videos, demo, review, or mention the items, and insert your unique affiliate marketing link(s) in the description section when uploading.
When a visitor clicks your unique link and purchases a product, you will receive a commission as a brand affiliate. While Amazon Associates is a terrific method to earn money on Amazon, there are a plethora of other options. Look for potential business partners and items to offer on affiliate marketing platforms like ShareASale and ClickBank.
You may also go right to the source by searching the websites of your favorite products for information on how to become an affiliate. When shooting your video, don't forget to properly alert your viewers about your association with the company or companies featured, and refer them to the "link in the description."
3. Use Brand Partnerships To Create Sponsored Content
Another approach to make money on YouTube is to get a brand contract, which is also a kind of affiliate marketing: Companies interested in your audience may sponsor your videos or offer product placement arrangements in return for a shoutout.
The key term here is "audience," which suggests that as you have a following, these kinds of opportunities are more likely to offer themselves. As your channel expands, you may personally approach firms you'd want to collaborate with or utilize tools like the aforementioned affiliate marketing platforms to identify corporate partners that fit your content style.
You may get lump-sum payments, earn commission on a per-sale basis, or receive the product or service for free with brand discounts. Keep in mind that if you have an endorsement or utilize product placement in a video, you must alert YouTube by checking a box in your video manager's advanced settings page to indicate that the video includes paid advertising.
4. Make Your Own Product Or Stuff And Market It
If you have products or a service that your audience might be interested in, tell them about it and provide links in your videos. Marques Brownlee, the owner of the renowned tech review channel MKBHD, for example, includes a link to his own line of T-shirts and accessories in every video he uploads.
You may need to acquire materials or locate a manufacturer to offer a tangible product, but you may also sell downloadables like e-books, art prints, or virtual lessons. Before you market your products, make sure you have a safe payment mechanism in place.
Selling incentive: While producing your own goods is more difficult than pitching others', you may be able to earn more money this way since you will retain the majority of the profits as the product owner.
5. Use Crowdsourcing
Another technique of monetization you may employ to keep your channel running is crowdfunding. Crowdfunding is divided into two categories: recurrent and project-based. Fans of the channel pay a nominal membership price for benefits and/or an exclusive tier of access in the former, which is more suited for content providers.
The more subscribers you have, the more money you'll make. Viewers may be enticed to join up by incentives such as one-on-one video conversations, special lessons, or products. Patreon is a popular crowdsourcing tool that many video makers, singers, and other artists with a moderate following use to supplement their income.
A project-based crowdfunding campaign is a way to go if you have a project concept that needs financing. Use sites like Indiegogo, Kickstarter, or GoFundMe to get started.
What Is The Maximum Amount Of Money You Can Earn On YouTube?
This is a difficult question to answer. The answer is similar to the music industry's landscape. YouTube stars with millions of followers, like breakthrough bands and artists that hit the perfect chord and create exponential popularity, stand to earn the most money, easily approaching seven figures.
According to Forbes, Stevin John, the founder of the massively popular kids' channel Blippi, made $17 million in 2020, thanks in part to his 8.2 billion YouTube views and 27.4 million followers. That type of achievement is the exception rather than the norm, but don't let that deter you.
Sean Cannell, the co-author of "YouTube Secrets" and creator of the Think Media channel, recommends prospective YouTubers start with affiliate marketing. In a video from 2021, he claims that with the correct niche and method, you can make $500 per week.
Gain A Following, And You'll Make More Money In The Long Term
YouTube provides opportunities for everyone, but it is not a get-rich-quick scheme. Making money on YouTube involves time, effort, and a dedicated audience. The good news is that with a little desire and work, you can make money before you reach the coveted 1,000-subscriber mark. As you begin, keep the following suggestions in mind:
The simpler it is to attain the viewing-hours criteria, the more videos you generate and publish.
The more you tailor your material to a certain demographic or specialty (for example, film photography), the more probable it is that your visitors will subscribe for more.
Thoughtful, interesting films are more likely to be seen, thus preparation and production time are worthwhile.
Don't underestimate the power of a well-chosen title and eye-catching thumbnail to draw in viewers.
Other Sources Of Income
If generating money on YouTube isn't for you, have a look at these other options:
Would you like to test another video platform? Make money on TikTok if you can.
If you're a gamer, see how you can make money on Twitch.
Do you want to clean your house? Try selling items online or earning money on eBay.
If you're already writing, think about ways to earn money blogging.
YouTube stars are today's self-made celebrities—people who have built an online following by making material aimed at educating, entertaining, reviewing, and generally being wonderful. Most of these small-screen celebrities do what they do simply to satisfy a desire to create and perform in front of an audience.
While making money may not be your primary motivation for launching a YouTube channel, the wealth of earning potential is a nice surprise once you learn how many there are. You may also have a look at our guide on making money online.
Are You Tired Of Scams?
Is It Possible To Get Compensated For Posting Videos On YouTube?
YouTube does not compensate content producers for the videos they post. Videos aren't monetized by default, either. You must activate monetization in your YouTube account settings in order to start generating money on YouTube. You may join the YouTube Partners Program or have your content displayed on YouTube Premium from there.
How Do You Monetize Your YouTube Channel?
Aside from the millions of money and subscribers garnered, there are a few lessons from Forbes' list. First, even if a YouTube channel does not have millions of followers, it may be monetized.
Your earning potential isn't just decided by the number of subscribers and views you have, but also by the degree of interaction you produce, the niche you cater to, and the income sources you experiment with. That's not to imply that having a large number of subscribers isn't important; check out our YouTube subscriber tips.
Second, this list of the top ten earners may lead you to believe that the millions of dollars earned are all due to YouTube. Each of these channels, in fact, has its own goods line.
Before introducing their own products, these networks first identified and grew their fans. If earning money on YouTube is part of your marketing strategy, the first step is the same for everyone: know who your target audience is.
Who Will Subscribe To Your YouTube Channel?
You'll be in a wonderful position to monetize content in a number of ways after you've built your own following. However, you'll only be able to make the most of your chances if you know who your target audience is.
The more narrow your channel is, the better position you'll be in, to work with marketers trying to target certain demographics, according to several YouTubers looking to monetize (more on that later).
You should pay great attention to the following: – The gender of your audience, to check whether it skews toward one group.
The age range in which the majority of your audience falls.
The geographical location of your films' viewers (countries or localities).
The total engagement, or "watch time," of your audience.
You'll have a better grasp of your own audience and be able to deal with companies more effectively if you have this demographic data. Your YouTube statistics can provide all demographic information, but if you want to compare your channel to others, use a program like Social Blade. With that out of the way, we can go on to discuss the many ways your YouTube channel might generate revenue.
What Is The Best Way To Generate Money On YouTube?
Your audience may be able to unlock the earning potential of your YouTube channel, similar to how to make money on Instagram or via blogging. It's simpler to monetize when you have various money sources, such as side hustles or enterprises. Fortunately, there are various options for doing so—take let's a closer look at each of these streams.
1. Become A YouTube Partner And Make Money From Advertisements
Ads will most likely be your initial source of money. Joining the YouTube Partners Program and setting up monetization is critical whether you want to make money on YouTube without making videos or as a content producer. Once you've reached 1,000 subscribers and 4,000 watch hours in the last year, you may request monetization.
How Can I activate YouTube Monetization?
Go to the YouTube account you wish to monetize and sign in.
In the upper right corner, click the account symbol.
Select YouTube Studio from the drop-down menu.
Select Other Features > Monetization from the left menu.
Read the YouTuber Partner Program conditions and agree to them.
Add a new AdSense account to your channel or link an existing one. (To get paid, you must have an AdSense account.)
Decide how you want to monetize your site.
Return to the dashboard and choose the Analytics tab from the left-hand menu. From there, choose Revenue from the top-level tabs, then scroll down to the Monthly Estimated Revenue chart to receive an estimate of your expected revenue.
To Gain Money, How Many Views Are Required?
The quantity of views you receive has nothing to do with the amount of money you make. You won't earn any money if your video has thousands of views but no one sees or clicks on the ad. This is due to YouTube's billing criteria, which require a viewer to click on an ad or watch it for the entire duration (10, 15, or 30 seconds) in order for you to get paid. With the launch of YouTube Premium, you no longer have to depend on marketers to generate compelling or tempting commercials in order to make money.
Take A Look At YouTube Premium
YouTube Premium is a premium subscription service that enables fans to view and support their favorite video producers without being interrupted by advertisements. There are few changes for producers since they will continue to be compensated for videos viewed by non-members on YouTube as well as content on YouTube Premium.
YouTube Premium creators are compensated depending on how many people view their videos. Consider YouTube Premium income as a supplement to the money you're currently making from commercials. While it's simple to set up, being a YouTube Partner and earning money via advertising isn't the most profitable income stream you can develop.
Why Should You Seek Money Sources Other Than Advertisements?
Due to its determination to be more upfront about advertising on the network and what counts as "advertiser-friendly" material, YouTube has lately gotten a lot of controversies. Many artists were concerned that, because of the nature of their material, they would miss out on ad money, which helps to fund their channel.
If your material contains: – Sexually suggestive content, including partial nudity and sexual humour, your work may be excluded from ad income on YouTube.
Violent extremism, including demonstrations of significant harm and events linked to it
Harassment, vulgarity, and obscene language are all examples of inappropriate language.
Drug and controlled substance promotion, including the sale, use, and misuse of such things
Controversial or sensitive issues and events, such as war, political strife, natural catastrophes, and tragedies, even if graphic imagery is not shown
However, YouTube has been demonetizing material that it deems unsuitable for advertising since 2012, using an automatic process that occurs without notice and without the content creator's awareness.
Creators are now alerted when their material is flagged, and they may protest any time they believe a video was wrongly banned from YouTube's advertising network.
Although advertising is a major source of passive income for artists, YouTube retains a 45 percent portion of ad revenue. To summarize, YouTubers should look towards additional cash sources in order to keep their creative passion afloat.
2. Offer Items Or Services For Sale
You may generate money with your YouTube channel by selling a variety of things. T-shirts, coffee mugs, tote bags, snapbacks, you name it—creating and selling products has a value beyond cash.
Merchandise broadens your reach by bringing your online brand and personality into the real world, and it strengthens your bond with your followers by allowing them to "buy" into what you're doing.
Roman Atwood's Smile More brand offers a wide range of products at his shop. Selling branded swag isn't as difficult as it may seem. Using freelancing services like Fiverr, you may purchase inexpensive designs specialized for certain items, such as t-shirts.
When it comes to ordering fulfillment, you may combine your shop with services like Oberlo or one of the numerous print-on-demand suppliers, who will handle shipping, fulfillment, and customer service for you, allowing you to enjoy the advantages of a dropshipping company with less work on your side.
You might also collaborate with an existing creator merchandising network, such as DFTBA (Don't Forget to Be Awesome). You will, however, be competing with other YouTubers and will have less control over adding items, providing discounts, integrating your content, and all of the other benefits that come with having your own eCommerce site.
You may even take it a step further by creating and selling your own unique items and running your company via your YouTube channel like Luxy Hair did use hair-related how-to video lessons to sell its hair extensions. As a YouTuber with a large following, you'll have two advantages right away that other business owners would envy:
Your audience's trust, which you've gained by providing them with your own brand of material for free on a regular basis.
3. Use Kickstarter To Crowdfund Your Next Creative Endeavour
Crowdfunding is a terrific approach to get an idea off the ground when money is the only thing standing in the way. If your concept is attractive enough, you may enlist the aid of your own audience and the crowdfunding community to help you acquire better equipment, hire actors, or pay other production expenses. Consider making a video introducing your idea or giving a sample of what it'll be like, like this popular Kickstarter for Kung Fury, a short film tribute to '80s action flicks.
I trust you enjoyed this article on How To Become A YouTuber And Get Paid. Would you please stay tuned for more articles to come? Take care!
JeannetteZ
Want to Learn How to Build Your Own Home-Based Online Business & Start Making Money Online From Your Comfortable Couch?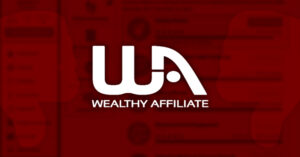 Your Opinion Is Important To Me
Thoughts? Ideas? Questions? I would love to hear from you. Please leave me your questions, experiences, remarks, and suggestions about How To Become A YouTuber And Get Paid, in the comments below. You can also contact me by email at Jeannette@WorkFromAnywhereInTheWorld.com.
You may also enjoy the following articles:
How To Motivate Yourself Every Day
Everything You Need To Know About Hedge Funds
Top Online Business Ideas For 2022