How To Increase A Website Domain Authority
How To Increase A Website Domain Authority
What Is Domain Authority, And How Does It Work?
The domain authority (DA) metric is a ranking statistic that may be used to forecast how highly your website will rank in search engines. It was developed by Moz and gives a score between 1 and 100. Consequently, if your website has a high score, it has a better chance of ranking highly in search engine results pages (SERPs).
Another way to look at domain authority is to measure your site's significance in relation to your industry or a certain issue. In terms of rankings, you can observe your domain's strength or authority. However, don't mix domain authority with page authority since there is a distinction between the two.
The ranking strength of your whole domain (and subdomains) is determined by domain authority. Page authority, on the other hand, considers the capacity of individual pages to rank.
What Does It Mean To Have A High Domain Authority Score?
Domain authority is calculated using a variety of parameters. However, to give you an idea, Google, Apple, and Microsoft all have high DA (between 95 and 100). If your website is fresh, on the other hand, your DA will be low (possibly between 10 to 20). It's also worth noting that increasing your site's DA from 20 to 30 is simpler than increasing it from 70 to 80. Consider the following ranges to determine what constitutes a good domain authority:
A score of less than 30 is considered bad; a score of 30 to 40 is considered average.
Average is 40 to 50
Good is 50 to 60
Excellent is 60 to 70
A score of 80 or above is considered outstanding.
It's crucial to note that DA can assist you forecast how well your website will fare in search results. So, instead of using it to compare your website to others in the SERPs, you should aim to boost your DA to improve your ranking.
What Is Domain Authority And How Is It Calculated?
Various tools have different methodologies for determining domain authority. Moz calculates your DA score based on over 40 key parameters.
However, the following are the most crucial factors:
The number of websites that link to a web page is measured by MozRank. It also considers the quality of the websites that link back to your site.
Internal and external links from the web page are included in the link profile. So, if your content has links to high-authority websites and is also connected to by other respectable websites, you'll obtain a good score.
Root Domains – Moz considers the amount of unique backlinks while evaluating your link profile. Assume you have 100 connections coming from a single source. This will be counted as one root domain by Moz. As a result, obtaining backlinks from other websites is critical.
MozTrust – Moz verifies the legitimacy of websites that link to your page. You'll earn a high score if you acquire a link from a university webpage, a government website, or a huge organization website, for example.
Site Structure and User-Friendliness — To get a high DA, make sure that your site structure makes indexing your pages simple for search engines like Google. You must also create an excellent user experience for your visitors.
How Can You Boost Your Domain Authority?
As you begin to work on increasing the domain authority of your website, keep in mind that this is a long-term plan. Here are some suggestions for improving your site's DA:
1. Get High-Quality Backlinks From Authoritative Websites
Backlinks play a significant part in determining domain authority, as you may have seen. Furthermore, one of the two most essential ranking variables is backlinks.
According to an Ahrefs survey, 55.24 percent of websites get no organic traffic because they lack backlinks. As a result, it's fair to assume that you'll want backlinks, preferably of good quality. You may gain backlinks in a variety of methods to improve your link profile.
To begin, look at your top referral sources and then hunt for backlink chances on related sites. You may also utilize MonsterInsights to discover your top incoming link sources. It's the greatest Google Analytics plugin for WordPress, and it provides thorough information on your dashboard.
You may also legitimately snoop on your rivals, examine their backlink sources, and attempt to get links from the same websites. Guest blogging is another simple technique to get connections from high-quality websites.
2. Produce Killer Content That's Worth Linking To
The second strategy to boost your domain authority is to create high-quality, link-worthy content. Why is it important for your content to be fantastic? People will begin to share your writings with others if they find them useful.
This boosts your chances of receiving backlinks from websites with high authority, such as educational institutions or government agencies. Your root domains will also benefit from links from various sites. All of these factors will help you get a high DA.
You may now produce a variety of content kinds, including articles, long guides, films, infographics, podcasts, and presentations, among others. However, looking at your site's most popular pages is a terrific place to start. You'll be able to come up with comparable subjects and content kinds this way.
3. Conduct A Site Audit And Remove Any Broken Links
While having excellent inbound links is important for your website's DA and ranks, having poor connections might do more damage than good. The domain authority of your website may be lowered as a result of links from a spammy website. It may even result in a Google penalty in rare situations.
To prevent this from occurring, do a site audit and delete any poisonous connections as soon as feasible. By browsing through your website's comprehensive link profile, you may utilize several SEO tools to discover bad connections.
If you can't delete the links, you may disavow or ignore them using Google Search Console. As a consequence, while indexing, Google's crawler will ignore any unnatural or spammy backlinks.
4. Improve The Structure And User Experience Of Your Website
Remember that your site's structure and user-friendliness were factors in determining domain authority. Search engines may quickly scan your web pages and index them in search results if they have a good structure. You may generate a sitemap in WordPress to aid search engine crawlers.
A sitemap lists all of your vital pages and makes it easier for search engines to traverse your site. When it comes to enhancing your site's user experience, you should start by concentrating on mobile optimization. Google has switched to a mobile-first approach, which means it will evaluate your website's performance on mobile devices.
As a result, it's critical that your site works well on mobile devices and loads rapidly. Then you must make certain that your website is secure. Obtain SSL certificates and convert your site to HTTPS to do this. You may also get hold of the top WordPress security plugins, such as Sucuri, which has a web application firewall among its many capabilities.
5. Make Internal Links Better
Focusing on your internal link structure is another technique to improve your site's user experience. You can keep your visitors interested and lower the bounce rate by providing connections to additional useful pages on your site. Internal links also make crawling your website simpler for search engine bots, which aids in indexing your content.
Another advantage of having a good internal link structure is that link juice is sent from one page to the next. The value of a page sent to other websites is referred to as link juice in SEO.
It provides the search engine with a vote of confidence since more links going to a page indicate that it is trustworthy. All of these contribute to higher domain authority. You may use an All in One SEO plugin to boost your internal linking strategy.
What Is The Best Way To Check Domain Authority?
Here are some tools to verify your website's domain authority now that you know how to raise it.
1. Moz Link Explorer
You may use Moz Link Explorer to examine the domain authority of any website. Enter the URL of your website or a competitor's website to see the domain authority.
The tool also shows the number of unique backlinks to root domains and the number of keywords that rank for a certain domain. More information, such as the most followed links to this site, the most popular pages, the most popular anchor text, and more, are available if you scroll down.
Are You Tired Of Scams?
2. Ahrefs (Anchor Text)
Another domain authority checker that you may use to determine a website's DA is Ahrefs, which is one of the top SEO tools on the market. It's worth noting that Ahrefs refers to it as Domain Rating, although it's the same thing.
Another thing to keep in mind is that it calculates the DA using its own method and parameters. If you compare it to Moz or any other tool, you can notice a difference in ratings.
3. SEMrush (Search Engine Marketing)
SEMrush is a popular tool among SEO experts, and it also gives information on a website's domain authority. Go to SEMrush's Backlinks Analytics to see your website's or rivals' DA. The Authority Score may be found on the Overview tab (which is domain authority).
You Should Also Be Aware Of The Following Facts Concerning DA
Google fines are not taken into consideration by the DA. A domain that has been penalized by Google would automatically drop its ranks, although Moz may not be aware of this. As a result, even if the domain is penalized, the domain authority will remain high.
Google's ranking system considers hundreds of parameters (no one knows how many there are, although some estimates suggest there are more than 200), while Domain Authority only considers 40.
It is difficult to improve your DA score. It's not something you can implement on your website now and witness the boost in domain authority instantly.
The logarithmic scale is used in DA. This indicates that improving your DA score from 20 to 30 is simpler, but going from 70 to 80 is significantly more difficult. It gets increasingly challenging as you go up the scale.
Because DA fluctuates so often, it's not a tool to use to track your SEO progress over time, but rather a website metric to compare domains.
What Factors Go Into Determining A Domain's Authority?
According to Moz, Domain Authority is calculated by considering a variety of signals (40 in all), including:
The total amount of inbound links to your website.
The relevance and quality of inbound connections
The content quality of your website
Social Signals (the popularity of your domain and contain in social media networks)
The overall SEO effectiveness of your website
How can I find out what my website's DA is?
Go to the Moz domain analysis SEO tool, key in your domain, and check at the results to get your domain authority score.
What Is The Meaning Of Page Authority?
Page Authority (PA) is similar to Domain Authority (DA), but instead of using domain-wide data, it employs signals unique to a single page. The offered score is a guess as to how strong a page is and how well it will rank in search engines. A website with many high-authority pages will have a higher domain authority (DA) score. Let's look at how you may enhance your domain authority now that you know what it is and how it is measured.
Focus On Off-Page SEO
The most significant measure is your link profile. A website with a strong, clean link profile will have a better DA score than one with a poor link profile.
What Is The Definition Of A Strong Link Profile?
When a website's link profile is robust, it means that:
It has incoming links (backlinks) from high-authority websites.
It also has incoming links from related websites.
There are no poor links (low-quality connections)
There are links from a variety of different sites
How Can You Boost Your Link Profile?
Off-Page SEO is the process of enhancing your link profile and is concerned with tactics that may be used to get excellent connections that will ultimately boost your rankings. To strengthen your link profile and, among other things, increase your Domain authority, you must:
Remove any links that aren't relevant to your profile.
Get rid of any links that aren't working. To discover the poisonous connections, you'll need to use a program like Moz Explorer or SEMrush.
You may then contact the website's proprietors and request that the link be removed or that the "nofollow" element be added to devalue the link. If this fails, you may use Google's disavow tool to delete the links from your profile.
Strengthen Your Link Profile
Obtain high-quality connections from other websites that are similar to yours. This is one of the trickiest and most difficult aspects of SEO. Link building is a large subject in and of itself, and I've found that it's tough for novices to grasp and implement.
There are two basic approaches to get excellent connections to give you an outline of the process.
1. Building Natural Links
To have high-quality material on your website that attracts connections from other sites. This is known as 'natural link building,' and the premise is that someone stumbles onto your website, reads your articles, likes them, and links to it from one of their own.
For this to operate, it is vital to have link-worthy content on your website. In other words, information that is thought-provoking, valuable, and simple to read so that other webmasters will want to link to it in their articles.
In reality, this technique works and is highly advantageous, but you must be patient since it takes time to build up enough audience for some of your followers to post your material on their blogs.
The blog you're reading is a beautiful illustration of how natural link building works. My articles have been 'naturally' linked from prominent industry websites such as thenextweb, entrepreneur, marketingland, quicksprout, and a slew of others.
2. Contacting Bloggers
The second method for obtaining high-quality connections is to contact other webmasters and inform them of your existence. You'll have a better possibility of them connecting to your website in their articles if you do this.
3. Search Engine Optimization (On-Page)
Working on your on-page SEO is the next stage in increasing your domain authority. The term "on-page SEO" refers to optimizing your page and content. My in-depth SEO guide covers all you need to know about improving your on-page SEO, but the most significant criteria are:
Titles and descriptions that are optimized
Effective use of headings (H1 and H2) in your text
URL structure and SEO-friendly permalinks
SEO Image, video, and other media components optimization
Incorporating keywords into your text in a natural way (no keyword stuffing)
Formatting your content in such a manner that it has a better chance of appearing in Google's highlighted snippets (this is a highly strong SEO method)
Adding internal links to your content (this is a very effective SEO approach)
It's worth repeating that the quality of the content is the most important ranking criteria for both on-page and off-page SEO. It is critical to maintain your material fresh and up to date, as Google states in one of its SEO tips.
Conclusion
In conclusion, try not to stress on your domain authority score. It's a figure that compares your domain's strength to other domains in the Moz database. A low DA score does not guarantee poor Google performance for your website.
A high DA score indicates that you are on the right track, but it is just a forecast and does not ensure you will get higher ranks or more visitors. Always strive to keep the larger picture in mind while developing a website so that it may get dependable ranks in Google and other search engines over time.
I trust you enjoyed this article on How To Increase A Website Domain Authority. Would you please stay tuned for more articles to come? Take care!
JeannetteZ
Want to Learn How to Build Your Own Home-Based Online Business & Start Making Money Online From Your Comfortable Couch?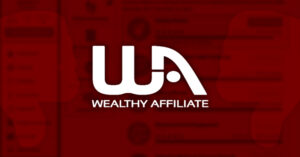 Your Opinion Is Important To Me
Thoughts? Ideas? Questions? I would love to hear from you. Please leave me your questions, experiences, remarks, and suggestions about How To Increase A Website Domain Authority in the comments below. You can also contact me by email at Jeannette@WorkFromAnywhereInTheWorld.com.
Disclosure
This post may contain affiliate links. I earn from qualifying purchases as an Amazon Associate and other affiliate programs. Read my full affiliate disclosure.
You may also enjoy the following articles:
Wealthy Affiliate Review – Scam or Legit? The Truth Exposed
How To Make Your Message More Memorable
How To Save Money On Webhosting
A Growing Guide For Growing Blog Traffic
How To Build Internal Links For SEO In WordPress
Smart Ways To Get More YouTube Subscribers