Best Free Speech-To-Text Software
Best Free Speech-To-Text Software
Effectiveness is essential to achieving one's professional goals. The more efficiently you can get things done, the more time you'll have to devote to honing in on the more strategic details of your work.
Physically transcribing audio recordings, personal notes, and verbal brainstorming ideas and other documents is a tedious and time-consuming task that severely impacts the number of mental resources you can apply to other activities.
Thankfully, there is something called speech-to-text software available. You can use your voice instead of your hands to write emails, documents, and text-based content. Different machine learning solutions are reviewed, including the available top speech-to-text programs.
We've compiled a list of our favourite five free online speech-to-text programs.
1. Converse Smartly
With its advanced and reliable technology, Converse Smartly deserves a spot on this list of the best free speech-to-text software. Whether a team meeting, a conference, an interview, or a seminar, it can quickly and accurately transcribe any audio stream into text, including dialogue or discourse. Thanks to this development, organizations and people can accomplish more in less time and with higher precision.
Developed by Folio3, Converse Smartly is geared toward boosting the productivity of any company's existing workflows. The IBM Watson Speech API and the Natural Language Processing ToolKit are the foundations for the app's cutting-edge speech recognition capabilities. As text-to-speech programs go, it ranks among the best thanks to the high quality of the voices it uses. Among the best features are the following:
Communication Research
Textual Criticism
Generational Recap
Analyze the feelings of the audience
Create a word cloud from text and/or audio.
Recognize central ideas and topics discussed
The Real-Time Audio Transcription System
Multiple-speaker detection
Determine the presence of keywords
Any computing platform, web browser, and internet connection will do.
Visit https://www.folio3.ai/converse-smartly-try-now
to see a demonstration.
2. Microsoft Dictate
Microsoft Dictate shows that you don't need to pay for high-quality text-to-speech software because even the best are free. This powerful program uses the same sophisticated speech recognition technology that drives the Microsoft Cortana Virtual Assistant. Microsoft Garage developed it. In this company division, employees work on their ideas as projects.
Superior Speech To Text Applications
Dictate is a plug-in for Microsoft Office that syncs with Word, PowerPoint, and Outlook. If you don't have it already installed with Microsoft 365, you can download it from the Microsoft Store and install it on your computer. After you install it, you can use the "Dictation" tab in the upper right corner of the Ribbon to access it.
You can use voice commands to do many common tasks in the app. These include typing and editing text, moving the cursor to a new line, and adding punctuation manually or automatically.
The app provides visual feedback to indicate that it is processing speech input, among other features. Dictation with live translation into 60 languages is another handy feature of Microsoft's dictation software. Microsoft Dictate supports Windows 8.1 and later and all Office 2013 and later versions.
Only Windows computers can run the apps, and the cost is zero.
Access the download here: https://www.microsoft.com/en-us/garage/profiles/dictate/
3. Google Voice Typing
Most content creators today can't imagine working without Google Docs, especially if you're already familiar with Google's other services. Use Google Docs or Google Slides and the Google Voice Typing tool if you need a built-in, powerful, and free dictation tool and already use other Google products like Gmail and Google Drive.
You can make bullet points, alter the font, and move the cursor to different document sections simply by speaking into the microphone. Additionally, more than a hundred view commands are available to edit and format your documents.
To use Voice Typing in Google Docs, click the "Tools" menu, pick "Voice Typing," and finally grant Google Docs permission to access your computer's microphone.
Google Voice Typing works on any device that can run the Chrome web browser.
The cost is zero
To access the file, click here: https://www.google.com/docs/about/.
4. Otter
You can use Otter as a note-taking app or a collaborative tool that records and transcribes any audio source with intelligible speech. Otter processes meetings, interviews, and other forms of oral interaction in real-time are common data sources.
AISense's Otter is one of the most sophisticated and precise speech recognition programs because it uses Ambient Voice Intelligence. Minutes after ordering, you'll receive the transcribed file, ready to be distributed to your staff.
It works with both iOS and Android.
You will get 600 free minutes or $9.99 for 6,000 minutes per month.
Visit https://otter.ai/
login to get it now
5. Speechnotes
Speechnotes is a simple web app that uses the Google speech-recognition engine to transcribe and annotate audio and video dictations. Speechnotes is one of the most easily accessible online dictation tools because it does not require prior downloads, registrations, or installations.
The user-friendliness of Speechnotes doesn't end there; the app can auto-capitalize the first letter of each sentence, save your work as you go, and allow you to dictate and type simultaneously. You've finished your work and can now organize your documents however you like. It can be emailed, printed, filed, uploaded to Google Drive, or downloaded to a computer.
Device Requirements: Chrome web browser and a working microphone.
Cost: Zero dollars, although premium upgrades and donations are welcome.
Click Here to Download: https://speechnotes.co.
6. Windows Speech Recognition (WSR)
Since it was built from the ground up to work with Windows, the newest version of Windows Speech Recognition (WSR) is excellent speech recognition software. Most reviewers gave it a positive but not stellar rating, saying that it's on par with Google Docs Voice Typing (GDVT) and is just as good in Windows.
WSR's unique benefits lie in its ability to automate your computer and its various functions, its complete command over your PC and its settings (including hibernation, shutdown, etc.). Its tight integration with and design for the Windows operating system makes this possible. Further, it provides text editing tools so that you can fix any mistakes on the spot.
Cons include a lower accuracy level than other voice recognition software and the inability to switch operating systems if desired freely.
The fact that it can edit on the fly and exert total control over the computer system via the available software features is its main selling point. It's completely cost-free, requires no extra setup, and is fully compatible with Windows 10.
7. Temi
Temi is an advanced piece of speech recognition software used for speech-to-text transcription. It can transcribe audio or video files under five minutes after upload. The documents can be saved in Windows-specific formats like MS Word or PDF and later emailed.
Users can easily change the volume, and playback speed, skip to a specific section if necessary, and add timestamps with this transcription tool.
However, the accuracy of the results will increase with the audio file's sound quality. And if the files are too big, the transcription process could take longer than the allotted five minutes. It also has some trouble with accents other than its own.
Temi's speech recognition and machine learning experts set it apart from the competition. A small fee is involved if the full software is required, though numerous free trial versions are available. Writers, bloggers, and podcasters can benefit greatly from this tool.
8. Microsoft Bing Speech API
This Microsoft API converts audio streams into text. You can also use it for speech transcription. Depending on the context, this app either displays the transcribed text or takes action specified by the user. You can achieve great recognition when used in contexts that call for conversion, dictation, or interactive participation.
The REST APIs allow programmers to make calls in an HTTP format, and the service is accessible via this protocol. Client Libraries for Windows, iOS, Android, and other platforms are also downloadable and usable for any integration.
Are You Tired Of Scams?
It's precise, very user-friendly, and cheap; you can try it out for free before shelling out any cash. One of its main selling points is that it can support several different languages (around 5 in conversation mode and 15 in dictation mode), making it possible to transcribe between multiple tongues.
Although it may be slower than other software when transcribing, it provides the most accurate results when used continuously and in real-time.
9. Kaldi
The Apache Software License makes Kaldi, a speech-to-text program, freely accessible on Windows and Linux computers. John Hopkins University created this program to provide top-notch speech recognition services across various languages and fields.
It's one of the rare pieces of speech recognition software to have widespread backing from cutting-edge technologies like deep neural networks and others. In addition to providing comprehensive support for general linear algebra, Kaldi also provides an adaptable architecture for discriminative training in the features space.
The software's source code was made public in 2014, and since then, it has enjoyed widespread acclaim for its user-friendly design and commitment to achieving the best results in speech-to-text translation.
10. Simon
Simon is free, cutting-edge, and incredibly adaptable speech recognition software for Windows and Linux. The software's flexible configuration options are deployable on any platform where speech recognition is needed.
Even better, Simon isn't limited to any particular language and performs equally well across all of the most common ones. In a nutshell, the software automates the processes you previously served with the mouse and keyboard.
Simon is open-source and free for Windows and Linux, and it makes use of the KDE library collection, the HTK, and CMU's SPHINX. Simon is not only a speech-recognition program but also a voice-command tool.
Individuals with disabilities will find the software to be equally accommodating. Simon's solid architecture makes it suitable for any language or dialect. Simon can manage various applications, from media players to email clients to web browsers.
10. Verbit
Verbit's use of AI allows for sophisticated transcription and captioning capabilities (AI). This program was developed to aid businesses, and educational institutions achieve more rapid and accurate speech-to-text conversion.
The software uses various speech models, such as neural network models and AI algorithms, to reduce extraneous noise and enhance the transcription quality by allowing it to understand the speakers despite their accents. Artificial intelligence algorithms also make it possible for programs to pick up on and incorporate linguistic context.
Although Verbit provides direct speech-to-text service, it is best suited as a transcription solution.
11. Speechtexter (Web Chrome, Android)
You can use Chrome or an Android device to convert your voice into text with Speechtexter, a free app. Although the app does not store text, Google's server may process it by following the terms of service (since you will be doing it online through the Chrome browser or Android app). Therefore, it is important to remember that.
The Speechtexter app easily and accurately transcribe your text. You can start recording your voice and have it transcribed live on this platform. Once you finish the transcription, the reader is shown in the main window with the "Result Confidence Wheel," showing the estimated percent of accurately transcribed words.
12. Vocola3
Vocola3 is yet another great free speech-to-text converter. Together, the software and "Window Speech Recognition" boost the quality and speed of the transcription service.
You must turn on Windows Speech Recognition before the Vocola3 can be installed and used. Once the software you have installed, turn on the settings of Vocol3 from the system tray, and you are good to start transcribing. You can expand Vocola3 with various add-ons that extend the program's capabilities.
13. DragonProfessional Individual
Regarding speech recognition programs, Dragon is still years ahead of the competition. Dragon Professional Individual is the best speech-to-text software on the market because it has many useful features and is highly customizable.
The use of deep learning technology allows the software to adjust instantly to the user's voice and the surrounding conditions. To reduce the number of necessary edits, Dragon will automatically store commonly used terms in its database.
Smart Format Rules also make it simple for users to specify the presentation of data, such as dates and phone numbers. To maximize your efficiency and output, you can take advantage of Dragon Professional Individual's sophisticated customization options.
Words, acronyms, and other specialized business terms can be imported and exported in user-created lists. Plus, you can set up your unique voice commands to perform your most frequently used operations. Create time-saving macros to automate multi-step tasks with simple voice commands or quickly insert frequently used content (e.g., text, graphics) in documents.
Devices running Windows 7 and later are supported.
Price: $300
Visit https://www.nuance.com/dragon/business-solutions/dragon-professional-individual.html
to get the download link.
14. Dictation (Windows 10) – Voice Typing (Windows 11)
Microsoft's latest operating systems, Windows 10 & 11, include built-in support for high-quality speech-to-text conversion, so there's no need to look elsewhere. With the updated dictation or voice typing function, you can now accurately and quickly record your thoughts and ideas by simply speaking into the device.
Dictation (Voice Typing) is also compatible with any text field in Windows 10 (11), thanks to the app's tight integration with the operating system. To begin using the program, choose a text field and press the "Windows + H" keys to bring up the dictation menu.
Simply saying the name of a letter, number, punctuation mark, or symbol (such as "dollar symbol" or "dollar sign") will cause it to insert. In addition to allowing you to dictate text, dictation also responds to various voice commands that let you select and edit text, move the cursor to a new location, and more. To our regret, Dragon is currently only available in English. English and access to the web are necessary.
Devices running Windows 8.1 or later are supported.
The cost is zero
You can grab it straight from Windows or go here: https://support.microsoft.com/en-us/help/4042244/windows-10-use-dictation.
15. Braina Pro
You can rely on Braina Pro, your very own AI-powered virtual assistant. In addition to supporting over a hundred different languages, the app can automate a wide range of desktop tasks, provide timely reminders, and more. In addition to its dictionaries and thesaurus, Briana Pro also has text-to-speech capabilities.
Device requirements: Windows operating system and a microphone.
Price: $239
https://www.brainasoft.com/braina/download.html
16. Gboard
Gboard, one of the many Android keyboard apps, is widely considered to be the best free text-to-speech software currently available. The Google keyboard has many cool features, like one-handed mode and glide typing. But that's not all; it also has excellent voice recognition features.
You can do everything from sending emails to responding to text messages with just your voice. You can use the Voice Typing feature on Gboard with any Android app that supports typing. To activate the feature, tap the microphone icon (found on the right side of Gboard's suggestion strip) and begin dictating when "Speak now" appears.
It is possible to correct any mistakes in the transcription by hand. Gboard also supports Voice Typing, so you can use that to edit any text without touching your device's keyboard. To do this, tap the microphone icon after choosing the relevant word. To replace the current word with the new one, you must say "Speak now" and then the new term. Dictation in several languages is supported, and you can use Gboard without an internet connection.
Any device running Android is supported.
The cost is zero
https://support.google.com/gboard/answer/2781851
17. Dragon Anywhere
With Dragon Anywhere, you can take advantage of high-quality speech recognition and desktop apps on any device for convenient dictation. This flexible program's one drawback is that it requires constant online access.
In a rare move, Dragon Anywhere has a mobile app that works on Android and iOS devices. On the other hand, Dragon anywhere is not a stripped-down version of Dragon and instead provides full dictation functionality through the cloud.
In addition to synchronizing custom vocabularies between the mobile app and desktop Dragon software, the app also removes and adds boilerplate chunks of text with a single command. The Dragon Anywhere app itself is the only way to translate text. However, you cannot copy and paste text from it into other programs. Despite these caveats, it is still a great app for all your speech-to-text needs.
Dictation, syncing with Dragon Professional, and cloud services; compatible with Android and iOS.
There is a free 7-day trial, a $149.99 annual fee, and a $14.99 monthly fee.
Does Microsoft Word Support Voice-To-Text Dictation?
Dictation software is compatible with both Microsoft Word and Windows 10. Press the Windows key plus the letter H to bring up the menu and begin talking. The best speech-to-text converter is the one built into Microsoft Office, as you can use it with anything in the Office suite. Visit https://support.office.com/en-us/article/dictate-your-documents-d4fd296e-8f15-4168-afec-1f95b13a6408. Learn how to begin using dictation if you are an Office 365 subscriber.
What Is The Most Reliable Voice Recognition App For A Mac Computer?
Apple Dictation, which comes standard on every Mac, is the gold standard for text-to-speech conversion. It also ranks high among the best text-to-speech programs that use human voices. You can turn it on and start using it right from the Apple menu.
Conclusion
As dictation software has become more accessible over the past few years, it has become an indispensable tool for businesses and individuals. It's easier and cheaper to use now, and once you've gotten the hang of it, you can write much faster and get much more done. People who have trouble typing or want to avoid developing repetitive stress disorders from the act still need access to speech-to-text software, even if it isn't the best available.
However, remember that dictation might not be the best option for every request. This style works well for writing speeches, dialogue, or commentary. Dictation is also useful for taking notes and creating to-do lists. Thanks to software development services, we have access to technology known as speech-to-text software.
I trust you enjoyed this article on the Best Free Speech-To-Text Software. Would you please stay tuned for more articles to come?
Take care!
JeannetteZ
Want to Learn How to Build Your Own Home-Based Online Business & Start Making Money Online From Your Comfortable Couch?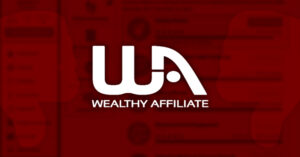 Your Opinion Is Important To Me
Thoughts? Ideas? Questions? I would love to hear from you. Please leave me your questions, experiences, remarks, and suggestions on the Best Free Speech-To-Text Software in the comments below. You can also contact me by email at Jeannette@WorkFromAnywhereInTheWorld.com.
Disclosure
This post may contain affiliate links. I earn from qualifying purchases as an Amazon Associate and other affiliate programs. Read my full affiliate disclosure.
You may also enjoy the following articles:
Wealthy Affiliate Review – Scam or Legit? The Truth Exposed
How To Get More Visitors To Your Blog
How To Get YouTube Subscribers For Free
Best Ways To Build Business Credit
How To Get Instagram Followers