Lingotek Translation Review
Lingotek Translation Review
Lingotek's Translation Network is the first cloud-based SaaS system that connects a company's global content in a single location, allowing them to manage its brand globally. Lingotek offers two editing systems that combine power and usability with adaptability.
In-Context Workbench is an add-on for Google Chrome that revolutionizes how businesses develop and distribute content to a worldwide audience.
TMS Workbench is the most effective and user-friendly online translation editor currently available. You get access to your resources, including translation memory, terminology, machine translation, formatting, quality checks, and complete translation history.
Lingotek is a part of the Straker Group and was founded in 2006 in Lehi, Utah. Lingotek has been instrumental in the Localization and Translation industry's technological transformation with the first cloud-based TMS platform. Straker Translations acquired Lingotek in 2021, and the company is prepared to continue its industrial expansion.
Our cloud-based translation management system (TMS) is uniquely built for efficiency. Whether you are a worldwide organization supporting business operations or an agile firm constantly putting out new material, Lingotek facilitates translation at scale.
Since its inception, Lingotek has collaborated with some of the world's most inventive technological businesses. Together with our partners, we serve worldwide businesses in several areas, including:
Government,
Technology,
Banking,
Telecommunications,
Travel, and
Education.
Globally empowering consumer interaction, software usability, support, and education via Lingotek technology and our Global Translation Network.
Enhance Customer Relationships and Launch New Products are the two most common company objectives achieved by peers using Lingotek. Peers choose Content Management, Workflow Management, and Collaboration as the Lingotek business use cases with which they have been most happy.
Cloud-Based Translation Services Company Lingotek
The Translation Network offers translation management software and expert linguistic services. We are the pioneer in collaborative translation technology with a revolutionary cloud-based translation management system (TMS) that employs computer-assisted translation (CAT) capabilities to promote quicker and more effective language translation.
Our multilingual application program interfaces (APIs) and connectors are compatible with the leading corporate applications in the market to automate and integrate the translation process.
Lingotek's Translation Network is the only cloud-based system that connects all your global material in one location, allowing you to manage your brand internationally.
Our industry-leading technology combines with the most effective corporate tools to continually send dynamic multilingual content to all of your international markets. Lingotek's headquarters are in Lehi, Utah, sometimes known as Silicon Slopes, and Signal Peak Ventures and In-Q-Tel back the company.
Today, Lingotek | The Translation Network announced its newest Translation Network application, a robust in-context translation and review tool that revolutionizes how businesses may deliver information to a worldwide audience.
This novel breakthrough immerses project managers and translators in a dynamic, multilingual environment, with translation, page formatting, and collaborative review occurring in real time — a crucial factor in significantly decreasing project costs and deployment time.
Lingotek's Director of Product Management, Brad Ross, said that the new In-Context Workbench offers translators and reviewers the most potent and versatile translation tools the company has ever developed.
"With a real-time, interactive contextual view of the material, users can see the whole context of the page they're translating while preserving the flexibility of a segmented, resizable view of the content; it's the best of both worlds for translators. We are ecstatic about the implications for our workbench users, our customers, and our product line as a whole."
This new application delivers live native-environment translation and review, augmented with a feature toolkit to ease and accelerate multilingual content development.
Effective tools include:
A real-time, dynamic display of context and split perspectives
One-click mode for full-screen
Apply and modify formatting
Receive instant email alerts when a project is ready for work
Utilizing a Google Chrome extension, users may access project tasks and run the workbench from any website.
View the revision history of a section
Efficient keyboard shortcuts
Status of segments in real-time
Highlighting of terms across the entire text
Larry Furr, vice president of product at Ghostery, said, "We are ecstatic with Lingotek's new In-Context Workbench." "We made the switch to Lingotek to save money on translation technology. In our earlier method, the cost increased according to the number of words under monitoring.
Our ever-increasing translation demands were a major source of annoyance. The combination of Lingotek's Marketo connection and the interactive In-Context Workbench has significantly altered how we distribute the material."
Are You Tired Of Scams?
The in-context translation and review tool is only one application inside the Translation Network of Lingotek. Powered by world-class connections, Multilingual API 5.0, customized workflows, and a straightforward user experience, the Translation Network replaces a process that traditionally required days, weeks, or months to complete. Now, you can translate, evaluate, manage, and publish in only minutes, all without leaving your browser.
Rob Thomas, Senior Project Manager at FamilySearch, said that Lingotek's new in-context translation and review tools are ingenious and clever. "This capability will alter the ability of businesses to disseminate material to a worldwide audience. This dynamic ICW technology will substantially enhance the Translation Network's translation quality and turnaround time while also cutting expenses."
Lingotek | The Translation Network highlighted the firm's 2018 highlights, which included a growth rate of more than 45 percent year-over-year, top company rankings, new translation integration connectors, and more than 100 changes to its translation management system (TMS).
Rob Vandenberg, President and CEO of Lingotek, stated: "I am really happy with how our team performed in 2018." "2018 was a golden year for the firm since we outperformed in every facet of business"
Top Company Rankings
Comparably an annual ranking of the Best Companies for Work-Life Balance includes employee evaluations based on their comments on the Overall Culture, Compensation, Executive Team, and more. The workers at Lingotek awarded the company's culture an overall score of 90/100, or an A+. In addition, EContent selected Lingotek on its list of the Top 100 Companies in the Digital Content Industry for 2018-2019.
Enhancements To The Translation Management System (TMS)
In 2018, Lingotek added more than one hundred enhancements to its industry-leading translation management systems (TMS), such as multi-vendor bidding, intelligent workflows, weighted word counts, exception management capabilities, and a client portal, to make translation project management easier and more automated than ever before.
Additionally, the Lingotek Portal facilitates the administration of translation teams and suppliers. From the site, users may acquire quotations, approve quotes, and request translations. In addition, project managers may access and construct bespoke rate charts and procedures inside the Portal to produce automatically-generated bids for their translation projects.
Excellence And Intelligence
Significant changes were made to Lingotek's industry-leading Quality Management application, which manages and conducts linguistic quality assessments.
The application has been updated to completely automate quality grading and evaluation alerts, allowing translators to receive and adapt feedback in real-time. In addition, Lingotek's Intelligence app has been upgraded to give actionable data and analytics about translation vendor quality, cost, and performance compared to client SLAs.
Connectors Made By Lingotek
Experience Manager By Adobe
The Lingotek – Inside AEM Connector provides an out-of-the-box connection with Adobe Experience Manager (AEM) 6.1-6.4 to localize all AEM files continuously. BODEX is the inventor of the Lingotek – Inside AEM Connector, which allows users of this complete content management platform to translate websites, mobile applications, and forms to make it simpler for worldwide organizations to manage marketing content and assets.
Brightspot
The Lingotek – Inside Brightspot Connector enables businesses to translate material without leaving the Brightspot website. Other Brightspot translation connectors only export material to an FTP server, requiring users to re-enter it into the system. These time-consuming, manual operations are removed using the 2018-introduced Brightspot connection from Lingotek.
Sitecore
Lingotek rearchitected their Lingotek – Inside Sitecore connection, including substantial capability enhancements and a redesigned user interface. The connection simplifies the translation of Sitecore content management system (CMS) material and automates the translation process using predefined translation processes, assignments, and publishing settings.
The Sitecore Content Management System is an integrated platform designed to manage global, multilingual content at scale and offer organizations the flexibility they want. Its award-winning user interface decouples presentation from content, allowing the material to be delivered automatically across any channel.
Sitecore is the worldwide leader in customer experience management, assisting over 4,600 of the world's biggest companies, including American Express, Carnival Cruise Lines, EasyJet, and L'Oréal, in delivering highly relevant content and tailored digital experiences.
Drupal 8 Module
2018 saw the release of the Lingotek – Inside Drupal 8 Module on the ImageX Media marketplace, OpenEDU. OpenEDU customers who want to translate their Drupal education websites into 250+ languages now have access to various Lingotek translation subscription options.
OpenEDU is a pre-configured Drupal 8 installation developed by ImageX Media and powered by Acquia Lightning with higher education requirements in mind. Drupal is the leading open-source CMS in higher education. The Lingotek – Inside Drupal Module has been downloaded over 101,816 times, and over 607 websites report using it.
ApSIC Bench XBench
In 2018, Lingotek introduced the Lingotek – Inside Xbench connection. ApSIC, a supplier of technical translation and software product localization, developed Xbench, a localization quality assessment tool. Xbench can read several popular CAT formats, including SDL Trados Studio, memoQ, Memsource, Wordfast, TMX, and XLIFF.
It delivers both quality assurance (QA) and terminology management in a single, user-friendly solution. ApSIC Xbench enables users to organize and browse bilingual reference terms, execute advanced searches, and run quality assurance tests to improve the quality of translations.
The Lingotek Xbench Connector streamlines the process of assessing translation quality using Lingotek's robust translation technology and Xbench.
Lingotek – Inside WordPress
Over fifty times in 2018, the Lingotek – Inside WordPress Plugin was recognized as one of the most popular plugins for creating multilingual WordPress websites. Popular multilingual plugin with over 20,000 active installations and over 400,000 downloads.
Customer Achievements
In 2018, Lingotek presented additional case studies highlighting clients' enhanced efficiency, cost savings, and the customer experience in the technology, retail, travel and leisure industries. These case studies focused on Acquia, Sunsail, and Lush.
Strategic Alliances
Lingotek continues to create a prosperous collaboration channel in the United States, Canada, and internationally. In 2018, the company added Acro Media, Affigent, Angell Holdings, apSic Xbench, Bizz Buzz, BRAINSUM, Bridgeline Digital, Chronos Interactive, CTI Digital, ImageX, InterEcho, OPIN, Perfect Sense, Plus Ally Group, Powerpool Solutions, Project6, Shore Digital, and Tmunati to its roster of Digital Agency and Technology Partners. Lingotek today has more than sixty partners worldwide.
Advantages Of Integrated Translation
Lingotek is at the forefront of translation technology, providing the most comprehensive end-to-end solution and translating the material to add considerable value to the client experience.
Lingotek is more than a TMS; it is an enterprise-wide translation center that offers greater integration, centralized storage, and access to your linguistic assets.
Networked translation enables you to reuse multilingual content across your corporate apps and easily maintain track of the localization projects operating across them.
With Lingotek, your multilingual content is developed and maintained in the cloud, where it is readily accessible and reusable by the whole organization.
Certified Linguists
Lingotek provides translation and editing services for over 250 different languages. Lingotek assembles translation teams for projects depending on the subject matter and level of content intricacy.
With a network of over 5,000 professionally confirmed linguists in-country, we can always identify the ideal translation for your project. Numerous government entities depend on Lingotek's multilingual capabilities.
Traditional Translation
Standard Translation with Lingotek comprises a professional examination of a high-quality human translation. This alternative produces the finest quality.
One-Pass Translation
Lingotek's One-Pass Translation comprises a high-quality human translation that is not followed by a review. This option produces translations with a genuine, human-like tone that are of comparable quality to normal translation.
Post-Edited Computerized Transcription
The PEMT process comprises machine translation followed by human evaluation. This choice may be an excellent match for the suitable content.
Pre-Configured Integration With Drupal (And More)
So that publishers may operate directly in their local contexts, Lingotek has integrated with the most popular corporate software, including Drupal. Lingotek enables you to translate material without leaving your website; no work in silos or transfer between programs is required.
Users may translate, localize, update, and publish worldwide content within a single, unbroken process. As a consequence, translations are expedited, and the globalization of material is simplified and accelerated.
Lingotek + OPIN: Unmatched Drupal Competence
Together, OPIN and Lingotek provide Drupal knowledge that is unequalled. We collaborate to deliver professional consultation, implementation, and integration solutions for the content management of worldwide organizations.
Our extensive knowledge of Drupal enables us to address the particular demands of producing customized digital experiences for businesses seeking to swiftly enter new markets with content suited to the region's culture.
The Lingotek – Inside Drupal Module is based on Drupal's basic multilingual modules for Drupal 6, 7, 8 and 9. (Locale, content translation, entity translation, internationalization, etc.). The Lingotek – Inside Drupal Module interfaces with Lingotek's automated, cloud-based translation management system to provide users with direct access to professional-grade translation tools inside Drupal.
Cloud-based translation services company Lingotek, The Translation Network, offers translation management software and expert linguistic services.
They are the leaders in collaborative translation technology, with a revolutionary cloud-based translation management system (TMS) that employs computer-assisted translation (CAT) capabilities to promote quicker and more effective language translations.
Their multilingual application program interfaces (API) and connectors combine the translation process with the industry's leading corporate systems. Integrations have been developed by Lingotek for:
Content Management Systems (CMS),
Customer Relationship Management (CRM),
Marketing Automation,
eCommerce Platforms,
Knowledge Bases,
Product and Support Documentation,
Social Business Software,
Desktop Files, and
Software Localization.
In addition, Lingotek provides language services via a network of more than 5,000 professional linguists.
The Collaborative Translation Platform from Lingotek integrates modern technologies such as machine translation, translation memory, and terminology management into a single interface for managing the translation of information.
Global companies, intelligence agencies, and government institutions used its web-based Collaborative Translation Platform to save time on projects ranging from a few pages to many volumes.
The Lingotek executive team has decades of managerial and business expertise. Their leaders have a spectacular track record of combining technical experience with commercial understanding to create new localization solutions that assist businesses in improving operational efficiency, increasing the supply of multilingual content, and reducing the total cost of translation.
It has a chief executive officer, chief financial officer, and vice presidents of marketing, engineering, business development, and sales. The company's offices are in Lehi, Utah, Washington, the District of Columbia, and London, United Kingdom.
Conclusion
Language Services from Lingotek build the business process and technological framework for world-ready, high-quality multilingual communication.
Lingotek is a successful mix due to the talent and knowledge of the translators, as well as their established translation methodology and the rigorous requirements of the translation project managers.
Cloud-based linguistic assets such as glossaries, translation memory, and style guidelines are advantageous to your business and expert translators. These materials expedite linguists' familiarization with your industry's specialized terminology and translation needs. Having instant, real-time access to these correct and current localization materials ensures the consistency and quality of your translations.
I trust you enjoyed this article about the Lingotek Translation Review. Would you please stay tuned for more articles to come? Take care!
JeannetteZ
Want to Learn How to Build Your Own Home-Based Online Business & Start Making Money Online From Your Comfortable Couch?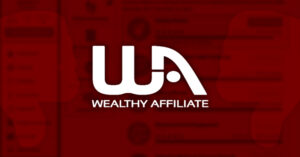 Your Opinion Is Important To Me
Thoughts? Ideas? Questions? I would love to hear from you. Please leave me your questions, experiences, remarks, and suggestions about the Lingotek Translation Review in the comments below. You can also contact me by email at Jeannette@WorkFromAnywhereInTheWorld.com.
Disclosure
This post may contain affiliate links. I earn from qualifying purchases as an Amazon Associate and other affiliate programs. Read my full affiliate disclosure.
You may also enjoy the following articles:
Wealthy Affiliate Review – Scam or Legit? The Truth Exposed
How To Write SEO-Friendly Content
How To Increase A Website Domain Authority