AWeber Review
One of the early email marketing systems was AWeber. It was established in Pennsylvania in 1998, and since then, it has helped a whopping million people. It's still going strong, too. Will you be one of the many individuals that adore AWeber? The best features, disadvantages, prices, and other details are covered in this AWeber review. I registered and tested the platform.
Pros And Cons Of AWeber
What I like Most About AWeber Is:
You may create an infinite number of landing pages with the Free plan.
Over 600 email template options. Or, you may use Smart Designer to create your own from the URL of your website.
Around-the-clock live chat assistance and an international phone help desk (on free plans too)
A straightforward drag-and-drop editor makes it possible to quickly create landing pages and emails.
More than 750 connections to external services.
What Might Be Improved:
The automation could need some improvement. A visual workflow editor and conditions would be excellent.
It would be beneficial to include a segmentation section.
The Most Important Features Of Aweber
Beautiful emails can be sent with ease with AWeber. Although they concentrate on email marketing, they offer an important library of connectors to link it to the rest of your marketing stack. Here are a few of their clever attributes:
The drag-and-drop editor may move content blocks around to create flexible layouts.
Email templates: Choose from more than 600 styles to get started. Every template is editable and mobile and desktop-optimized.
Smart Designer: By inputting the URL of your website, this tool will automatically design templates with your branding.
Canva integration: Access the user-friendly graphic designer on Canva for free. Create graphics that look professional and insert them directly into your email template.
Blog broadcasts: Use RSS feeds to convert your blog into a newsletter and send it out automatically.
A/B Split testing: Compare the performance of up to three variations of the same email.
Landing page creator: Create as many landing pages as you need for your sign-up forms. You may connect your Stripe account to accept payments straight on your sites.
Integrations: AWeber has over 750 third-party app connections.
AWeber provides email and lives chat help around the clock. There is a phone helpline available from 8 AM to 8 PM EST.
To make it very easy to produce emails consistent with your brand, AWeber created the templates, Smart Designer, and Canva integration. All of this is done within the program. Making it advantageous for freelancers, artists, and agencies.
The simplicity of any platform is among the first qualities I consider. How much time does it take for you to feel at ease using it? Here, AWeber truly shines. Finding your way around is simple.
Everything is organized neatly and clean. Your company objectives are discussed with you before taking any action. You may begin filling out your email marketing plan step by step. These are only recommendations; if you want, you may omit them.
Sending Newsletters And Emails
On the left side of the screen is the primary menu for AWeber. Under "Messages," you can find all available options for creating and sending emails.
AWeber Email Templates
creating emails now. AWeber offers editable message templates, like the majority of email marketing solutions. AWeber is difficult to surpass in terms of template selection. More than 600 have been divided into 17 distinct groups.
We are all aware that the purpose of templates is to assist in producing designs of professional quality. How effective are AWeber's templates, then? Although not the greatest I've seen, they're decent. It's fantastic to have 600 options however, many stick with relatively simple designs.
The Smart Designer is AWeber's trendiest choice for creating templates. Using an existing web page as a starting point, you may make your unique layouts. Everything is automated and just takes a few seconds. Nothing could be simpler. Simply input the URL of a web page and click Create to utilize the Smart Designer.
You may choose from a variety of templates. Once created, your template may be altered as desired. Creating email templates that represent your brand is simple with the Smart Designer. Additionally, it is a rapid method to convert a web page's content into a newsletter.
Email Editor AWeber
AWeber offers three different email editors: a plain text editor, an HTML editor, and a drag-and-drop editor. Simple text-only emails may be made using the Plain Text editor. The HTML Editor combines two choices into one. We refer to the primary view as a WYSIWYG editor. You may modify the HTML code using the alternative option.
Having these choices is convenient. Let's be honest, however. You'll utilize the Drag-and-Drop Editor the most if you're registering for a service like AWeber. Here, you can easily add your material and modify the templates. People who don't know how to code use platforms like AWeber to create emails.
Elements are preformatted content blocks that are used in AWeber's editor. You just need to click and drag them into place to include them in your design. Editing layouts are straightforward and versatile because of the way items are organized into rows. The editing process is comparable to that of utilizing sophisticated external email editors.
Are You Tired Of Scams?
Adding items to your emails is simple with a product block. It is a pre-made element that includes a picture, a header for the product name, some text for a description, and a button to direct them to the product page. It is considerably simpler if you have an Etsy business. Once you've configured the connection, you have to choose the product you want to show, and AWeber will get the text, links, and pictures for you.
The coupon block is a text block layout for including promotional codes in emails. It features a dashed border by default to give the appearance of a cut-out coupon and to set it apart from the main text. However, you may modify the background and border in the options.
For every sort of element, there are several modification choices. When you click on a block, they pop up. Personalization is one of the alternatives. In your emails, any text block may be customized. This involves adding new fields to your databases, such as names, places, dates, or others.
Canva Picture And Email Editing
More than 6,500 images are available in AWeber's free image collection. If you don't have any of your own to post, that's fantastic. The combination of AWeber's picture choices with Canva, however, is what makes them the best. Free graphic design software may be found at Canva.
A button will take you directly to Canva from the AWeber email editor. You can upload your photos and edit them with various icons, graphics, filters, and effects.
Drag and drop allows you to reposition text and graphics anywhere in your design. I could get the hang of it in a matter of minutes. To insert your design directly into your email, make your graphics and click "Save to AWeber."
Your blog becomes a newsletter thanks to AWeber's Blog Broadcast function. Your blog entries will be automatically emailed to subscribers after you specify a timetable. Blog Broadcast uses your website's RSS feed. Finding your RSS feed URL is all that is required.
You may A/B test up to three variations of the same email simultaneously with AWeber. So maybe A/B/C testing should be the name of the game! Sending will notify you if there may be a problem with spam filters.
Results will indicate if certain topic lines are more likely to end up in the garbage bin. or if a particular email version receives fewer opens. Deliverability is much improved by knowing how your email will behave beforehand.
AMP for email is just another fantastic piece of technology that AWeber supports. Emails become interactive thanks to AMP; it's not for everyone, but it's fantastic to have the choice. Consider your typical email reply strategy.
You do press the "Reply" button, correct? Or you visit a website by clicking on a link. You fill out applications or sign up for events during that time. All of this is possible in an email body using AMP emails. Less effort is required from people to react to your calls to action.
Features Of AWeber's Autoresponder & Automation
The innovator of email automation is AWeber. It originally served as a platform for automatic message distribution. Or, as they were afterwards called, autoresponders. Numerous email marketing providers have imitated AWeber in their strategies.
Additionally, email automation features are always changing over time. Autoresponders react to action by sending out individual messages one at a time. Therefore, you can utilize an autoresponder to deliver a welcome message to someone who subscribes to your list.
Modern marketing automation solutions do much more. You may now automate sequences of emails to be sent in place of a single message. You can automate complicated procedures that do more than just send emails instead of sending to one individual at a time. You may use several triggers in place of a single action. Campaigns maintain flexibility. Simple one-message auto-responders may be created. Alternatively, you may combine a few emails into a single, lengthier series.
To get you started, AWeber offers 17 pre-made email process templates. Four are easy and have already been added to your Aweber account. A single message or a Mini-Course, a sequence of lesson announcements scheduled to be sent one day apart, may be found on the Lead Magnet template.
The Campaign Marketplace follows. There are 13 campaign templates in this collection, some of which were inspired by partners like Shopify, Thinkific, and Justuno. They include customized welcome series, courses, sales event promotions, cart abandonments, and more. The automation offered by AWeber is a straightforward drip program. These campaigns produce a series of time-delayed autoresponders.
AWeber doesn't do sophisticated automation. You cannot, for example, add if/then conditions. Only new workflows with various triggers, depending on the logic you wish to build up, may be used to establish conditions. After a few circumstances, this may get complicated.
AWeber is probably not for you if you wish to create email automation with sophisticated conditional logic. One advantage of AWeber's automation is the ability to add tags to contacts.
As discussed below, automated tagging makes it easier to maintain and categorize your subscriber lists. You may connect several email marketing campaigns using tags as well. A tag may start a campaign. Thus, adding a tag to one sequence might start a different one.
List Management For AWeber
Contacts may easily be imported into AWeber. Under the Subscribers tab, look for the 'Add Subscribers' choices. One by one, you may enter subscriber information. Or, you can upload a spreadsheet much more quickly. In addition, AWeber provides a free relocation service.
You always have the opportunity to confirm opt-in when adding subscribers. It's nice that AWeber has highlighted this. You want the company handling your email marketing to be vigilant about data security. You may include corporate information, a logo, and an email signature under "Personalize Your List" in each email.
Additionally, here is where you link your social media accounts. Your newsletters may be automatically sent to Twitter and Facebook. The same is true for saving all of your broadcasts to the "Newsletter Hub" online archive. Subscribers may access all of your communications in this area at any time.
Segmenting A List
The Subscribers page is where you must go to segment your contacts. Use the Search option there. Select the filtering criteria, then save the results as a new segment. You are prompted, "Who should receive this message?" while sending a broadcast. You choose your portion at this point.
Although skilled email marketers won't use all of AWeber's segmentation tools, novices will find them helpful. Such as OR logic, dividing lists into parts, and transmitting to many segments Segmentation cannot be automated now. However, adding tags automatically takes care of the majority of the job.
You only need to take the additional step of generating a section using a selected tag. You may also segment in AWeber depending on email opens and clicks. Other email marketing software provides additional choices, in contrast.
Analytics And Reporting
You may use reporting to determine how well your broadcasts and campaigns are doing. You can then examine what functions well and what areas require improvement. AWeber has three primary analytics choices:
Reports by list
"QuickStats" for specific campaigns and broadcasts
Page-level tracking.
Reports are listed on the main Reports tab. It's noteworthy that many email marketing software initially prioritizes campaign-level data. However, the statistics displayed—open rates, click rates, and subscription counts—are commonplace. Reports titled "All Lists" include data for all lists across all broadcasts and campaigns.
The numbers are broken down into several lists in "Current Lists" reports. Total openings and clicks are meant by broadcast and follow-up totals. Location totals segment openings and clicks based on the location of your subscribers. You may see statistics by city, region, or nation.
The same data is primarily visible for individual broadcasts and campaigns. Each has its Quickstats page. These reports offer statistics on the number of "bounced" messages and unsubscribes. Tracking counts the number of visitors that arrive at your website through emails.
This email marketing technique is effective. Installing AWeber's tracking analytics on your website will enable you to utilize it. This tool may also be used to monitor sales. You can monitor when a product is purchased if you add the tracking code to the product page. Every sale sparked by one of your emails is visible to AWeber. This method might inform you of the revenue generated by your emails.
Integrations
Some of the external services that AWeber interfaces with are already there. Post subscription forms and newsletters, for instance, on Facebook. Accepting payments through Stripe or Paypal. Include links to your Shopify or Etsy product listings in your emails, But this is only the beginning. More integrations are available with AWeber than virtually any other email marketing service I've found. There are almost 750 of them.
Why is there such a fuss about integrations? There are two significant benefits. First, they imply that you can connect your current marketing programs. This unlocks a variety of doors. Adding contacts to and maintaining them in your CRM. Integrating AWeber with eCommerce systems.
Without using any code, add forms to your WordPress or Squarespace website. Second, integrations allow you to use AWeber for other things. The email and form builders from AWeber work well. But maybe you want more. AWeber integrates with a large number of form and survey applications. Similarly, drag and drop page and email builders.
Customer Support For AWeber
AWeber provides excellent assistance. It is unusual for email marketing companies to give both live online chat and phone assistance. It's even more unusual for users of the Free plan to have access to both of them. But AWeber does just that.
Conclusion
The minute you sign up for AWeber, it is simple to use. With the Smart Designer and the Canva connection, stunning emails and web pages can be produced rapidly. Many assistance is available, including live chat, phone support, hundreds of templates, and how-to manuals.
There is a free lifetime plan, and the price is reasonable. You may create as many landing pages as possible to increase your subscriber count and sales. Anyone looking for a straightforward way to distribute newsletters and utilize autoresponders to send a few automatic emails should select AWeber as their preferred ESP. Additionally, ideal for those who are new to email marketing. You should give it a try if you want to get started.
I trust you enjoyed this article about the AWeber Review. Would you please stay tuned for more articles to come? Take care!
JeannetteZ
Want to Learn How to Build Your Own Home-Based Online Business & Start Making Money Online From Your Comfortable Couch?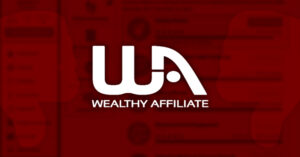 Your Opinion Is Important To Me
Thoughts? Ideas? Questions? I would love to hear from you. Please leave me your questions, experiences, remarks, and suggestions about the AWeber Review in the comments below. You can also contact me by email at Jeannette@WorkFromAnywhereInTheWorld.com.
Disclosure
This post may contain affiliate links. I earn from qualifying purchases as an Amazon Associate and other affiliate programs. Read my full affiliate disclosure.
You may also enjoy the following articles:
Wealthy Affiliate Review – Scam or Legit? The Truth Exposed
How To Write SEO-Friendly Content
How To Increase A Website Domain Authority
How To Make Your Message More Memorable