Best Budgeting Templates To Manage Your Money
Best Budgeting Templates To Manage Your Money
A well-planned budget may help you achieve your objectives more quickly, whether you're attempting to get out of the cycle of living paycheck to paycheck, pay off debt, or accumulate savings.
A spending and savings plan may help you keep control of your money by measuring your income against your expenditures. Consider a budget as the structure that prevents your financial home from collapsing; it directs your money where to go to pay for everyday costs and achieve many objectives at once.
Additionally, a budget doesn't have to be limiting. Instead, it enables you to manage your spending to pay for your desired items. According to Jim Wang, creator of the personal finance site WalletHacks.com, "a budget helps you attain your financial objectives since it offers you a thorough picture of your spending and saving."
This assists you in identifying areas where you may reduce your expenditure and improve your savings in other areas.
According to Bobbi Rebell, a certified financial counsellor and personal finance specialist for the credit-building tool Tally, beginning with a small budget is a good idea. She advises that a notebook is a fantastic location to record your costs and purchases to understand your spending patterns better.
"Look at your available money and put down your priorities, then work from there and see where you can make modifications." Making a spreadsheet from scratch is not essential for people who are prepared to start budgeting. Making use of a premade budget spreadsheet will save you time and bother.
You may manually input your information into certain templates for free, or you can sign up for a service that automatically imports your financial data for simple financial monitoring.
A budget is an essential tool for achieving your financial objectives. It is next to impossible to know your financial situation without a budget. With a budget, you may manage your money completely and keep track of your monthly income, expenses, savings, and investments.
One of the simplest methods to begin improving your money management and achieving your financial objectives is to use a budget template. It's time to stop worrying about money and regain power. You need a short budget template, tracker, or spreadsheet to keep track of your finances. Fortunately, you may utilize various free financial tools and budget templates.
The Budget Packet For Mom
The Monthly Budget Packet from TheBudgetMom.com is a fantastic tool for beginning budgeters because, as Rebell says, there are times when putting pen to paper makes you feel more connected to the behaviours you're monitoring.
You may add things like fixed and variable spending, debt, and savings into this free printable template's complete income and expense monitoring chart. You also get a bill tracker and a monthly spending chart, giving you a ton of alternatives to try out and see which suits your requirements and tastes for money management the best.
Chrome Sheets
With Google Sheets, monitoring money is simple. Create a personalized budget spreadsheet or download a ready-to-use template. Whether you're trying to monitor your budget on a weekly or monthly basis, or you want a budgeting template for special events like a wedding or forthcoming trip, there are various budgeting templates to select from, so you can choose a tracking chart that meets your requirements.
Calculating costs vs revenue is simple using Google Sheets' built-in categories and formulae. Some even include pre-made graphs and charts to make it easier for you to see your entire financial situation.
Are You Tired Of Scams?
Other capabilities include categorizing spending and even using the spreadsheet to ask your spouse questions about specific purchases. Another advantage of Google Sheets is that it's simple to share with family members and, if you keep it in Google Drive, you may view it from many devices.
Using Excel
Consider using Microsoft Excel for budgeting if you have access to Microsoft Office. Its budgeting templates are designed to accommodate a wide range of financial requirements, including monitoring finances for holidays, weddings, vacations, and other special occasions and regular monthly budgeting. Basic Excel abilities may be used to design your own customized template if that's what you desire.
Vertex42
This website provides a selection of free monthly budget templates for Excel users. Select from various spreadsheets, such as those for monitoring income and expenses, establishing monthly personal budgets, planning weddings, and more.
The budget calendar template enables you to manage costs using a calendar format, telling you when monthly payments need to be paid for individuals who require assistance controlling spending on a day-to-day basis. It offers daily account balances to assist you in keeping your account free of overdraft fees. You may see a snapshot of the budgeting worksheet's structure and a detailed explanation before downloading any templates to determine whether they would be useful to you.
Tiller Cash
Tiller Money provides an alternative to manually entering your own financial information into a budget spreadsheet. The website simplifies your financial accounts and daily updates a Google Sheets or Microsoft Excel budget template with your income, expenses, and balances.
This makes it easier to keep track of your funds, which is a challenge for many individuals trying to gain financial management, according to Wang. You have greater freedom to arrange the budget to suit your own requirements, whether you make your own budget spreadsheet or utilize an existing template. Tiller Money costs $79 per year after a no-risk 30-day trial. Additionally, Tiller provides a free, manual budgeting template.
Mint
Although the Mint app streamlines all of your digital financial accounts into one location, taking budgeting a step further, Mint's website also offers Excel budget templates with customizable choices for various life phases. For instance, college students may construct a financial monitoring chart that is specific to their requirements using the college budget template. The daycare budget template may help a new parent manage all the additional costs associated with having a kid in the interim.
Personal Resources
A simple budgeting template may not be sufficient to improve your money management if your finances get a little more sophisticated and you have various investment accounts and sources of income. Personal Capital could provide a better answer to your budgetary problems in this situation.
Connect all your bank accounts via its dashboard to receive a quick overview of your overall financial situation. Through this dashboard, you can keep an eye on your net worth and track your spending, investments, savings, and other objectives.
Without a doubt, you need money. Most individuals may achieve a fair standard of living if they manage their funds well. Basic living expenditures must be maintained. Making a budget is one of the greatest ways to manage your money.
You can manage how much debt you may need to incur to live the way you want to live by making a budget to help you keep your finances in order. Your monthly spending, hobbies, needs, and even your financial future may all be planned for with a budget.
It may seem difficult to manage your money, but it doesn't have to be: Spreadsheets for personal money and budgeting are widely accessible online. Discover all of your choices right here.
Financial Planning And Spreadsheets
In 1979, Bob Frankston and Dan Bricklin developed the first spreadsheet application. Since then, corporations, banks, and governments have all embraced technology. Each of these organizations uses spreadsheets to make budgets, keep tabs on expenditures, and provide financial reports.
An individual may benefit from utilizing a spreadsheet for their finances, much like a company, since it gathers all the information they want in a single, simple-to-read location. Spreadsheets make it easier for you to keep track of your finances and revenue.
You may then allocate your funds according to your requirements. The Consumer Financial Protection Bureau (CFPB) advises developing a budget spreadsheet or worksheet to monitor your income and spending if you're attempting to keep a realistic budget.
The CFPB provides a budgeting worksheet to assist you in making your financial plans, albeit it is not a spreadsheet. They are simple to use, and there are several readily accessible readymade spreadsheets.
Financial data is currently transferred into spreadsheets by many of the available financial programs for usage. While making your own spreadsheet to aid in financial planning is conceivable, it is not required. You have access to a variety of sources that have already completed the bulk of the job for you.
Spreadsheets For Vertex42
More than a dozen free budget and personal financial spreadsheets are available on Vertex42, some of which are compatible with LibreOffice Calc, Apache OpenOffice Calc, and Google Sheets, in addition to Microsoft Excel. You'll discover spreadsheets for company budgets, wedding budgets,
Christmas gifts, monthly and annual home and personal budgets, and the Money Management Spreadsheet for Kids.
The Money Management Template is a great Excel or Calc spreadsheet that does not need the use of macros for individuals who wish to monitor spending against a budget. For individuals who are unfamiliar with spreadsheets, many of these spreadsheets contain a demonstration video or instruction, which makes the alternative more appealing.
Budget Worksheets From It's Your Money
A Cash Flow Budget Spreadsheet modelled by Dave Ramsey's budgeting strategies is one of seven free budgeting worksheets on the financial site It's Your Money. With the help of the Box Budget Spreadsheet, which divides each month into four weeks, you can easily see your outgoings, saves, and inflows.
These spreadsheets are compatible with OpenOffice Calc and Microsoft Excel when macros are enabled (free). A selection of personal finance spreadsheets is available from It's Your Money for free or at a reasonable fee.
PearBudget
PearBudget is a free, feature-rich spreadsheet for managing monthly family finances that can be used with Microsoft Excel or any other program that can open Excel files. An analysis tab compares actual spending to planned expenditure and breaks down costs into several areas. Additionally, PearBudget provides an updated online version of the budget spreadsheet that can be accessed for a free 30-day trial and does not need to be downloaded.
Chrome Sheets
You may discover several excellent alternatives for budgeting in the Google Docs template collection for Google Sheets. Monthly budget: For individuals with straightforward circumstances, a very basic budget worksheet is available that uses a percentage of income for budgeting. Budget monitoring worksheet with comprehensive annual and monthly budgets. With the help of this budget spreadsheet, you can forecast your income and savings while also keeping track of your actual results.
Tiller Cash
A startup called Tiller provides spreadsheet interaction with your bank account and choices to generate reports from the generated sheets. Additionally, you may personalize everything to see the financial priorities that are essential to you.
Office Templates For Microsoft
Microsoft offers several different financial template options. You may choose one for a budget for education, Christmas shopping, home spending, and more.
The Financial Spreadsheet For The Federal Trade Commission
How it operates: The Federal Trade Commission provides a website to instruct customers on money matters, including budgeting. Consult its "Make a Budget" worksheet to get started. To determine if you are producing more money than you are spending, download the PDF and fill out the sections.
What we like: Budgeting might be overwhelming due to numbers and formulae, but this straightforward spreadsheet is anything but. If you've never created a budget before, it's an excellent place to start.
Where to acquire it: Download the PDF from the "Toolbox" link on Consumer.gov.
The Budget Worksheet From NerdWallet
How it works: Enter your monthly income and spending into this online form. The worksheet then compares your financial situation to the 50/30/20 budget breakdown, which suggests allocating 50% of your income to necessities, 30% to desires, and 20% to savings and debt payback. These worksheets are also available for download in Excel.
What we like: To ensure that you don't overlook anything, this extensive worksheet invites you to take into account a broad variety of expenditures, including life insurance premiums, vacation costs, and credit card payments. You may see worksheets tailored to your position, regardless of whether you're a senior, parent, homeowner, college student, or none of those.
Where to get it: Of course, you can find the budget spreadsheet on NerdWallet.
Office Budget Templates For Microsoft
How it works: Keeping a spreadsheet up-to-date calls for discipline, and starting from scratch takes time. Use an Excel template from Office to save the effort of setting up rows, columns, and formulae. A home spending budget, a holiday budget planner, and an event budget are among the templates.
What we like: From basic to complicated financial situations, there is a template available. Use Excel online to work on the same document with others at the same time.
Where to get it: To locate an Excel file to download, go to templates.office.com and choose "Budgets." Alternatively, log into Microsoft and edit using a desktop browser.
Google Sheets For Budgeting
Users may create, upload, and share files using Google Drive, a file storage service. Receive 15GB of storage for free, or if that's insufficient, upgrade. There are pre-made templates in the Sheets app for Drive, including yearly and monthly budgets.
What we like: By signing into your Google Drive account from your smartphone, tablet, or computer, you can carry your budget with you. Other family members may also have access to your home budget.
Where to find it: Log in at sheets.google.com, then peruse the template gallery.
Lifestyle Templates From Mint
How it works: The money manager Mint now provides budget templates in addition to its well-known app. Choose your preferred budget, then use the template to help you organize your expenditures into categories.
What we like: There are alternatives tailored to different life phases and demographics. While parents of small children will value the daycare template, students will gain from the college template.
Download an Excel file from Mint to receive it.
Additional Techniques To Control Your Spending
An excellent place to start when managing your finances is by looking for budget spreadsheets and templates. You have more choices if the tools mentioned above don't work for you:
Consider using a spending tracking and classification app. Browse the top free applications for 2021.
Try our budget calculator to get an estimate of how much of your monthly income you should spend and save.
Consider reading one of these books about budgeting if you want to disconnect.
You might also read how to construct a budget if you want to go back and learn more about budgeting.
Conclusion
It's simple to manage your funds with a range of online and downloadable budget spreadsheets and templates. These tools may assist you in saving money for future family events, a new company, or a college education in addition to helping you budget for ordinary, everyday spending.
You will be able to create visualizations that can display your spending, saving, and earning patterns as you get more experience with spreadsheets. Spreadsheets provide you more financial control while also making personal finance planning, monitoring, and viewing more easier than in the past.
I trust you enjoyed this article about the Best Budgeting Templates To Manage Your Money. Would you please stay tuned for more articles to come? Take care!
JeannetteZ
Want to Learn How to Build Your Own Home-Based Online Business & Start Making Money Online From Your Comfortable Couch?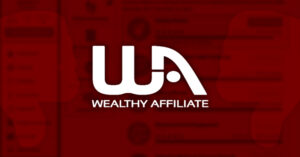 Your Opinion Is Important To Me
Thoughts? Ideas? Questions? I would love to hear from you. Please leave me your questions, experiences, remarks, and suggestions about the Best Budgeting Templates To Manage Your Money in the comments below. You can also contact me by email at Jeannette@WorkFromAnywhereInTheWorld.com.
Disclosure
This post may contain affiliate links. I earn from qualifying purchases as an Amazon Associate and other affiliate programs. Read my full affiliate disclosure.
You may also enjoy the following articles:
Wealthy Affiliate Review – Scam or Legit? The Truth Exposed
How To Write SEO-Friendly Content