How To Budget As A Student
How To Budget As A Student
It's critical to learn how to manage your money when you begin your college adventure and balance school and work. If you don't, you can be in for some nasty shocks at the conclusion of the semester. Budgeting is very critical for college students.
Although budgeting may appear to take the fun out of life, it is critical to have a thorough awareness of your financial situation. You may work toward your financial goals with a budget.
You may be attempting to save for a semester abroad or simply avoiding additional student loan debt. Regardless, a budget for college students might assist you in meeting your financial objectives.
What's it like at college? It's not all fun and games. For many of us, college is our first taste of true independence, but it also brings with it new obligations. College students face unique challenges when it comes to budgeting:
It's a lot to take on balancing education, possibly a job, and being entirely accountable to oneself. (Don't worry, you'll be OK!) One of the most important tasks, potentially for the first time, is managing a personal budget.
Some may believe that crushing student debt is a uniquely American problem, but Canadian student debt has been steadily increasing for years, with the average loan cost of a bachelor's degree now hovering around $30,000 upon graduation. For many young people, leaving college with debt may be a big hardship, and the spending and saving habits we develop throughout our college years can follow us for a long time.
KOHO is a great way to get started in the world of personal finance. KOHO is a terrific initial step toward teaching lifelong financial responsibility, with simple budgeting tools and no-interest spending through prepaid Mastercard accounts. Here are some real-world budgeting ideas for college students, as well as how KOHO may assist in reinforcing those good spending and saving habits.
Talk To Your Parents
If your parents are assisting you with some of your education costs, make sure you have an open and honest discussion. Take the time to discuss your financial arrangements with each other. Also, find out what expenses they intend to cover and which ones they will not.
Find out if these funds have any contingencies tied to them. Some of my friends' parents were willing to assist them if they maintained a specific grade point average. Make sure you have all of the information up front so you don't be caught off guard later.
Budgeting For College Expenses
Your day-to-day expenses may not be too high while you're at college. However, when you factor in school-related expenses, your college student budget suddenly needs to support a lot more. As you plan your budget, keep the following expenses in mind.
Student Fees And Tuition
Tuition is a significant financial burden for all college students. Make important to consider tuition costs when deciding which college to attend. Student tuition might differ substantially between colleges.
You'll have to pay student fees in addition to tuition. Each university has its unique tuition structure for students. However, annual costs are likely to be several hundred dollars.
Don't be surprised by student fees; find out what your school costs ahead of time.
Fun Money
College is supposed to be a fun experience. You may still enjoy the things that make you joyful, even if you need to stay concentrated to keep your grades on track.
Don't be hesitant to include a category for "fun money" in your college student budget. You will be free to spend these funds without any remorse. You should have pleasure in life and set aside money each month to go out with friends or purchase something you desire.
How To Keep Track Of Your Expenses
It's time to track your spending when you've figured out what kinds of expenses you'll face in your college budget. It's fine to change your budget as you begin this process to better represent your spending demands.
You'll be better equipped to implement your college budget if you have a better understanding of your spending habits thanks to thorough tracking.
The Traditional Method
Although digital tracking is more convenient, you can also manually track your costs. You can use a spending log or a basic spreadsheet to track your purchases.
Manually tracking your expenses may be time-consuming, but you may find that you become more conscious of your spending as a result.
Of course, your specific budget will depend on your school and circumstances. I myself operated under budget most semesters since I wanted to develop a little savings account before graduating from college.
So, because of a combination of parental assistance, scholarships, and summer work, I was able to complete my education without incurring student loan debt.
If you look at your budget and realize that you won't be able to cover all of your expenses without taking out student loans, shop around for the best interest rates. A tiny change in interest rates might have a big influence on your finances when you graduate.
Additionally, keep track of your budget in the manner that is most convenient for you. As previously mentioned, use a budgeting tool or spreadsheet, or write everything down on a whiteboard and hang it on a wall in your room to keep track of everything. Whatever it takes to save money.
Track And Reduce Your Spending
It is impossible to stress the necessity of keeping track of your costs. You'll have a better picture of where your money is going if you keep track of your costs. If you're unhappy with your existing spending habits, you can track your progress as you make changes.
Keep notes of any expenditures that seem excessively high while you track your expenses. It's possible that you're paying too much for a service.
To avoid this, contact your bill provider and request a discount. If that doesn't work, swap service providers for a better offer.
Also, instead of going to Starbucks for your daily coffee, make it at home. You may also cancel your gym membership immediately because you can bike or run around campus for free. Examine everything that appears to be "essential" and try to locate a less expensive option.
Find Used Textbooks
Textbooks are rarely updated. Instead of purchasing a new book, look for a used one. Used textbooks can be found in bookstores on campus, on CampusBooks, or on Facebook Marketplace.
Check out your university library for more than just cheap textbooks. You'll be able to borrow a copy for free in many circumstances. If you only need the textbook for a few assignments, you may choose to save your money and spend a few hours in the library.
Look For Free Food
One of the most fantastic aspects of college campuses is the amount of free food. On any given day, you might come across free pizza evenings or food-freebies. To stretch your budget even further, look for these free food sources.
Get A Job
College should, of course, be enjoyable. The independence of being on your own for the first time is a wonderful experience, and the social components of college are almost as important as academics. However, if you're able, adding part-time work to the mix might be quite beneficial to budgeting.
It's believed that 40% of students work while attending school, so it's not an unusual difficulty. Many college employment is designed to accommodate students, so if you can, choose one that fits within your schedule without overburdening yourself. That extra income might make a significant impact on budgeting.
Are You Tired Of Scams?
Prioritize Paying Off High-Interest Debt
Living on a budget might have a particularly sneaky side effect: credit card debt. Furthermore, because high-interest debt grows at a faster rate than ordinary debt, it can be financially devastating in the long run.
Additionally, it has the potential to negatively impact your credit score over time, resulting in a snowball effect that no one wants. Remember that you already have student loan debt, so making higher-interest debt a priority will save you money in the long term.
You may set up KOHO to take care of not only your credit card payments, but also to deduct and manage your other bills automatically. If you can, make double or triple payments on high-interest debt to reduce it as much as possible and keep it from expanding.
Use Coupons For Bargains
Using coupons isn't the most exciting thing in the world, but it sure beats paying full price for something you could have for less. When making regular purchases, keep an eye out for special offers.
KOHO gives additional cashback to a number of prominent retailers across Canada, making it a good location to start looking for bargains. A little time spent studying price comparisons can save you a lot of money in the long run. The monthly savings can really build up over time, especially if you make deal searching a part of your buying habit.
Pay Attention To Student Discounts
Take advantage of the numerous specials, offers, and discounted prices available to students. Compare whether they offer alternatives available with a student ID or email before making a purchase or choosing between services. You're already paying for education; why not take advantage of some additional financial benefits?
Invest In Financial Apps
With apps for almost everything these days, it's no surprise that there are a plethora of personal finance apps to assist you to keep a tight budget by tracking your expenditures. Apps like Mint let you keep track of your spending and income across all of your accounts.
You might also use KOHO, which not only categorizes your spending patterns in-depth to help you budget more effectively but also has a RoundUp option that saves spare change for later. Looking for a place to start? Enter your email at the bottom of this page to download our ultimate budget template!
Don't Throw Food Away
Can you afford to be a part of the $31 billion in food waste in Canada each year? Avoid overbuying during food shopping, especially perishable items that may spoil before you get a chance to eat them. You can not only save money by purchasing a combination of foods with long shelf life and fresh ingredients, but you can also contribute to the larger problem of food waste.
Work With Your Roommates
Having roommates in college is almost a requirement, so if you plan on going to school alone, you may be in for a lot more expensive trip. Living with roommates can be difficult in and of itself, but the cost savings on housing make it worthwhile.
However, having roommates isn't the only way to save money on accommodation. Setting money aside for meals and household basics such as toiletries and cleaning supplies will help you be more financially responsible. Consider setting up a KOHO joint account for household costs, to which everyone contributes each month.
As a result, dwelling bills and shared food expenditures can be met as a group. It's difficult to manage the personalities of roommates, especially when money is involved, but establishing collective expenses for the house in which everyone has a role might result in significant savings.
Set Aside Money For Entertainment
You'll undoubtedly incur expenses such as meals, lodging, petrol or public transit, and other needs. Calculate those monthly costs when creating your budget, and then decide how much discretionary spending is for clothing, dining out, and other items you like but may not require.
Set aside a specific amount of money each month for those unforeseen bills. You've provided yourself with a limited amount of resources for enjoyment that you won't feel bad about or risk overspending for by paying for those things from a finite source. Your enjoyable spending for the month is exhausted once your discretionary cash is gone. Who knows, maybe there will be some leftovers.
Make The Most Of Free Events
Free events abound on college campuses, catering to budget-conscious students. Keep an eye on activity calendars and take note of noteworthy events at local institutions. Museums frequently offer free entrance to college students on specific nights, and student organizations host a plethora of free concerts and film screenings. Attending free events is a terrific way to stay involved in your community and mingle without breaking the bank on bars, restaurants, or expensive theatre tickets.
Keep An Eye On Your Books
Textbooks and other materials are one of the costs that students overlook until it is too late. Textbooks can cost up to $1,000 per semester, which can be devastating if you're already on a tight budget. When possible, buy old books and sell any books you don't need back to student bookstores to help defray costs.
Also, look online to see if there are any international editions of textbooks that are less expensive. It's also vital to consider how long you'll need a book; if you'll only need it for a few days or weeks, consider renting it.
Take Inventory Of Your Possessions And Reduce Your Usage
There are a number of objects and expenses that we all carry with us that aren't technically necessary, but that add to our financial burden and clog up our space. Consider selling any items you don't use on eBay, Poshmark, Craigslist, or any other service for selling products; you'll free up the room (which can help you save money on moving fees in the long run), as well as put some more money in your pocket.
But don't stop with your actual belongings: make a list of the subscription services you pay for each month or year, and get rid of the ones you don't use enough to justify the cost.
Get A Credit Card With Cash Back Rewards
For someone managing a budget for the first time, credit cards can be a major responsibility, so act with caution. If you think you'll be able to handle your finances well enough to get a credit card, look for one that gives cashback rewards.
Consider a KOHO account, which offers you cashback on every purchase made with a prepaid Mastercard if you're worried about taking on the responsibility of a credit card but still want cash-back rewards. KOHO allows you to make money on daily purchases, allowing you to keep your money where it belongs: in your pocket.
Key Points
Trying to balance your personal finances and your studies? Keep an eye out for student discounts, use coupons whenever possible, and attend free activities.
Getting a part-time job can help you pay off high-interest debt and save money for fun (after all, work hard, play hard, right?).
There are numerous methods to save money at home — or in the dorm. Avoid wasting food, make a budget with your roommates, and try to sell goods you don't need for extra cash.
By using personal finance applications and acquiring a cashback credit card, you may make significant money management duties easier to manage (Like a KOHO reloadable prepaid Mastercard).
The Final Message Is That You Can Make A Budget For A College Student That Works!
Creating the best college student budget for you will help you plan for your financial future after graduation. Plus, knowing how to create and maintain a budget is a valuable skill to have for the rest of your life.
Check out our free budgeting course if you're not sure how to make the perfect college budget that works for you. It will guide you through the process of creating a budget that you can stick to. This online course is the ideal next step, with useful budgeting resources and coaching along the way.
I trust you enjoyed this article on How To Budget As A Student (Practical Ways). Would you please stay tuned for more articles to come? Take care!
JeannetteZ
Want to Learn How to Build Your Own Home-Based Online Business & Start Making Money Online From Your Comfortable Couch?
Try Wealthy Affiliate!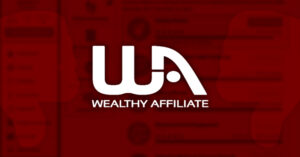 Your Opinion Is Important To Me
Thoughts? Ideas? Questions? I would love to hear from you. Please leave me your questions, experiences, remarks, and suggestions about How To Budget As A Student (Practical Ways), in the comments below. You can also contact me by email at Jeannette@WorkFromAnywhereInTheWorld.com.
You may also enjoy the following articles:
Wealthy Affiliate Review – Scam or Legit? The Truth Exposed
How To Communicate More Effectively
How To Become A Better Blogger