How To Budget Money On Low Income
How To Budget Money On Low Income
It might be difficult to save money when you are on a limited budget. However, don't allow a modest salary to get in the way of your savings objectives! You shouldn't feel obligated to put these ambitions on waits, such as retirement or a down payment on a house.
Luckily, there are several imaginative solutions for how to save money on a limited salary. Although you'll have to think outside the box, saving money when you're not making as much as you'd want is quite achievable.
Make it a challenge to boost your savings with a modest budget that doesn't eliminate the enjoyable aspects of life. Today, we'll give you some practical money-saving advice.
13 Money-Saving Tips For Low-Income People
If you have a modest salary, it will likely require a dedicated effort to save money. It may not always be easy, but it may be worthwhile. Consider implementing the suggestions listed below.
1. Build A Budget That Works For You
Budgeting may seem to be more hassle than it's worth, yet it may help you save money. It's a crucial method for saving money quickly on a limited salary.
This is due to the fact that having a budget allows you to see where your money is going. Unless you have a strategy for your money, it may be quite simple to squander it. You may incorporate your savings objectives in a budget.
Rather than saving whatever money is left over each month, you may achieve your savings objectives by carefully planning.
Consider taking our absolutely free budgeting course if you're not sure how to create a budget. It will show you how to make a budget that suits your needs. When it comes to saving money on a low salary, knowing how to budget is crucial.
2. Reduce Your Housing Expenses
Housing costs might be one of your largest expenditures, according to a survey done by the United States Bureau of Labor Statistics. Consider how much money you might save each month if you could reduce your housing costs by a few hundred dollars. That money could significantly increase the size of your savings and improve your overall quality of life.
There are many options for lowering your housing expenses, including:
Reduce the size of your home. Consider renting a tiny apartment or house to save money.
Relocate to a different place. Real estate prices are heavily influenced by location. Is it possible to save money by changing your location? In certain cases, relocating from the city to the suburbs, for example, may be cost-effective.
Make money by renting out rooms. You might rent out any spare room in your house to help with your living expenditures. This is a fantastic method to spruce up your home. Consider long-term renters or short-term rentals through an app like Airbnb. Examine your position to determine which choice is best for you. A low-cost area to reside may totally change your financial situation.
3. Pay Off Your Debts
Debt might prevent you from accomplishing new financial objectives. Your budget may be constantly stretched, leaving little place for savings at the end of the month. Make paying off your debt a top priority.
It will require dedication to pay off your bills, but it will make life simpler. You'll be able to divert the money you were spending to pay down your debts into your savings. Check out our debt repayment plan course if you're ready to get started right now.
4. Be More Conscious Of Your Food Expenditures
Any budget may be ruined by excessive food expenditure. Sticking to a food budget might seem tough with the continuous temptation to consume prepared cuisine at a restaurant. However, when it comes to how to save money on a low income, this is a fantastic topic to concentrate on.
The typical family spent over $3,000 on meals out from home, according to the Bureau of Labor Statistics. Even if you don't spend a lot of money on dining out, there's always space for improvement. Look for methods to save money at the restaurant.
One of the greatest methods to avoid last-minute food purchases is via meal planning. It's simpler to drive home without stopping at your favorite take-out joint if you already know what you're going to have for supper. It might take some time to become acclimated to meal planning.
To see how you like it, try our 30-day meal planning challenge. Last but not least, be sure you're not overpaying on groceries. Look through your pantry to see what you currently have on hand and see if you can create any meals with it.
5. Make Your Savings Objectives Automatic
It might be tough to make the decision to save money. It's absurd to expect oneself to make the same decision every month. You're more likely to squander your whole checking account balance.
You risk wasting your targeted funds if you don't relocate your money automatically. Set up an automated transfer to your savings account with each paycheck.
You'll be able to rest easy knowing that your money is well-protected. This strategy is perfect if you are thinking of ways to save money rapidly on a limited salary. Your automatic savings will amaze you with how rapidly they accumulate. You won't be sorry you placed your money on autopilot.
6. Look For Free Or Low-Cost Entertainment
Your entertainment budget is one part of your budget that is completely changeable. You have the ability to spend a lot of money on entertainment. On the other hand, some inexpensive enjoyment might enable you to expand your funds without feeling deprived. Here are a couple of my favorite entertainment alternatives that aren't too expensive:
Movies in the matinée
Instead of going out, host dinner parties with pot luck dishes. Everybody brings something.
Go on a stroll
Cook with your significant other
Look for free museums to visit
Find the most cost-effective entertainment choices in your neighbourhood by doing some research. For example, romantic night ideas at home or family fun night ideas.
Are You Tired Of Scams?
7. Visit A Library
The library might be a terrific way to pass the time for free. But it has so much more to offer that it needs to be mentioned separately. You may, of course, borrow books, movies, and CDs.
However, most libraries have a lot more. There might be community activities, complimentary tickets to local attractions, seeds for your garden, and more.
Find out what your library has to offer by speaking with your local librarian. My favorite frugal resource is the library! Take a look at yours right now. If you're not sure where to look for yours, try Overdrive.
You may borrow books online using the Libby or Overdrive applications, which link directly to your local library, after you have your library card.
8. Experiment With The Cash Envelope Approach
Many years ago I used this system. I was working as a nanny on minimum wage and I had to pay rent, hydro, and food. The cash envelope technique worked great for me.
If you have trouble keeping track of your expenditures, the cash envelope approach can be a good fit for you. This strategy might assist you in learning how to budget money on a modest salary.
The cash envelopes may help you keep track of your expenditures. It can make you realize how bad your spending habits are. You may concentrate on changing your behaviours after you have a better grasp of what you prefer to spend money on.
9. Look For A Bank That Doesn't Charge Any Fees
It's all too simple to end yourself paying fees that aren't essential. The average bank overdraft cost is $34, according to the Consumer Financial Protection Bureau.
This, together with other banking fees, may have a draining impact on your finances. If you discover that your bank is frequently imposing fees, it may be time to switch banks. You might also be able to talk to your bank and switch to a more beneficial account for your needs.
Many banks promote free accounts with no costs attached. Why don't you take advantage of the situation? It might save you money in the long run by preventing you from incurring excessive banking fees.
10. Calculate The Cost Of Your Vehicle
Each year, an automobile may cost thousands of dollars in upkeep and repair. You must also cope with a number of extra expenditures in addition to your automobile payment. Car insurance and repairs are just the tips of the iceberg in terms of costs. There are a few strategies to cut these expenditures.
Shop around for auto insurance. You may be able to save hundreds of dollars each year by switching to a different provider.
Get rid of your auto loan. Try to pay off your automobile as soon as possible. Because of the hefty fees, avoid financing an automobile in the future.
Use less gasoline. Taking public transit or bicycling to work might help you save money on gas.
Do-it-yourself auto repairs Even if you don't want to perform significant repairs, consider taking care of minor issues yourself. You can save money and learn a new skill at the same time! When it comes to lowering your transportation expenditures, be inventive.
11. Look After Your Health
Healthcare is too pricey. Unfortunately, there aren't many options for lowering your healthcare insurance premiums. A proactive approach to medical issues, on the other hand, may help you save money while also improving your quality of life. Preventative healthcare may be done in a variety of ways, including:
Exercise
Proper nutrition
Smoking cessation
Adequate sleep
If you have health insurance, take advantage of the benefits it provides. Make time for a check-up if it entails yearly doctor appointments, for example. You might also start a Health Savings Account (HSA) (HSA).
12. Make Use Of Coupons
Couponing might help you get precisely what you want at a lower price. Getting started with couponing is not difficult. Here are a few of good locations to start:
Rakuten
You can earn cashback on your ordinary purchases with Rakuten. Many of their promotions provide cashback of between 1% and 12%. That may rapidly pile up! Rakuten is a great place to start.
Ibotta
Check out Ibotta for cashback specials in your region while you plan your food shopping. Give Ibotta a try as soon as possible!
BeFrugal
This software helps you remain within your budget when shopping. Over 5,000 different stores offer cashback. It will also assist you in locating coupons that are applicable to your purchase. Check it out now at BeFrugal.
13. Boost Your Earnings
So you've figured out how to budget on a tight budget. However, you may reach a point when you are unable to extract any more cents from your budget.
You may also want to give your funds some breathing space. If you don't think you have enough space to save in your present circumstances, it may be time to boost your income.
Increasing your income is very possible, despite the fact that it is not as straightforward as it may seem. A side business is one option to supplement your income. It might be the ideal option for you to supplement your income without quitting your day job.
There's a side hustle for everyone, whether you want to walk dogs or start a blog. Start developing your side business now with our step-by-step side hustle tutorial.
The Bottom Line On How To Save Money On A Limited Budget Is This:
It might be disheartening to learn how to save money on a low salary, but don't let that stop you from achieving your financial objectives. Take a moment to think about your present financial situation and your long-term financial aspirations.
Find the drive to continue saving money for the future. Begin by focusing on one tip at a time. Think about taking the first step right now.
Once you've done that, as you improve, start looking for new methods to save money on a low salary. Finally, low-income families have access to more resources and services.
What Is A Budget, Exactly?
If you want to improve your financial stability, the first step is to arrange your finances. Making a budget is one of the most effective strategies to do this. Budgeting may seem difficult at first, but it's just a means of knowing where your money comes from and where it goes.
A healthy budget may help you save money on a vehicle or other significant purchase in the near term, pay off debt, and make payments on schedule. A good budget may help you prioritize what's essential in life as you prepare for the future and create objectives in the long term.
Almost all budgets include two key components that you must track: income and expenditures. Income refers to how much money you have coming in, while costs refer to how much money you have going out.
While many people's primary source of money is a job, the definition of income is far wider than you may imagine. Child support, Social Security payments, alimony, and other little amounts of money, for example, all contribute toward income.
Because individuals typically think they know what they're paying for on a monthly basis, understanding costs may seem simple—but don't be tempted to skip this step:
Small purchases and costs are sometimes overlooked, but they pile up over time. For example, the average cost of dining out for lunch in the United States is $20 a week, or $1,043 per year.
What Is The Best Way To Make A Budget?
Even if you don't anticipate you'll have any spare cash at the end of the month, it's still a good idea to keep track of where your money goes.
There are several budgeting tactics to fit various personalities, but the most essential thing is to just attempt one. Here are some simple budgeting strategies to get you started:
Calculate how much money you get each month. Include all payments, including those from the government and odd employment, as well as your regular salary. (If it's a recurrent present, don't mention monetary donations.) If your income fluctuates from month to month, average the last three to six months' earnings.
Make a budget for your monthly costs. If you have a bank account, go through your statements for a few months to discover where your money is going.
Expenditures include both fixed monthly expenses (rent/mortgage, utilities, vehicle payment), as well as variable monthly expenses (groceries, petrol), which are frequent expenses that do not have a defined cost each month.
Make a note of any subscriptions you have, as well as any discretionary expenditure, which might fluctuate from month to month and could include things like clothing or birthday gifts.
If you pay for the majority of your purchases with cash, collect any receipts you have and categorize them by month, or start monitoring your receipts right now by documenting your costs in a journal or file.
Compare your outgoings to your inflows. Make a note of all of your monthly costs and compare them to the amount of money you earn each month.
Make a strategy. You may build a strategy now that you have a better understanding of your financial situation. Outline your objectives and priorities, and discover actionable techniques.
Conclusion
What should you do if your spending exceeds your income, according to your budget? You can either spend less money or earn more money, but it's easier said than done.
It's critical to keep track of your costs in the future to find areas where you may be squandering money or overpaying for goods and services. Budgeting may also assist you in devising techniques for extending your money and spending less.
However, if you don't budget, you won't know how much more money you need to earn or how much less you need to spend to ensure that your monthly costs are covered.
I trust you enjoyed this article on How To Budget Money On Low Income. Would you please stay tuned for more articles to come? Take care!
JeannetteZ
Want to Learn How to Build Your Own Home-Based Online Business & Start Making Money Online From Your Comfortable Couch?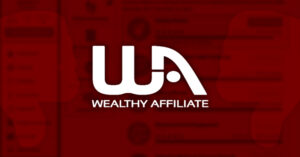 Your Opinion Is Important To Me
Thoughts? Ideas? Questions? I would love to hear from you. Please leave me your questions, experiences, remarks, and suggestions about How To Budget Money On Low Income, in the comments below. You can also contact me by email at Jeannette@WorkFromAnywhereInTheWorld.com.
You may also enjoy the following articles:
24 Top Ways To Make Money With Your Mobile
Why Is Everyone Talking About Dropshipping?
Surefire Ways To Maximize Your AdSense Earnings
Benefits Of Making Money Online