Instapage Review
You've definitely heard of Instapage if you want to start building successful landing pages to increase lead generation and product sales. It definitely seems like a good solution, offering you a professional selection of contemporary landing page designs and a potent page building tool.
But does it live up to appearances? And will it enable you to easily create landing pages that are optimized for conversions? Does it merit the price, given that it is pretty expensive? In this Instapage review, we'll assist you in finding the answers to those queries.
This review will assist you in determining whether Instapage is the appropriate landing page builder for your project by outlining the key features and giving you a feel for how to use it.
Overview Of Instapage
Whether or not you currently have a website or other online presence, Instapage enables you to create conversion-focused landing pages that will increase your lead generation, product sales, or other desired visitor actions. Regardless of what you're attempting to advertise, generating excellent landing pages with Instapage's capabilities actually does not need any coding background or design expertise.
Utilizing tools like heatmap, analytics, and split-testing, you can utilize visitor data to enhance the designs of your landing pages and make them more efficient. Here's a quick summary of why you might pick this landing page builder before we move on to the crucial section that explains exactly what Instapage can do, how those features work together, and whether or not Instapage is simple to use:
A collection of editable templates; you won't ever need to start from blank or look for ideas for your next landing page thanks to the library's more than 80 high-quality templates.
The drag-and-drop page builder interface of Instapage is strong but simple to use, whether you want to start with a blank canvas or change one of the numerous templates.
Effective form builder – Instapage makes it simple to design sophisticated custom forms for gathering user information, ensuring you can easily capture the correct kind of leads with your landing pages.
Useful variety of widgets: In addition to the forms, you can also add buttons, photos, and videos to your landing pages.
Tracking and reporting – With the help of integrated analytics, heatmap, and A/B testing tools, you can rapidly identify what is and isn't working so that you can improve your landing pages.
Options for integration – Through Zapier, Instapage may link to a wide range of services, including email marketing systems, WordPress, and many more.
Hosted system: Everything is hosted by Instapage independently of your website, as opposed to utilizing a WordPress landing page plugin. You may construct landing pages for several projects and websites using your account. However, with Instapage, you can instantly publish landing pages on your WordPress website.
Features Of Instapage
Anyone seeking a robust but user-friendly landing page builder might find the above summary of Instapage interesting. But how successfully were such qualities put into practice? And do they live up to the hype? Let's investigate the main aspects of Instapage in further depth to find out.
1. Website Templates
While perusing the library, it seemed that there were more like 80 templates than the more than 200 that are claimed in Instapage's marketing materials. Don't allow the headline number of more than 200 templates to overly affect your choice since several of the templates, such as the thank you page templates, weren't complete landing page alternatives either.
The templates you do have access to have been created to a very high degree, as you can see from the landing page collection, and they serve a variety of purposes. When creating a new landing page, the filters make it simple to discover the kind of a template you need.
You may get a decent notion of who Instapage's target market is by looking at the templates that cover product sales, signup forms, event registrations, and app downloads. You're not required to use the templates in their default condition, or even to use a template at all, since one of Instapage's main selling features is its landing page editor.
2. The Drag-And-Drop Landing Page Editor
The Instapage editor provides you with the ability to create a unique landing page whether you begin with a blank canvas or one of the templates. Actually, the term "freedom" is perhaps the best way, to sum up, the Instapage landing page editor.
You may arrange your items wherever on the page using the Instapage page builder, unlike even the most sophisticated WordPress page builders.
You are free to move the elements on your website wherever on the canvas—even on top of one another—instead of being limited to a grid layout or a column and row-based structure.
It might be intimidating to have complete creative freedom and no restrictions. As you move objects about the page, Instapage shows useful markers and grids to assist you to avoid this. This gives you a simple approach to align your page components if you want to.
The page builder has a particularly good feature that displays the distance between each item and the other page content as you move it about, making it simple for perfectionists to arrange their page parts. Additionally, the drag-and-drop interface softly snaps things to the underlying grid pattern as you move them across the page.
It's helpful to have some direction when it comes to organizing the page components, even if you are free to disregard this grid and other signs.
By clicking the preview button while using the page builder, you may see a preview of your landing page at any time in a new browser tab. Although the page builder provides a WYSIWYG interface, you won't need to evaluate your design often since it should seem precise as it does in the editor when it is published.
3. Customization Options
The Instapage page builder interface makes it simple to modify the components that make up your pages. When an item on the page is selected, a few options and an edit button are shown for it. When you click the edit button, the item's properties are shown in the side panel.
From there, you may make changes that go beyond those that are possible with the floating toolbar. You may further alter the look of the page components by adding custom CSS if you have more stringent design requirements for your landing page. Additionally, you may add unique JavaScript to your landing pages to give them more functionality.
4. Instablocks
Instapage features a fantastic time-saving option that you may enjoy if you plan to create several landing pages, whether for yourself or your customers. You can create a library of reusable assets, or blocks, using this feature, which is called Instablocks, and then integrate it into any of your landing pages.
You might, for instance, develop a bespoke testimonials block with approving comments from your clients and then save it as an Instablock. Then, you can instantly add that Instablock to the page anytime you're developing a landing page that has to incorporate testimonials.
Making page headers, footers, calls-to-action, and anything else you can make with Instapage that you would want to utilize on numerous pages is another usage for Instablocks. Additionally, Instapage offers a wide range of Instablock layouts that you may use as a foundation for your own materials.
The answer to your question is yes, it is possible to edit an Instablock in the library and then have those updates immediately applied to every occurrence of that block in your published pages. To utilize the Global Blocks capability, you must upgrade to the more costly Enterprise license of Instapage.
5. Widgets For Landing Pages
Using the Instapage widgets, you can easily add a variety of features to your landing page designs. Simply click one of the widget icons in the sidebar menu of the Instapage editor to add one to your page, and it will be plopped into the canvas right away. You can then start moving it about the page and making changes to its look and content.
A widget's related action may also be specified, for example, by defining what occurs when a button is clicked. The widget selection is perhaps the worst part of Instapage, even if there are some helpful possibilities, particularly when compared to WordPress page builders like Divi Builder and Elementor.
You may add ready-made sliders, testimonials, price tables, and many other features to your pages using a contemporary WordPress page builder plugin like Beaver Builder or Thrive Content Builder.
By mixing the text, image, and headlines widgets on Instapage, you can make your own price tables and testimonial panels, but it's not as handy as being able to include a pre-made, purpose-built widget on your page.
There are some pre-built price tables and other features in the page templates to save you time, but adding them to your sites is more difficult than it would be if you had access to ready-made widgets that you could just drag and drop onto them.
Fortunately, the Instablock function that was discussed previously does allow you to construct an element, like a price table or call-to-action, then store it for reuse on any page as necessary.
6. Designs For Pages That Work On Mobile
By default, Instapage's landing pages are all responsive to mobile devices. To make changes that only mobile users will see, you may, however, go to the mobile version of the page you're working on in the editor.
Therefore, Instapage does contain this capability if the thought of showing slightly different versions of your landing pages based on whether your visitors are using a smartphone or a desktop computer seems attractive. You can't exactly make two completely separate versions of a page, however. Instead, you may simply hide any parts that you don't want mobile consumers to see.
Impressive page builder from Instapage. The interface is not only simple to use, but it also provides you with a great deal of flexibility in terms of item arrangement while also offering valuable guidance if you want to perfectly align your page components. Although it's sad that there aren't any pre-made widgets or components, you may make the majority of them yourself and then store them for later use.
Are You Tired Of Scams?
Pricing For Instapage
You should now have a clear understanding of whether or not Instapage is the correct choice for you after reading this review. If you're still unsure, you may use the trial offer to test it out for free for 14 days.
To access the trial, you must submit your payment information so that you may be automatically charged when it expires. If you're not satisfied, however, cancelling is simple. There are two ways to join up for Instapage if you like the trial. The Instapage Business plan is one choice; it costs $199 per month, or $149 per month if you decide to pay yearly.
A $1,788 down payment is required for yearly payments, however, there is a 25% savings compared to monthly payments. There is also a customized Enterprise plan that is created just for you and has pricing that is based on your setup. Your customized Enterprise plan will be set up in accordance with your needs after a call with the sales team.
Pros And Cons Of Instapage
Creating landing pages and generating leads using Instapage is undoubtedly effective, but is it the best choice for you? Before we wrap up our evaluation, let's quickly go over some of Instapage's top features as well as some of its possible downsides:
Pros Of Instapage
A wide selection of attractive landing page designs.
The capacity to sell goods and distribute files via your landing pages.
An intuitive, high-tech landing page builder.
Ample publishing possibilities for landing pages.
A wealth of reporting information and tools to aid with page optimization.
Tools that make Instapage useful for working with customers and team members.
Effective mobile support to assist you in creating landing pages that are mobile-friendly.
A responsive live chat support channel and a ton of informative online material.
Cons Of Instapage
There are lefeweremplates for landing pages than with certain other programs, such as Leadpages.
Fewer page widgets in comparison to more expensive WordPress page builders like Divi.
The business plan is restricted to 30 published landing page experiences, 30,000 unique visitors each month, 5 workspaces, and 5 team members. On the Enterprise plan, allowances may be altered.
Ecommerce possibilities are a little bit more constrained than with other programs like Leadpages.
Because of the high cost, it is inappropriate for casual website proprietors.
These benefits and drawbacks should help you make a decision on whether Instapage is the ideal landing page builder for you.
Conclusion
As you can see, Instapage is a potent publishing and landing page builder. You shouldn't have any trouble building the appropriate kind of landing pages for your project thanks to the beginning templates and the sophisticated page builder.
It's incredibly simple to publish landing pages on your WordPress website using Instapage and its free plugin since the WordPress connection has been expertly integrated.
However, as was already said, if you don't want to publish your landing pages on your WordPress website, it's as simple as doing so on your own domains. Instapage manages all of the hostings for you to make things easy.
Instapage is a good choice for a variety of projects because of its ability to provide downloads, gather leads through your landing pages, and link your pages with several third-party services. Some readers could be turned off by the relatively constrained alternatives for directly selling goods via your landing pages. The key issue will be whether you can justify paying $149 a month or more for a landing page builder despite all of its wonderful features. If you can, Instapage is highly advised.
However, if you currently use WordPress or are ready to get started, you can access the potent Divi theme for only $89, which comes with its outstanding page builder tool, a large and constantly expanding library of templates, and split testing tools. Yes, you must pay for web hosting in order to put your website online, but there are numerous excellent low-cost web providers available.
It's possible that Divi and the other WordPress page builders don't have all the features that Instapage offers. However, starting off with a WordPress-based setup may make more economical sense if all you want to do is publish a few landing pages to grow your blog's subscriber base or to promote your side business. If your idea succeeds, you could then choose to convert to Instapage.
However, Instapage should definitely be on your radar if you think you're ready for one of the finest landing page builders available.
I trust you enjoyed this article on the Instapage Review. Would you please stay tuned for more articles to come? Take care!
JeannetteZ
Want to Learn How to Build Your Own Home-Based Online Business & Start Making Money Online From Your Comfortable Couch?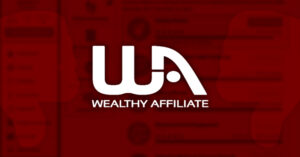 Your Opinion Is Important To Me
Thoughts? Ideas? Questions? I would love to hear from you. Please leave me your questions, experiences, remarks, and suggestions about the Instapage Review in the comments below. You can also contact me by email at Jeannette@WorkFromAnywhereInTheWorld.com.
Disclosure
This post may contain affiliate links. I earn from qualifying purchases as an Amazon Associate and other affiliate programs. Read my full affiliate disclosure.
You may also enjoy the following articles:
Wealthy Affiliate Review – Scam or Legit? The Truth Exposed
How To Write SEO-Friendly Content
How To Increase A Website Domain Authority
How To Make Your Message More Memorable
How To Save Money On Webhosting
A Growing Guide For Growing Blog Traffic