Top Website Content Hacks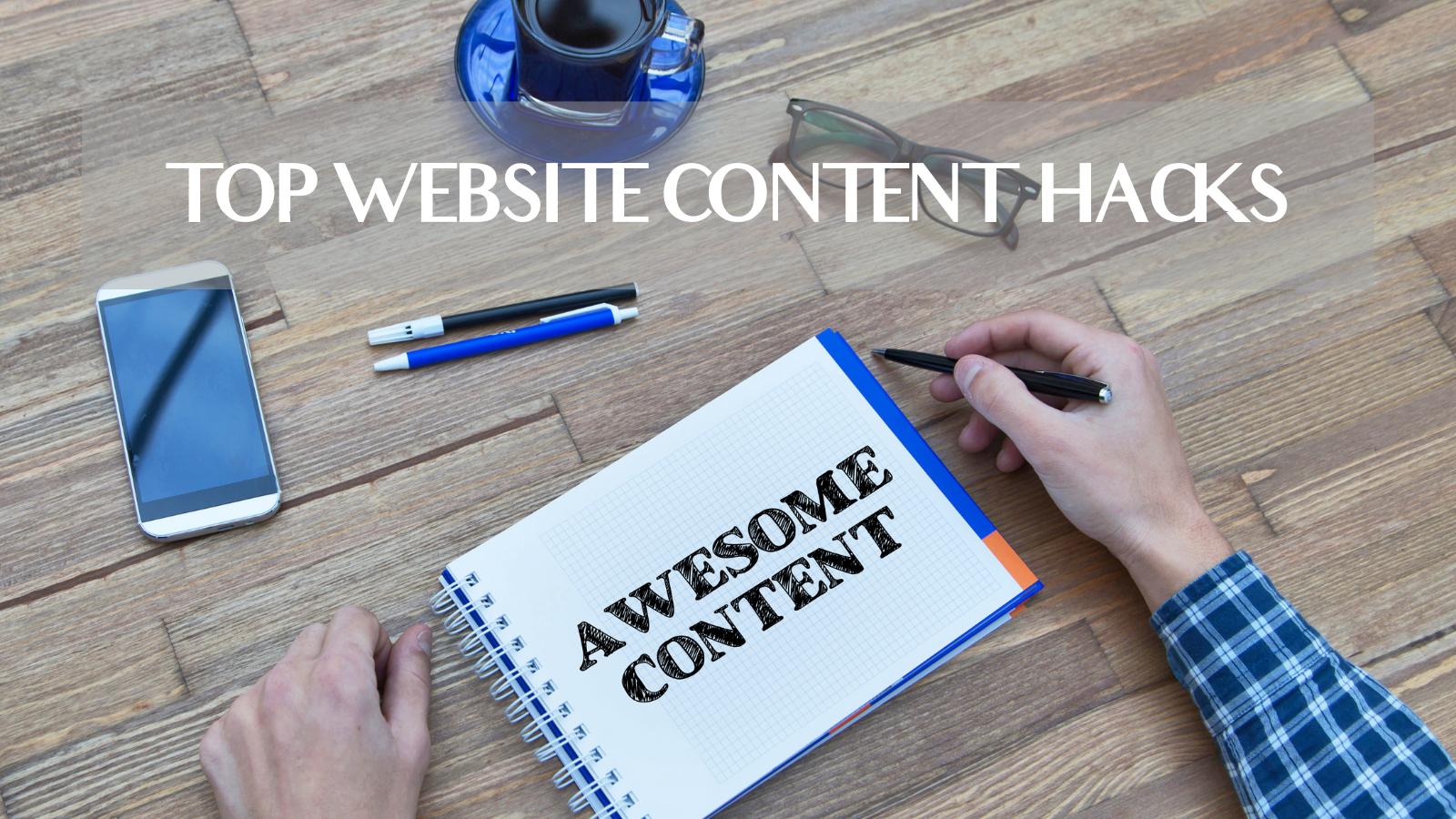 Top Website Content Hacks
According to recent surveys, sixty percent of businesses find it challenging to consistently develop content. Furthermore? Producing compelling content that produces sales and money was cited by 65% of businesses as one of their greatest problems.
Regardless of how frightening these statistics may seem, this is the fact. Most organizations seem to be engaged in a never-ending war to obtain leads that eventually convert to sales. The reality is that drawing readers to your material involves knowledge of both the arts and the sciences. It requires originality and the capacity to develop material that is interesting, informative, and user-satisfying.
Creating high-quality content is critical, but getting leads is even more essential. If no one is aware that your material exists, its quality is irrelevant. As a content marketer, it is vital to understand how to acquire leads with your content.
What kind of content do you publish that captivates your intended audience? What kind of audience is your work intended for, and how do you distribute it? These are a few of the questions you should address while developing your content marketing plan.
Include the following content marketing techniques in your approach to increase and attract high-quality leads:
The technique of providing material for other websites in your business is known as guest blogging. In a word, you offer valuable material for the website and get access to its audience.
Buffer's astounding results are one of the greatest illustrations of the effectiveness of guest blogging.
In its early days as a business, Buffer wanted to obtain more leads and opted to pursue guest blogging with positive results.
The company gained 100,000 new users as a consequence of its guest blogging efforts.
Buffer did not stop there, though. As more people came to their website through the articles they (i.e., Buffer) had highlighted on authoritative sites, there were more interesting blog posts to engage the new users. This solitary move increased Buffer's power and popularity even more.
Now, Buffer has four blogs, including the Open blog and the Transparency blog, where they discuss their brand's difficulties and triumphs.
This growth hack was a huge success for Buffer, as they currently have over 400,000 subscribers/users and over a million social media admirers.
Isn't that impressive? Your content marketing narrative need not be any different. All that is required is to retrieve a "Buffer." This may be accomplished in different ways.
Blogging on sites such as Quora and Reddit is a fantastic hack.
On question-and-answer websites such as Reddit and Quora, all you need to do is locate questions regarding subjects you've previously covered in your blog, and then produce concise, high-quality material that answers the user's query.
Now, as with any sort of guest blogging, the goal is to acquire leads, and bear in mind that the answers to questions on such websites are open to everyone who wants to learn more about the issue, not just the person who posed the question.
Include a link to your blog, which offers a more comprehensive response to the user's inquiry.
Because it is a response to a question, the effect is that you generate incredibly focused traffic that is a perfect fit for your intended demographic. With this trick, you may easily attract the precise sort of visitors you intended for your article.
Social media's significance in content marketing cannot be overstated.
In fact, when firms react to consumers and users on social media, these people purchase from those brands at a rate that is 20 to 40 percent higher.
This demonstrates the significance of social media to your brand's ability to generate higher-quality leads.
Ensure that the open grid is applied correctly when you share your posts so that photographs display on your posts. Have you ever seen a social media post without an accompanying image?
Always include photographs with your blog postings.
Do not publish content without links to your website. The purpose of sharing your posts on social media is to bring more people to your landing page or website in order to convert them into leads and customers.
If you are still skeptical about the ability of social media to improve the quality of your leads, consider the following case study from Intrepid Travel. Their content marketing expertise will undoubtedly dispel any uncertainty.
The brand established a content portal dubbed The Journal.
The Journal contains information from the brand about travel advice and popular places, but the company's Facebook connection was the game-changer.
This connection enabled users to contribute their work on social media, which was then promptly published in Intrepid's Journal. It ensured the brand's intimate connection with consumers.
Users no longer visited the site only to read the information, but also to contribute to its production.
This one cyber attack elevated Intrepid's brand engagement to unprecedented heights, growing its social media following to almost 500,000.
The Argos brand, a retailer of toys, home furnishings, and trinkets, witnessed a significant increase in conversions via targeted email content marketing.
Argos's strategy was quite straightforward: when a customer visited the website and was about to purchase a product but abandoned the cart, Argos would obtain personalized data about them based on web data and what they wanted to purchase and then use this information to create content that was tailored to them.
This retargeting strategy would send the consumer an enticing email including information about six related goods that may be more valuable to them than the ones they abandoned.
Due to the wealth of information that Argos already held about the prospect, the material was able to be highly tailored.
Now, this is just one method for leveraging emails to increase the quality of your leads via content marketing.
It may be of interest to learn that 70% of online users like receiving emails from their chosen content producer.
Could this explain why email has a threefold higher engagement rate than social media? I think so!
Therefore, you should never underestimate its importance in your content marketing plan, and you should always guarantee that your website visitors get an email whenever you generate and publish new material.
Also, ensure that your emails include links to your site and are concise. Why?
Since the average time spent reading an email is 15 to 20 seconds. Furthermore? You must generate sufficient anticipation for them to click over to your blog.
Are You Tired Of Scams?
4. Utilize Linkedin's Potential To Its Fullest
LinkedIn is one of the most underused social media channels for lead generation through content marketing while being one of the most effective.
You may develop content for your target audience using LinkedIn Pulse by publishing your pieces on the site.
Not only do the posts you publish on LinkedIn Pulse interest your audience, but they also generate brand recognition. Consider that you won't need to choose how to target your unique audience since it already does that for you; all you need to do is provide interesting content.
Ensure that your posts are succinct and to the point to increase the likelihood that your followers will click through to your website.
In fact, research indicates that shorter LinkedIn articles perform far better than larger ones.
In addition, you would want to keep the postings shorter so that they serve as an enticement for readers to go over to your website to learn or discover more.
There are countless instances of businesses that achieved huge success using this hack, and one of the most well-known is the multimillion-dollar company Hubspot.
HubSpot is able to routinely attract up to 321,000 monthly visits to its sibling site Inbound.org by directing traffic to its content via LinkedIn.
The notification function of LinkedIn Pulse is a remarkable tool. When you develop and share new material, your followers on the platform are notified and may read your snippets before going over to your website.
5. Establish Or Participate In Groups
Whether on social media or in personal brand interaction forums, online groups are a wonderful approach to creating more leads for your business. For instance, Rip Curl describes itself as "the greatest surf brand."
They established an online community called The Journal. This organization was founded by and for surfers.
It is a collection of individual surfing experiences, images, anecdotes, etc. This offers an interactive platform for consumers and companies, enabling visitors to feel like they are a part of your offering.
The establishment of this platform The Journal attracted over 100,000 YouTube subscribers and over a million social media followers.
This is how effective organizations can be. Ensure that you build groups or participate in already existing groups on social media in order to contact directly with your audience and distribute useful material.
Aside from this, you may simply generate interest in your brand via groups; the greater the interest in your updates and posts, the greater the number of shares. This finally generates a social buzz for your content, which may produce superior leads with ease.
If you're wondering where to locate these communities, Facebook and LinkedIn are good places to start. They are really effective.
Both social media sites have niche-specific communities. And all you have to do is start or join a group related to the kind of material you provide.
After joining a group, you may post updates regularly or at certain times when the group has the greatest activity. Once you begin doing this and your material is relevant to what the group's audience wants, you will begin to automatically attract leads who are interested in what you have to offer.
It is no longer news that Google gives detailed articles significant consideration and ranks them higher in search results.
But it's not just Google that appreciates in-depth articles; your target audience also enjoys excellent content that totally addresses their issues.
Always ensure that you have properly considered every aspect of the topic you are writing about. Do not do a haphazard and hurried job. Also, verify that the length of the text exceeds 2,000 words.
The phrase "in-depth" refers to the comprehensive analysis of every element and detail of a topic.
In order to give a comprehensive answer, you must do significant research on your issue and then meticulously construct a 2,000-plus word piece addressing every apparent subtopic.
Creating in-depth articles is an excellent content marketing trick that will enhance your social media shares, boost your organic traffic and search engine rankings, and eventually increase your online exposure.
7. Use Call-to-Action (CTA) Buttons That Are Clear And Persuasive
Your effort to generate quality leads would be incomplete without a call-to-action button in your article.
Every blog post, eBook, article, and video you publish should have a call-to-action (CTA).
Equally, testing call-to-action buttons may increase conversions. In fact, your conversion rate will rise by 13 percent.
The call-to-action button is a crucial determinant of whether or not a visitor will convert or bounce.
The size, colour, and design of your call-to-action button will affect whether visitors leave your landing page.
It is not sufficient to just have a call-to-action button on your webpage; it must be done in a manner that will interest your audience.
For example, Square Register is the most used POS system among US merchants. This sort of CTA button's text is blue, while the button itself is white with a cyan backdrop.
Make that the call-to-action button does not have an excessive number of colours. You must conduct tests to determine which hue your target audience likes the most.
8. Generate Numerous Prospects From Multimedia Sources
Having audiences across all possible marketing channels is a further content marketing strategy that may help you produce leads. It is not sufficient to rely just on excellent content generation, such as blog posts and articles.
If you rely entirely on content development to create leads, you will not get the most out of your content marketing efforts; instead, you will remain at a poor level.
You must also investigate and use every available marketing medium to reach your target demographic. Other multimedia channels you may employ include:
1. Podcasts And Videos
You may advertise your material on a variety of video marketing websites, including YouTube. Utilize these networks and websites to create leads for your website.
Video content marketing is proven to be quite effective in generating leads, and many people, like Pat Flynn, are using it.
His target audience is reached via books, podcasts, speaking engagements, videos, and other media.
2. Mobile Marketing
It is not news that a large proportion of internet purchases are conducted on tablets and smartphones.
Not every prospective customer has a personal computer, and even those that have don't take it everywhere; nonetheless, the vast majority have mobile phones since they are significantly handier.
To capitalize on the mobile marketing prospects, you must ensure that your content is mobile-friendly and that your website is responsive.
3. Slide Presentations
This is an additional multimedia resource that may be used to captivate an audience and generate more leads. Ana Hoffman utilized slide presentations to garner 243,000 visits for her blog, which of course expanded her company.
9. Capitalize On Viral Trends
Instead of sitting back and whining about the daily updates and changes that occur on the web, especially on search engines, you can take advantage of the changes by creating material that will benefit your target audience.
Being among the first to write about a new development or trend is one of the most effective strategies to get quick traffic to a website.
If your material focuses on old and obsolete trends, you may not get enough traffic, but if you write about fresh and current trends, your traffic will increase significantly.
To stay up with current trends, you may need to attend seminars and conferences where industry professionals disclose new advances and trends.
Additionally, there are websites where you may get up-to-date information on the market.
Conclusion
You may visit Mashable and Techcrunch, for instance, if you like to be updated on the most recent events in the entertainment business.
You may visit Search Engine Land to learn about the most current events in the field of SEO. There are websites you may visit that will offer you the most up-to-date information for each of your niches.
It is vital to remember, however, that it is not the current trends themselves that will attract people to your website; rather, it is the content you generate based on this knowledge.
Moz, for instance, capitalized on the Google Penguin, Panda, and Hummingbird algorithm adjustments to produce high-quality material on these themes. This resulted in remarkable engagement and business leads.
We are all aware of how much Google values user pleasure. When your material generates such a buzz, it indicates that it deserves a high rating.
Ensure that the information you publish about a new trend is of sufficient quality and substance to attract your target audience.
Once you have created high-quality content, you can promote it using social media marketing, guest blogging, and blogger outreach.
I trust you enjoyed this article about the Top Website Content Hacks. Would you please stay tuned for more articles to come? Take care!
JeannetteZ
Want to Learn How to Build Your Own Home-Based Online Business & Start Making Money Online From Your Comfortable Couch?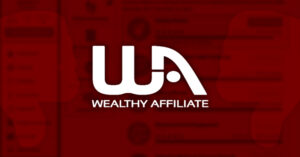 Your Opinion Is Important To Me
Thoughts? Ideas? Questions? I would love to hear from you. Please leave me your questions, experiences, remarks, and suggestions about the Top Website Content Hacks in the comments below. You can also contact me by email at Jeannette@WorkFromAnywhereInTheWorld.com.
Disclosure
This post may contain affiliate links. I earn from qualifying purchases as an Amazon Associate and other affiliate programs. Read my full affiliate disclosure.
You may also enjoy the following articles:
Wealthy Affiliate Review – Scam or Legit? The Truth Exposed
Email Marketing – How To Get Your Email Opened
Best Brokers To Sell Your eCommerce Business
How To Become A Leader In Your Niche
Top Catchy Blog Post Title Ideas
Best Twitter Tips For Beginners