Best Domain Name Generators
Best Domain Name Generators
Selecting a domain name is not simple. You want a memorable website address that describes your company's identity. You may discover that the.com domain is already taken, even if you've created a brand-appropriate and memorable name.
That will send you back to the drawing board, resulting in further hassles. But it doesn't have to take an eternity to come up with an excellent, accessible domain name.
1. Lean Domain Search
Start with a single term, and then use Lean Domain Search to explore your domain alternatives. Your search results will provide hundreds, if not thousands, of potential domain names. All results are available for .com domains. Using this instrument, you may also:
Sort by alphabetical order, length, or popularity
Save your favorite domain names
Keeping track of your search history
Share your search findings
Instantly check the availability of your own ideas.
Here is the tool to utilize if you have a list of potential keywords but need inspiration for a domain name. Lean Domain Search is the first website we visit whenever we attempt to generate domain name ideas.
Lean Domain Search offers hundreds of suggestions for available domain names literally. It offers one of the most comprehensive search capabilities and a clean UI. The domain names may also be filtered alphabetically and by length. There is also an option to filter by popularity, allowing novice bloggers to choose the most clickable domain name.
Pros Of Lean Domain Search
Extensive filtering options
Thousands of recommended names
Extremely speedy loading of ideas
Option to purchase the domain on Bluehost or WordPress.com
Cons Of Lean Domain Search
No TLD or monthly hosting plan provider screening
This domain name generator generates a lengthy list of potential names, which might be a little tiresome.
2. Shopify Business Name Generator
Shopify's Business Name Generator provides accessible domain name suggestions, despite the tool's name implying that it is just for creating business names.
Start by selecting a term you want your domain to include, and you will get several options. Although the site urges you to start a Shopify store using the recommended domain name, you may buy the web address elsewhere. Suggestions use the.com suffix.
This tool is a bit out of the ordinary, as it is the company name generator for domains that may be used in conjunction with your Shopify eCommerce shop (one of the best eCommerce website builders on the market today).
Although it focuses on producing company names, its expertise makes it more appealing to the small business community.
However, remember that this domain name generator enables you to register your blog with Shopify and is not a domain name search engine like the others on our list. Therefore, to purchase a domain name, you must contact Shopify, which you may do after deciding on a name.
Pros Of Shopify's Business Name Generator
A one-stop-shop for established eCommerce businesses seeking to register a domain name
Clean, easily navigable UI
Free to use
Cons Of Shopify's Business Name Generator
You must create a Shopify account to acquire a domain name
The service is designed especially for company owners (not necessarily bloggers)
Their name generator does not permit purchases from third-party hosting providers
There are no filtering options available
3. HostPapa
HostPapa is well known for its web hosting services, but it also assists consumers with domain name registration and transfer. It doesn't have a domain name generator per se. Still, suppose you search for the desired domain name or phrase using their domain search. In that case, HostPapa will let you know whether it's available and provide you with hundreds of alternatives (primary, country-specific, premium) and extensions to pick from.
4. Bust A Name
Bust a Name provides a variety of filtering options to assist you in locating a domain name that suits your precise requirements. Choose choices such as "starts with" or "ends with" your keyword once you have filtered for keywords. Then, apply a filter based on how natural you want the domains to seem and choose your character limit.
Additionally, you may opt to see seized domains and filter by extension, such as.com,.net, and.org. Additionally, you will get keyword ideas at the bottom of the page. If you don't have a keyword in mind, you may use the "Make a Random Domain" option to generate suggestions or grab a domain that is still available.
You may store a name for later use or buy it via links to domain registrars such as GoDaddy and Namecheap. If the name you have in mind is available, you may also do a domain search on the site.
The user design of Bust A Name is relatively intuitive but seems a little old. It enables you to create a blog name by inputting words and phrases. It also lets you shorten or lengthen your domain name by several characters. It also enables you to buy the domain name via an integrated link in the search results.
Other alternatives to make the domain name seem more natural and random domain name generators. There are other options to change the language of domain names for nations other than the United States and the United Kingdom.
Pros Of Bust A Name
A straightforward interface that facilitates the search for a succinct domain name
Options to restrict name length and to purchase domain names from various hosting sites
Options to start or finish a domain name with a specific phrase
No cost to use
Cons Of Bust A Name
A rather cluttered UI and old appearance
There are no options to filter by popularity or by a web host
5. Nameboy
Nameboy assists you in discovering accessible domain names based on the keywords you choose. Enter up to two keywords, and Nameboy will immediately provide a list of domain name suggestions.
Their charts make it simple to assess which extensions have been claimed and are still available. For instance, even if websitesetup.com is taken, websitesetup.net is still available for purchase.
Additionally, you may see which domain names are available for resale and accept hyphenated keyword recommendations or rhymes. This tool is helpful if you already know the keywords you want to use but seek advice on other variants.
Name kid operates similarly to most of the best domain name generators available today. It produces available domain names based on the phrases and keywords you enter into the search window. However, this domain name generator is far less robust than others.
It lacks filtering and numerous category recommendation lists, among other streamlined characteristics. However, it provides advice on what to do after selecting the domain name. These kinds of lessons might be helpful for beginners in the blogging world.
Pros Of Nameboy
Option to verify domain availability via Bluehost
Completely free to use
They also provide advice on how to build a blog and other blogging fundamentals.
Cons Of Nameboy
No filters for TLD extensions or hosting firms
No multiple category listings
Doesn't display nearly as many accessible domains as other domain generators
6. NameStall
NameStall provides a range of tools to facilitate domain searches. Start with their domain name generating tool, which will allow you to search by keyword and use other criteria, such as:
Parts of speech
Popular key phrases
Basic English terms
Industry classifications
You may also decide whether your keyword will appear at the front or end of the domain name and if you want a hyphen in the web address. Choose the extensions you want to filter by. You will get a list of both registered and unregistered alternatives.
Click the "register" link next to your preferred option to choose it. NameStall also offers a comparable domain name recommendation engine, a primary domain search tool, a list of brandable domain names, and a search tool for high-paying keywords.
Are You Tired Of Scams?
Name Stall is a primary domain name generator that has changed little over time. It creates hundreds of results based on the keywords and phrases entered. It features domain filters, as well as filters for prominent word groupings.
The most pleasing feature of this domain name generator is that it provides various hosting sites from which to buy the domain. However, it does not provide any filters for hosting websites. Additionally, the interface is rather busy, and the design is pretty old. However, it provides excellent domain name suggestions and many pages of search results.
Pros Of Namestall
Their enormous number of search results makes buying domains simple.
Filters for keyword groupings and TLD extensions
Cons Of Namestall
Cluttered UI reminiscent of the first days of blogging
Absence of hosting site, popularity, and additional language filters
7. Networking Solutions
Network Solutions is a domain name supplier that also assists you in discovering available domain names that are relevant to the term you enter. It first provides several possible TLDs for your search query, but as you scroll down, it also proposes available names linked to your query.
Network Solutions shows the results with endless scrolling; you may continue to scroll until you discover something that meets your needs; the longer you scroll, the more diversified the shown possibilities get. If you don't know where to begin, choosing a domain name may be an excellent technique since it will continuously offer numerous alternatives.
8. Domain Puzzler
Domain Puzzler is a straightforward tool with several settings. Start with the "simple" version, enter your ideal keywords, choose your desired domain extensions, and search for inspiration.
The exciting thing about this domain name generator is that, unlike the other tools on this list, it allows you to enter many keywords instead of just one or two, combining your keywords into various permutations. Add results to your list of favourites, or conduct a more refined search. Additionally, you can use the tool to compare the page rank of various domain names.
Domain Puzzler offers an extensive selection of domain extension options. It also contains a page rank filter, which compares the popularity of other blog domains. Other features of this domain name generator include an Advanced option for pairing names with various phrases and a Magic function that matches names with famous blog niche-related terms.
Pros Of Domain Puzzler
Filters for domain extensions and popularity (page rank)
Extensive range of domain extensions
Search results enable simple domain purchases
It has a clean UI and is free to use.
Cons Of Domain Puzzler
No further language filters or hosting site options
No filters for keywords at the beginning, middle, or end of the domain name
No filters for specific word groupings
9. Dot-O-Motor
Doto-o-motor is another domain name generator that generates domain name possibilities by mixing various words and suffixes. You may choose desired names and determine their availability. You may also get a mobile app from Dot-o-mator.
10. DomainsBot
DomainsBot is a tool for both domain recommendation and domain search. You will see possible ideas based on the term you enter and related or mixed keywords.
Otherwise, search for the desired domain name. If it is accessible, you may register it by following this process. You will also receive domain name recommendations. Add your synonyms, prefixes, and suffixes, or filter by file extension and language.
DomainsBot is one of the few premium domain name generators that I would suggest. Its claim to fame is that it complies with GDPR. However, as GDPR compliance is already required of the vast majority of European enterprises, this does not distinguish it from the others.
After a free one-month trial, you must pay a monthly charge to continue using the service. This domain name generator is available in three packages: Tiny, Small, and Enterprise. The maximum monthly cost for these bundles is $99.95. However, they do give special clientele bulk discounts.
Pros Of Domainsbot
All-in-one solution for high-volume domain name production and purchasing
The dashboard includes a conversion monitoring tool
Up to 20,000 domain name searches per month are permitted
Ideal for enterprises with a strong demand for domain acquisition
Cons Of Domainsbot
It is a paid product with very high costs for relatively basic features that are offered elsewhere for free.
11. Panabee
Panabee is a company name generator, domain name generator, and domain name search tool. Start with two keywords and search for suggested domain names. If the desired domain name is already taken, you may visit GoDaddy to check alternative available domain extensions.
If you don't like what you see, Panabee will provide searchable alternatives. In addition to displaying available domain names, Panabee also displays if your preferred domain name has already been registered as a social media username.
Panabee is a very conventional blog domain name generator with an aesthetically attractive interface. You may enter as many search phrases as you like into the search field, and it will spit out available domain names.
It will also provide blog names for further ideas. It displays the prices for the available domain names and sends you to GoDaddy to purchase them. There are other tools to assist you rank domain names by TLD extensions and a translation tab for non-English domains in a menu on the side.
Pros Of Panabee
Recommends social media handles based on the domain names you're considering
You will really get hundreds of domain name suggestions
Filters by top-level domain
Cons Of Panabee
There is no popularity filter
No censorship by hosting providers
12. Name Station
Start using Name Station by signing up for a free account using your email address or Facebook account. Using this tool, you'll have access to:
Keyword recommendations
Domain name generators
Instant availability checker
Public name competitions
Filter by extension, name length, and other criteria. If you lack keyword ideas, try browsing your industry for inspiration. The site has been featured on TechCrunch, Mashable, SEOMoz, and others, so it's definitely worth a look.
13. Instant Domain Search
Instant Domain Search is a useful tool if you have a certain domain name in mind. Start by entering your concept, and this tool will inform you whether or not it is available. If so, they will provide alternatives that are presently accessible.
Additionally, they will inform you of which items are up for auction. You may purchase using links on the site that lead you directly to GoDaddy to finish the transaction. If the name is already taken, you may either follow links to discover the site's owner or employ an agent to assist you make a bid for the domain.
14. I Want My Name
Similar to Instant Domain Search, I Want My Name is most useful if you already have a name in mind. Enter the desired address, and I Want My Name will inform you whether it is available. If not, they will provide alternate solutions along with their costs. Additionally, you may filter by hiding unavailable domains.
15. Webhosting Geeks
Webhosting Geeks is a name generator that helps you pick an original name for your company. You may add several keywords and filters to the search box to get more precise results. For instance, you have the option of placing your company name at the beginning, the middle, or the end of the domain. Additionally, you may restrict domain length (5-30 letters). You may search among available.com,.net,.org,.us,.ca,.au, and.co.uk domain names with Webhosting Geeks.
Conclusion
I trust you enjoyed this article about the Best Domain Name Generators. Would you please stay tuned for more articles to come? Take care!
JeannetteZ
Want to Learn How to Build Your Own Home-Based Online Business & Start Making Money Online From Your Comfortable Couch?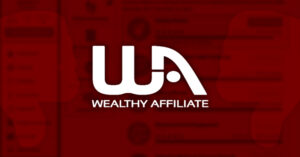 Your Opinion Is Important To Me
Thoughts? Ideas? Questions? I would love to hear from you. Please leave me your questions, experiences, remarks, and suggestions about the Best Domain Name Generators in the comments below. You can also contact me by email at Jeannette@WorkFromAnywhereInTheWorld.com.
Disclosure
This post may contain affiliate links. I earn from qualifying purchases as an Amazon Associate and other affiliate programs. Read my full affiliate disclosure.
You may also enjoy the following articles:
Wealthy Affiliate Review – Scam or Legit? The Truth Exposed
Best Beginner-Friendly Ways To Find Freelance Jobs
Best YouTube Alternatives For Content Creators