Mobile Websites vs Desktop Websites
Mobile Websites vs Desktop Websites
Businesses are becoming more and more aware that they need to have a mobile strategy. The number of internet users who exclusively use their mobile devices has surpassed those who only use their PCs, and app use has surpassed desktop usage.
Companies are reevaluating their mobile strategy despite this development. But the greatest issue companies can run into is deciding whether a mobile app or a mobile website is the best course of action.
Defining Mobile vs Desktop
Many people assert that all you need is a website that looks well on mobile devices instead of a mobile app. Others claim that cell phones provide advantages that websites cannot.
However, there are several factors to take into account while doing some research beforehand. It might be challenging to decide where to concentrate your efforts on various mobile media. We'll lay down the benefits and drawbacks of each option so you can match a mobile strategy with your company's objectives.
The idea that mobile websites are just smaller copies of traditional or "desktop" websites is perhaps the most widespread misperception. (The online site is the one you're accustomed to seeing on your laptop or home computer, where you're navigating a more detailed page with a large visual display and a mouse.)
Now take out your smartphone and visit any other website, including maybe your own. You are just viewing your smartphone over a desktop website if you see a tiny, unreadable replica of your usual website or if you must use your fingers to enlarge what you see on the screen. This website is not a mobile one.
A Mobile Website: What Is It?
A mobile website is specially created and scaled to perform nicely on smaller smartphone displays, as opposed to the small text, clumsy graphics, and navigation experience you get on your smartphone with a desktop website.
A mobile website eliminates clunky and low visibility since smartphone consumers are interested in crucial decision-making facts while using their phones to learn about your business or company.
It gets to the point by employing smaller, easier-to-read images and bigger, easier-to-read typography. Some characteristics that set mobile website designs apart from desktop websites are as follows:
Buttons for quick navigation with legible text.
A click-to-call feature for your phone number (so consumers can easily dial the number with their thumb without having to press all the numbers in).
Users may simply and quickly locate your store using GPS/direction applications, even without writing anything in.
Contact information can be entered with a single click so that clients may easily add your contact information to their contacts.
The loading of all other menus, pictures, coupons, etc. It is rapid and simple over cellular networks.
Why Is It Important For Your Business To Have A Mobile-Friendly Website?
The tolerance threshold of mobile app users is steadily declining, although it never took more than a few seconds to start underway. A website that isn't mobile-optimized will be quickly abandoned by most smartphone and mobile device users in favour of one. Even if they are currently a customer and like your stuff, it is true!
Does that imply that if your website is not mobile, you will miss out on how many potential consumers and earnings to the competition? More individuals are using their mobile devices to browse the web for information on products and services. Businesses cannot ignore the digital revolution any longer.
Responsive Web Design Is Like Baking A Cake And Eating It Too
Of course, laptops, desktops, and the need for effective mobile web design won't disappear any time soon, and given all the attention they've received, they probably never will. However, IOS is the most popular browsing platform, so your business website must be prepared.
Websites That Are Both Mobile And Desktop Responsive
This implies that we design websites that adjust to the device used to access them. Customers that access your website from a desktop computer will see the fantastic, feature-rich website that so many are used to.
A mobile-optimized website that is simple to use, loads fast over cellular networks, and provides them with the crucial information they need to purchase what you're offering straight away will be visible to them if they browse from their smartphone on their little screen.
Learn More About Desktop Websites vs Mobile Websites
We can confidently state that access to the world's on-demand information is and will continue to be a part of our lives for the foreseeable future, thanks to computers, cellphones, and an increasing galaxy of other linked displays and gadgets.
A fresh beginning is coming to an end, and enterprises must adapt. The new standard is for people to demand connection on their computer, no matter where they are. Businesses need to catch up and start valuing their associated consumers.
Developing websites for mobile and desktop usage is becoming increasingly important as mobile web surfing grows in popularity. This might be anything from changing your everyday website. As a result, responsive layouts, whole new websites, and even CSS media queries all appear good to mobile users on Android and iOS devices.
Let's Move Onto Another Of The Most Noticeable Differences: The size of mobile browser displays is often less than that of desktop counterparts. "Smaller" Here Has Two Meanings:
Physically smaller: A laptop's diagonal is normally between 9 and 12 inches, whereas a phone's is typically between 3 and 5 inches. However, some bigger phones may be as large as 6. This is larger than a typical laptop screen size of 13 to 17 inches and a 20 to 30-inch desktop screen size.
Today's portable displays often have fewer pixels than desktop screens while having more pixels overall. The smallest MacBook display is 2304 x 1440, whereas an iPhone 6s retina display has a resolution of 1334 x 750 pixels.
A Quick Guide To Comparing Mobile And Desktop Websites
Users can view significantly less information at once on a smaller monitor. Most contemporary mobile browsers make up for this by enabling the user to easily zoom in and out and change the font sizes to make the content easier to read. However, the user often has to zoom in if you want the content on your website to be optimized.
Additionally, a smaller display forces more of your page's information "behind the fold," necessitating frequent scrolling on the part of viewers.
Therefore, for your website to function properly on a mobile device, you must: place important information towards the top of the page; select a typeface that is simple to read; and limit the content you provide to the visitor.
The website layout must also be accessible and appealing, even in a tiny browser window. This often indicates a page layout simpler than what you would see on a typical website.
Are You Tired Of Scams?
Mobile Websites Use Slower Processors Than Desktop Websites
The computing power of mobile devices is catching up to desktop computers, but the gap is still wide. This is due to various factors, including price and battery life. Because of this, sites that need a lot of JavaScript may display slowly on mobile browsers.
Think about creating a web layout with fewer HTML and CSS for mobile browsers. You may wish to modify or lessen your JavaScript if your site extensively uses it to provide features like slideshows, interactive forms, and similar things so that it functions properly on mobile browsers.
Mobile Websites Use Less Bandwidth Than Desktop Websites
While 4G mobile device download speeds range from 5 to 12 Mbps on average, broadband internet users often experience download rates of over 50 Mbps.
This is even though cellular network speeds are constantly increasing. However, most cell contracts actively limit how much data may be downloaded each month. Users won't return if they see that your site uses up a significant portion of their download quota.
It's also a good idea to make your website as bandwidth-efficient as possible since every second your visitors wait for your pages to load will make them angrier. You might consider creating a sensitive, mobile-friendly website with smaller pictures and lower bit-rate video if your website has enormous graphics or embedded movies that use a lot of data (or no video). Even if you provide downloading PDFs or other materials to visitors, ensure the content isn't too large to be downloaded quickly to a mobile device.
Touch Input On Mobile Websites vs Desktop Websites
Many mobile applications include important features that are dependent on touch. Most smartphone users use their devices with their fingers rather than a mouse (some desktops do likewise). This has a variety of effects on mobile app developers, including:
There is no mouse cursor. Hence the idea of "hovering" over a page element does not exist.
Navigation menus and other controls that rely on the JavaScript mouse-over/mouse-out or CSS pseudo-class hover events won't function effectively on touch applications.
Several mobile browsers use various techniques to compensate for this, such as triggering a hover event when a user touches a feature and a click event when they press it again. However, it's recommended to avoid depending on hover events to make your mobile site work.
It is simple to click with a mouse over a text connection that is 12 pixels high. It's a different scenario when you tap with large "sausage" fingers on the same link! Users may compensate for this by zooming in, but it is still uncomfortable.
One of the strongest justifications for developing a separate website for mobile visitors is that you can swap out difficult-to-use text links with lovely, sizable, touch-friendly buttons and other controls.
The user usually has to utilize one or more fingers to do motions like swiping, pinching, and other common ones on current touch screens.
You may utilize gestures to improve the experience for your mobile users. You might, for instance, allow viewers to swipe left or right through photographs in a gallery.
Adding gesture support to your mobile sites is simple thanks to the many JavaScript frameworks that can provide events for various touch gestures, such as jQuery Mobile.
Difficult Keyboards
You're likely to touch a full tiny plastic keyboard or choose a little on-screen keyboard if you use a full-size add-on keyboard for your mobile device. Although these keyboards are far better, typing on them is still not a very enjoyable experience. It indicates that smartphone users dislike typing lengthy texts. Allowing the usage of shorter URLs is one way to simplify their life on your mobile website.
Text fields and search fields both use the autocomplete feature.
It offers a quick way to view popular sites or things rather than search.
Fill out online forms with as much information as feasible.
Limit Your Multitasking, Please!
Multitasking is now starting to take hold on mobile devices in the sense of running more than one software simultaneously. However, even those that don't have the capability or adaptability of a multitasking desktop. Many computers still can't multitask.
This lack of multitasking capability will impact how you develop your mobile websites. To avoid visitors having to copy and paste the URL of your page into another window or device to share it, think about including Twitter and Facebook sharing buttons on every page of your website.
Most Of Your Audience Doesn't Use A Browser To Access The Website
Users virtually usually use a desktop browser to browse the internet. However, just 14% of mobile internet time is spent using web browsers; 86% is spent using gadgets. The design of your mobile site may suffer from several subtle effects as a result of this fact:
Additionally, there is no URL bar, meaning people cannot learn more about your page's content by looking at its URL, copying and pasting it, or putting in a new URL.
Screen real estate reduction Even though web pages presented in apps are typically crammed into even smaller places owing to the page's device toolbars, buttons, and other widgets, mobile browser views on websites are already minimal at best.
Limited functionality – Usually, browser capabilities like bookmarking, accessing links in new windows, or printing is not available while browsing websites inside applications.
By including sharing buttons on your sites, you may make it simpler for visitors to share your content when using another app. Don't let visitors depend on your page's URLs' intended meaning, either.
Comparison Of Mobile And Desktop Websites For Portrait Screens
On the other hand, mobile devices often have users with screens in portrait orientation rather than the more common landscape configuration for desktop displays. This mobile website trend lends itself nicely to a vertical arrangement, leading to design choices like:
Fewer info columns (Ideal for a single column)
No components are too broad: Large multi-column tables, extra-wide photos, slideshows, Flash animations, and iframes are examples of this.
Navigation in the reverse of the usual direction
Different People Use Mobile Devices
One of the most significant differences between a web experience on a desktop and a smartphone is this one. People frequently use their mobile devices differently from their computers for various activities.
These variances impact site kinds that function effectively on mobile devices. For instance, desktop computers will often increase the popularity of websites and online applications that assist users in creating content. In contrast, mobile consumers flock to websites that make it simple to consume material or access a particular piece of information while on the go.
Comparing A Mobile Website's Lack Of Flash Support To A Desktop Website
With over 90% of users having the Flash player activated, Flash is almost unavoidable online. With the mobile network, it's a different situation. iOS applications cannot be executed in Flash. Flash may be used on Android smartphones running version 2.2 or later. However, many users opt to disable it due to speed and stability issues.
Overall, less than half of all mobile devices on the planet can run Flash; even if they do, using Flash on a smartphone is often not a pleasant experience.
What Are The Benefits And Drawbacks Of Mobile Users Using Apps vs Websites?
Whether you are the CEO or the owner of a business, you have been considering how to draw in this market and what mobile strategy to use, such as whether to develop a mobile website or an app. There is no clear-cut answer since your chosen option will rely on several things, including your company goals, resources, and any necessary online sites.
Several of our products have been developed as either native apps or mobile websites (or both). We would like to offer our expertise in this area and highlight the benefits of the mobile versions of the website and app and the disadvantages of each strategy to assist you in making the right decision for your business.
Advantages
A website improves the mobile user experience on a variety of mobile devices. A unique version of a mobile application must be created for every kind of operating system and device. Users who use various devices can value the advantages of accessibility that sensitive websites provide. Additionally, they provide easy connections with other mobile applications like text messaging and QR codes.
Accessing a larger audience is becoming easier than it would be with a smartphone app, thanks to responsive web design's multi-device compatibility across many platforms. In the "app vs. website" argument, the website is winning in terms of the prospective audience.
Website upgrades also cost less money. You just need to hold one instance of them. Responsive/mobile websites allow you to change content or design by altering it once and doing it fast and flexibly, in contrast to mobile applications that need the installation of each update. Following installation, updates are immediately active across all sorts of devices.
Disadvantages
Mobile-only websites are more comprehensive, usable, and use fewer resources than mobile phones. It does, however, have its limitations.
Unlike an application, a responsive or mobile-only website cannot fully use the smartphone's capabilities. Given the recent development of APIs and frameworks meant to assist overcome these issues, several mobile device functions, such as cameras, GPS, phone calls, and others, are not ideally adapted for responsive/mobile webpages.
The size of a computer's screen is another drawback of user advantages. Of course, portability is the primary factor contributing to customers' preference for smaller devices when travelling. However, mobile applications are far less material than laptops or computer monitors.
Mobile websites and responsive design don't fully access all of the desktop material. Even if flexible web design adapts dynamically to the screen size, consumers may not find it pleasant to browse the site on a mobile device. The material on the mobile website just gets shrunk and rearranged, which is also accurate.
Websites That Are Both Mobile And Desktop Responsive
Implementing the same interface for all platforms can undermine your UX strategy since mobile and desktop experiences differ. This largely has to do with the limitation of one window.
The single-window constraint states that a user should not be required to leave their current page to access all of the material they are seeking; yet, with mobile sites, it is sometimes not practical to accommodate everything on one page.
Cache pages will still run offline with limited functionality, even the lightest and most thorough construction of your mobile website. In contrast to a mobile device, which may operate locally, a mobile website requires a strong internet connection to function properly.
Conclusion
Therefore, mobile devices won't be well-liked by a Flash website. Fortunately, it is now possible to provide desktop and smartphone users with a Flash-like experience without needing Flash.
You can design vectors, animations, games, interactive components, and embedded films that work well on all mobile devices, whether or not they support Flash, thanks to modern web standards like HTML5, CSS3, and SVG.
Any website accessed on mobile must be designed with these distinctions in mind. You can provide these consumers with a fantastic experience by including desktop and mobile into your website plan.
I trust you enjoyed this article about Mobile Websites vs Desktop Websites. Would you please stay tuned for more articles to come?
Take care!
JeannetteZ
Want to Learn How to Build Your Own Home-Based Online Business & Start Making Money Online From Your Comfortable Couch?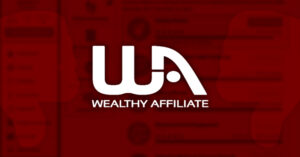 Your Opinion Is Important To Me
Thoughts? Ideas? Questions? I would love to hear from you. Please leave me your questions, experiences, remarks, and suggestions about Mobile Websites vs Desktop Websites in the comments below. You can also contact me by email at Jeannette@WorkFromAnywhereInTheWorld.com.
Disclosure
This post may contain affiliate links. I earn from qualifying purchases as an Amazon Associate and other affiliate programs. Read my full affiliate disclosure.
You may also enjoy the following articles:
Wealthy Affiliate Review – Scam or Legit? The Truth Exposed
Install WordPress On HostGator – Tutorial
Best Email Marketing Tools For Beginners