Copyright Law For Blogs
In India and worldwide, the IT industry has sprung into new developments as a result of globalization, creating jobs for individuals from a variety of backgrounds. With such rapid expansion, bloggers all over the globe have a huge audience for their work and are recognized on a global scale for their creativity and originality.
Today, blogs of all kinds, including those on cuisine, travel, lifestyle, philosophy, ideas, science, counselling, and other topics, are common in society and can be found on various social networking sites.
These blogs are self-made creative works that each blog produces after much labour and investigation. Their ability to create a fresh vision or provide insight on already made work results from their innate skill. Therefore, each such piece of knowledge must be recognized by the law and granted the creator's exclusive rights.
Scope
When blogs need to be safeguarded, copyright laws are an issue. These websites are protected by intellectual property (IP). It grants identification of the author upon it and protects blog posts and contents in eBooks, music, movies, software, podcasts, and other media.
The copyright laws are designed to safeguard all original works of an author, including literary, dramatic, pantomime, and choreographic creations, visual arts such as paintings and sculptures, audiovisual and sound recordings, derivative works, compilations, and architectural creations.
The sole restriction is that ideas are not included in its purview. Therefore for creative work to be protected by copyright, it must be in its finished form. There is no way to copyright middlemen. Additionally, although ideas themselves cannot be protected by copyright, how those ideas are expressed may.
Signing Up For Copyright
When bloggers click the "publish" button after producing a piece of content online in its final form, copyright protection is immediately granted to them. A little circular C sign, or (), is not even necessary in some situations to indicate ownership. Otherwise, manual registration is also an option, although it might be time-consuming.
Even while bloggers immediately have this registration option whenever they publish their hard work online, it doesn't seem sufficient to establish ownership in cases of infringements. In summary, the work created must be properly registered to enjoy full protection, i.e., the right to sue anybody for copyright infringement.
Additionally, if the blogger chooses, he may copyright the whole of his blog, provided that he can safeguard the information in the articles published before the registration date. Additional registrations are needed for the posts posted beyond the registration periods.
To eliminate these inconsistencies, one may regularly submit registrations for a full blog, such as monthly or annually. On the other hand, one may register the most significant posts and material immediately after creation.
In addition to this, many websites have policies that provide the website itself copyright over the information that is published there. In such circumstances, the authors of these blogs or articles are given credit for their hard work.
Furthermore, the applicant must carry out the following procedures to manually register copyright in India:
The Copyright Office must receive an application either in person or by mail. There is also an e-filing option available. However, to apply online, the proper paperwork must be presented according to the work's type. You may find the corresponding checklist on the Government of India's Copyright Office website.
The application requires payment of the required fees. The application may be submitted by the applicant directly or by the person who has been given Power of Attorney.
The individual whose application is submitted successfully receives a Dairy Number.
Following this, there will be a request for objections, for which a 30-day wait is required, and applications are placed on hold. If objections are voiced within that time, notification is given to both parties, and they are given a chance to be heard by the Registrar, who will then make the decision.
Once the situation is resolved, the examiner will review it and, if there are still any differences, submit the case to the Registrar for further hearing. If there are no errors, the Deputy Registrar will authorize the registration and provide the applicant excerpts from the Register, signalling the successful registration of the Copyright.
Fair Use Of The Information
In the broadest sense, fair use refers to using someone else's material while creating one's own content to critique, comment on, report on, learn about, study, etc., a copyrighted work. In general, it functions as a kind of protection against copyright violations. The following four criteria must be met, however, for such "fair use" of content:-
The purpose for utilizing the material – Content must be utilized for commercial or charitable purposes and must contribute something new to the original intellectual property.
The kind of content—Using copyrighted material often might infringe on the creator's rights.
The number or amount of content utilized — More than modest amounts, using a lot of someone else's material inside one's own might affect fair use.
The original work's value should not be altered when incorporating older material. If employing older content does not contribute anything new to the original work, it is considered to have violated fair use guidelines. The previously obtained work may not be utilized as a concrete replacement for the original work but simply to enhance it.
It's also critical to note that our material, which third parties may use to critique, comment on, or report on, is subject to the "fair use of content" and its guiding principles.
Copyrighting Work Done Under A Pseudonym
Original works created under a pseudonym may be protected, but the copyright's duration is far shorter than it would be if the creator had used their own name. According to Section 54(b) of the Copyright Act of 1954, pseudonymous bloggers must maintain the default position until the author's genuine identity is revealed or the identity is presumptively established to the Copyright Board's satisfaction.
When such anonymous personas want to register their material, the 2013 Copyright Rules' Form XIV contains the structure for the application. An application must include information such as a "Statement of Particulars" with distinct columns for the names of the author, copyright owner, and publisher.
In the case of anonymous bloggers, the true identity of the work's author is listed as the copyright owner instead of the pseudonym often used in connection with the work. It's vital to remember that the publisher of the work receives copyright protection when the original creator's name is not listed in such declarations.
In addition to the advantages of obtaining copyright under an alias, there are certain restrictions. According to Section 23 of the Copyright Act of 1957, when an anonymous or pseudonymous work is published, and the author's true identity is unknown, the copyright lasts for 60 years, starting from the year the work is published.
However, if the author's true identity is made public during this time, the copyright in such a situation lasts for 60 years, beginning the year following the author's death. This clause states, among other things, that an author's identity is authentic if it has been revealed when any act of revealing has been done openly by both the author and the publisher or when disclosure is done in a manner that satisfies the Appellate Board.
IP Protection Without Registration
Along with protecting blogs, IPs may also be secured. There are several approaches.
First, protection may be achieved by adding the copyright sign () together with the name and date of the site's developer on every page.
Second, setting up a specific page with information on the rules and guidelines for reposting material might be useful.
Thirdly, obtaining a Creative Commons license would make it easier to control, work with, and express one's creativity with the information while staying within the bounds of copyright laws.
Fourthly, set up your RSS feed to just display post summaries.
Using Google alerts, searches, or plagiarism detection tools is also crucial.
adding watermarks with the creator's name and website to graphic assets
One may publish a DMCA takedown request if it is found that the blogs are using stolen IP addresses.
DMCA Security
The Digital Millennium Copyright Act (DMCA) safeguards artistic creations online to control rights in digital works. It includes all kinds of creative works, including written pieces, films, and pictures. It attempts to safeguard both internet service providers and copyright owners.
The bloggers' websites have a protection label (a symbol) indicating the material has an ownership statement certificate. It is also useful for determining if a website is allowed, verified, or neither. Additionally, obtaining DMCA protection badges guarantees readers that copyright violations will be severely dealt with.
There are certain guidelines for using the DMCA.com Badge, which should only be connected to the Website Protection Certificate. If the Protection Badge is being utilized for unauthorized reasons or is not related to a website's protection status, or if the Protection Badge is present on a website that hosts stolen material, these instances need to be reported immediately.
A DMCA Takedown Notice: What Is It?
The "DMCA takedown notice" notifies all of the websites hosting stolen material so that it may be removed from those platforms lawfully. The primary goal of the DMCA is to combat plagiarism.
How Can You Remove Copied Content?
A simple solution for any blogger whose blog has been hijacked is Google DMCA. Otherwise, the blog's original author must lodge a DMCA complaint against those specific websites if the stolen material is posted on certain websites or relevant platforms.
When the original blogger complains about the duplicated or plagiarized material on the Blogger platform, Google removes it quickly. All material uploaded to the Google platform is accessible without any restrictions.
But the blogger must request that the URL be deleted from Google Search if a plagiarism complaint has to be made for another platform, such as WordPress.
The Blogger/BlogSpot platform's duplicated blogs may be removed using these takedown notifications. Here is how to approach the situation. Doing so may permanently remove the duplicated information from Google searches.
Go to the "Google DMCA legal" website by clicking.
Go ahead and log in using your Gmail account.
Click "Submit a Legal Request" on the "Legal Removal Request" page that you see there. then choose "Tool."
Click on any of the given choices after reporting the file there.
Go to the "Blogger/Blogspot" button in addition. Click "I have a legal concern that is not stated above" and "I have identified stuff that may infringe my copyright" after scrolling down to the "what can we assist you with" section.
Select "Yes, I am the copyright owner or I am authorized to act on the copyright owner's behalf" under the "Are you the copyright owner or permitted to act on his/her behalf?" option.
The blogger will get further instructions if they choose "other" under "What is the allegedly infringing work in question?"
The final step is to visit the link and read the instructions before completing the DMCA complaint form.
Complete and send the form. Within two days, the blog and Google search engine will erase the copied links from you.
One may also improve the traffic to original material in this manner.
Addressing A DMCA Takedown Complaint
Rarely will bloggers get "takedown DMCA requests" requesting the removal of their original, self-generated material? There are instances when someone gets a complaint with all the impacted URLs being the blogger's own creations. They can file a DMCA counter-notification form using this method.
It is crucial to remember that if you have utilized any other non-owned material, including JavaScript, photos, text, or videos, you cannot exhaust this remedy. By doing so, one risks having their own blog deleted as well. In this situation, reinstall the content by following the instructions below.
Click the "Here" link after logging into your blogger account to see a message that the material has been removed.
Look for the "Removing Content From Google" page there.
Select the Blogger/BlogSpot checkbox.
Afterward, click the radio button that says, "I would like to submit a counter-notice to restore material that was deleted due to a purported copyright infringement."
Read the instructions, then press the "yes" button if you agree.
On the "This Form" link, click.
The DMCA counter-notification form is located on a different website. Complete the Complainant Information form.
Now fill out the Clarification information on the substance of that article and input all the links whose material is entirely protected by your copyright in the Material In Question area.
Choose the date. After reading the instructions, click the Set Submit Button after agreeing to all the terms and conditions.
Are You Tired Of Scams?
Civil Penalties For Copyright Violations
In certain circumstances, publishers have copyright rights in addition to original content authors. These rights include the ability to publish, perform, and produce the work in a tangible form, as well as to duplicate, distribute, and exhibit it commercially and to seek redress for improper use of a copyrighted work.
The following are these treatments:
1. Interlocutory Orders Of Court
These court orders are intended to halt work from being completed or progressing while the court considers the matter.
2. Financial Solutions
The Copyright Act of 1957 offers monetary remedies under sections 55 and 58. According to this, the owner may demand restitution for the violated rights. Additionally, the accounting of gains from illegal activity is possible. Finally, conversion damages are calculated based on the item's worth.
3. Mareva's Order
The Mareva injunction is used when the defendant seeks to stall the case or makes any form of an impediment in the implementation of the ruling that has been reached. The Civil Procedure Code, 1908's Order in XXXVIII, Rule 5 allows the court the authority to place part or all of the defendant's property at its disposal.
4. Pharmacal Order In Norwich
The Norwich Pharmacal order is passed when data extraction from a third party is necessary.
Criminal Punishments For Copyright Violations
In Sections 63–70 of the Copyright Act of 1957, the following remedies for infringement are listed:
Six months to three years in jail
No less than 50,000 and no more than 2,000,000
The legal idea of copyright states that all works, including music, art, literature, and photographs, belong to the persons who created them.
Any creative work you produce and save in a permanent format is your own intellectual property, according to copyright law. This implies that it is illegal for anybody to steal your work and claim it as their own. They are also unable to profit from the goods you produce.
You need authorization from the owner of the copyright before using, copying, or altering a work that is protected by it. This authorization is known as a license.
Although it is everyone's right to demand that others respect their copyright and get permission before using their creations, some individuals and organizations want to license their material under a more open license. They do this by putting their work in the Public Domain or granting it a Creative Commons license.
Using Works In The Public Domain
The usage of works in the public domain is unrestricted. Therefore, you can use them any way you see fit, except for claiming authorship. Unfortunately, determining whether or not something is in the public domain is not always simple.
For the most part, the simplest approach to locate Public Domain material is to search for it. There may be certain instances when you know for sure that a work is Public Domain—for example if you find a picture or text that you know was published before 1923.
Using Material From Creative Commons
Although using Creative Commons material won't cost you any money, you must follow some regulations to utilize it. One or more of the following licenses may be applied to the material by creators who choose to make it Creative Commons:
You must give the author credit to use, copy, or distribute the information.
Non-commercial: The material cannot be used to generate revenue.
No Derivative Works: The material cannot be altered.
Share Alike: You may alter the material, but you must permit others to use your updated work under the same terms as the original. In other words, even if you significantly alter a Share Alike work, you cannot claim ownership of it.
How To Identify Creative Commons Material
Look for the Creative Commons mark and symbols that specify precisely which licenses apply to it to determine whether a piece of work is Creative Commons. The three licenses for the image are Attribution, Non-Commercial, and No Derivative Works, as shown in the sample below, for instance, by the symbols. This implies that as long as you give the photographer credit, don't sell the image for profit, and don't alter it, you are free to use the image.
Using Protected Content
As you already know, to utilize copyrighted content, you often need to license it, which is frequently expensive. Fair Use regulations stand as an exception to this. Only specific uses of copyrighted material are permitted without a license under fair use. These consist of:
Commentary
Criticism
Reporting
Teaching
For instance, you cannot just utilize a copyrighted image that you find attractive on your site. However, if you used that image in a blog post that discussed and evaluated another photographer's work, it most likely would be regarded as Fair Use.
Conclusion
When it comes to bloggers, blog security is the most important factor. Even copyright attorneys sometimes struggle with understanding and debating the intricacies of copyright law.
In such a situation, it becomes crucial—possibly even suggestive—that the required preparations be made in advance for identification and ownership of the material. It is strongly advised that anybody with any issue or dispute about copyright laws seek legal counsel.
I trust you enjoyed this article about the Copyright Law For Blogs. Would you please stay tuned for more articles to come?
Take care!
JeannetteZ
Want to Learn How to Build Your Own Home-Based Online Business & Start Making Money Online From Your Comfortable Couch?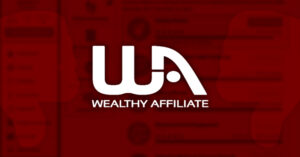 Your Opinion Is Important To Me
Thoughts? Ideas? Questions? I would love to hear from you. Please leave me your questions, experiences, remarks, and suggestions about the Copyright Law For Blogs in the comments below. You can also contact me by email at Jeannette@WorkFromAnywhereInTheWorld.com.
Disclosure
This post may contain affiliate links. I earn from qualifying purchases as an Amazon Associate and other affiliate programs. Read my full affiliate disclosure.
You may also enjoy the following articles:
Wealthy Affiliate Review – Scam or Legit? The Truth Exposed
Install WordPress On HostGator – Tutorial
Best Email Marketing Tools For Beginners
Best YouTube Alternatives For Bloggers