How To Write Copy That Sells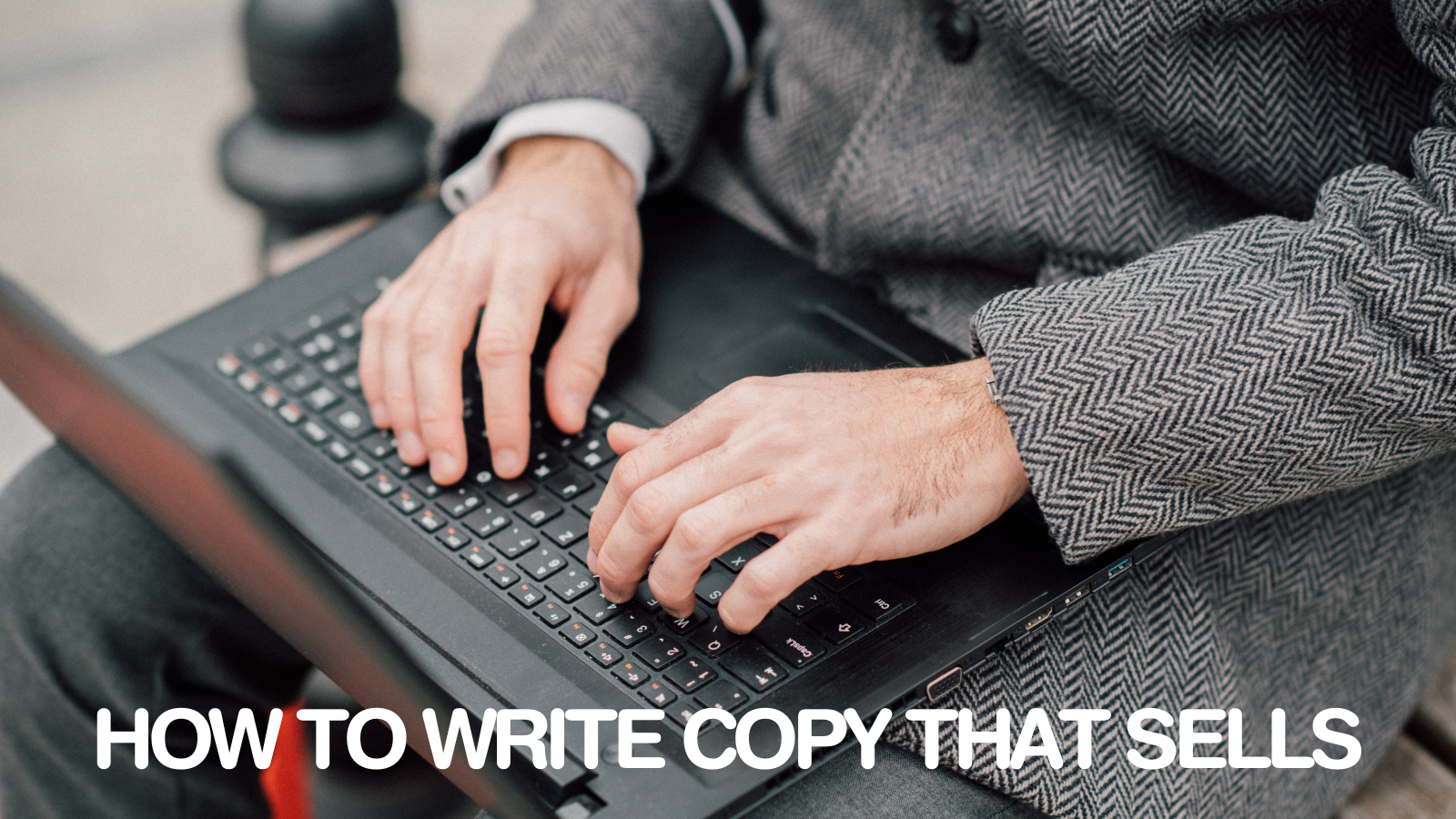 How To Write Copy That Sells
Successful businesspeople have one of the most fundamental skills to master: the ability to write persuasive advertising copy.
Online retailers cannot succeed without well-written sales copy. You won't be able to persuade people to buy from you if the sales copy you provide is subpar.
The good news is that your sales copy can dramatically improve in a single day with a few simple tweaks.
Keep reading to learn a 4-step framework for writing flawless sales copy, complete with examples.
The purpose of sales copy is to persuade potential buyers to purchase.
Its purpose is to highlight the advantages of your product or service to the target market. That's why any company must sell goods online.
You are using sales copy whenever you include text on your website. Your homepage, any landing pages, and your blog are all included in this category.
By mastering the art of writing persuasive sales copy, you can keep your readers interested in all these pages.
Let's get one thing straight: anything that doesn't directly promote a product or service is not copied. Every word and phrase you present to your readers costs you something, whether it's their trust, time, effort, attention, clicks, or money.
Everything from your homepage and social media posts to your blogs, landing pages, product descriptions, and mission statements should be written to make a sale.
But, is it?
This post will give you the tools you need to write persuasive copy, including tips and examples. Within this article,
Techniques in language and layout that will help your points to stand out.
Modest grammatical tweaks yielding potently persuasive writing.
Dangerous blunders to avoid and essential qualities to have to be taken seriously.
Motivate your readers with these creative prompts.
You may encounter seemingly conflicting advice. Nonetheless, this highly depends on the nature of the content, its location on the web, and the goals you hope to achieve. Just remember that!
Marketing content comes in a wide variety of formats, such as:
Lists
Points to note
Paragraphs
Infographics
Adding text to an existing image
Video
The key to writing effective sales copy is to make it accessible, persuasive, and engaging. People in your target demographic likely have a lot on their plates, so you must keep their attention.
How Can You Guarantee That Prospective Clients Will Continue Reading Your Sales Copy?
Utilize this four-part sales copy framework as a guide to writing persuasive and effective sales copy. Good copywriting is essential, such as an engaging introduction, a call to action, and a promise of results.
Fill in the blanks with your own product or service information, and use this outline as a jumping-off point for your sales copy.
The order of the individual components of the framework is flexible, but the four main parts are not.
Find out how to write persuasive content by reading this…
Initial Attraction
Why
What
How
1. Direct Your Comments Toward The Target Demographic
Addressing your readers by name is the first step in writing persuasive sales copy.
Buying from a local business owner is more popular. A larger portion of your target market will support your brand if you introduce a human element.
You can put a face to your message by including your picture on the sales page. As a result, you can establish credibility and rapport immediately with potential new clients. Video creators would do well to use viewers' first names when pleading with them to stay tuned in.
Don't skip the presentation if you're trying to sell something online but can't physically meet with potential buyers. Being competent, trustworthy, and self-assured is equally important in online sales.
Include an approachable and friendly introduction in your sales copy and a photo of a happy you to greet your potential customers warmly.
Creating an attention-grabbing headline is the first step in writing effective sales copy.
The headline you choose to use for your sales copy is crucial. It's the first thing, visitors, see your site, and it can make or break whether they decide to stay and read more.
So, with that in mind, here are 5 pointers for crafting a catchy headline:
Emphasize your product's most appealing feature.
Make clear why your service is superior to others
Clarify it even more
Avoid unnecessary elaboration.
Come up with 25 potential headlines and pick the top 5.
Condensing your offer into one line is challenging, especially if you are starting to learn how to write sales copy. This is why A/B testing with 5 distinct headlines is recommended. Test out different CTAs to see which ones get the best results with your target audience.
3. Toss In A Byline
The byline follows the headline. This is the second thing your readers will encounter, so make it count.
An article's byline is a single, punchy sentence that elaborates on the headline and clarifies what readers can expect if they click through.
The creator of the Thinkific courses, Jonathan Lee Dumas, employs all three of the first part's strategies on the homepage of his site.
This page draws readers in, introduces affable brand ambassador Jonathan, and includes a call to action (CTA) just below the byline to snag potential customers as soon as they land on the site.
This page draws in readers, introduces affable brand ambassador Jonathan, and includes a call to action immediately below the byline to snag potential customers as soon as they land on the site.
4. Solicit Answers
Put some questions to your reader now.
Why? Using the right line of questioning, you can get them to connect with the benefits of your product or service. At this point, your target market can begin to consider the advantages of making a purchase and the gains they'll experience by interacting with your brand.
The use of questions in sales copy can have the following positive effects:
Gets the reader pumped up about your product's advantages.
Demonstrates the positive effects of their solution on their development
Verifies the reader's suitability to be your target audience.
Questions in the form of bulleted lists, such as "Who is this program for?" can be used effectively on your landing pages.
and "Who is this program not for?
Anyone reading it will know immediately if they're in the right place. If so, the information in these lists will make it seem to them that your product was made with them in mind.
5. Spill The Beans On A Dramatic Tale
There is always a story at the heart of effective advertising copy.
Storytelling is a great tool for learning how to write persuasive content.
An effective narrative can help you relate to your listeners emotionally. Storytelling can help your readers retain what you're saying and get them excited about what's to come in the rest of your copy.
Messages that can be conveyed effectively by a story include:
Why are you trying to fix this issue?
the advantages of finding a solution
What will happen if we don't find a solution
The introduction to your product can be seen as the story portion of your sales copy. You will first define the issue in this way and then present your product as the answer.
When you've finished that, you can move on to the third and final section, the What.
6. Provide Evidence For Your Claims
When you've done your homework, and your customer is ready to hear the sales pitch (even if they don't know it), it's time to present evidence of the product's popularity among other customers.
This is where you provide evidence that your product or service lives up to its claims and that others have also come to believe in your brand.
You may include the following in this section:
Testimonials
Research Based on Actual Events (Case Studies)
Stories
Brand logos that are currently utilizing your service
Information about the total number of subscribers, users, etc.
You can influence new leads to buy by pointing out the satisfaction of previous customers.
All of these should be actual customers who have bought and used your product. If you don't have any evidence just yet, have your coworkers vouch for you.
Are You Tired Of Scams?
Keep in mind that highly targeted social proof is what you need. Rather than using the "I love this product!" quote, why not say something like this? " choose the one that says, "I landed 10 clients at $2000 a month from what I learned on this course".
Help your potential buyers visualize the benefits they will receive by purchasing your product.
7. Emphasise The Chance
One of the secrets of writing good sales copy is making the solution you're offering seem like a golden opportunity.
Your goal should be to make your product or service seem irresistible to the customer.
Take your sales copy to the next level by using these powerful phrases:
This is your only chance!
The opportunity is now, so don't waste it!
Time is of the essence!
Any landing page can be improved by including more phrases that create a sense of urgency and anticipation in the reader.
8. Explain What You Are Selling
You've been priming the customer for the transformation your product brings by providing lots of juicy details up to this point.
They are probably wondering now, "What exactly are you selling?"
The reader's interest has been piqued; let him or her take a peek at what you have to offer. Be succinct and to the point. Present a summary of yourself. Explain to potential buyers what they will find inside your product.
For a successful course sale, you should always have the following:
How many lessons or hours
Course fundamentals
Differentiating Features
Here, icons accompanied by a few lines of text work wonderfully because they are quick to read, easy to understand and provide potential buyers with a comprehensive overview of your product's features.
Those curious enough will keep reading for the extended summary.
9. Provide A Detailed Description
Here's where you can sell your wares by giving a detailed description of how they work.
When creating a landing page for an online course, it's important to demonstrate to potential students what they'll gain from enrolling.
To emphasize, this is not a lesson-learning exercise but rather an examination of the results.
That's why it's more important than ever to keep your eye on the course goals rather than the course modules. People aren't interested in knowing each topic you cover in every class. They are more interested in learning what benefits they will reap from enrolling in your class.
A quick tip:
This is a great place to sprinkle some humour into your sales copy. You can spice up your outline with some exaggeration and superlatives instead of boring facts.
10. Discuss The Concerns That Have Been Raised
When learning how to write effective sales copy, it's important to be able to anticipate and address potential customer concerns.
As a creator of a course, you may find that some of your students have concerns about the content that is unique to their circumstances. They may worry that your course won't address their specific needs or interests.
Conversion rates can be boosted if these worries are alleviated.
This can be done at any time in the third section of your sales copy. You can switch the order around if you think it would make more sense before your course outline. Please finish this section before moving on to the next one.
11. Spend Some Time Elaborating On The Significance
At this point in the sales copy, you should be inching closer and closer to discussing the cost of your wares.
However, before you raise your prices, you must first show your customers why they are worth it.
Again, the promised results are more important than a laundry list of chapters.
This can be achieved in several ways, some of which are:
We will first list the items and their respective values to calculate the total.
Promoting the actual return on investment by showing off satisfied customers' experiences
The theoretical monetary value of the results is discussed.
To increase the perceived value of your product, be sure to advertise any freebies, such as downloadable templates, workbooks, or other resources.
In this paragraph, you should outline why it would be a no-brainer for the reader to make a purchase.
12. Put The Cost Out There
You have decided to unveil your product's price.
At this point, you've established a solid foundation for your reader to accept your argument about the superiority of your product.
They've heard your price justification, and if you've done your job right, they're eager to learn how to buy and how much it will cost.
By hiding the cost until now, you've bought yourself some time to absorb the financial blow if the product is more expensive than expected.
If you've written compelling sales copy, they should be able to look at the price and think, "Wow, I got this for a steal!"
13. Provide A Refund Policy
Following the price disclosure, assurances should be made to alleviate the concerns of the potential buyers.
There is empirical evidence that including a guarantee on a sales page increases the likelihood of a visitor making a purchase.
Understandably, people would be wary of parting with cash without assurance of a return on investment.
You can put their minds at ease by offering a guarantee.
Providing a refund policy is a guarantee that it works.
When considering this offer, you stand to gain a lot more than you risk losing. And that's a promise no one is making at the moment.
Within 30 days of beginning your free trial, if you are not completely satisfied with the product for ANY reason, contact us and we will issue a prompt, full refund.
I'm taking the plunge because I know my product will bring you a healthy return on your money and then some.
Get in the habit of including guarantees whenever you write sales copy. Try writing your own guarantee to see if it helps increase conversions.
14. Put Your Name Down
A potential buyer has all the information they need at this point in your sales copy. You have informed them of the product, the offer, the benefits they will receive, and the risk they will be taking by purchasing from you.
This is the time to speak directly to your target demographic once more.
Bring your brand back down to earth by adding some personality. Don't forget to reassure your readers that you are not a robot.
Signing off with your name is a great way to emphasize your opening statement.
This makes a digital page feel more human and warm. It makes people think of personal connections made through the mail, like letters and cards, which can help you make a more lasting impression on potential customers.
15. The FAQ Section Should Be Included (FAQs)
Including a frequently asked questions (FAQ) section in your sales copy can be very helpful. Readers who haven't yet purchased from you likely have questions about some facet of your offering.
You can answer any unanswered questions in the Frequently Asked Questions section. Think like a member of your target audience and try to anticipate any questions they might have.
Create a list of questions your audience might have, and then answer them before they even ask. Don't give up now; you're still selling your wares. Exude positivity and energy, and reassure your potential customers.
16. Make Use Of Emotional "Trigger Words"
Understanding the persuasive potential of language is essential for writing effective sales copy.
The 'emotional value' of words is significant, and so is their variation. A huge uptick in your conversion rates is possible once you master emotional language.
Referring to your audience research is a great way to find trigger words that have meaning for your audience. How do they talk about their issues, and what do they want to happen to fix them? Find the most frequently used words and put them to use in your writing.
Try downloading the Trigger Words Workbook to find out which words in your content impact your readers' emotions.
17. Be Mindful Of The Tone You Want To Convey With Your Brand
When learning how to write effective sales copy, it's crucial to remember that using consistent brand voice is just as important as using trigger words.
Your brand's voice is its unique persona, which is reflected in all of your brand's marketing and advertising.
It needs to be instantly recognizable and fitting of the quality of your offering. Make sure that the tone of your advertising and sales copy is consistent with the tone of your course content.
Use a consistent brand voice throughout the four-part framework for writing persuasive sales copy.
Conclusion
Writing for your intended market is essential for success with your sales copy.
Keeping your ideal customer in mind while crafting any sales copy can be extremely beneficial. Instead of writing for everyone on the internet, focus on your ideal customer. Let's pretend you're having a face-to-face conversation about your product.
What information are they seeking? Exactly what will you stress the most? How do you plan on convincing them to buy? You can improve the performance of your sales copy by learning how to write for your intended market.
I trust you enjoyed this article on How To Write Copy That Sells. Would you please stay tuned for more articles to come?
Take care!
JeannetteZ
Want to Learn How to Build Your Own Home-Based Online Business & Start Making Money Online From Your Comfortable Couch?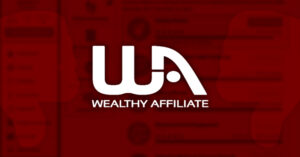 Your Opinion Is Important To Me
Thoughts? Ideas? Questions? I would love to hear from you. Please leave me your questions, experiences, remarks, and suggestions on How To Write Copy That Sells in the comments below. You can also contact me by email at Jeannette@WorkFromAnywhereInTheWorld.com.
Disclosure
This post may contain affiliate links. I earn from qualifying purchases as an Amazon Associate and other affiliate programs. Read my full affiliate disclosure.
You may also enjoy the following articles:
Wealthy Affiliate Review – Scam or Legit? The Truth Exposed
How To Build An Online Community
Writing Articles For Magazines
The Ultimate On-Page SEO Guide
How To Get More Comments On Your Blog