How To Write Blog Posts Faster
How To Write Blog Posts Faster
Would you like to write several excellent pieces each week?
Do you spend hours writing a single blog post?
Are you trying to figure out how to finish your blogs more quickly?
It can be irritating to spend hours on a single blog article when you're just starting the process of establishing your blog when you see others writing more in less time.
Be at ease.
Learn ten efficient writing tricks from the pros in this article to write more pieces of higher quality and more quickly. Learning these writing strategies won't be difficult if you're dedicated to your trade.
There isn't much time left, so let's begin.
10 Efficient Writing Tricks From The Pros
1. Keep Writing And Research Separate
It's enjoyable to conduct research. You can browse Wikipedia, read dozens of popular blogs, and navigate from one website to another. Hours pass. Your writing is blank.
The majority of writers don't do both at once. Spend time gathering information for your blog post, taking notes, employing the proper resources, and getting all the required data. Then, just write while closing your browser and staying off the internet.
Whatever you do, don't stop writing if you come up with a fact you need to check while you're writing.
Instead, make a notation with an X or an asterisk in your blog post. Check this point when you've finished writing this initial draft. The goal is to write down your initial draft as soon as it comes to you. When editing, you can always go back and strengthen your points.
2. Publish Now, Edit Later
According to Stephen King, writing is human; editing is divine.
When you edit a blog post, you clean up the sloppy initial draft and make it publishable. However, writing also includes editing as the last step.
Professional writers don't pause after each sentence to check their work for accuracy.
Okay, maybe some of them do. Professional writers who are productive put that sloppy initial draft down on paper. Once this first draft is finished, they return to it to read and edit it.
It will take you hours to reach the publish button if you take a break after each sentence to edit, adjust, polish, and perfect your blog article. Instead, draft the entire article in a single, rambling session. Finally, tweak it.
3. Create A Plan
Use a pen and paper to divide your blog post into multiple distinct sections before you start writing.
These consist of:
Introduction
Body
Conclusion
If you're writing a lengthy piece, add extra parts to help you go from one section to the next. The body may have two or three other sections. For each area, jot down a single term or subject. Write one bullet point for each item on your list if you're composing a list post.
Expand on these topics or points in the bullets. Make a note of what you want to say in the opening and conclusion. Apply this outline to your post right away.
This will take ten to twenty minutes, but it will save you from that awful realization that you've written 500 or 1000 words that won't interest your readers.
4. Stuck? Earlier Conclusion Writing
Your conclusion is where you organize your ideas into a few brief and effective sentences. Your call to action will also be there.
You'll be able to concentrate better on the post's storyline if you write this earlier.
Note the key points in your essay. Give specifics on what you mentioned and why it is accurate. Even if you haven't exactly established your case, it doesn't matter. That's a little issue that you can take care of after finishing the ending.
5. Last, Write Your Introduction.
The best authors agree that it's crucial to seep into the opening line. Your opening line matters. This is what persuades the reader to read the second line. So forth.
If you need to finish a post in two hours, this isn't much help. After working on the first line for two hours, you won't have much energy left for the remaining sentences.
Write the introduction instead after you've completed planning, doing your research, writing, and revising your piece. In this manner, you will be able to clearly define the subject of your work and the opening sentence.
6. Forget About Perfection
Do you produce literary works?
No. So it's acceptable if your blog post isn't flawless. This doesn't mean you can get away with typos, bad grammar and spelling mistakes in your posts.
Instead, acknowledge that you won't be able to cover everything and stick to your talking points. Find and attack your perfectionism-driven desire at its source. Now there is room for your blog posts to expand.
The beauty of writing for the web is that if you make a mistake, you can always amend it.
7. Practice Like An Olympian
There is a reason swimmers like Michael Phelps and runners like Usain Bolt practice for up to eight hours daily.
You will become better and quicker at anything the more you practice it.
If you write every day, writing 1,000 words before eating your Corn Flakes will feel natural. If you just publish a blog post once a month, it will take you a while to get comfortable and come up with something worthwhile for your followers.
Accept it for what it is if you're just starting out as a blogger and your progress seems to be taking a while. You'll get better and faster if you keep working hard.
8. Set A Timer
Lengthy blog postings are like gas. They expand and conquer everything. Set boundaries around your post if you're having trouble making progress.
Set a thirty-minute alarm. Work on your post until the buzzer goes off without pausing or moving to another task.
You can use these 30-minute slots for one post-related action, such as writing, editing, or setting up the post in WordPress. If it helps, set a goal for yourself to write a certain number of words prior to the buzzer sounding.
You'll be forced to work more with less as a result.
Pro-tip for increasing productivity: Try the Pomodoro method.
Are You Tired Of Scams?
9. Stop Composing
Yes, it seems counterintuitive, yet there are days when you're just blocked.
Rise from your desk. Do anything but consider HTML, call-to-actions, and social proof. Instead, go for a nap, a stroll, cook dinner, consume food, and consume alcohol. Avoid taking the chance of becoming exhausted.
Later, when your subconscious is least expecting it, sneak back up to your desk, slip open your word processor covertly, and start writing before your mind realizes what is happening.
10. Organise Your Research And Notes
The greatest blog articles include links to other blogs, citations of academic papers, or supporting data for the author's argument.
The research is time-consuming.
I keep all of my research, ideas, and notes on Evernote for use as a writing tool. I keep:
Blog entries
Articles
Promotions via mailing lists
Quotes
Scientific journals
Even if you don't utilize Evernote, having a tool or system for your research, ideas, and notes will make it simpler to locate them when you need them most. As a result, you can concentrate more on writing and less on research.
I've been at this blogging thing since 2014, and it's a great love of mine. But the time it takes to create material is one of the worst things about blogging.
Although starting a blog is exactly what you signed up for, many individuals overlook how much time it takes to produce material. Writing is a highly labour-intensive process.
I'm no different.
Since 2014, I've had a portfolio of ten or more websites. While I occasionally hire outside writers for some of my sites, this one is an exception.
But, as you might expect, I've picked up a few tricks for writing faster after so many years of blogging. Today, I'm going to share with you the precise 5-step method I employ to spend less time creating blog posts and more time generating income from my blogs.
(Dragon Naturally Speaking software is my best-kept secret if you're pressed for time. Because I can "say" the words I want to type, which automatically dictates, it helps me reduce my writing time by roughly 80%.
The 5-Step Method
1. Mind Maps
Whether you're a new or experienced writer, brainstorming is the first step to writing a fantastic blog article. There are various ways to accomplish this, but mind mapping is among the quickest and simplest. Each blog post only needs about 10 minutes to complete.
Drawing a circle with the main topic in the center and coming up with the key blog post ideas is how to use mind mapping to write a blog post quickly.
One of the greatest methods to stay on task and generate ideas for blog themes, section titles, subheadings, and supporting information is to do this.
In conclusion, mind mapping can help you quickly gather all the components you'll need to pull up fantastic blog content, even with further research.
You can use the image up there to aid in getting mentally ready. These are the first, second, third, and fourth ideas, with the main idea at their center. Then, you develop points to include in each blog post idea.
You are generating these thoughts while you sketch the map out on paper; you are not visiting the internet and conducting any research.
What else should I discuss about this particular blog piece I intend to write? This is a question you should ask yourself. What information must be provided that the reader will find important?
2. Check Out Google SERPs
After you've finished brainstorming for your blog article, I suggest you put your main topic in Google and look at the top three results, but do not copy them.
After all, you only do this to see what other people have written about.
Google prefers the top three blog post results, so consider what they're doing. Feel free to add it to your mind map as one of the key areas you should cover to write excellent posts if they included something in theirs that you overlooked.
Before you begin writing, browse through the blog post search results and pay attention to the frequently used keywords. Creating the best blog entries ensures that your content is found on Google and other search engines.
SEO, or search engine optimization, is the term used to describe the process of improving your blog article. While there are numerous components to SEO work, the best places to start are with competitor and keyword research.
3. Write An Outline For A Blog Post
Creating an outline is the second step to writing a blog post more quickly. You should just need five minutes to do this.
You should do this by sitting down to a Google Doc or Word document and making an outline of the steps you will take to produce a blog post.
Everything is already aesthetically organized and presented in Google Docs because you have it all on your mind map. Now, how will you arrange it so that each task is the focus?
Which reading and writing style is the most logical? How about using writing flow to create blogs more quickly? What should the first, second, third, etc. primary content ideas be?
The blog post will initially have an introduction in which you will introduce the subject and provide some background information. The body will then be split up into several sections, each with its central section heading.
Subsections may be added to some essential parts, while others may have been shorter and not require them.
Here is an illustration of how your writing should appear:
You might wish to skip this step and start composing blog content straight away. But I must strongly advise you:
AVOID skipping this step. You might think it's superfluous, but I can assure you it's worthwhile to set everything out. You'll become quicker later on and be able to produce the best content possible with its assistance.
There is a learning curve when writing for new bloggers. While you may be a natural and start pumping out high-quality blog posts from day one, it's more likely to take some time until producing blog posts seems natural.
Thankfully, mind mapping and outlining make it easier to organize information so you can produce blog content quickly.
4. Start Writing Blog Posts (With Your Voice)
The third phase in the content development process to produce blog articles faster is when you begin composing your content. This third phase should only take 15 to 20 minutes if your thought mapping and outlining were successful.
The first draft of your essay could take hours to complete if you miss the first two processes.
The introduction is important first. The reader needs to be hooked by a story or other method before continuing to read what you have to say.
Because you captured their interest immediately, they should want to read the entire piece.
Spend some time perfecting your introduction because it's a crucial component of your blog content.
Then what? We discussed the biggest time-saving tip I learned while writing 10–12 page papers every week for my doctoral program. It's how I write thousands of words in a short period of time.
Dragon Naturally Speaking software is what it is.
With this platform, you can speak into a microphone while it precisely transcribes what you're saying. By doing this, you can "type" exceedingly quickly.
Even though I don't type quickly, they assert that the program is three times faster than typing. With the help of Dragon, I can "type" 300-400 words per minute more quickly. Additionally, it is 99% correct, so whatever you say will appear in the blog post you are writing.
This is a fantastic approach to avoid writer's block and save time.
This little lesson, which is a YouTube video I made, shows me using the software if you'd like to see it in action:
Now I realize there are many possibilities to write out there that accomplish this same thing. There is a free tool like this even for Microsoft Word. The issue is this, though:
Other writing aids are not as precise as Dragon Naturally Speaking Software.
I know this because when I started, I was on a tight budget and did not invest in high-quality dictation software, which significantly slowed down the process.
You can feel secure trying out Dragon Dictation software to see how it works for you because it comes with a 30-day money-back guarantee.
It's crucial to remember to be informal and "write how you talk" when using this software. I tell people this because blogging is often informal, and you want to engage with your followers and let your personality emerge.
Of course, there are specific blogs out there where you need to be extra strict when writing, such as healthcare- or finance-related websites.
People will, however, be more responsive to you if you're engaging and writing as though you're in a conversation with your reader.
It can be difficult for readers to stick with you when you become inflexible in your writing.
The secret to writing is to dictate text while speaking normally.
REMEMBER: It will take some getting used to. This will feel very out of the ordinary at first, but as you do it more frequently and keep writing, things will get easier.
One thing to remember when writing a blog: don't edit as you're coming up with the content. If you do, you will be severely slowed down.
Instead, speak out loud to yourself to get all of your ideas down on paper so that you can edit them later.
5. Format Post And Content
Formatting the material and publishing the article are steps five in writing blog articles more quickly. This should take roughly 10-15 minutes for one blog post.
At this point, the post has been well-outlined, and the punctuation and grammar have been corrected, but you still need to add underlines, bold texts, italics, and headers to make the information stand out.
Additionally, unlike other bloggers, you don't only want long blocks of text when you need to compose a blog article quickly. Look for opportunities to create lists with bullet points.
For instance, I provide a list of numerous strategies for marketing your material once it has been published in the next section. Using lists as models, you can save time and create a fantastic post.
On both desktop and mobile devices, you should utilize a template on your website that makes it simple for readers to browse through the text.
Because of the fantastic content layouts, plugins, and other capabilities, WordPress is the platform I use for my websites.
When creating a blog post, this is the stage where you try to improve it so that it is more than just a collection of text blocks on a screen.
Don't stop writing when it becomes difficult to come up with ideas. You must divide it into distinct paragraphs and make it visually appealing. Your post is finished once you've finished this phase, which takes some time to do and write.
If you haven't been keeping track, it should take roughly 60 minutes from the moment you have an idea until you press the publish button to write a 4,000-word blog article.
Again, I can assure you that if you follow the above-mentioned procedures to write a blog post quickly, it will function well after years of blogging and process optimization to make it as quick as possible.
Conclusion
Although writing requires much effort, try not to think about it nonstop.
By following these ten writing suggestions, you may write blog posts more quickly while focusing on increasing blog visitors.
Writing more quickly is that you'll complete and publish more posts. And with each post you publish, you advance closer to becoming the kind of blogger you've envisioned yourself to be. Now go out there and finish something! The time is running out.
I trust you enjoyed this article about How To Write Blog Posts Faster. Would you please stay tuned for more articles to come?
Take care!
JeannetteZ
Want to Learn How to Build Your Own Home-Based Online Business & Start Making Money Online From Your Comfortable Couch?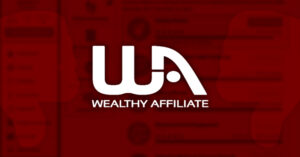 Your Opinion Is Important To Me
Thoughts? Ideas? Questions? I would love to hear from you. Please leave me your questions, experiences, remarks, and suggestions about How To Write Blog Posts Faster in the comments below. You can also contact me by email at Jeannette@WorkFromAnywhereInTheWorld.com.
Disclosure
This post may contain affiliate links. I earn from qualifying purchases as an Amazon Associate and other affiliate programs. Read my full affiliate disclosure.
You may also enjoy the following articles:
Wealthy Affiliate Review – Scam or Legit? The Truth Exposed
How To Connect With The Audience
How To Monetize Your Newsletter
Best Anonymous Blogging Platforms