Biggest Challenges When Monetizing A Blog
Biggest Challenges When Monetizing A Blog
Reading about how popular bloggers like Kate McCulley and Daniel James (of Dan Flying Solo) quit their day jobs to travel and ended up enjoying luxurious lives while making a fortune by blogging about their experiences is certain to be either a road to hell or a staircase to paradise. In any case, I advise you to think carefully before proclaiming to the world that "blogging is the simplest thing on earth" and "anyone can do it."
In actuality, blogging is a full-time profession that calls for a lot of devotion, perseverance, creativity, commitment, marketing expertise, and other qualities.
The unfortunate truth is that there are many issues that bloggers deal with, which ultimately leads to the majority of new bloggers failing. The variety of abilities and talents on show, including outstanding writing, beautiful photography, entertaining videos, and smart fights in the comments, is especially depressing when browsing existing well-liked sites.
But keep in mind to have the bravery to fail at anything new if you ever feel discouraged from beginning something because others are far ahead of you. In addition, such sites presumably employ a large staff of experts. Nobody is gifted in every way.
Anyway, now that the first pep talk is over let's speak about the one attribute that a new blogger must have: optimism. It is true that most of the time, there is a solution to every difficulty. So let's list the main problems that bloggers face and then go into further depth about the solutions.
1. Lacking A Focused Theme And Audience For The Blog
The first and perhaps most crucial step in blogging is choosing the ideal subject for your blog website. Many newcomers fall short in this area because they are hesitant to concentrate more narrowly on their blogs. Even if you want to write about beauty, hairstyles, fashion, and photography all at once, not having a clear focus will not help you succeed.
Consider all your favorite blogs or simply the ones you are familiar with. Have you ever noticed how you can tell the difference between blogs on current events in your nation and blogs about, say, Katy Perry's fashion choices? Exactly. Readers must be aware of the promises you make. Because of this, as soon as a personal blog attracts even a tiny following, it gets classed and given a brand.
Solution: The initial stones are picked very carefully and built with great care while constructing a home. The same applies to blogging: you need to carefully choose your emphasis so that you can stick to it. Make a list of everything you like or are passionate about to get started.
After that, begin the assessment process by assessing the significance of each issue for you personally and your expertise of it, followed by some research to determine the competitors. In this manner, you may reduce the list until you are left with only one issue. Be as precise as you can. Once again, don't make it too particular or you'll find it dull and lose readers in the middle.
2. A Dearth Of Superior Content
Quality content is the most important factor. It is your most effective tool for drawing readers in and retaining their interest. Lack of excellent material may be a major issue. Consider the very real trade-off between quantity and quality as well.
There may be some exceptions, but generally speaking, thoughtful thinking in the shower is preferable to the thorough, original report you spent three days drafting.
Solution: You must have a genuine interest in the subject and be motivated to write about it to produce amazing work. Consider these crucial inquiries: Why am I interested in this? What makes this specific story perspective valuable or special?
However, you shouldn't forget about your audience because you are ultimately writing for them. Consider deciding for yourself why the article will be significant or interesting for the intended audience, how current or significant the subject is, and how your ideal reader will be affected or changed by reading your work.
To stand out from the crowd and provide something fresh and intriguing, I'd also suggest doing some research and reading the most popular blogs on the subject. Finally, strive to incorporate more than just plain, dull text since excellent content also relies on media utilization.
3. Writing Design
You don't have to be a professional writer to blog, but if your writing is excessively dry, dull, academic, or anything similar, that might cause problems for you as a blogger. In the end, do you aim for yawning readers?
The most straightforward approach to writing better is to write how you speak, although this may seem cliche. Keep it brief and straightforward; the more concise your speech, the more appealing it will be. If your viewers were interested in reading difficult vocabulary and complex sentence constructions, they would presumably pick up Ulysses rather than come to your site.
4. Voice
Your blog is your online identity. Therefore you need to have a distinctive voice to keep visitors engaged. As it is, Taylor Swift fans would probably not like your Metallica, and sci-fi enthusiasts would probably not enjoy your romance novels!
An approach to establishing yourself and your blog is to use a consistent voice across all of your entries, which will draw visitors who are really interested in what you have to say. Finding the perfect voice, though, might be challenging at times since you undoubtedly have a variety of expressive styles.
Consider who your target market is as a solution. When selecting your voice, consider if you're speaking to angsty teens, photographers, or chefs. Once you've identified your target market, you need to learn about their culture, examine the terminology and words they use specifically, and determine their preferred fashion. Even some bloggers suggest writing for a single ideal reader.
5. Beware Of Plagiarism!
It might be difficult to shake the feeling that all of the greatest songs, plays, novels, and artwork have already been created. Whatever you accomplish, it will soon become apparent that someone else had the same thought before you, had it implemented, and had been using someone else's ideas all along. And there is no way to demonstrate that you were unaware of the individual! Therefore, plagiarism poses a severe risk to your blogging profession.
One of the most challenging problems to resolve is this one. To broaden your perspective and become more conscious of what has been stated, one general piece of advice would be to read more. If done correctly, paraphrasing may also be a very effective tactic.
However, it doesn't follow that sticking with the same concept and substituting substitutes for a few words would be effective. Another crucial element is always to examine a concept or formulation whenever you have any doubts and not to be ashamed to quote and reference if necessary. After all, we are indeed standing on the shoulders of giants. Lastly, online plagiarism detection tools like Quetext and Edubirdie are quite useful.
6. Failure To Stay On Topic
Once you've identified your specialty, stay with it. Maintaining your readers and followers requires consistency in your writing; after all, they began following you for a purpose. One of the reasons some bloggers struggle to retain and expand their following is their inability to stay on topic.
The only thing you need to do is stick to your specialty and avoid expanding too much. Writing an article on a new excellent garage rock revival band on a site about progressive metal music may be seen as betraying your audience. Before you begin writing a post, give it some thought and ensure it fits into at least one of your blog's categories.
Consider your readers once again. Become a marine scientist if your blog is geared toward them! Just joking, try to think collectively and determine whether the subject is engaging for them. If the answer is "hardly," it would be best for you to skip that topic.
7. Insufficient Traffic
One of the most upsetting issues is about to arise: despite your hard work and relevant and engaging material, your site receives no visitors. Potential readers can't access your site because of the search engines.
Self-promotion is essential for success in the world of blogging. You must become noticeable to the engines. You may be familiar with SEO. Although you may already be tired of it and believe it to be overdone, SEO may help you emerge from the shadows. To modify your articles and material so that Google never passes you by without recognizing you, you must be familiar with the fundamentals of SEO.
Are You Tired Of Scams?
There are almost too many ways to promote yourself nowadays to attract people to read your site. In addition to improving the SEO of your blogging website, you can write guest posts and link back to it, purchase an advertisement in a blog that is related to yours, make an effort to write about the hottest topics, improve the functionality of your website, make friends with influencers, and get a shoutout. But if you don't work on your site's SEO, none of them will be very successful.
Social media advertising is another thing you can do to enhance your visitors. It would not be a terrible idea to start a Facebook, Instagram, and/or Twitter profile and announce your blog's presence there.
8. There Is No Feedback
What do you make of your readers' silence? Are they interested in your material or merely "no comment" cool? Putting your heart into your postings and receiving no feedback is demoralizing (ha!).
Solution: For the time being, just remember that the majority of visitors to your site will never leave a comment. That's simply the most typical manner people navigate, as you can see. So, attempt to come up with more methods for visitors to contribute in order to increase feedback and the associated serotonin spike. Can they just click an emoji to "like" it? Vote in a poll online? Play a game or take a test?
Remember that give-and-take is effective in life and on blogs, so leaving comments on other blogs is one option if you're determined to attract more comments. However, it's crucial to convey to your readers that you appreciate their opinions.
Be receptive; make an effort to respond to criticisms as soon as you can. Engage your readers by requesting their comments directly and encouraging them to do so. Asking your readers what they think about the subject is a good way to end a piece.
9. Very Few Or None Return Visits
You may read, but maybe not regularly. If just a handful of people are ready to read and follow your site, something is wrong.
The majority of individuals these days research anything via social networking websites, so it is something to keep in mind. Most of the time, individuals don't enter URLs; instead, they "like" or "follow" a page on Facebook, Instagram, or Twitter and only click when something the content creator shares pique their interest. Boosting your social media presence is thus vitally essential. Even better if you can build a community of people who will share and like each other's blog entries in return for yours.
In summary, I do think that after you address all of the aforementioned problems, particularly those relating to consistency and content quality, more and more people will be eager to visit your site again and subscribe to or bookmark it. To keep your readers informed of any new articles or events, you can also encourage them to subscribe to your blog or advise them to sign up for a newsletter.
10. Limited Means
If your primary purpose was financial, the final but most unpleasant issue is poor income.
Solution: The first thing to remember is that patience is required. Nothing occurs immediately. It seems sensible to depend on other revenue streams as you build your following. Promote yourself on a variety of platforms instead of just one. After your site grows and prospers, several methods exist to monetize and earn money from it. Most of them are related to selling advertising.
Monetizing a blog using CPC and CPM advertisements is one of the most popular strategies. Here, you may discover helpful tips on how to monetize your site. You might think about creating and selling a course through an online course platform, or you can read Dotcomonly's comprehensive post on how to create a blog and earn money.
Even if blogging is challenging, you're now equipped to tackle anything that comes your way. You must put a lot of work into creating a high-quality site and maintain patience.
11. Identifying And Connecting With Your Niche
Finding a niche to write for and getting over the anxiety of immediately connecting with your audience are two of the first considerations you should make when starting a blog. The best method to deal with this is to sit down and decide who you want as your readers and what subjects you want to cover.
Consider your hobbies rather than limiting yourself to one primary topic (though be careful not to overdo it at first as you'll need to maintain it and generate consistent blog entries for each topic you want to cover). You may find out more about connecting with your specialty here.
12. Zero Comments
When you first start blogging, it will be challenging to persuade visitors to explore your site and to make comments on your articles, expressing their opinions and experiences. As the readers must first establish a connection and trust with you before they can open up, this process might take longer.
It might be a good idea to share personal blogs to offer your audience a glimpse into your life before asking them to do the same. Other times, you may have the reverse issue and get an excessive number of spam comments that annoy you and your viewers.
13. Fighting The Volume
We are surrounded by established and emerging bloggers since we live in a digital environment. As the blogging industry has developed over the last year, competition has steadily increased.
So what can you do to raise your voice and speak out? Don't blend in; instead, make a statement. This is the only solution. How? Allowing every word in your blog entries or every item of clothing in your outfit posts reflect your individuality!
14. Nothing To Inspire
Even the most creative individual may sometimes run into a wall. Creativity is one of the adjectives most often connected with style publishers. So, instead of letting stress take over and missing your blog's deadlines, approach the problem correctly!
For instance, you may watch a motivational video or listen to a podcast, look back at your prior postings, and determine which ones were the most popular with your audience. Don't forget to pamper yourself and take some time for yourself, too! A soothing SPA session with your girlfriends might sometimes be the finest remedy!
Conclusion
When you start a blog, you quickly learn that there will probably be a number of difficulties along the road. The blogging experience is highly fulfilling, but like everything excellent, it also comes with challenges and barriers. These difficulties, however, shouldn't deter you; instead, they should help you become more authoritative and assertive in your blogging.
You are now aware of every challenge that awaits almost every new blogger. Fortunately, you are also capable of solving them. Be patient, and your efforts will eventually pay off, putting you in the company of the most well-known blogs you are familiar with.
I trust you enjoyed this article about the Biggest Challenges When Monetizing A Blog. Would you please stay tuned for more articles to come? Take care!
JeannetteZ
Want to Learn How to Build Your Own Home-Based Online Business & Start Making Money Online From Your Comfortable Couch?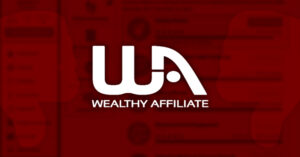 Your Opinion Is Important To Me
Thoughts? Ideas? Questions? I would love to hear from you. Please leave me your questions, experiences, remarks, and suggestions about the Biggest Challenges When Monetizing A Blog in the comments below. You can also contact me by email at Jeannette@WorkFromAnywhereInTheWorld.com.
Disclosure
This post may contain affiliate links. I earn from qualifying purchases as an Amazon Associate and other affiliate programs. Read my full affiliate disclosure.
You may also enjoy the following articles:
Wealthy Affiliate Review – Scam or Legit? The Truth Exposed
Best Blogger Books To Boost Your Blogging Skills
How To Observe A New Global Business Model
How To Write A Perfect Instagram Caption
Most Common Freelance Proposal Mistakes