Best Anonymous Blogging Platforms
Best Anonymous Blogging Platforms
Anonymous blogging sites are typically less well-liked than more widely used blogging platforms. Pseudonyms are used by those who desire to blog anonymously. In this post, I'll list all the blogs and writing services dedicated solely to anonymous blogging.
If you're looking for inspiration, there are many well-known anonymous blogs online. Before you begin your own anonymous blog, take a look at them.
These aren't so much blogging platforms as they are websites for anonymous publishing.
1. Telegra.ph
No, there is no connection to The Daily Telegraph.
The Telegram team developed the anonymous publishing platform Telegra.ph. Without registering, you can write and publish anonymous articles and posts.
You are not required to submit any private information, including your name and email address. When you first access Telegra.ph, you will see a simple user interface with all the tools you need to blog anonymously.
On top, there is a title field, an editor, and a few formatting choices. Selecting the corresponding icons can also add tweets, videos, and photographs.
When you are through creating your anonymous article or post, click the "Publish" button to make it public. You can share the public URL that Telegra.ph creates for your article with others.
Check out my non-anonymous Telegra.ph post:
Overall, Telegra.ph is a fantastic unregistered free blog site if you want to publish articles. Let's quickly review the advantages and disadvantages.
Pros
Simple embedding
Very user-friendly and simple interface.
Incredibly quick (No registration required).
Cons
Not all of your anonymous posts are visible in one spot.
Post a piece on Telegra.ph
2. TXT.FYI
TXT.FYI, which stands for "Text for Your Information," is arguably the most straightforward anonymous publishing platform. Simply write something and click "Publish" to make it live.
Anonymous posts on TXT.FYI do not use tracking, ad tech, web fonts, or cookies. Only if there are pertinent links may you learn more about a blogger or writer who goes by an anonymous pen name.
This is not the place for anonymous information if you want search engines to find it. If you want to remain completely anonymous, that's good!
But the fact that TXT.FYI is difficult to customize is something I don't like. For instance, you must use basic Markdown for [link], **bold**, *italic**, "code", and #header.
Pros
Honestly the most idiotic anonymous publishing.
Ideal setting for anonymous venting.
Search engine indexing of posts is disabled.
Cons
Markdown post formatting is difficult.
Search engine indexing of posts is disabled.
3. Write.as
The most writer-friendly anonymous blogging platform is likely Write.as. It has a simple UI that is easy to use and clean.
There aren't many alternatives available for a distraction-free experience when writing an anonymous blog post on Write.as. Less Distraction, More Writing, is how they put it.
You can view all of your posts and articles in one location, unlike Telegra.ph. By selecting them from the right-hand hamburger menu, you can access them. The word count and font formatting are also visible.
Write.as, a free blog for freelance writers, is unavailable at the time of writing this article. You must thus pay a small fee to have a standalone, ad-free blog.
Don't worry, though; by selecting the "Start writing" button, you may still give this anonymous blog a try. Additionally offered for iOS and Android are anonymous blog apps.
The sister products of Write.as, such as Snap.as, Submit.as, Remark.as, and WriteFreely, have distinct functionalities but the same user interfaces. Let me discuss the aspects of this anonymous blog platform that I like and dislike.
Pros
Read other people's Write.as posts.
Within the Write.as community, debate various issues.
Create your own domain by subscribing to Pro.
Launch your plain-free newsletter with a professional plan.
On Write.as, create a static page (About, contact, and more)
Embrace publicly searchable blog content.
Cons
It can be difficult to add photographs because you require the image URL with some markdown, like this:!
[Image](https://i.snap.as/rICBDh1.png)
4. Notepin
You may create a blog diary anonymously with Notepin without creating an account. Using a password, you can delete or edit any post. It's a fantastic approach to maintaining your emotional and mental privacy.
However, you can share them on social media and make them public without revealing your identity. Additionally, readers may honour you.
On Notepin, anonymous blogging is free with a password. However, if you wish to use these features, you must upgrade to the premium versions:
Subscribe to emails
Specific domain
Talking text
Post-it note
Quick reader
Evening mode
Bringing your Ghost blog over
Include subheadings
Connecting to Google Analytics
Make private blog entries
Beautiful themes and background music
Probably the most acceptable site for blogging anonymously is noten.co. It's pretty easy and provides a fantastic way to secure your password-protected blog entries. Now let's quickly review its benefits and drawbacks.
Pros
Valuable functions are available in premium versions.
The posts can only be edited or deleted with the password.
Writing without interruptions.
Cons
Valuable features are only available in the premium versions.
5. Novni
It's a great anonymous writing platform for authors, independent contractors, and bloggers to experiment with freewriting. You can blog on it and practice writing without giving away your name.
If you want to discuss something taboo or delicate, Novni is not the platform for you. The post-removal policy on the platform defeats the entire point of anonymous blog platforms. The FAQs section of this website has more details.
With the tagline "Feel Better," Novni aims to make you feel better by offering a safe and secure environment. If you think you need someone to talk to, you can also consult a counsellor.
Additionally, you may use it to keep a journal, generate ideas, develop characters, and more.
Let me now discuss my likes and dislikes of this anonymous blog platform.
Pros
Helpful ideas for writing.
A strong network of support.
It was simple, thanks to anonymous free writing.
Look up personal subjects like loneliness, anxiety, and other issues.
Cons
Your comments or posts may be deleted by Novni.
Images and links cannot be shared in posts.
Aim to Write on Novni
Are You Tired Of Scams?
6. WriteAnonymously.com
Online writers, poets, and bloggers can contribute their work anonymously at WriteAnonymously.Com. It's a safe haven where you can:
Request assistance, confess, and vent in private.
You can include polls, pictures, videos, and anonymous posts. Additionally, you can create a private thread to share your strange ideas or disturbing stories.
This anonymous writing platform appeals to me because you can download it to your computer or laptop. Additionally, you can bookmark, upvote, and downvote any post you like. As an anonymous post author, you can use tags to target the appropriate audience.
Now let's quickly review the advantages and disadvantages.
Pros
You can quickly install the app on your device.
Without providing your email address, begin writing anonymously.
Engage in conversation with neighbours who share your interests.
Include polls, categories, and images in the posts.
After 24 hours, the posts are automatically deleted.
Cons
Unable to locate all posts in one location.
WriteAnonymously.Com
Write Anonymous Letters & Anonymous Letters
If you're looking for a full-featured anonymous blogging platform, skip this. I wanted to create a list that could be used in various situations, so I added Letters Anonymous and Write Anonymous Letter.
Perhaps you have something to say to someone but are afraid to! If you run a business, you should use these anonymous feedback methods to pay attention to your staff.
LettersAnonymous.com
You can share your letters and tales with the world by using Letters Anonymous and Write Anonymous Letter. Reading others' letters is a method of exchanging feelings with them. It's a secure environment where you may let things go!
It's common practice to write letters to strangers. Numerous people send anonymous notes to strangers.
Pros
Enjoy total confidentiality.
The only websites for composing anonymous letters.
Simple and uncomplicated design.
Cons
Not a blog or platform that is anonymous.
Send a letter anonymously.
The anonymous letters
8. Penzu
Online journals and diaries are ideal on Penzu. If you want total control over your material, go for this. You can use it to build a free, anonymous blog diary or online journal because it offers everything you need.
Even on the free plan, you can have an infinite number of auto-saved diary entries.
Naturally, I won't advise utilizing Penzu to blog anonymously. It's just a simple journaling software with an antiquated interface. The style and functionalities of apps like Day One, Evernote, and Notion are much superior.
However, Penzu is a fantastic anonymous journaling tool packed with free and premium features. Here are some advantages and disadvantages of utilizing Penzu.
Pros
Private journal or diary, completely free.
Custom fonts, textures, images, and more.
Create your own email reminders to help you remember to write.
There are also apps for iOS and Android.
A journal or diary that is entirely customizable with Pro plans.
The Pro version comes with a 30-day money-back guarantee.
Penzu Pro offers superior support and security on par with the military.
Cons
Rather than a blog, a journal platform.
Only the Pro version has premium features.
9. Lyfster
You can anonymously share your tales, concepts, and experiences with the community on Lyfster. This is a fantastic app for Android users who want to read, create, and share anonymously.
With the platform for anonymous blogging, Lyfster, I was prompted to "Continue with Google" when I first downloaded the app to begin sharing my life anonymously. So if you want to experience the highest level of online privacy, this program is probably not for you.
However, go ahead and use the app if you want to share your tales and thoughts with other people who share your interests in a secure environment.
Pros
There is an anonymous posting Android app available.
Ideal setting for expressing a controversial viewpoint.
Simple appearance and feel.
Cons
A Google login is necessary to access the community.
Download Lyfster (Android App)
These are comparatively popular blogging platforms you can use for pseudonym blogging. These are necessarily content management systems rather than anonymous writing platforms. They make it simple to build a huge number of anonymous blog sites.
10. WordPress
The most widely used content management system and blogging platform is WordPress. Because it provides a custom domain and anonymous user profile, it's the perfect platform to launch an anonymous blog.
WordPress is a publishing tool.
Once more, you can conceal your identity by using a pseudonym and a backup encrypted email address. However, whistleblowers or anyone engaging in high-risk content should utilize a program like the Tor browser.
For basic blogging purposes, you can blog anonymously using WordPress or any other platform. The greatest hosting services must be used to host your blog. However, WordPress.com still allows you to build a blog for free.
However, I advise choosing that platform because WordPress.org allows you more control over your self-hosted blog.
Pros
The domain name for your anonymous blog can be customized.
Create a user profile in anonymity.
Use countless themes and plugins to make your blog's interface glow.
Cons
Not for journalists or whistleblowers in high danger.
Access WordPress
11. Medium
The most squeaky-clean online publishing platform where anyone may submit ideas and stories is Medium. It can be compared to a hybrid of Blogger and WordPress. To start publishing on Medium, you don't require a hosting service.
However, there is a slight twist. On Medium, you cannot register as an anonymous user because an account needs a name and an email address.
How, then, do you maintain your anonymity on Medium? You can utilize a VPN or TOR service, an encrypted email account, and a pseudonym as your author name.
You might also make your story private by using the Medium unlist option. The profile page, the home feed, or searches will not display it. But the URL still allows you to share it! Because of this, Medium is ideal for anonymous blog posting.
Pros
An appealing and tidy writing interface is provided.
It can be used for blogging under a false name.
You can add many pictures, movies, tweets, and other things.
Cons
Certain organizations or nerds can still find you.
12. Tumblr
Like other well-known blog platforms, Tumblr does not permit anonymous blogging. Your true name and email address are required to sign up for an account. But if you want to remain anonymous on Tumblr, you may always use false personal information.
You can also include images, links, audio, video, and other things!
Tumblr didn't care about its users' identity, nor did advertising. Although it is dead, you can still use it for anonymous blogging.
Pros
Enables the sharing of images, videos, and links.
Combining social media with blogging.
It once served as a fantastic anonymous writing venue.
Cons
The platform has changed from what it formerly was.
Confide in Tumblr
13. Ghost
An open-source platform called Ghost can be used to build personal blogs, magazines, and news websites. Because it offers a personalized domain name and hosting service, it's a fantastic platform for anonymous blogging.
You may easily create an anonymous user profile with Ghost. The best thing, though? You may set the rules and don't need to know how to code. You are the owner of the content, unlike on Medium and Tumblr.
DuckDuckGo, a secure and anonymous search engine, also uses Ghost to run its blog.
It's used by well-known companies like Buffer, Unsplash, OpenAI, and others to publish their material online. Knowing how to build an anonymous blog correctly can be a fantastic anonymous blogging platform.
You must nevertheless employ a pseudonym and a separate encrypted email account. Ghost makes it simple to create newsletters.
But all of these distinctive qualities come at a cost.
However, you can take advantage of a 14-day trial period before deciding.
Pros
A fantastic blog platform.
Offers hosting and a custom domain name.
Designs that are both tidy and expert.
Cons
Of course, it's not a free blogging platform.
You are still able to be found.
You can try a free trial anytime.
14. Blogger
Blogger cannot be used as a standalone anonymous blog platform because registration requires a Google account. But for that, you can use a separate encrypted email.
The nicest aspect is how simple it is to set up a free blog on Blogger. Use a sub-domain like YourAnonymousBlogName.blogspot.com or a bespoke domain name.
However, Google has the right to suspend your account if you post about too sensitive, forbidden, or contentious subjects. That might be the final straw!
Now let's examine the benefits and drawbacks:
Pros
Utilize for no charge with a unique domain or subdomain.
Hosting, security, and upgrades are not issues.
Can remain anonymous by using a pseudonym for the author's name.
It's really simple to start an anonymous blog.
Cons
a Google account is necessary.
Google has the right to stop you from breaking its content guidelines.
15. Wix
You may make a free website or blog with Wix or another site builder like Weebly. You don't even need to know how to code to use it.
Wix offers a ton of customization possibilities and templates, just like Weebly. However, to use Wix for blogging, you must use a false identity and email address.
16. Squarespace
A tool called Squarespace allows you to build a beautiful website or blog. It is well-known among photographers, artists, and other creative types. However, you can also employ it as a simple anonymous blogging platform.
You need a strong foundation for anonymity if you're a journalist who breaks stories or a serious critic. Read this article on anonymous blogging for more information.
Considerations Before Launching An Anonymous Blog
Before utilizing any platform for anonymous blogging, think about the risks:
Without warning, your blog could be deleted at any time.
Any cause could result in your suspension or ban from the platform.
If the platform is compromised or a subpoena is issued, your identity might be made public.
Some organizations or crazed nerds may still catch you.
True Online Anonymity
To be sure that your anonymous writing websites are secure:
Never forget to use a proxy server or VPN service to conceal your IP address before taking any action about your anonymous blog site. Even better are TOR services!
Make use of a reliable, well-regarded blogging platform (My recommendation is Telegra.ph or WordPress)
Never divulge any details that could be used to identify you. Not a moniker at all.
When registering for any blogging platform, use a pseudonym, a secondary encrypted email address, and a VPN.
Use cryptocurrencies to pay for the domain, TOR, VPN, or hosting service. This helps your anonymous blog posting even more.
How To Launch A Private Blog
I hope these pointers were beneficial. I also hope you've selected the best anonymous blogging platform for your site. Contact me via social media or post a comment if you have any questions. Happy blogging in the dark!
Conclusion
These anonymous blogging options each have advantages and disadvantages of their own.
Visit Telegraph on the well-known app Telegram if you want to post occasionally. Without creating an account, one article can be posted.
Websites like Write.as and Notepin are pretty serious about the "anonymous" aspect. You can start your anonymous blog there without entering your credentials. It will be challenging for new users to find your material if Google doesn't index it. Applications like Vent and Lyfster mix social media features with anonymous blogging.
These sites allow you to share content that resembles Facebook while keeping your user identity private. However, the apps themselves demand email authentication and can learn much about you, even though they shield you from user scrutiny.
The closest thing we have to an anonymous blogging "hack" is anonymous WordPress blogging, which allows you to utilize all of WordPress's features without disclosing your name. On the other hand, you won't be able to take advantage of any of WordPress's various paid features without giving up your anonymity.
I trust you enjoyed this article about the Best Anonymous Blogging Platforms. Would you please stay tuned for more articles to come?
Take care!
JeannetteZ
Want to Learn How to Build Your Own Home-Based Online Business & Start Making Money Online From Your Comfortable Couch?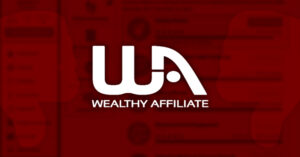 Your Opinion Is Important To Me
Thoughts? Ideas? Questions? I would love to hear from you. Please leave me your questions, experiences, remarks, and suggestions about the Best Anonymous Blogging Platforms in the comments below. You can also contact me by email at Jeannette@WorkFromAnywhereInTheWorld.com.
Disclosure
This post may contain affiliate links. I earn from qualifying purchases as an Amazon Associate and other affiliate programs. Read my full affiliate disclosure.
You may also enjoy the following articles:
Wealthy Affiliate Review – Scam or Legit? The Truth Exposed
All You Need To Know About Google Analytics
Hobby Blogging vs Pro Blogging