How To Monetize Your Newsletter
How To Monetize Your Newsletter
I'll outline six practical strategies to monetize your newsletter in this article, along with real-world case studies so you can see how it's being done in practice.
You'll learn how publications of all sizes use paid newsletters, email courses, affiliate marketing, sponsorships, memberships, and funnels.
In addition, I'll discuss and offer some particular pointers for optimizing profits as a newsletter publisher while preventing fatigue. Sound good, yes?
But first, let's discuss if monetizing your newsletter is even worthwhile.
Newsletters may be quite profitable in addition to being effective marketing tools.
The business behind Business Insider acquired the bulk of Morning Brew's stock last year. It was estimated to be worth roughly $75 million, according to sources.
Until you learn that Morning Brew had established a dependable means to reach more than 2.5 million people with a single send, this amount of money seems like a lot of money.
Fortunately, running a profitable newsletter doesn't need having millions of subscribers or being purchased by a major media company.
Niche newsletters with a specific audience can also be quite profitable.
Consider CooperPress as an example. They demand a cool $3K to reserve their top ad spot, which is viewed by 177,000 JavaScript engineers each week. If JavaScript isn't your thing, they also provide a variety of other publications, including:
A snapshot of the Cooper Press Media Kit's Rate Card. The graphic displays several newsletters together with a subscriber, open rate, and top listing costs statistics.
Why are businesses prepared to spend this much money to communicate with customers via email?
Within an hour of getting an email, 22% of recipients open it. Six hours later, that percentage increases to 50%. Using email to communicate with people rapidly is highly beneficial.
The reliability element is another. Email is a nearly certain way to engage with your audience year after year, unlike inconsistent algorithms that can seriously harm your reach in social media or organic search.
Email is a no-brainer going into 2022 as it is a channel with a renowned high ROI.
The value of an email is illustrated in this graphic. 4 billion daily users, a 22% hourly open rate, and a $42 return on investment for every $1 invested in email marketing
And starting is probably simpler than you imagine.
Six methods to make money from a newsletter
How to Make a Newsletter Profitable. Ads and sponsorships, affiliate marketing, paid newsletters, paid membership, email courses, and as part of a funnel are six tested ways to monetize your newsletter.
1. Sponsorships And Newsletter Adverts
Ads and sponsorships are the two main revenue sources for newsletters.
Like other sponsored content, newsletter advertising functions similarly. A link to a company's or brand's product or service is included in your standard email. These links contain promotional text and pictures of the company's merchandise or emblem. They might resemble the following:
An illustration of a Formation newsletter advertisement. It reads: "Obtain a position as a software engineer at a premier organization. Are you an engineer looking to advance your career and have between one and three years of experience?
Formation's online fellowship program assists excellent underrepresented software engineers in landing jobs at prestigious firms. Our Fellowship is a group of extraordinary Fellows, committed top-tier engineering Mentors, and the Formation team, who are all working together to prepare and place our Fellows in the most exciting tech jobs. Utilize Formation.
You can use indicators such as open rate, click-through rate to a brand's website, and sales volume to judge the campaign's effectiveness. Sponsors of newsletters typically seek a direct ROI rather than "brand awareness."
Should your newsletter contain advertisements?
For a few reasons, using newsletter advertisements to monetize a newsletter is appealing.
Since you must send the email, you might as well be compensated by a sponsor for your efforts.
As your subscriber base grows, you can continually raise your prices. Additionally, you may typically charge more for an ad place the more specialized your list is.
Not all is rosy, though.
There must be a lot of back-and-forth contact when doing newsletter sponsorships. Particularly with businesses who are only recently experimenting with email-based paid advertising. They might be too price-sensitive and attempt to haggle you down throughout dozens of drawn-out emails, seek input on their material, have lots of insight into metrics, or be otherwise difficult to deal with.
Sponsors may request that you recommend their goods, refrain from mentioning their rivals, or opt for a "candid mention" without disclosing your connection.
Always put the safety of your audience and your reputation first. Refuse to work with sponsors who won't follow your rules.
The relationship can be highly beneficial if you discover exceptional sponsors strongly aligned with your brand and audience.
My best advice? Give large savings for batch-ordered, multiple-run ads.
In this manner, your average deal is far higher, and you can justifiably collaborate closely with the sponsor to perfect their text. They'll appreciate how much you care about their outcomes, and you'll work with a lot fewer people to manage the adspace each month.
In its weekly newsletter, Dense Discovery offers one primary advertising space. Reach 34,000 subscribers who enjoy discovery for $599 with a 50% open rate.
The campaign overview for Dense Discovery is shown in this image. It includes information on their current subscribers, email open and click rates, reader demographics, frequency, and the number of slots in each issue.
They outline the audience's geography, a few subscriber traits, and the frequency of newsletter distribution. Each of these is crucial so that sponsors may assess how well their target audience and newsletter readers align.
Depending on the nature of their offer, sponsors can select from various formats.
Possible ad formats from Dense Discovery are shown in this graphic. Text-only format A includes a byline, a few short titles, the name of your product with a URL, and a brief description.
The landing page also has a fantastic case study. Dense Discovery positioned the results for Alex Hillman's book launch (8% conversion!) directly above the CTA to reserve an ad slot.
This email describes the effectiveness of such marketing and instructs potential customers to check the current schedule and reserve a time slot.
The fact that Dense Discovery's newsletter subscription slots were fully booked three months in advance at the time of writing is not a coincidence.
What can you learn for your own newsletter from Dense Discovery?
Make the audience profile obvious.
If feasible, mention sponsors and prior outcomes.
2. Programmatic Advertisements
What about automated advertisements in newsletters? The Georgia Sun, a local news organization and a Newsletter Glue client, manages its advertising with Jeeng (formerly Powerinbox). They copy the code snippets they have received from Jeeng directly into an HTML code block in the block editor.
This automatically displays correctly in their email newsletters.
An example of a "You May Like" "segment pointing readers to three distinct items within a newsletter. Cake on the left with few calories. Brownies in the center, with what appears to be an elf of some kind. Mount Takahe as seen on the right.
What if, however, you wanted to monetize your email without having to seek out sponsors, plan text, or provide metrics?
This subsequent email monetization plan may be the best option for you.
Similar to a referral scheme, affiliate marketing pays you a reward for every consumer who purchases after clicking on your special link (the "affiliate link").
The best thing about affiliate marketing is that there is no entry-level requirement for email list size.
In fact, you can promote affiliate links in your very first email.
Applying for most affiliate programs will allow you to get your affiliate link the same day or shortly thereafter rather than haggling over prices and passing around ad content. This allows monetizing an email list through affiliate marketing a relatively low-effort process.
What Affiliate Marketing Tactics To Use In Your Newsletters
Products and services you currently use and adore are the best to advertise as an affiliate. This is because your advice will be sincere. Because of that, readers will believe what you have to say.
However, telling your chess aficionados in your newsletter to buy your favourite barbecue set is insufficient. It will come off as forced, random, or spammy.
Affiliate marketing only works if readers are interested in the product you are about to recommend but aren't aware of it yet.
Because of this, choosing the right offer is essential. I'll show you some examples of how newsletter publishers do this by matching their affiliate items with their audience's goals.
Are You Tired Of Scams?
In addition to picking the appropriate products, you must take three more steps.
To start, just like with a sponsored ad, declare your affiliate links. The majority of the time, subscribers will appreciate your openness and purposefully use your link to help you.
Next, you must confirm that the affiliate program you join permits email link promotion. You cannot put links from some affiliate programs, like Amazon Associates, in private areas like inboxes.
Finally, confirm that affiliate links are permitted in emails from your email service provider (ESP). You may send affiliate links in your newsletters using Mailchimp, ConvertKit and X, two of the EPSs with which Newsletter Glue interacts.
Match your suggestions to the audience's objective. In this instance, his target market wants to launch a profitable blog, and the goods he offers assist them in doing just that.
Consider the objectives your audience is attempting to achieve and whether you have any tried-and-true goods or services that can assist them in achieving those objectives more quickly, affordably, or effectively.
Please Take Note
Affiliate marketing is expressly forbidden by Mailchimp and MailerLite's terms of service. Therefore, it is advised to avoid using either of these email service providers if you intend to monetize your newsletter through affiliate marketing to avoid having your account shut down.
We appreciate Dale Reardon for alerting us about this.
3. Cost-Based Newsletters
In a business model known as a paid newsletter, subscribers pay to get the publication's editions daily or multiple times each week.
Paid newsletters frequently include unique content like news, reporting from scratch, analysis, or market research. However, you may launch a paid newsletter on just about any subject.
You need to ask yourself why someone would pay for this.
Because of this, most widely read premium newsletters are supplemented with a free newsletter that is distributed less frequently. Before upgrading to the paid version, subscribers can sample the content in the free version.
What kind of earnings can you expect from a sponsored newsletter?
Consumer-focused paid newsletters typically cost $5–10 a month, though fees can rise significantly depending on how specialized the subject matter is.
For instance, a Media Operator, an Email Glue customer, charges $200 annually for their regular service, which includes a twice-weekly newsletter, a private Slack channel, and access to events. A Media Operator can charge a fee that comes to approximately $17 per month since they target media professionals rather than consumers.
Options for Media Operator Membership. Free subscription to the Tuesday newsletter. Tuesday and Friday newsletters, private slack—premium. VIP: Weekly newsletter, exclusive Slack channel, invitations to member-only events, and a one-hour consultation call.
Is it wise to launch a paid newsletter?
Launching a paid newsletter offers benefits and drawbacks. The good news is that your newsletter generates regular monthly income. In other words, you may start estimating how much money your newsletter will bring in each month.
In contrast to an ad-supported newsletter, it starts to gain greater value as an asset.
However, several aspects of running a paid newsletter business might be challenging. To begin with, you must distribute your newsletter each and every week. It can be challenging to take time off, and it's simple to get creator fatigue.
The rate of cancelled subscriptions, or "churn," can be very high for paid newsletters. To increase your email's readership, you must add new subscribers each month and keep those who cancel.
The people who can commit to a strict writing schedule tend to do well with paid newsletters. That includes professionals like business analysts, reporters, and journalists.
However, there are methods to combine your newsletter with another paid service that generates MRR and has a less demanding publishing schedule, such as paid communities and memberships.
4. Paid Communities And Memberships
Paid communities and memberships are essentially two names for the same thing.
A membership is a package deal that unites individuals with like interests as a paid community. A monthly or annual charge is typically associated with the membership, which provides access to events, courses, and training materials.
It generates recurrent income, just like a subscription-based newsletter, but it also has a high turnover.
However, it requires less publishing because the membership's material is frequently timeless and accessible to members regardless of their enrollment date.
Paid communities and memberships present a problem in that they demand daily involvement from the community manager to get going. Since communities are made up of individuals, it may be difficult or impossible to automate community management.
You might wish you had a teammate to assist you in managing a membership service.
How Much Money Can You Make With A Membership Fee?
Membership costs are frequently comparable to those of paid newsletters, however, they might differ greatly depending on the intended audience.
To give you an idea, Commonplace is a membership service for those looking to improve their professional and financial decisions. They charge $150 a year and provide members with worksheets, instructions, discounts, and access to a private forum.
We're not interested in oversimplified rationality, the graphic declares. Theoretical work without application does not interest us. Above all, we want to do what is effective. The Commonplace membership program aims to create a practicing community centered on these concepts. With a Commonplace Membership, you can join a community of practice: annually $150 USD
Another well-liked membership is Trends.co, which charges $299 annually and provides business owners with a Facebook group, events, industry assessments, and content. They provide services to more than 6,000 members, thus it is reasonable to assume that they earn over $1.8 million annually.
5. Pay-Per-Email Courses
Email courses consist of a predetermined series of emails that are automatically sent to subscribers when they sign up. The same material is offered through a paid email course, but you must pay.
Unlike paid memberships and newsletters, a paid email course is often a one-time purchase. However, there are ways to make it a subscription as well.
Consider Highbrow as an example. Highbrow is a platform for paid email courses that enables users to enroll in various email courses for a single monthly cost. The selling point is that users may easily learn something new daily in their mailbox.
3,000 lessons, 100+ experts, 500,000+ lifetime learners, and featured courses from Highbrow. Mastering Your Conversation, A Daily Journal Practice to Become a Better Person Every Day, and other programs are available. The Big 5 Traits: An Introduction to Personality Psychology
In a typical marketing funnel for a paid course, email courses are provided for free. However, there is no reason you cannot include enough value in such emails to justify charging for them.
6. As A Funnel's Component
Finally, one of the most common ways to monetize a newsletter is to use it as a funnel for a for-pay product rather than making money from the email itself.
Those who create newsletters frequently use their email list to establish enduring relationships with their readers. Afterward, provide access to more expensive offerings when the moment is appropriate.
Popular options to monetize a newsletter include courses, coaching, masterminds, and consulting, which don't need you to promote others' goods (as with sponsorships or affiliate marketing) or commit to a lengthy agreement.
In summary, your newsletter functions more as a tool for growing your brand than as a source of immediate money.
You need a welcome sequence and a predictable newsletter for it to function.
A welcome sequence aims to give your subscribers a lot of value in a short period of time. They are therefore convinced that you will provide a top-notch experience after you pitch your goods towards the conclusion of the welcome sequence.
A welcome sequence could consist of your best blog posts or an email course that directs recipients toward a particular objective. The latter is particularly useful if you want to upsell the reader to a more comprehensive course package later. In particular, if the course topic would be better explained by video than through text in an email.
He recruits subscribers for his email course, 4 Rules You Must Follow If You Want to Speak French Fluently, using an exit intent popup!
An offer to sign up for free weekly classes with audio recorded by native speakers and join a big group of people learning French.
Each of his more than 57,000 subscribers is encouraged to attempt his flagship French Course, which costs about $100, after the course.
Conclusion
Profitable newsletters can sell for millions of dollars on the market. If that's your goal, even newsletters with modest beginnings can develop into successful media organizations.
Creating a newsletter can be a straightforward addition to your existing WordPress blog or website. Additionally, instead of relying on your email service providers to handle the hard lifting, this will allow you greater control over how you charge and process payments.
I trust you enjoyed this article about How To Monetize Your Newsletter. Would you please stay tuned for more articles to come?
Take care!
JeannetteZ
Want to Learn How to Build Your Own Home-Based Online Business & Start Making Money Online From Your Comfortable Couch?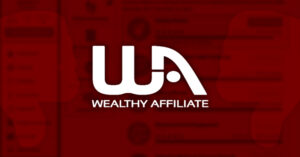 Your Opinion Is Important To Me
Thoughts? Ideas? Questions? I would love to hear from you. Please leave me your questions, experiences, remarks, and suggestions about How To Monetize Your Newsletter in the comments below. You can also contact me by email at Jeannette@WorkFromAnywhereInTheWorld.com.
Disclosure
This post may contain affiliate links. I earn from qualifying purchases as an Amazon Associate and other affiliate programs. Read my full affiliate disclosure.
You may also enjoy the following articles:
Wealthy Affiliate Review – Scam or Legit? The Truth Exposed
Best Anonymous Blogging Platforms
All You Need To Know About Google Analytics