13 Ways To Make Your Content Better
13 Ways To Make Your Content Better
What do you do when you want to order something online? Do you enter an online store directly and buy what you need? Probably not! Today, the diversity of products and services in the market is crazy. You cannot make up your mind. As a result, you will need information. For example, imagine that you want to buy a smart LED TV and you have roughly around 2000 dollars for that. If you go to online stores, you will face too many technical words, which are all confusing for you.
There might be other issues as well which could annoy you. For instance, you see two different TVs with the same price but from two different companies. Or, you end up having problems between three TVs when you cannot decide what features are more important to you. Naturally, you might search the phrase "the best-LED TV which costs 2000 dollar", "2000 dollar LED TVs", or "the best brands to buy a LED TV." Then, Google or whatever search engine you are using will show you millions of links from where you can get your information from.
The possibility of opening the first five hits is very high for you. And, guess what, these popular links, which you can see at the top of Google search results, have tried days in and days out to occupy a position like that. How do companies act so that their sponsored links are always at the top of search engines? Do you want a concise answer? The answer is content! Yes, content could be your redemption from the lowest levels of popularity. Good content means more visits, more impressions, more conversion, and, finally, more money.
What Exactly Are We Going To Do Here?
Maybe, you are running a startup. Or, your business is not big enough yet. Or, perhaps, you are short on budget, and it is hard for you as the manager to even pay your employees' salaries. You definitely don't want to hire another person and pay him to produce content in these situations. In fact, you have to be able to create content by yourself. Therefore, today, we are going to talk about some techniques for creating professional content. Let's get started. First, we should know what content is and how much content is out there?
What Is Content?
Well, I guess you don't need to look it up in your dictionary or somewhere else. Content is whatever you put on your website, social accounts, etc. Have you written an article on your website? Have you produced a video clip and posted it a few weeks ago? Or, have you designed an infographic image? All these things can be considered content. As we said, you can create them by yourself or hire other people to do it for you.
How Many Types Of Content Do We Have?
Perhaps, you can count them with me. There are basically 11 types of content that help you expand your business. They include blog posts/articles, white papers/e-books/reports, podcasts, email newsletter/nurturing campaigns, videos, thought leadership or POVs, infographics, how-to guides, social media posts, case studies, and client profiles, and webinars. Depending on your business, audience, and goals, you should use one or more than one type of these content. Let's review the most common types of them here.
1. Blog Posts And Articles
Blog posts and articles are one of the most common types of content and probably the oldest type. , you write a text which informs your audience about your products, company, or brand. In addition to the informational value associated with posts and articles, they serve as a great digital marketing strategy. How? Because you can learn which keywords work for your company the best and start using them in your posts and articles.
For example, if your company is selling digital cameras, you can use keywords such as:
"the best digital camera,"
"the cheapest digital camera,"
"what does a professional digital camera have," etc.
These keywords or phrases are often searched by internet visitors and help your website get visibility by being shown at the top of the search engine search. Posts can be reviews, stories of companies' success, describing products and services, showing people's responses to a specific brand or company, and many more.
2. White Papers, eBooks, And Reports
This type of content is similar to the previous one, but it is longer and in pdf format. The length is between 3 to 5 thousand. Or, sometimes, you aggregate several articles on a specific topic and post them together. Since the length of this content could be longer than usual, companies or brands use it to make their audience familiar with more professional topics for those who are really interested in the field. These articles are great when you want to incorporate lots of keywords in your text.
3. Podcasts
one common problem people usually have when they want to get informed about something is lack of time. They want to learn but don't find the right time to do so. Podcasts are great for these people as they can listen to audio tracks while engaging in other activities. For example, you have to take at least three hours on the subway to work and come up.
However, the subway is always crowded, and you are not comfortable holding a book or cellphone in your hands. You can easily use your headphones and listen to podcasts. They are much easier to be read by busy people. Your company can hire someone with an attractive voice to run podcasts for the public.
4. Email Newsletter
Sometimes, Internet visitors come to your website and leave their emails. However, they will never come back because they didn't like your business or forgot to do so. The newsletter is, in fact, an indirect way of reminding people of your brand, so they come and check on you. For example, you can send your customers an email and let them know of your new products.
Probably, if the email hasn't been designed properly, nobody opens it. By using professional content, more people will click, which leads to an increase in your conversion. The content in an email newsletter must be short, original, and associated with great images. Also, it shouldn't be demanding too much!
5. Videos
Videos, by far, are the most engaging content on the internet. Do you know why? It is because humans, by their nature, are visual animals. They get bored after reading one or two pages of text but keep being interested even after watching hours of videos. Videos are amazing tools, especially for businesses that can exploit them more. For example, if you are running a technical institute where people can teach how to run diagnostic tests on different brands of vehicles, you will definitely benefit from creating tutorial videos for them.
6. Thought Leadership Or POVs
If you are a soccer fan, who do you like to know more about? Probably, you would say Cristiano Ronaldo. How do you feel if one of the local websites in your country has interviewed him? If you are an author who likes to write novels, you will be excited to know if a website has interviewed Dan Brown.
As a business manager, you can talk to important people in one or several fields and ask them for a short interview. When your brand's name is going to be placed next to a celebrity, I can say you will experience a boom phase which leads to great sales. So, you can benefit from celebrities to get more online popularity.
7. Infographics
I told you! People hate to read long articles, especially when you have no time to eat your lunch in a relaxed way. So, you have to present your data so that it is not boring and can be adsorbed concisely. Infographics can do the job perfectly.
Infographics are collections of statistical data which are being presented in a compact style. Infographics are essential when it comes to encouraging people to buy something. For example, you are selling houses to people, and you have a customer who is not sure whether buying a house will be a rational investment.
Now, instead of explaining for 10 minutes, you show them an infographic showing that the housing price has doubled over the last three years! And, based on the prediction, it is going to be even more. Then, there is no question that the customer will be more interested!
8. How-To Guides
how-to guide content or tutorial videos are very famous! Now, in the age of technologies, you don't need to go to class to learn how to play the violin, read Spanish, design a website, etc. You can learn them all thanks to tutorial videos. For example, you can learn how to cook very delicious food if running a culinary school. Or, you can create short videos and show people how to scan their computers if you are selling computer-related accessories.
9. Social Media Posts
Content is not exclusive to websites; you can have them on your social pages too. However, they have to be written and designed in a specific format. You have less than a few seconds before users decide to move on. Social platforms provide you with different features such as posts, live, stories, etc., so you can diversify ways of advertising your brand or company.
10. Case Studies And Client Profiles
You can benefit from case studies and client profiles to show the power of your brand or company. You should know that these articles take longer than usual articles and require more knowledge and professionalism.
11. Webinars
In the past, when you wanted to adsorb new customers, you had to hold a ceremony and ask a famous figure in your business to come and talk to the audience. However, because of the COVID-19 pandemic and changing lifestyle, you can easily manage such conferences through your website or social page.
When people know a famous person will be online and talk about discoveries in a certain field, they cannot wait until it gets started. It is mainly because of the content itself. But, the fact that they can communicate directly to a successful person and chat makes it even more interesting. These webinars can be written down and circulated in other formats such as podcasts, written posts, videos, etc.
OK! We had a quick overview of different types of content. Now, I am going to explain methods that can improve the quality of your content much better. Sometimes, these techniques require nothing but dedication and accuracy. So, let's make your content better.
1. Crafting A Compelling Headline
The headline must be able to tell what your content is all about. Also, it shouldn't be too long and have a complicated vocabulary in it. So, think of ways to make your visitors more interested in your article, so they continue reading it. So, to wrap it up, the headline you are using must be attractive, something most people could believe in, expressed in an active voice, easy to read, brief, and finally accurate.
2. A Killer Introduction Forces Your Visitors To Continue Reading Or Watching
The introduction part of your content, whether a video or text, must contain everything that you are about to tell but very briefly. For example, in the introduction section of your video, use some controversial quotes relevant to your business. So, a nice introduction should first explain the background knowledge that we have about something.
This part will be followed by a couple of sentences identifying the problem that the author or producer will speak about, focusing on the fact that solving this problem is a matter of urgency. Finally, all the content must be summarized at the end with one of two sentences from the author themself.
Are You Tired Of Scams?
3. Write For Your Audience
You have to create your content in accordance with your visitors' needs. If you are running an online store where people can buy digital TVs, don't create beauty products or vases in apartments. People don't come to your website to learn about beauty products, etc. So, you can narrow the topic of your content down to what your viewers expect you to produce.
4. Be Engaging
The tone of your content shouldn't be too official so that nobody wants to listen, watch, or read after a few minutes. Instead, try to get them in. there are many ways you can get them engaged. For example, keep asking them questions throughout the content and ask them to comment for you. Or use active voice so the audience can communicate with you. Sometimes, you can intentionally say something bizarre to make others want to express their opinion about it.
5. Include Actionable Tips
it depends on the topic, but when it is possible, finish your content with actionable tips. For example, if your content is about stopping being selfish in social situations, invite visitors to do certain tasks and report the result for you. That's how your engagement rate will go higher.
6. Don't Copy And Paste – Be Original
One of the most common you might commit is not spending time to create your own content. It is unethical and unprofessional to copy others' production. There are many downsides associated with that. First of all, visitors don't consider your company a professional one anymore.
I mean, which professional individual doesn't have enough time to develop their own version of the content. Copying lacks the originality that your visitors expect you to have. Second of all, even you are a recognizable professional businessman. You will ruin your reputation by not producing novel content. People will probably think of you as someone who worries about their business appearance.
7. Integrates All Types Of Content
It is better to have videos, infographics, and texts together in one article. In this way, people will be more likely to stay and continue until the end. But be careful! Choose the most related content to protect the logic of your content.
8. Don't Forget To Do The Branding
When you spend too much time and energy, you are waiting for a positive result. So, you have to do it as perfectly as possible. One thing that you can do alongside content creation is branding. For example, when you are producing videos, but the logo and the website address of your brand are at the top of the video.
This video will probably stay on the internet forever and generate leads for you. Or, when you produce a written post, make sure to refer to your business' official website to increase the traffic. Or, at the end of an exciting infographic, ask visitors to leave their emails so you can communicate with them later. You see! The reason behind producing content is getting online visibility. With the actions mentioned here, you are more likely to get famous in a short period.
9. Set Up Your Blog
In addition to your website and social accounts, you can start having your blog and creating content in it. Blogs create a friendlier atmosphere to engage with the visitors. In a way, you can consider creating content for a blog as a playground for your website. You are open to writing and producing about many different topics and test your ability with that. Also, you can put the link to your website and social accounts to get more visitors too.
10. Start Building An Email List
When you post content on your website, you should think about the near future too. I mean, the more you move forward, the more accurately you have to be able to target your audience. Email list at the end of your content can do the job for you.
Every time you post something online, a few visitors will be interested and give you their emails in case you have published new content. The more you post, the more visitors interested in your business you will get. This is how you gain high traffic because you can easily communicate with them and let them know that something new is out there.
11. Keywords Research Matters A Lot
Some analytical tools can let you know the most common or engaging keywords in a specific business sector. Then, whatever content you are producing must cover those. Also, you can check your competitors' websites and find out what words they are using. Then, after spotting successful keywords, you need to incorporate them into your content.
12. Ask SEO Experts To Comment On Your Content
SEO experts are people who know how to create content. They are specialized in understanding the requirements of your website and how you can gain visibility by producing appealing content. Probably, at first, you should need to hire someone to learn you the steps. After that, you can refer to them to check your own content.
13. Use Social Managing Platforms
There are some platforms like Mailchimp that help you expand your business online through blogging and creating content. These platforms are equipped with different features and tools that maximize your website's efficiency and content because even the most professional content will not be read when the website design is awful.
Conclusion
Content is a significant part of online businesses these days. No matter what your business is, you are using content for some purpose. You might want to get your visitors informed, sell your products, advertise another brand, etc. In all these cases, you need killer content. In this article, we first talked about different types of content and then discussed how we can get the best out of it.
I trust you enjoyed this article about the 13 Ways To Make Your Content Better. Would you please stay tuned for more articles to come? Take care!
JeannetteZ
Want to Learn How to Build Your Own Home-Based Online Business & Start Making Money Online From Your Comfortable Couch?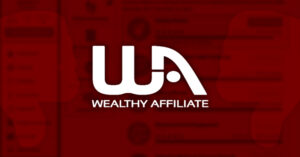 Your Opinion Is Important To Me
Thoughts? Ideas? Questions? I would love to hear from you. Please leave me your questions, experiences, remarks, and suggestions about the 13 Ways To Make Your Content Better, in the comments below. You can also contact me by email at Jeannette@WorkFromAnywhereInTheWorld.com.
You may also enjoy the following articles:
The 9 Best Phone Apps For Blogging
Best Time Management Tips For Bloggers
Best Ways To Convert New Visitors To Subscribers
Social Media And Mental Health
Does Social Media Cause Depression?
8 Best Affiliate Marketing Niches To Make Money
7 Best Strategies To Make Content Go Viral