How to Create A Blog For Free

How to Create A Blog For Free
Introduction
The Internet has created a huge volume of opportunities to make money online. You can have your own blog and even an online store and attract many visitors and customers. Creating your own is free and easily done. Blogging is considered a great way to earn money. Through writing content, you can introduce your products or services and sell them to many clients.
Help from Website Builders like WordPress, Bowwe, and SquareSpace
First, you consider essential aspects of creating your own website. Maybe a few years ago, it was not easy to write a blog, but it is straightforward to get help from builders like WordPress, Bowwe, and SquareSpace nowadays.
Be aware of some elements that help you start a professional and attractive blog and find fans. Try not to write about lots of different topics. Focus on the one subject you are interested in and want to write about. The topic will affect your content and the appearance of your website.
For example, a blog related to computer games will differ greatly from the one about home appliances. You want your website to make money for you, so it has to be attractive.
Find Attractive Themes For Your Website
Do some research online to find inspiration and attractive themes for your blog. You can check many portals to find the popular subjects and attractive aspects and how other people are showing interest in a definite area. The popularity of topics is significant, but it is not the only factor.
When many website owners are writing about food, for example, and you choose to write about food as well, you will have a lot of competition. It will be difficult for you to put yourself at the top of the search results.
Choose Your Topic to Write About Called Niche
Once you have chosen your main subject, check out other websites, especially those you will compete with. To create a blog, you should take some steps. First, go to a website that gives blogging services, like WordPress.org, WordPress.com, Wix.com, Weebly.com, and Blogger.com.
Then, create a free account. Click the link "add a new page." You should choose an appropriate template for your blog subject and themes. Then, go to the management panel of your blog and click "Add a new post." Fill in the blanks regarding the name of the post, its title, and description.
After that, save your changes. Make sure to save them every time you make changes to the blog. Then check the settings to add header and pictures. When your post is ready, click "publish" to publish the content.
How to Run Your Blog?
It is not enough to have a website. You have to make others follow your blog and read it. You can follow some guidelines:
Know Your Audience
Know your readers: You have to know to whom you are writing the content. Know your addressees and write interestingly and effectively. Determine what your target audience is like. Are you writing for men, women, or both? Are you writing to the younger, middle-aged, or older? Are you writing to those who live in cities or villages? These factors are significant for your writing style and topics.
Your language must be suitable for the target group. Use a language that suits your audience. Now, you have this information, and you choose the proper content and language for them. Try to focus on subjects that are of interest to them and use a language they like. Try to make them curious or help to solve their different problems.
Plan On What You Want to Write About
You want to have a plan on what you are going to write. This enables you to create great content for the audience. You can search to find popular ideas on the Internet.
You have to create your unique content: You should not use the same content as other people. If you do not follow the guidelines, you cannot be on top of the search results on the Internet, and few people will read your content. If you want to write about a popular subject, you can find new ways to make it interesting. Find interesting ways of developing an idea.
Divide Your Content Up into Smaller Subdivisions
Divide your content up into smaller subdivisions. People don't like long articles. Everybody looks for short, interesting content online. If you want to develop an interesting topic for the readers, you can consider specific subjects within a general topic. By doing so, you can provide interesting content, but not in the form of a long article. This way, you can also increase the number of keywords in your blog to make it suitable for search engines.

Follow Your Industry Closely
You should follow your industry (niche) or domain of activity closely: If you want to keep your audience interested, you will have to show that you have plenty of information about your industry or activity domain.
Readers expect you to give them comprehensive and deep-reaching content. You want to write about the most recent topics in the field. If you follow the industry, you will always have new things to write about.
Check out what other bloggers in your niche write about. They compete with you, but this way, they can be considered partners for your advancement. They can give you new ideas and themes.
Enrich Your Content
Enrich your content by making valuable changes in your blog and promoting it using the comments that the readers put on other blogs. Please invite your friends to read your blog and promote it by enriching your social media profiles. This way, you can increase the number of your readers.
Pay attention to choosing interesting and catching titles. Headlines are crucial and can absorb a large number of readers. Being aware of the aspects of headlines makes you increase the number of visitors to your blog.
Start Earning Money Through Blogging
Following the guidelines closely, you will soon find the first visitors, and gradually the number of readers will increase. This growing number of visitors will motivate you to create more similar content. Portrait yourself as an expert, and your opinion will be considered very important to them. This is the time when you can earn money through your own website.

Some Guidelines Related to Blogging
One of the factors to consider in blogging is SEO (Search Engine Optimization). Use SEO to attract lots of people to your website. SEO includes keyword research, the process of making links, and other things to promote your performance.
But it is elementary. Do not worry. Just follow these steps. First, find some keywords with a low ranking difficulty about the topic of your blog. You may use tools like Moz and Ahrefs to find out the keyword search volume and its difficulty.
Start creating content that is considered best on the internet for the subject and the selected keywords. Choose the keywords that show your aim in running the blog. Be very careful about the selection. Choose the popular keywords.
Then, create content related to the keywords. Search Google to find what the rankings are among the top 10 results and then take the proper measures to create a great blog. A better blog means great content, better pictures, links to other sources, and deeper explanations.
After you create the content, take time to promote the content. Spend even more time than you did to create it. Also,  build some links to enrich your rankings.
Start building links to other websites to promote your ranking. This is an important part of SEO. One of the most important indicators of Google is the backlinks to your website or blog. It may be a lot of work, but it is not difficult. It is related to making strong relations and activities of networking. To do so, you need to take a few steps.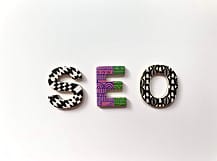 First, you will need rich content. People will not link to the low-level content, and it doesn't make any difference for them if you have just started blogging or have been in this field for a long time. Some suggest that you can create content specifically for the people that you want links from.
After you create great content, it is time to contact the website owners you have linked to your content. These people will most likely share a link because this way, they can benefit from it. When you make people look better in your blog, the chance will be higher than they will link back to you.
Please choose quality over quantity. Many people who start a blog for free may not know this, but the professionals know that quality is much more important than quantity in blogging. Another point is that daily or even weekly posts may not be necessary.
When things are done well, one post each month will be enough. This way, you have time all month to promote your blog. Let's put it this way. Would you rather put ten average posts on the blog or two high-quality ones? Professionals mostly prefer two good ones. If you have backlinks in those two posts, they can promote the value of internal links.
Use the internal linking to help Google find your blog. When you start writing a blog, internal links can play an important role. The internal links link from one page of your website to another page of your website.
External links link your page to another page on another website or blog. Internal links can be important for SEO and help your readers move to different parts of your website. Your new readers will have the opportunity to read the old content.
Why Create A Website?
There are millions of blogs on the Internet. You may ask yourself why you should write a blog. Even if you are not good at writing, it doesn't mean that you cannot start a great blog website. With the potential that the Internet has created and the huge volume of activities in marketing, everybody can become a blogger now. There is also a lot of blogging software and platforms.
The main reason you may start a blog is your interest in the topic of the blog. Because you are interested in the field, you will constantly create posts and promote your content. There are various reasons why you may start blogging. You may want to help other people.
You can share with others your experiences in a certain field. You can tell your visitors many things about your expertise or knowledge. Many people will appreciate your information and will thank you.
Starting a blog can allow you to get a great reputation and show a good profile of yourself. It can help you to become famous. It is also a good way of making money. Many people are making good money through blogging.
Conclusion
To create a good website, you have to take some steps.
First, choose a name for your blog. It should be chosen in a creative way regarding the themes of your website.
Then, you work on the design and template to make it suitable for your style and themes.
After that, you start writing content based on the guidelines you have learned.
Your content should attract the audience and include proper keywords and links to other sources.
Then, you publish your posts and try to promote your website considering the comments and different views.
I trust you enjoyed this article on How to Create A Blog For Free. Please stay tuned for many more blog posts like this to come. Take care!
JeannetteZ
Ideas? Thoughts? Questions? Do you have any other ideas on how to earn money from home? I would love to hear from you. Please leave me your questions, experiences, remarks, and/or suggestions about How To Create A Blog For Free in the comments section below. You can also reach me by email at Jeannette@WorkFromAnywhereInTheWorld.com.
You might also enjoy these articles:
Proven Ways to Earn Money From Home Online
How To Make Extra Money At Home
How To Make Money With Freelancing
How to Get Started With Affiliate Marketing