How To Do Guest Posting
Outreach specialists often use the popular backlink-building tactic of guest blogging. Although it is a simple procedure, effective guest blogging tactics need more than outreach expertise.
Websites that use guest blogging can benefit greatly from it. It sends targeted referral traffic from the website where your guest post is published to your website. Your brand recognition and trustworthiness grow as more people read your writing and visit your website.
For websites or blogs in their specialized sector, guest writers submit guest content. When you link to your guest post from your website, it adds value to your website and raises the domain authority.
Search engines note over time that your website has a ton of high-quality backlinks from specialized authority websites, further boosting your website's search engine ranking.
Let's review the many advantages of guest blogging activities to your site before discussing the dos and don'ts of guest posting. The widespread notion is that guest blogging is just another old-fashioned link-building strategy. Although it is a link-building tactic, guest posting provides much more, and let me be clear—it is not going away any time soon.
To rank your website higher on the SERP, Google considers link building one of the most essential elements. This article will serve as a tutorial for readers new to guest blogging who want to learn more about the tactic.
This article will also be helpful if your requests for guest posts are often ignored or if it's difficult for you to connect with potential guest post candidates. Hopefully, it will assist you in overcoming the challenges your current guest blogging approach has presented.
What Exactly Is A Guest Post?
Publishing content as a guest on another website is known as guest posting. Experts in outreach do it to raise brand recognition and get backlinks to a website. The organic ranking may be enhanced by publishing guest posts on authoritative websites and obtaining backlinks.
What Advantages Do Guest Posts Offer?
Several advantages may come from having your guest articles accepted and published on high-authority specialty websites, including:
1. It Increases Brand Recognition
Your brand will become more well-known due to guest posting on other websites, increasing brand awareness.
2. It Increases Authority
Writing excellent material for other websites increases your author's reputation and positions you as a thought leader in your field.
3. It Enhances SEO Effectiveness
Through link building with excellent guest blogging, you may raise the rating of your website, which will increase SEO efficiency.
4. It Aids In Expanding Your Clientele
The more guest articles you submit to various websites, the new audiences will discover the more your company.
5. It Facilitates Referral Traffic
You may drive a lot of referral traffic to your website by securing high-quality guest blogging.
6. It Creates Reliable Backlinks
You may boost the authority of your website and its backlink profile by engaging in the guest blogging.
7. It Produces Fresh Leads
They turn into fresh leads for you when more individuals visit your website as a result of referral traffic and express interest in your company.
8. It Creates Partnerships With Other Specialty Bloggers
You may establish a long-lasting relationship with other guest bloggers in your field by engaging in the guest blogging.
Eight Steps For Implementing A Guest Posting Strategy
The lengthy, step-by-step guest blogging process may be successful when done correctly. Below, we'll go through each phase of a well-thought-out guest blogging strategy.
1. Identify Your Objectives For Guest Posting
Establishing your objectives is the first step in an effective guest blogging plan. Knowing what you want to accomplish with your guest articles can help you create a clear road map. List your top three motivations for accepting guest posts. It may be done to create backlinks first.
Additionally, it could be advantageous to raise brand recognition, enhance your overall SEO strategy, increase website referral traffic, and create enduring connections with authorities in your field.
Since Google only rewards connections from high-quality websites, you shouldn't be trailing behind websites with less authority if your main objective is to develop quality backlinks. Similarly, you should decide to guest write on a website with a large readership if you want to increase referral traffic to your website.
2. Look For Chances To Guest Post
Your method may succeed or fail, depending on how well you can find guest blogging possibilities. I'll give you a few straightforward tips for locating guest writing possibilities. Start by searching for guest blogging opportunities on websites that appeal to your readership. Contact the sales and marketing team to learn about buyer personas and find websites that fit them if you are unclear about what your audience enjoys.
Using guest post tools to research where your rivals' backlinks come from is another approach to discovering prospects for guest blogging. For instance, if a certain website links back to one of your competitors if your content is strong enough, it may do the same for you.
You may use Google to identify websites that accept guest posts from your subject if you want to compile a list of guest blogging sites for the future. This will enable you to contact websites that your rivals may have overlooked.
3. Use Sites That Accept Guest Posts
Sort the websites on your list of prospective guest blogging opportunities according to your criteria. Not every website that accepts guest posts will meet your requirements. Create a set of standards to compare it to each nominated site.
Find out whether a site has the audience you're looking for, the authority to enhance your backlinks, a specified level of monthly traffic, the proper readership for your guest blogging objectives, etc. Make a final list of sites to contact after a site meets all of your qualification requirements.
4. Create Blog Post Ideas
It's time to come up with engaging blog post ideas once you've narrowed down the sites that meet your requirements for guest writing. Consider blog topics that will help you become an expert in your field and hold readers' attention.
Don't offer content ideas previously written about on a blog. Find content-gap ideas and present them as an alternative. There is a significant likelihood that blog owners will accept content-gap proposals since they fill in the gaps between current and missing material.
5. Write A Pitch For A Guest Article
Guest blogging doesn't ensure publishers accept your material and put it on their websites. You need to grab publishers' interest through personalized outreach emails and present your guest blogging idea. You may follow these steps to create a great guest post proposal that has a chance of being noticed.
Find The Appropriate Person To Contact
Don't go to a publisher's general contact page and send an email to the email address shown there when you wish to reach out to them. Try to get the publisher's business email address instead so that it is noticed when you submit your proposal.
Read The Site's Requirements For Guest Blogging
Ensure the instructions for guest blogging on a publisher's website are simple to understand before you get in touch with them. Contacting publishers with strict, maybe challenging criteria would be a waste of your time.
Make A Catchy Headline
Other outreach professionals also pitch the publisher when you do. The subject line of your email is the first thing the publisher will see when they open it. Therefore, create a distinctive subject line for your email that distinguishes it from the sea of other identical ones. Avoid using topic lines that are too general, such as "Collaboration Request for Guest Posting" or "Guest Post Submission Request."
Be Specific
Don't give publishers copy-and-pasted guest post outreach templates. Give your pitch a personal touch to make it more individualized and give the reader the impression that you have done homework on them and their website. Don't mince words; be polite but firm in your request.
Are You Tired Of Scams?
Describe The Advantages
Don't end your email message with only your introduction and the invitation to guest post. The advantages of accepting your offer should be clearly stated in your email.
Describe the advantages to the publisher of publishing your article on their website. Describe how your material will address the current content gap on their website using screenshots to back up your assertions.
Show Your Worth
Include links to prior guest posts you've written for other websites in your guest blogging pitch to support further and illustrate how these actions have improved your stats. The publisher will be able to see your potential more readily if you provide additional evidence in your email.
6. Compose A Guest Post That Will Be Published
You must compose the guest post the publication wants to publish on their website when your pitch is approved. If you can provide top-notch material on schedule, a publisher will want to collaborate with you again and again.
Understanding the criteria is the first step in writing guest articles. You must adhere to the guest blogging policies set out by each publication if you want your guest post to be approved. Instead of being commercial, your material should be educational.
You provide the audience with fresh information to learn about by adding value to the text. People will be interested in your website and want to learn more about what you have to offer if they believe your content to be distinctive and intriguing.
To prevent grammatical or spelling mistakes, proofread your writing many times. Check to see whether you may include a backlink to your website in the guest post when it comes to backlinking from the guest post. If not, you could be requested to provide a link to your website in the part that describes the author.
Write a bio that piques readers' interest and encourages them to explore your website. Include a strong CTA that encourages readers to visit your website. This will aid in increasing website visitors.
7. Continue With Guest Blogging
Don't believe your effort is made after you've finished a guest article. Follow up with the publisher about your post-publish date if you want to keep your excellent rapport with them. As soon as the article is up on their website, assist them in promoting it to increase its exposure and audience.
Once your guest post is published, you may perform the following things. Promote the guest article by posting the link on your social media accounts. When promoting the material, you might be kind and include the publisher's name and website. Pay attention to the comments on your guest article and reply to each. A portfolio with links to your previously published guest pieces may also be added to your website.
8. Monitor The Impact Of Your Guest Posting
If you don't monitor the outcomes, you won't know how a guest article helped you. You may wish to monitor the following stats for your guest post:
Traffic via referrals, overall
The number of social shares
The number of comments
New website visits as a percentage
% of fresh leads
Number of connections or mentions of the brand
Alterations to SERP positioning
By evaluating these parameters, you may determine which site has given you the most return on your guest blogging. This will enable you to choose the websites to contact for further guest blogging requests.
How To Find Opportunities For Guest Blogging?
One of the first phases in the process is looking for possibilities to do guest blogging. Experts in outreach often create a database of publications willing to accept guest contributions. Below, I'll go through some of the best strategies for locating guest writing opportunities.
1. Search On Google
One of the easiest ways to uncover guest post chances is to search for "your niche+blogs" on Google. Once you've compiled a list of blogs that welcome guest articles, visit each one's website to verify whether your specialty is permitted.
To establish where publishing on these blogs can benefit your website, look up the respective blogs' domain authority and rating. Make a shortlist of the sites that fit these requirements and get in touch with them to discuss potential guest posts.
2. Learn How To Use The Advanced Search Operators
To identify possibilities for guest blogs, you may utilize a variety of Google advanced search operators. Most search queries include terms or phrases connected to guest blogging possibilities.
3. Communities For Guest Posting
Several online forums are available to link guest authors with specialty bloggers. These sites may be a terrific location to begin your guest blogging career, even though you might not be able to connect with the most popular blogs in your subject there.
4. Directories Of Bloggers
Another helpful resource for finding the top and most relevant blogs in their fields is blogger directories. Shortlisting responsibilities are made simpler by the fact that these directories also show the total monthly traffic each of the blogs on their list receives.
5. Get To Know Blog Commenters
After your blog is posted on a website, blog visitors will leave many comments for you. This is a fantastic chance to network with new readers and expand your authority simultaneously, making it easier to get backlinks in the future.
5 Mistakes People Make When Guest Posting
1. Having No Or Unrealistic Aims
You should have a plan in place before you even start your campaign. Lack of objectives or unrealistic ones might cost you time and effort. You cannot compromise on your aims if you want to increase user traffic. For example, if you're rooting for a certain term, your content has to support that by structuring a piece of writing around it.
Start by getting your material published on sites with high Trust Flow, Domain Authority, and PageRank scores that rank for keywords in a certain area. You should invest in blogs with a sizable fan base if you want better outreach and more user traffic.
2. Avoid Attempting To Violate The Blog's Rules
You don't want to muck up your efforts by failing to follow a target blog's essential rules. If you ignore this, you're already leaving. You may write a perfect article for that site with the aid of the instructions. You may offer material that aligns with the blog's stats by knowing what to do and what to exclude from your article.
Most sites will only post your comments if they are perfect and adhere to the rules. Before sending it through, you want to be sure that you have fully absorbed their dos and don'ts. To obtain a sense of the writing style, linking rules, and types the blog is looking for, go through the previous pieces if there are no clear guidelines.
3. Lack Of Audience Awareness
Before you start writing, it's usual to know your audience and for whom you're writing. Guest blogging will fall short without thoroughly understanding your audience and their interests. In the world of blogging, the very same assumption is prevalent. Your audience and tastes could change when you write on another person's site.
Although challenging, this is not insurmountable. To make your articles relatable to the blogger's audience rather than your present readership, all you need to do is align them.
Let's say you now provide B2B services but wish to expand by offering them to consumers. If you want this to be successful, you'll need to change your strategy and write with the new audience in mind—consumers, not businesses.
4. Avoid Reusing Your Material
If you believe the quality of the material you provide might be compromised since it is not your blog, think again! The texture, tone, and presentation of your material must be flawless and of the highest calibre; the quality cannot be sacrificed in any way.
A strategy to increase traffic to your website or blog and increase conversions is via guest blogging. Without quality content that will benefit your audience, that is not achievable. People won't be interested in researching your useful work unless anything in your article is interesting and helpful.
5. Not Dedicating Enough Time And Opportunities
Guest blogging takes time to develop. Instead, it requires a ton of time, which may take days or weeks. Don't be shocked if you don't hear back right away after writing a post.
Give enough time, and ensure you remain busy reaching out to other sites while waiting for a response. The time it takes to post a blog is between four and six weeks. Don't give up; keep writing and network with other bloggers while you're doing it.
Conclusion
Guest writing has a variety of effects on SEO. Gaining fresh backlinks to your website is the main benefit of guest posting. One of the most important ranking elements for SEO is backlinks. Google evaluates a link's value based on elements such as the anchor text, location on the page, and domain authority of the site from which it is originating.
A dofollow backlink from a high-quality site that accepts your guest post indicates to Google that the piece of content is valuable enough for such a site to accept it. This gives your site more authority. Your site's chances of ranking on the SERP increase with its level of authority.
Your link should ideally be positioned inside the article body, with relevant information around it. Links to guest blogs are often included in the author bio area, which is acceptable. It would be preferable if you sought to bargain with the site's publisher and requested a link in the body of the material.
Links that are included inside the text of the article seem more natural, are more likely to be clicked by readers, and have better SEO value. Anchor text may impact rankings, which tells search engines about a link. For example, you should establish several backlinks by guest blogging with that specific anchor phrase pointing to your site if you want a page to rank for the term "social media trends."
It should be noted that it may not always be feasible to utilize the precise anchor text for your backlink building, in which case you can use anchor text near a variant of your target keyword.
I trust you enjoyed this article about How To Do Guest Posting. Would you please stay tuned for more articles to come? Take care!
JeannetteZ
Want to Learn How to Build Your Own Home-Based Online Business & Start Making Money Online From Your Comfortable Couch?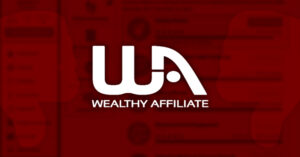 Your Opinion Is Important To Me
Thoughts? Ideas? Questions? I would love to hear from you. Please leave me your questions, experiences, remarks, and suggestions about How To Do Guest Posting in the comments below. You can also contact me by email at Jeannette@WorkFromAnywhereInTheWorld.com.
Disclosure
This post may contain affiliate links. I earn from qualifying purchases as an Amazon Associate and other affiliate programs. Read my full affiliate disclosure.
You may also enjoy the following articles:
Wealthy Affiliate Review – Scam or Legit? The Truth Exposed
Best Software To Make Your Graphics, Buttons, And Banners
Most Common Blogging Mistakes You Should Fix
How To Boost Your Success As A Blogger
How To Create Killer Images For Your Blog