The Importance Of The About Me Page
The Importance Of The About Me Page
We all want to make one of our customer's websites most often seen pages a killer one! One of the most significant pages on your customer's website is the About Me page. It is an opportunity for their visitors to learn more about their business. This is an opportunity for your customers to identify themselves to their clientele and the type of business they run. So go ahead and make it spectacular!
When visitors visit your customer's landing page, they expect to see some introductory text, such as what/when/where/how information about the Abou Me page. It's only a click away from the homepage, where making a good first impression is critical.
Why Do You Need An About Me Page?
A typical visitor to your website will undoubtedly spend some time on your home page. Still, if they're serious about learning more about what you have to offer and who you are, they'll probably jump over to your About Us page in a matter of seconds. This is your chance to introduce yourself to potential consumers on this page. Make the most of this valuable piece of digital real estate to develop credibility and trust. A visitor to your site may know nothing about you unless you are a major, well-known organization.
They'll want to learn a little bit more about you before they're willing to part with any money or even their time. Unlike doing business with a physical store, the internet may be a completely anonymous environment. A prospective consumer who is about to purchase will want to know who is working behind the scenes.
They want to know that any transactions they choose will happen smoothly and that the items or services they order will arrive on time. Your About Us page is where you can calm any doubts they may have and reassure them that you are a real business that will follow through on your promises.
An Excellent About Me Page Should Have The Following Characteristics.
Clarity of facts, not hype- When your customer writes, they should avoid talking about items on the homepage because it will bore the reader and make them want to read more. The About Us page functions similarly to a resume in that it allows you to brag about yourself. However, instead of bragging or appearing overbearing, one should use a direct approach. Calculate the value of your customer's or service's advantages. It's not as persuasive to say it boosts productivity as it is to say it boosts sales by 20%.
Inspire Trust- Mention how long your customer has been in business and how they and their team have accomplished milestones throughout history. Unlike now, when the internet did not exist, most transactions were completed only after a face-to-face meeting.
After speaking with a sales manager or business owner to determine how comfortable he is doing business with them, people felt confident doing business. Transactions are now conducted via the internet and in-person encounters. This is why the About Us page should include additional information about the services provided by the company.
Engaging Content- A visitor will want to know what it's like to be a genuine human after this company. They would instead read something more conversational than a corporate-speak document. Interest would be piqued by a writing style that was casual and welcoming.
Extend your customer's enthusiasm for their company's objectives. When telling your company's narrative, be genuine and personal. Because a formal copy would be boring, one could appear amusing in their writing. The vast majority of About Us pages are self-serving and tedious. They are, however, critical for every firm. If you get it wrong, you can be turning folks off without even realizing it.
Why Your About Page Is Important
So, why do so many people behave in this manner? Isn't it a good idea for them to start with the pricing section? Or maybe everything you have to give in terms of content and resources?
It's straightforward. Consider this analogy: what do you do first when you meet a new individual at an event? You look for parallels. You try to figure out if they have a "similar story" to you by asking about their background, interests, favourite foods, and so on. You only begin to build a real connection with them and contemplate continuing the relationship after you find them credible.
When visitors come to your website for the first time, they go to the About page to see if they can trust you. They want to hear your tale to see if you "understand" them and their issues. They want to know why you're acting the way you are. As a result, if you construct a personal, likable, and credible About page, your prospects will feel more at ease purchasing from you.
What Should Your About Me Page Contain?
There are a few key components to add to your About Us page, whether you're starting from scratch or revising an existing one. The following should be included on the About Us page:
Tell your company's origin story and why you began it.
Describe your target market or the clients you service, as well as the need you fill.
Explain your company approach, including, if applicable, how your items are created.
Potential clients will feel like they know you and your management team if you use photographs to introduce yourself and your management team.
1. Provide Customers With A Common Ground
Customers will be drawn to you if you explain why you're the best option and relate to them on both a personal and professional level.
"The About page, like every other page on your website, has one simple goal: to convert visitors into leads," said Tim Cameron-Kitchen, CEO of the digital marketing firm Exposure Ninja. "Use your story as an opportunity to tell visitors why they should buy from you instead of your competition."
However, you don't want to go overboard with self-promotion. Allow your experience and accomplishments to speak for themselves rather than raving about how fantastic your company is and why you're the greatest in the market.
2. Establish The Appropriate Tone
Your tone has a significant impact on the first impression you make on customers. While you don't want to come across as unprofessional, you should write in a friendly, conversational tone. Remember that your clients are people who don't want to read industry jargon.
"Avoid seeming like a wise old orator – this can come across as boring and corporate," Cameron-Kitchen advised. "Use the same tone you'd use in a face-to-face conversation with a potential customer about your firm."
"You have to come out as competent and trustworthy if you're delivering a service that people will pay for," Kamran Mirshahi, founder of PPI claims management company Canary Claims, added. "Use formal terminology instead of slang or colloquial jargon. Everyone must be able to understand you."
Susan Greene, a professional copywriter and marketing consultant, suggests using the About Us page to establish a connection with customers by providing a "look behind the curtain." Allow the other to see you for who you are, speak in your natural voice, and aim to inspire trust.
Customers want to know what sets you apart from your rivals, and demonstrating shared values is the most unique approach to get that reaction.
Greene also points out that visitors to your About Us page will spend 80% of their time in the top half of the page, so important content should be placed there. Start with your strongest feature, whether it's your product specifications, value proposition, or qualifications.
3. Maintain A Straightforward Approach
To entice customers, you don't need an over-the-top introduction. Cover the fundamentals in the most effective manner possible.
"The most crucial thing," Mirshahi remarked, "is to include what you do or give." "Try to describe everything as quickly and simply as possible so that individuals browsing your page instantly understand what you do."
You don't have to include anything on your About page. "It's conceivable that people will have more questions," Mirshahi added, "but they can be answered in a FAQ website or elsewhere."
"Ask yourself straight away what people want to know, and put the most important information at the top of the page," he advised.
4. Include Testimonials If Possible
It's a terrific method to attract new customers to hear what past customers say about your business. It provides a third-party perspective that reassures people that they are working with the right company.
"Having testimonies is vital," Mirshahi noted, "because customers need to know you're a trustworthy organization."
In today's extremely competitive business world, having fans compliment you could be just the boost you need.
Best Practices About Me
To begin, double-check that people can discover your About page. There's a reason this page is frequently referred to as "About Us" or anything along those lines. It's great to be creative—"Meet the Team" or "Our Story"—but if you're too adorable, your potential consumers won't realize they're reading your About Me page or even know where to look for it.
1. Make Use Of The 5 Ws.
If you don't know where to start, think about the five Ws: who, what, when, where, and why. Show your potential clients who you are, what you do, when you started, where you're located, and why you're the best person for the job.
2. Simply Put, Show Off Your Personality
Don't be afraid to have some fun on your About Us page, as this is where you can show off a little bit of your personality. Make your writing simple to comprehend. To do so, avoid using too many buzzwords. Don't use extensive, complicated descriptions on your About Us page; everyone visiting should be able to figure out what you do and what services and goods you offer right away. You should also avoid using generic, weak wording or filling the area with marketese or legalese. Be authentic; if you can, tell a tale; and use rich language to pique your potential customer's interest.
3. Make Them Look At You
Customers want to see who they're working with. Thus images are essential. However, don't just throw up any old photo, and keep in mind that consumers can smell generic stock photos a mile away. Because the photos you choose should be genuine and of real people or locations, they should be genuine and of real people or places. A group photo or individual photos could be used. Even a photo of your company's founder or a glimpse of your physical location will lend credibility. Because people can't see you face to face on the internet, a lovely photo can go a long way toward developing confidence.
4. It Is Time To Welcome Them Back
It's time to add a call-to-action now that you've got your intriguing text and welcoming photo. People who have found their way to your About Us page are interested in what you have to offer. Make it simple for them to move forward. Your call-to-action might be as basic as asking people to call you for additional information, or it can be as complex as including a link to your online store where they can shop.
7 Mistakes To Stay Away From When Writing Your About Me Page
There are several errors that I observe on websites that deserve to be corrected.
These errors are simple to correct, yet they alienate the very individuals you want to attract: your great website visitors.
Please take a look at these seven typical blunders to determine whether you're committing any of them.
Mistake #1
You may have engaging content, a custom header, and a lovely design.
An About Page is something you don't have.
It could be missing entirely because you believe "About Pages are a cliché."
Or you're afraid of having to write an About Page, so you're hoping no one notices it's absent.
Alternatively, you could have dubbed it "Experience," "The Scoop," or "But Wait, There's More!"
Never forget the words of usability expert Steve Krug when it comes to the interface of your website or blog: "Don't Make Me Think."
Mistake #2
Let's say I'd like to link to you or tweet about something interesting you've written on your site.
I'm interested in learning more about you. As a result, I'll need your name.
Not "The Real Estate King," for example. (Also, please don't leave comments under those.) You won't believe how horrible you look in this.)
Your given name. "What should I say when I introduce you?"
Unless you're Madonna, you'll need a surname as well.
If your name is Dave Smith or Cathy Johnson, add your middle name to make yourself more recognizable and increase your chances of ranking for your name in search engines.
It's worked for David Meerman Scott and Carole Sevilla Brown, and it'll work for you as well. Find a family name to replace your middle name if it's also a famous name.
It's important to understand that this does not have to be your full name. For security reasons or to enjoy a little privacy, some persons prefer to keep some distance from readers.
That isn't a problem at all. Many people work and write under fictitious names. You can do it, too.
While you're in there, double-check that you've provided your credentials — anything that proves you know your stuff.
Put a link to your nutrition site on your About Page if you're a registered dietician.
Mistake #3
When it comes to writing an About Page, I'm going to leave this one out. Some people get more than their fair share of harassment or abuse in today's world if they upload a photo on social media.
But, in most cases, if I want to hire you, refer you, recommend you, or even pass you some readers, I'll feel more at ease if I know something about you.
That comes across in two ways: your writing voice and your photo.
Mistake #4
I understand how much this one stings. Let's get this out of the way so we can move on to more enjoyable issues.
When people sit down to write an About Me Page, for some reason, all they know about writing intriguing content vanishes. Their typically excellent writing style begins to deteriorate.
To address this sad issue, follow these steps:
Make use of your writing style.
Remove any business language or hyped-up jargon with a vengeance.
If you can pull it off, don't be scared to be a little hilarious.
If that's a part of who you are, don't be scared to let out your inner dork.
Remember, this is where I figure out who you are and whether or not I like you, coupled with your photo.
If you don't want to take a picture, I'll have to rely on your writing voice.
Mistake #5
For site visitors who enjoy the video, video is a terrific method to establish rapport on your About Page quickly.
Visitors who come to your site at work, on the other hand, may not want your voice screaming from the speakers in their cubicle, no matter how pleasant it is.
They might not have 6:23 minutes to figure out who you are, either.
Many web visitors enjoy the video, while others despise it.
If you're going to use video on your About Page, keep it brief, entertaining, and add some text for your audience to read.
Mistake #6
Storytelling is something I enjoy doing. It entices the reader, engages them like nothing else, and is one of the few strategies that can genuinely persuade people to change their beliefs.
Stories are fantastic.
Long, boring stories aren't all that exciting.
Please, for Pete's sake, make your narrative fascinating if you're going to tell me how you got here.
What piques the curiosity of your readers? They care about themselves and the things that benefit them.
When considering how to write an About Me Page, these are two solid places to start.
When it comes to writing your own About Me Page, you now know what to do – and what not to do. Have a blast!
Are You Tired Of Scams?
The About Page's Future
The customer should always be the center of attention. Knowing the brand's target demographic is crucial at this point. Rather than a list of medals and other forms of self-gratification, the About Us page should acknowledge why customers are interested or worried. One example is a company that claims to have developed a new product in response to client requests for help with a chronic problem.
According to a recent poll conducted by branding firm BBMG, 73 percent of customers are concerned with the brand and the company. Close and solid relationships with brands are just as meaningful as they are in life.
Simply by asking new consumers and subscribers what their top concern or wish is, some firms have reinforced their relationship with them. They claimed to have a high response rate as well as a high level of loyalty.
Instead of pitching and seeking to persuade customers, About Us pages that engage visitors are more successful. The analogy of meeting someone for the first time comes to mind once more. Preach the gospel and set a good example.
Storytelling has always been a vital tool. NPR performs an excellent job with programs like
The Moth Hour,
Story Corps,
Wait, Wait, Wait,
Don't Tell Me,
How I Built This and others.
TedTalks' success and appeal is yet another brilliant illustration of storytelling's power.
Continue To Fine-Tune
Your own About Me page, like the rest of your website, is never truly finished. Experiment regularly to see what works and what doesn't. And don't forget to keep track of your achievements. Add any new customers or contracts you get that are particularly impressive. A new, up-to-date About Us page can help you spread the word about your business and attract new consumers.
I trust you enjoyed this article about the Importance Of The About Me Page. Would you please stay tuned for more articles to come? Take care!
JeannetteZ
Want to Learn How to Build Your Own Home-Based Online Business & Start Making Money Online From Your Comfortable Couch?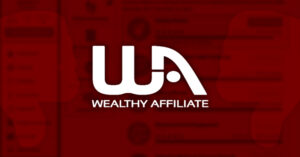 Your Opinion Is Important To Me
Thoughts? Ideas? Questions? I would love to hear from you. Please leave me your questions, experiences, remarks, and suggestions about the Importance Of The About Me Page in the comments below. You can also contact me by email at Jeannette@WorkFromAnywhereInTheWorld.com.
You may also enjoy the following articles:
How To Write Your First Blog Post
How To Get Rid Of Blogging Stress?
Ultimate Guide To Blog Comment Traffic
How To Choose The Best Blogging Platforms
When You Should Put Ads On Your Blog