Top Blogging Tools
The popularity of blogging (which originally derives from 'personal web log') continues, whether for profit or to have a voice on the web, since over a decade ago when it first captured the internet as the 'next big thing.' Some blogs are standalone sites, but others are a more personal section that fits into a more extensive, corporate website.
To blog, a blogging platform is required, which takes care of formatting the content in text and images, and provides a framework for getting it onto a website. The blogging platform also makes it easier for a search engine to categorize the blog entries and to be able to take advantage of marketing and advertising opportunities.
The best free blogging platforms make it easy to build an online presence where you can show off your work or share your hard-earned knowledge without having to pay for hosting. Even if you have zero web skills, you'll quickly be able to create a professional-looking site using ready-made templates. In contrast, those of you more comfortable with web technology will be able to customize your sites to get precisely the look and feel you require.
What Is Blogging?
Writing a blog entry is like writing a personal diary. You can either talk about your day, family, and so on, or you can write a piece of satire or a light-hearted tale. Bloggers often choose to blog about daily events to share their experiences with other people, and it can also be a way for people who are not always on social media to stay in touch with others.
There are a lot of factors that go into the decision of whether or not you blog. Some people think that they have to be good at writing or even be an expert on a topic to blog, but that is far from the truth. Some bloggers are not creative people, but you don't have to be an expert to blog.
It is a way for professionals and hobbyists to produce and share content with a broader audience than a website can and build its web presence. Blogging is a way of sharing a personal perspective on a particular topic and provides an opportunity for readers to respond.
However, blogging is a very personal undertaking, with it taking time, thought and creativity to put together, and it is not for everyone. Blogging is usually done in the evenings or on weekends, for example, which are not very productive periods in your working week. It is also much more time-consuming than a brief online article which would only require a few hours to write and publish.
How Does Blogging Work?
Popular software used for blogging is WordPress.  This website, specifically designed for content management, has more than 3,00,000 websites hosted on it, with over 70% of them being professional-sized websites. Each WordPress blog is different, with each site having a separate URL.  WordPress has a long list of pre-installed themes to choose from.  Some of the popular WordPress themes are:
WPS (WordPress Paginator)
Icon Theme
Forest Theme
Adobe Theme
The theme developer gives you the same control panel to manage the blog content when installing a theme. WordPress has built-in plugins to handle additional tasks such as website advertising and advanced analytics. You can plug your plugins as well.
The process of blogging usually starts with a small introduction or blog post. This could be a quick post about the blog's subject or something personal to the author. It could also be something that a guest writer or professional is writing and publishing. After the introduction, a topic is introduced, and a narrative structure is created, which becomes the site's main content.
The blog is updated, with new posts made daily. Each post gets labelled with a different topic, allowing the reader to easily navigate from one article to another. Some blogs have recurring topics. For instance, a series of posts dedicated to a sports topic might be called 'Game Stats.'
The fundamentals of blogging are pretty simple: You create a blog, a web-based software program that lets you add content to your blog, and manage your blog on a computer or mobile device. There are also mobile apps that can be used to blog.
You get paid when someone visits your site. The frequency, or how many times people visit your site or blog, earns you money. Each visit increases your chances of being sold to a customer. This is called 'conversion' and often involves the visitor converting from a Google search to a customer. To maximize conversion, the frequency of content changes with time. You want to produce new content at regular intervals but have regular updates to your blog.
What Are The Contents In Blogging?
As blogging is still a relatively new concept in most parts of the world, there are still many people who are just getting acquainted with the concept. And though there is also a vast audience of blogging experts who are constantly updating their skills and providing help and inspiration to the newcomers, we can always start with some of the most basic blogging tools for the casual blogger.
Most bloggers are interested in topics that are both specific and general. That is, a general topic could be popular culture, but it also wouldn't be specific since most people wouldn't know what in particular it is about. Or you could be interested in food, but that wouldn't be specific either, since most people would not understand what it is about or where it came from.
The content published in a blog is generally text (typically a simple short post), images, videos, and links, and from there, you're able to get links back to the blog through social media and email. Because there is so much content on the internet, it's hard to manage all your content, so tools like Pocket are being created to do that. However, no matter what kind of content you have online, you're likely to come across some of the same topics in blogs over time.
Blogging has an almost unlimited range of content: reviews of products, news updates, videos, images, advertisements, among others. Blog posts can be as long as you want. The online world is well-filled with blogs by different organizations, from fashion brands to business firms. Blogging can also be educational and a way to share ideas or a summary of a book. It can also be a platform for generating ideas and getting ideas out to the world.
What Are Blogging Tools?
There are many blogging platforms to choose from, which is good news, as each comes with a different set of features, security measures and features. You'll find blogging tools for personal use, including WordPress, and blogging platforms used by companies, including Medium and Blogger. You might also see blogging tools used for blog posts in newsrooms, online retail sites, government departments, or even by schools.  Most blogging platforms will feature:
Ability to write and format your posts (HTML, or 'JavaScript-based')
A 'blog editor' to create and edit the posts (WP  (PowerPoint) and Markdown languages are popular)
Search functions to find the content you need (Google and Bing are the most common search engines for blogging).
There are several blogging tools out there to choose from. Yahoo! for Business is a free blogging platform created by Yahoo! to assist companies who want to incorporate blogging into their overall corporate strategy.
This service is primarily aimed at small and medium-sized businesses and is a great starting point to get started on blogging and get your business out there. Yahoo! for Business comes with a blogging app and pre-written content and support and advice. The service can be accessed online or from a mobile device. It is free for non-subscribers and only costs £6.
Are You Tired Of Scams?
WordPress
WP is an open-source blogging tool and is the most widely used platform in the world. WordPress.org has close to 180 million users, as well as over 90 million sites. In April 2015, WordPress was installed on more than 82% of the top 1 million sites on the web.
The platform allows us to access media through a range of plugins written by hand or auto-generated and automatically pushed to the blog.  Google Analytics  If you are using WordPress, you are well on your way to running a blog. What this tool does, however, is provide a detailed insight into the site as well as give Google a free data dump so that their algorithm can better personalize your page for you.
WordPress is the most popular blogging platform today, and it remains the most popular blogging platform for an even more popular website. The WordPress dashboard is one of the cleanest and most intuitive of all the WordPress hosting platforms, and the best way to install WordPress is to use a WordPress Theme.
This makes it simple to set up a blog and integrate other parts of your website. WordPress posts should be named in chronological order, and titles should be necessary, but not the full title. At the end of the post, there should be a Meta Description, and The link to your website should be in the location bar.
WordPress is the most popular blogging platform used today and powers more than 25% of all blogs on the internet. The company was founded in 2003 and is based in Oregon, United States. It uses Ruby on Rails and allows for easy installation of its plugins.
Although WordPress is entirely free, as a business, you can't use the WP for WP service without purchasing a theme or plugins. But WordPress itself is highly accessible, and many famous plugins will enable you to modify the template and appearance of the blog and promote it to other websites and blogs.
BlogCred is a WordPress plugin that allows readers to tag you as an authority in your blog. You are ranked in the highest category when your name is linked to a well-known site as a blogger.
WordPress was the first blogging platform to be developed and is used by more than 65% of blogs in the world. It's no surprise as WordPress is a highly customizable platform that offers a free blogging service.
WordPress.com comes with many benefits, such as integrating Google Analytics and the ability to integrate your content with social networks. This makes for an easier and simpler blog. WordPress.com even offers content through its native social networks, such as Facebook and Twitter.
Wix
It is using a WordPress blog. The power of a blogging platform is what helps a company make the most of its online presence. The more it can draw people to its website, the more potential traffic for traffic. A robust and functional blog can assist in getting those traffic sources to your website in the future.
Using a blogging platform also gives you more control over your content and how it can be optimized for search engines. Search engine optimization is a process of achieving the right keywords to place on a web page so that the keyword search queries of people who are searching on the web for your keywords will bring you the traffic you are looking for.
A relatively new startup founded in Israel by Avishai Abrahami, Wix.com (a term meaning 'Build With Wix') has a familiar, attractive interface that allows you to create a website with a blog quickly. Wix.com offers a free account for a year, which gives you unlimited pages, images, categories, and readership. After that, the plans begin at $9.99 per month for just unlimited pages and increase up to $39.99 per month with unlimited categories and 12 different user profiles (up to 5 users).
Wix is a relatively young player in the blogging software space but has already established itself as a popular option. The platform is a self-hosted website builder, which means that Wix is free for small business owners to create their web presence.
As mentioned, the platform is compatible with WordPress, but this isn't required to get the platform running and hosting your content, which makes it appealing for small business owners. The website is essential with one of the two available themes; Basic and Wix. It's still worth investing in this platform, though, as it offers plenty of free templates and options to customize what you want, such as adding video.
LinkedIn
Blogging comes with certain expectations – namely, a format of article and content tailored for a website and optimized for SEO. However, if you are already out on the web sharing your passions, you don't necessarily need to get down to the nitty-gritty of a specialized blogging platform.
With LinkedIn as your primary social network, it's easy to share content with an audience of users who are also interested in that topic. With over half a billion users, LinkedIn is the most popular social network and is used by everyone from new businesses to established organizations to help grow their brand.
With the amount of communication going on every day, and most of it happening online, social media continues to be one of the best places to gain a following. With a business profile on LinkedIn, they can present a complete picture of themselves to prospective clients and people looking for the services they offer.
Web hosting – Using blogging tools, you can get the word out and build relationships with people from around the world who might be in the same business as you. A blog allows bloggers to build a community of people who have the same interests and a voice to share them with.
LinkedIn is a social media network specifically for professionals. The primary purpose of LinkedIn is to find a job or a new business. An important aspect of LinkedIn is its ability to make it possible to maintain multiple social media networks and make it easy for businesses to connect with prospective clients and clients to get in touch with businesses.
SEO Tools
SEO (search engine optimization) is getting a website to rank higher in search engine results to find it. It differs from social media marketing, but many of the same concepts are used, such as putting information and resources on your website that relate to your niche.
The differences between the two are primarily that social media and SEO are driven by shared information, while social media is driven by community and relationships.  Tools for SEO can be found in different areas. There are content generators that create the resources needed to get content from the web onto a website geared toward specific keywords. You will need to learn how to optimize your content for these to get top rankings.
So you know how to do SEO, now you want to know how to do some in-depth analysis of it, so you can use it to your advantage when you are publishing content and taking care of your own website's SEO to help it grow. Google has this easy-to-use SEO check tool, which not only helps you discover if there is anything you can be doing better to help your ranking on the SERPs, but it also lets you know about any issues with your site and provides tips for what needs to be done to fix it.
How To Choose The Best Blogging Platform?
All good blogging platforms offer a range of features and are reliable in practice, providing a good user experience when writing and publishing content. As with any technological solution, choosing the best blogging platform can be a tricky challenge since many of them offer similar functions in different ways and don't always offer all the options that might be important to you.
The good news is that, now that more people are blogging regularly, many web-based platforms offer a choice of features. They are getting better and better in recent years and will be an increasing focus for web designers and developers.  If you are starting, we recommend using a free blogging platform, like Blogger or WordPress.
What Are The Advantages Of Blogging?
Blogging makes it easy for the writer to communicate with the readers. It gives your audience a behind-the-scenes look at what's going on at your company. It is a cost-effective marketing medium. It allows you to stand out from the crowd. Blogging allows you to "like" and comment on blogs that are relevant to your industry.
What Are The Disadvantages Of Blogging?
There are drawbacks to any of the available blogging platforms. This includes but is not limited to,
User interface,
Customization,
Searchability,
Bandwidth,
Visibility.
The user interface and the customizations on the platform can be a little intimidating for a newcomer to the platform, especially when compared with WordPress.
The searchability and visibility of the blog are also huge issues. It takes a lot of time and effort to make the blog visible, and by this, we mean that a search for keywords is a must. This is also a challenge for bloggers who are looking to monetize their blogs.
Other than that, the platform can be challenging to maintain.
Conclusion
Blogging is becoming more popular as people get their voices out on the web. Blogging gives people a more personal voice, as their posts are part of an ongoing conversation that will never end. By taking advantage of blogging opportunities, one can connect with followers and audiences, share personal experiences and opinions and have a more productive, 'human' connection.
I trust you enjoyed this article about the Top Blogging Tools. Would you please stay tuned for more articles to come? Take care!
JeannetteZ
Want to Learn How to Build Your Own Home-Based Online Business & Start Making Money Online From Your Comfortable Couch?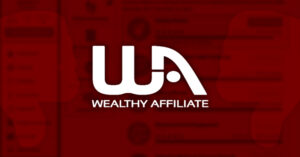 Your Opinion Is Important To Me
Thoughts? Ideas? Questions? I would love to hear from you. Please leave me your questions, experiences, remarks, and suggestions about the Top Blogging Tools in the comments below. You can also contact me by email at Jeannette@WorkFromAnywhereInTheWorld.com.
You may also enjoy the following articles:
Ultimate Guide To Blog Comment Traffic
How To Choose The Best Blogging Platforms
When You Should Put Ads On Your Blog