How To Get Rid Of Blogging Stress
How To Get Rid Of Blogging Stress
Blogging is so stressful!
If you're an aspiring blogger, forgive me for bursting your bubble. Stress is one of the dark sides of blogging. If you're new to blogging, welcome to the stress club. I know you already know what I mean.
It's not that blogging is always stressful. But way too often blogging can be stressful. And today, we are going to show you how to get rid of blogging stress. . Blogging is usually fun but this also becomes transient when you are overworking.
A blogger usually invests much more time in blogging than enjoying life. This is true as the bloggers get involved in various activities apart from writing only.
Moreover, they tend to find themselves engaged in the digital world more than the physical environment which leads to the loss of rest and overworking.
Overworking is the state where a person gets more involved in his work and compromises with the rest or recreational activities which ultimately leads to stress.
The term can be accounted for the new generation of bloggers who have to browse through the internet all the time for content.
This is an important aspect of blogging to stay ahead of others in providing the latest and newest information to the audience by researching, learning, and writing.
In this race of being the first person to sway the audience to their websites, bloggers often fall prey to stress. This stress can lead to chronic
What Is Blogging Stress?
Overworking is considered a stressful state that causes fatigue and exhaustion and when one is overworked, he or she would start experiencing different symptoms such as headaches, indigestion, heartburn, nausea and sleeplessness.
Overworking is therefore characterized by physical and mental exhaustion.
Well, let me start by clarifying what I mean by blogging stress. If you blog full-time, blogging will inevitably be stressful.
What is an entrepreneur supposed to do when not only am I not making money yet, but I'm under constant pressure to do better? Many entrepreneurs choose to quit and return to their jobs and probably most would if not for the fact that they are burned out.
The demands of making a go of it without a steady income and the stress of going it alone and not having a mentor is incredibly stressful. Others struggle through it and may actually start making money but they become highly stressed as they become accustomed to that income.
The constant pressure to "do better" will make you crazy if you let it.
Causes Of Blogging Stress
Blogging can be stressful because there are so many things to consider.
No doubt, the big ones are:
Your blog design
Your name
Your business cards
Your website
Your social media presence
Your business website
Your business cards
Your website
And more
These are the big issues. There are way too many other smaller things that could also add stress. These smaller things usually lead to stress.
You're a new blogger and it's way too much for you to handle. But who has time to do it all?
But you have to blog. You have to have a blog and it's your responsibility.
For your first few years, the biggest thing you have to worry about is you. But after that, you need to worry about these smaller things.
Benefits Of Blogging
A blogger should be productive in order to provide updated information in various trends, events and topics. A blogger is like an author who provides an entertaining reading of the author's ideas and experiences.
The blogger must love his job and do it with a passion so as to grab the attention of the audience.
However, overworking can cause serious stress, burnout, exhaustion and can lead to depression.
Blogging can be a fun job but too much of it can ruin it. Here are the steps you can follow to live a healthy life and focus on your writing while still enjoying blogging.
Make a schedule to ensure that you write a post at the right time
Writing posts should be consistent and at the right time.
Drawbacks Of Blogging
Blogging can also cause problems in your social life.
It's very important for you to spend some quality time with your loved ones. If you find yourself in this position then find the time for your life and enjoy it as much as you can.
Blogging is something that should not be done in excess. There are many blogs which may be helpful in the first one-to-one interaction, but then blogs should not be your addiction.
If you find yourself spending more than 40% of your day doing this then maybe you should realize that you are getting addicted to it.
That's why you should keep a track of your daily activities and the time you spend on each of the activities.
The negative effects of overworking:
Depression,
High blood pressure,
Backaches,
Headaches,
Tension,
Anxiety.
How To Avoid Overworking
It is easy to control the overworking
According to Mark Manson, celebrity life and multitasking are closely related. As the goal of the bloggers is to rise ahead in the list, they tend to work longer hours to gather traffic.
It is important to know how to avoid stress as well as overworking at the same time. You need to understand the need to relax as well as update your blog. The purpose of updating the blog is to keep it on top of the charts.
Stress is just inevitable but you can avoid it by setting a schedule. Another important factor is to create accountability so that blogging can be done effectively. If you keep checking on the post regularly and as a blog, then you know what you need to do.
Dealing With Stress
The fact is that stress cannot be completely avoided in life, however, one can control the burden and deal with it effectively.
The writer shares a few tips that can help you stay away from stress and enjoy your work.
1. Review what to do:
Regularly review your goals and the steps you are taking in achieving them. Overwork or lack of planning can cause stress. Taking small steps in the right direction will keep you away from stress.
2. Integrate stress management in your lifestyle:
It is essential to maintain a healthy lifestyle. If you are tired and uninspired, you should try to integrate yoga, meditation, and other stress management techniques into your daily routine.
3. Recharge your energy:
Sometimes you can become stressed because of a lack of sleep.
Blogging Is Good For Your Health
Want to lower your blood pressure, enhance your immunity, and get better sleep?
Try blogging. Since the 1980s, research by the University of Texas at Austin psychology professor Dr. James Pennebaker and his associates found that short-term focused writing about emotions could enhance immune function, lower blood pressure, decrease heart rate, reduce asthma and arthritis symptoms, as well as lessen sleep disturbances in patients with metastatic cancers.
In addition to the physical benefits, his research also showed that short-term focused writing helped to lower anxiety, lessen rumination, and alleviate the symptoms associated with depression.
Pennebaker's findings ultimately led others in the field to explore the correlation between writing and neurology. According to a Harvard University neuroscientist, Alice Flaherty, given that humans are inherently social beings and experience a range of pain-related behaviours, she found that something as simple as complaining can act as a placebo to feeling satisfied. In this sense, then, blogging about stress-inducing experiences may very well prove to do the same.
What continues to fascinate modern researchers is that writing seems to somehow activate neurological pathways. That's why some hospitals, under the guidance of clinicians, have even started to publish patient-authored blogs on their websites. These blogs have been found to provide therapeutic value to those in similar situations, giving patients the chance to connect and form a community based on their shared experiences.
Blogging Is Your Chance To Connect
Speaking of connection, when you blog, you're suddenly casting a wide net to connect with like-minded individuals, all of whom seem eager to read your thoughts.
And when your audience is the entire Internet, you have the unique opportunity to discover different cultures, ways of life, thought processes, and more. Given that the very nature of blogging leads to feedback, comments, and replies, this naturally allows for conversations to form and flow.
As a result, when you start blogging, you may very well find yourself communicating with your audience and taking their feedback to heart. This ultimately allows for a greater understanding of yourself and makes you feel more connected to those around you, especially when the world seems fraught with fragility.
An added bonus of blogging? The more you write, the more you'll start to develop your skills as a writer. OK, so maybe you won't become the next New York Times bestselling author but you'll definitely find that expressing yourself through words becomes a whole lot easier.
How To Get Rid Of Blogging Stress
Hence, it is important to do the following to get rid of the stress, the professionals say.
1. Decide your time-zone
Fully aware that some of the young and experienced bloggers are doing several things at the same time, overworking is one of the major causes of stress.
You should opt for different times when you can blog, keep your schedule in mind so that you do not have to do too much.
2. Wake up on time
It's a sad reality that many of the young bloggers are getting less than six hours of sleep at a stretch which disturbs their internal clock and sleep cycle. Thus, they tend to work later on.
You must get up at a time that is conducive to your own natural sleep cycle. This is critical to keep you energized and full of energy which will enable you to work effectively.
Signs You Are Stressed About Blogging
There are several signs showed that you're stressed while blogging, here are some of them:
You don't write blog posts.
You look at your blog stats obsessively.
You always use the same headings in your post titles.
You feel guilty when you don't post a blog post.
You are so tired you sometimes wonder if you should quit your job to focus on blogging full time.
You never post on the weekends.
All of the above situations are signs that you are stressed out about blogging.
Here is the thing. Blogging is all about social proof. Right? You need to gain some social proof before you start posting to your blog. This means getting lots of likes and comments from your friends, family, and social media followers.
But, most of the time, you don't get enough social proof when you start blogging.
Why Am I Stressed?
There are probably a few reasons. Here are three of the most common ones:
I'm always pushing to publish an article (in case you didn't notice, I am consistently publishing articles). And I am frequently very low on time. When I have just a minute of free time, I am always thinking about how I can be of maximum benefit to my readers. My readers come first. If they come before me, I'm probably not doing my job.
Because I'm unable to schedule my schedule in advance, I'm constantly expecting someone to let me know when they need an article. Or when they need to be interviewed. Or when I can make a guest post. Or when I can include their story on a list of top success stories. If I want to get stuff done, I have to be constantly seeking opportunities to publish.
Stress Management Tips
So I'm guessing that you don't want to read the whole article, but you're interested in my tips. Don't worry, I've got some tips for you.
Exercise.
Relax Your Muscles.
Deep Breathing.
Eat Well.
Slow Down.
Take a Break.
Make Time for Hobbies.
Talk About Your Problems.
The Symptoms
Overworking can be considered a common reason for suffering from chronic stress, sleep deprivation, depression, and overwork
The health and mental state of the blogger depends on his attitude towards blogging. One has to learn how to deal with the stress and work on the next phase to come out successful and happy.
It is a good idea to take out time from your busy schedule to relax. This will give you the extra energy and motivation to work harder.
Instead of working on the laptop for a long time, it is better to take up an exercise or make friends with some other activities or face the music with the help of a therapist.
Tips to avoid overworking:
Work a minimum of 12 to 15 hours a day on the job.
Do not overwork before quitting your job.
Try to restrict your work time on weekends.
Be honest and talk to your boss or manager if you are underworked.
Take adequate breaks.
Eat and drink a good meal every day.
Do not overstress your body and mind.
Do not take excessive stress.
The days are pretty much abundant when work is over and the upcoming Monday never looks better. The present days seem to be the same for every blogging writer whether they are working with a big organization or small-time bloggers. While some get rewarded for their hard work, some do not.
Also, you can try these tips when you've to get stressed:
Use Project Management Tools
The first step to reducing stress is to get organized by using project management (PM) tools. PM platforms like ClickUp allow you to put all of your work in one place, saving you the time and hassle of toggling between windows and monitoring separate dashboards. You can have your tasks, documents, time tracker, goals, and more all displayed on one easy-to-use interface, giving you a bird's eye view of your workload at all times.
Create checklists for tasks, organized by priority and grouped together by a project to monitor progress on all your accounts. You can even write directly within the PM tool before uploading to WordPress, or form knowledge bases filled with client feedback and pertinent notes so they're always readily available—so you'll never have to worry about forgetting an important detail.
Are You Tired Of Scams?
Set Up A Content Calendar
Another way you can keep stress at bay is by setting up a content calendar for your blog. These are incredibly useful for organizing how you want to arrange your blog posts, articles, and any other form of content you plan to release.
By sorting out your objectives, you'll be able to focus on what you want to accomplish first. Maybe that's driving likes on your social media pages, gaining more sponsors for your blog, or picking up more affiliates to advertise.
Doing this will help you pinpoint your desired outcome, so first, ask yourself why you started a blog and how you intend on monetizing it. Some bloggers write guest posts to build their portfolio, others want to funnel their readers from editorial content to commercial products on their eCommerce site.
Define your goals, then use a content calendar to help you achieve them.
Rely On Free Resources
Your blog should be aesthetically pleasing, rich with imagery that engages readers and keeps them on-page—but you don't need to stress yourself out trying to learn Adobe Photoshop.
There are plenty of resources you can use, free of charge, to beautify your blog. You can download up to a certain amount of stock photos per month without having to pay for a subscription, or you can use graphic design sites like Canva to customize ready-made templates with your own personal touch.
It'll go a long way in building a recognizable brand identity that captures new audiences, while also saving you a ton of time and money required by more expensive software.
Pay For Help Where You Need It
That being said, you may need to identify your weaknesses and pay for a little help when necessary. For example, if you're great at writing but know nothing about web design, then WordPress offers attractive themes with adjustable settings for various preferences, such as your colour template.
Look for ones that have the plugins you need, like content sliders, social media connectivity, or split-testing tools. Depending on the advanced features you choose, it may cost a couple of hundred bucks but will make your site appear polished and professional—with little-to-no stress involved.
Manage Your Work/Life Balance
Lastly, it can feel pretty disorienting to work from home in your pyjamas, especially as you're just starting out. The lines between "work" and "life" can start to blur, but CBD vape juice can help your mind shut off when you've decided that you've done your job for the day.
Otherwise, you might find yourself laying in bed at night thinking about all the things you need to get done, only to wake up feeling groggy and less productive than you'd be with a full night's rest.
Relaxation Techniques
At UnFold Lab, they have no lack of free tools, resources, and advice that you can get your head around in order to de-stress. One of the most practical tips I would give any new blogger is to take a couple of minutes before you start writing to relax your body and your mind.
First thing's first, you need to do a bit of breathing. There's this cool Chrome extension called Relaxation Fanatic that can help you do this. It's something that we at UnFold Lab strongly recommend. You can download it here.
Conclusion
Blogging is an awesome profession. You should enjoy it. Not feel stressed out about it.
It's never too late to give blogging a chance.  What I'm trying to do here is not tell you what to do, but what not to do.  Most people out there who are in the grip of blogging stress are people who don't listen. You have to listen to your heart.
Are you stressed out about blogging? Did I send you into a panic when you read this post? Would you listen to your heart and just give blogging a chance? We want you to be happy. I know you want to be happy.
Although it is advisable to keep a balance between lifestyle, studies, and blogging, there are some who tend to overwork.
These can be remedied by spending some good times, playing with your children, doing the favourite hobby of your choice, or just spending time with the spouse.
Always make sure that you get adequate sleep and exercise and don't overwork.
Find the strategies that work for you and try to keep a balance.
Is the stress weighing you down? Then it's time to think of ways to reduce it. Get the tips from the experts.
I trust you enjoyed this article about How To Get Rid Of Blogging Stress. Would you please stay tuned for more articles to come? Take care!
JeannetteZ
Want to Learn How to Build Your Own Home-Based Online Business & Start Making Money Online From Your Comfortable Couch?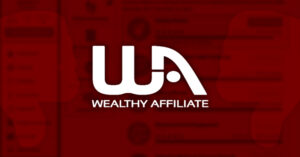 Your Opinion Is Important To Me
Thoughts? Ideas? Questions? I would love to hear from you. Please leave me your questions, experiences, remarks, and suggestions about How To Get Rid Of Blogging Stress in the comments below. You can also contact me by email at Jeannette@WorkFromAnywhereInTheWorld.com.
You may also enjoy the following articles:
Ultimate Guide To Blog Comment Traffic
How To Choose The Best Blogging Platforms
When You Should Put Ads On Your Blog