Affiliate Or AdSense Which Makes More Money
Affiliate Or AdSense Which Makes More Money?
You may have noticed ads on internet pages but have no idea why they are there. This is Google AdSense, sometimes known as AdSense to many people, a Google advertising placement service. This program is for publishers (websites) that place text, pictures, or video advertisements on their pages with the hopes of earning money when visitors view or click on them.
Google manages and controls these advertisements, and publishers must create a free account to participate. They are then given Google-provided codes to copy and paste for these to be displayed. After that, the publisher gets compensated on a pay-per-click or pay-per-impression basis.
Affiliate marketing is the practice of selling or promoting a seller's items in exchange for a commission. It's a type of marketing in which you may recommend someone to any product online, and if they buy it, you get either paid
through commission,
a percentage of the sales, or
according to the terms of the agreement between you (the publisher) and the seller.
What Is Affiliating Marketing?
Affiliating marketing is one of the most popular ways to earn money online. However, some sites are a bit shady about affiliate marketing, and you might not know what's happening. So, before you do anything, it's essential to do your research. There are affiliate programs that offer a good return on your investment (ROI), but others may take a lot of time to build without a worthwhile return for you.
Affiliating marketing is a simple concept, and you'll notice that you see so many online marketing sites offering to sell you a product or promote your website. You choose the site you want to work with, and you click on "affiliate marketing" in the "About" section, and then you pay them to send you a link to their affiliate program.
Since Google AdSense is an affiliate program, you can usually promote products through other sites on your website or blog. If a visitor clicks on the affiliate links, the website owner receives a percentage of the sales. You can get paid for each sale (after you pay the website's fees), or you can get paid for each visitor that clicks your affiliate link. This is the more popular method of using affiliate marketing.
How Does Affiliating Marketing Work?
Example: If you advertise a product or service on your website, visitors will come to your website and click on the ad. Your affiliate will follow the instructions in the click, usually redirecting the visitor to the product page to place an order or sign up for more information.
Under this model, you only get paid for the sales, not for the visitor clicking through.  AdSense is an affiliate program.  AdSense is a simple affiliate program in which Google funds your commission based on the number of advertisers on your website. The amount of commission you get is tied to how many users go to your website and click on your ads.
On many websites, some publishers, referred to as affiliates, will pay for advertising on their website through Google. In return, they will promote other products, known as affiliates, for free on their website. This creates a valuable opportunity for both the affiliate and the publisher because Google can display a certain number of ads on the publisher's website by using the advertisement placement service.
When a user clicks on one of these ads, the affiliate website will be reimbursed from the advertiser's earnings or payment received for sales. In other words, the publisher can earn money while the affiliate can make money without being involved.
This business model was the basis for advertising as we know it today. First, it was a way for people to make money selling items through an in-person shop. This was most prevalent with boot and shoe shops. The shop owner would take care of the customer in person, and then they would send that customer a percentage of their sale. The Internet has given birth to numerous companies that offer products or services grouped by specialty and type.
You will find products and services for dogs, pet supplies, jewelry, fashion, home furnishings, automobiles, home improvement, cooking, and much more on one of these platforms. When it comes to Affiliating Marketing, you're selling what you offer on your website or social media.
What Is Google AdSense?
When Google was just a relatively small, young company, it released a software program called AdSense. AdSense was designed to allow users to place text, pictures, or video advertisements on their website in exchange for a percentage of the sale from the consumer, which was a much more successful method to earn money off of a website.
If a visitor clicked on the ad, Google charged a few cents to their credit card to advertise. These advertisements were initially found on the second page of search results but have spread to the top.  When AdSense was first released, they had only been able to display text advertisements.
The first thing you'll need to know about Google AdSense is that Google is in control of it. Publishers set up a free Google Account to use the program, and Google manages all of it. This program is the same for all websites, regardless of their type or domain.
This is different from many other internet marketing services because Google won't allow advertisers to "scrape" and buy their advertising through Google itself. To see an example of what this looks like in action, look at a price comparison website (or an affiliate) listed on the search results. If you visit the site and click on the "start" button, the advertiser or business will put a $1 advertorial advertisement on your desktop.
How Does Google AdSense Work?
Google AdSense supports mobile-device advertisements on the web. You may set up the ads on your website and then view and click on them for the ads to run on your website. While these ads are running on your website, you earn money for each click on the ads. Google offers an option for your website to sell ads on your own.
You may place Google AdSense advertisements on your website (or blog) by creating an AdSense account or submitting an AdSense proposal. You may choose to run only text ads, with images being an alternative option.  Why is affiliate marketing helpful in running websites?  Affiliate marketing is an excellent way for a website owner to make money.
To start your AdSense account, you must create a free account with Google. This can be done online and requires a minimum of a username, email address, and password. You will see several ways to earn money from the program when you start an account, including simply selling product links on your website.
Let's say you are a pet-care business with a Facebook page, and you offer new pet products on the page. On your page, you can write reviews of each product, and people can buy them by clicking on the Buy Now button or reading the review, purchasing the product, and then taking a photo of themselves after using the product.
The affiliate program follows a few steps: Find a content site that is willing to accept ads. Write a check for $10 or more to the affiliate program manager. Send them an email asking them to add your site to the program. After the page is on the list, AdSense determines if the visitor bought the product or not and pays you $5 for each click.
Once you have earned enough to cash out, you have up to 90 days to cash out. You can also get paid from any sponsored search term. What is sponsored? A sponsored search term will usually be the name of a product or service that you can buy online. For example, if you are searching for "Powersave," Powersave.com might be the displayed link.
Which One Is More Profitable? Affiliating Marketing Or Google AdSense?
According to Forrester Research, affiliate marketing is a better deal and worth the extra effort. Although affiliate marketing can cost more time and money, you can build and maintain a relationship with your affiliates. These relationships create relationships that can work well for both parties.
This, in turn, leads to your site being more promoted and more money being earned.  Affiliate marketing is considered a form of direct marketing. This is because you must contact people and encourage them to go to your website and subscribe to your mailing list. Most affiliate programs require a form of verification before they will sell your product or service.
"Affiliating marketing is an alternative to advertising and uses a network of bloggers who are part of a group of people who like the product or service you are selling but cannot afford to buy it in full. The more people who like your product or service, the more money you make.
Affiliating marketing has the highest rewards potential, but also the least amount of risks for a startup." – from Time and Money (magazine). How much more money does a person make with affiliate marketing? The commission fee is calculated based on a percentage based on the products purchased on the site. The higher the percentage, the higher the commission fee, but the longer you are with a site, the lower your commission fee.
Affiliate marketing is always a great alternative to making money from online ads and sites like AdSense. Generally, advertisers pay more for affiliate marketing, and the profit you make will depend on how you promote products to your audience.
Google AdSense requires that you create an account on a premium tier with its partner sites (see our guide on earning a Google AdSense account, from which you can generate a complimentary premium account to get started). You're not allowed to earn money from just one website to qualify for an account. However, you can join many other premium websites if you wish to earn more commission.
Are You Tired Of Scams?
What Are The Advantages Of Affiliating Marketing?
Let's examine some of the possible advantages of Affiliate Marketing for your website.  Increased visibility to a broader audience: Having a large number of people visit your site can result in the opportunity for more traffic and potential sales. This is particularly relevant to large-sized retailers looking to earn more income and increase their customer base.
Payment: Affiliate marketing usually includes a commission structure that is based on sales made. Therefore, you can also earn through referrals from other affiliate marketers who refer you to others. If you earn more income through affiliate marketing, you'll likely be able to cover expenses for your blog and therefore make a profit in the long term.
Here are some of the advantages of using affiliate marketing, besides the direct marketing advantage I listed above:
Affiliating allows you to have control over how much revenue you earn.
It is a sustainable form of marketing that is better for the environment.
It is a way to communicate with people, increasing your chances of making new friends and social interactions.
It can be pretty lucrative.
You can keep a lookout for promotions and deals from Amazon or any other retailer.
You will not lose your brand by using affiliate marketing.
This is the advertising tool of the digital age. With affiliate marketing, you get paid when someone purchases your seller's product. You don't have to do any extra work or feel like you are the one selling the product. Once your affiliate product is sold, you wait for your earnings to come in.
A direct advertisement would not get you as much money as the affiliate product does. With affiliate marketing, you can earn a decent sum. One of the main benefits of affiliate marketing is that you're not in it alone. The affiliates you choose to sign up with act as your link-building services. You'll get paid as long as the products are sold and your link is shown in the right place.
What Are The Disadvantages Of Affiliating Marketing?
"The advantage is that you'll make money. The disadvantage is that it takes a lot of effort," says Twiie Owen, Digital Marketing Specialist.  The more you affiliate marketing, the more money you can make, but it requires dedication and a lot of work. You must do the job yourself or hire someone else to help you. Here are some disadvantages of Affiliate marketing:  You must know a lot about the products you are selling.  You have to try a lot of products to find the right one for your audience.  You have to collect the mailing list for your products.
Managing a website through an affiliate program can be both difficult and time-consuming. Advertising campaigns need to be set up and monitored, and products must be continuously reviewed to make sure everything is running smoothly. If you have hundreds or thousands of readers per month, this can take up a tremendous amount of time, especially since you don't get paid until your reader makes a purchase. If you go under budget, your readers may get annoyed that you didn't get paid immediately. It can be a huge time sink and costly.
What Are The Advantages Of Google AdSense?
Over 800,000 websites use AdSense, and over 40 billion dollars is made through AdSense programs each year. Many users of Google AdSense choose to promote products for free or pay a small portion of each sale.  A couple of reasons you might want to use AdSense are:  To promote your website for free. AdSense is free for publishers to use for the majority of their websites.
To promote your products. Use the Google AdSense button in the sidebar to promote your books, videos, or videos.  Where is Google AdSense advertising displayed?  Google AdSense is an ads placement program that works by getting visitors to click on advertisements. Advertisements are usually small images, text, or videos.
Using Google AdSense allows you to gain exposure for your website, give you a reliable source of income, and earn readers' trust. For a more detailed explanation of how AdSense works and how to get started, see our post. Using AdSense helps you make more money online and gives you the potential to get more email subscribers.
No one knows what content will be famous, so you want to be the first to post content in your niche, which can be accessed without a considerable budget. Using AdSense helps you get more exposure to your content because Google recognizes that it is a good source of traffic, and they will promote you at higher positions on the search engine results pages (SERP).
When you sign up with Google, you will automatically be given a free account for a personal website or blog, and you can earn money from any website that has a Google AdSense page. In return, you must provide Google with your name, address, and email address and agree to have your website reviewed and approved by the company.
You can then set up Google AdSense on your website. You will not have a significant income from AdSense, but it can provide you with a bit of income. The two main things to keep in mind are that if you decide to work with a few affiliates, you must get to know them well and trust them. You also have to be careful that they aren't just looking to make money off of you, but your website.
What Are The Disadvantages Of Google AdSense?
Google's AdSense has some disadvantages.  It can be expensive, especially for smaller websites. You have to pay for Google's account, and many people (tiny business owners) don't have the money to spare. You'll also need to make sure you're using the correct ad sizes.  You can't accept any media in your advertisements. This means you can't use videos, GIFs, text, animated images, or graphics.
You also can't double-charge people by showing two ads on the same site.  You can't pick where your ads appear. This means you can't place them on news websites or on those where ads are low-resolution.  You can't turn off the display ads for your site. These typically appear at the top but can be shown anywhere on the site.  Google AdSense does have some perks, but not many.
The most significant disadvantage is that it is relatively new. Not many people understand it, so sometimes you may lose money if you poorly promote your website and don't have adequate advertisement. But you may also stand a chance to make money from Google AdSense if you learn how to do it the right way.
Other disadvantages include:
It's expensive and may be hard to get your website in front of customers.
You may have to pay to place and keep your ads on their websites.
You have to dedicate a lot of time to promote your content so your visitors can see your advertisements.
AdSense is a similar program to Google's AdWords, the most popular online advertising platform. Both programs allow you to make money from online search engine results.
Conclusion
Affiliate marketing is an excellent way for web admins to grow their businesses and, in turn, increase profits. In a study done on affiliate marketing done by One-Click Garage, 70% of merchants who use affiliate marketing software also reported an increase in sales, and another report by Harvard Business Review revealed that "affiliate marketers outperformed direct sellers in search marketing, e-commerce, web design, and search engine optimization."
So, with affiliate marketing, you get free advertising that brings in extra revenue that you can invest into your business or use in other areas of your life.  Never stop learning the ins and outs of Google AdSense and keep learning how to make affiliate marketing work for you.
I trust you enjoyed this article about Affiliate Or AdSense Which Makes More Money. Would you please stay tuned for more articles to come? Take care!
JeannetteZ
Want to Learn How to Build Your Own Home-Based Online Business & Start Making Money Online From Your Comfortable Couch?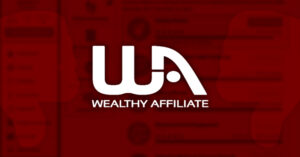 Your Opinion Is Important To Me
Thoughts? Ideas? Questions? I would love to hear from you. Would you please leave me your questions, experiences, remarks, and suggestions about Affiliate Or AdSense Which Makes More Money, in the comments below? You can also contact me by email at Jeannette@WorkFromAnywhereInTheWorld.com.
You may also enjoy the following articles:
Best Niches For Affiliate Marketing
What Are The Best Affiliate Products To Sell
Possible Earnings In Affiliate Marketing
How To Find A Profitable Niche In Affiliate Marketing
How To Get Started With Affiliate Marketing
An Honest Wealthy Affiliate Review