How To Become A Better Blogger
How To Become A Better Blogger
Starting At The Beginning
The first hurdle you'll face is deciding on a blogging platform. WordPress, Tumblr, TypePad, and Blogger are just a few of the free alternatives available. All of them have free design templates that you can use to personalize your own blog, making it incredibly simple to get started. What if you don't know how to utilize them? There are several online video courses available; for example, WordPress provides its own lesson list to assist you in getting started.
Take Into Account Integrating
From an SEO standpoint, it's worthwhile to connect your blog with your current website in order to increase content and make the search engines love you even more. After all, content is at the heart of SEO (search engine optimization). If you are unable to do so or cannot afford to pay a web developer to do so, create a free blog and add connections to your main website as well as other relevant links, such as your creative portfolio.
Find A Niche For Yourself
Try to discover a niche while picking a creative subject to write about. You'll impress both the search engines and your viewers if you make your blog something really specialized. Avoid being overly broad and instead, concentrate on a single specialty area and adhere to it. Find your own specialty and pursue it; just keep in mind to remain on the subject.
Write About Your Passions
Write about something you like; else, your writing will lack passion. And if you don't have any enthusiasm for what you're writing about, your material will suffer as a result, so choose a subject that you're comfortable with and stick to it. If you're a museum curator, for example, speak about the field, upcoming trends, and other institutions or exhibits you like. If you're a theatrical director, you may write about people you like in the business or share a day in your life with your fans.
Make A Valuable Contribution
It goes without saying, but your creative blog will never be a success if you don't supply anything that the audience wants. Give consumers what they want and make their online surfing experience worthwhile.
What exactly do I mean? The material you post, after all, demonstrates value. People will not read or return to read more of your material if it is not useful. Consider what you're putting out there and provide the folks with what they desire.
Concentrate On Marketing
You won't go far if you just start a blog and expect that people will find it without any promotion. You must actively advertise your blog, which you may do in a number of ways.
You may start interacting with other bloggers by making insightful comments on other people's blog entries, which can help drive traffic back to your own. Alternatively, you may utilize search engines to write on subjects that are popular in searches, such as this feature.
To assist build your visibility, you may offer to contribute to important e-zines or blogs. Whatever you decide to do, go out there and advertise yourself as much as possible. There truly isn't any reason not to.
Encourage People To Interact
Encourage others to comment on your blog. Request that they leave comments on numerous articles, as I have done with this one. Wherever possible, encourage interaction. Request feedback, acknowledge others' efforts, foster a sense of community, and be kind. People like interacting with one another, so be kind and inviting.
Make Commenting Simple
Just keep in mind that there are a variety of reasons why individuals may choose not to comment on your site. It might be anything from making it difficult to leave a comment to writing about bad topics that people don't want to participate in. What's the bottom line? Make commenting simple and write about topics that get people discussing in a good way. People will return to your blog if they can engage with it.
Don't Be Concerned With Negativity
Sometimes, you could get a bad remark on your site. Don't be turned off or scared away from blogging because of it. You may remove or reply favourably to any comments you don't like. Contrary to popular belief, you will seldom encounter negativity, so don't be concerned.
Don't Be Afraid Of Performing In Front Of An Audience, And Believe In Yourself
It's only natural to lose faith in yourself and your work after your blog has more than 1,000 monthly views. Don't be afraid of performing in front of an audience, and keep going! There's a reason you're getting so many visitors, so trust in yourself and keep publishing great material.
Image After Image
People are drawn to visuals. A lot of images may be found on some of the world's most prominent arts and creative blogs. This is partially due to the fact that consumers like fast scanning online sites and viewing images and graphics that assist to break up text and give visual appeal. When creating a creative blog, photographs are crucial, so include as many as you can and offer your readers enough to look at.
Make It Simple To Read
According to research, individuals prefer to skim online sites rather than read every word. As a result, aim to make your posts simple and short to read. Wherever feasible, use lists to break up the material.
You should submit at least 250 words of text for SEO purposes. However, it's also a good idea to stay at this amount for your readers – unless you're writing an essay like this one, in which case you should utilize bullet points or lists to keep people's attention.
Give Your Articles Catchy Names
When brainstorming topics for your blog, consider names that are both search engine friendly and attractive and snappy. You want to entice folks in and pique their interest.
Are You Tired Of Scams?
Keep It Consistent
A blog is similar to an online journal in that it implies a "regular" emphasis. At least two posts each week should be posted on your site. Ideally, you should be posting every day, particularly if SEO is a top priority for you.
Otherwise, just attempt to keep things moving forward. If you're going on vacation, make the most of your blog's scheduling options so you can publish posts automatically while you're away from your workstation.
Keep Clutter To A Minimum
Try to keep the layout clean, fresh, and uncluttered while building your blog, whether you're starting from scratch or utilizing one of the many free blogging platforms available online. Excessive features should be avoided. Keep it simple and pleasing to the eye, and your site readers will return for more.
Participate In Social Media
Don't forget about other social media sites like Twitter and Facebook. Connect them to your blog's RSS feed to keep your followers and admirers up to date on your newest article.
Twitterfeed is a fantastic service that automatically publishes your updates to both your Twitter and Facebook accounts – wonderful for Twitter, but a little spammy on Facebook for now. First, test everything to ensure that you're pleased with the automated updates and tweets you're sending out.
Keep An Eye On The Data
Keep track of how visitors discover you and how they arrive at your site. You may therefore personalize your blog entries to your readers' demands while also maximizing the utilization of those external sources that are attracting the most attention.
Your analytics will also assist you to evaluate your ROI (return on investment) and whether or not your internet advertising is effective. Keep an eye on your web analytics to verify that your blog is doing as it should.
Make It Simple To Follow
Wherever practical, include "follow" badges on your blog. You may, for example, add a free widget to Blogger that invites people to "follow your blog" in their Google Readers. Tumblr offers a similar feature, but it is already incorporated. Make sure your blog has a simply follow option, even if it's only a clear link to your RSS feed.
Make It Personal
Your readers will like you if you reveal more of yourself in your postings. Individuals like to follow people rather than brands. If feasible, include an "about" section as well as a picture of yourself. You'll inspire people to like you by providing a personal touch, and you'll foster loyalty by tapping into their emotions, resulting in happy, repeat visits.
Ana Kinsella, an Irish fashion blogger, is an excellent example. Her Ripped Knees blog is full of fashion news, but she adds a personal touch when she publishes photos of herself in different clothes. Stylebubble is a comparable site that is quite popular. Give your own blog a personal touch.
Checking For Misspellings And Proofreading
Finally, it's critical that you double-check your spelling and review your content before hitting the "publish" button. Not only can bad spelling affect your reputation, but it will also harm your SEO since search engines do not enjoy poor writing. Before you go live, double-check everything.
Many people tell me they don't believe they can do it when I work with small companies, entrepreneurs, and professional consultants on establishing, growing, and upgrading their blog operations. What they really need is a more detailed blueprint, strategy, and procedure that they can follow.
You can create a blog if you can have a conversation with someone. Blogging is a more personal approach to a topic that embraces the writer's individuality.
That is why people not only like reading blogs, but also follow the bloggers who create them. Be a better blogger and writer by following these seven simple steps to help you concentrate, write better, and publish your blog so that it stands out, is seen, and is remembered.
1. Make The Decision To Blog And Commit To It
Invest in a branded WordPress blog site or add a blog page to an existing WordPress site. There are websites that provide free alternatives; nevertheless, you need to engage an expert to personalize them so that they seem beautiful. WordPress.com, Blogger.com, and Wix.com all provide a variety of themes and alternatives to suit your style and business.
2. Make Writing Time A Priority In Your Day And Week
Setting aside time to write every day, or at least 2-3 times per week if feasible, at the ideal area and time of day when you are most inspired and focused, is an important part of the commitment. Go to your favorite spot and ponder, think, and write.
3. Come Up With Your Own Ideas
What are your five main areas of competence, as well as ten others that complement them? Who are you writing and speaking to, and who is your target audience? What knowledge can you impart to them? Begin and maintain a blog idea diary and notepad that you may carry with you at all times. To come up with ideas, draw on your everyday and real-life experiences. Here are 16 resources to help you generate blog ideas.
4. Make A Title And Topic Outline Based On Your Top Content Categories
Utilize precise keywords to investigate your issues on Google, Bing, or in your sector, and always use the most recent studies and research. Create a branded keyword title that is 5-7-9-12 words long and has some snap and alliteration. Create 3-5 content bullet points for your piece, having a beginning, middle, and finish in mind. Examine the structure and method of the blog entries you love reading.
5. Create A Content Outline And Bullet Points
Find the topic's heart, soul, and sweet spot so that it lives up to the title's promise. With your perspective, experience, and skills, create the substance of your outline. What do you want your viewers to take away from the article? It's your area of expertise, so make the most of it. You lead individuals through a mental process by following your plan.
6. Add A Pop Of Color To Your Post To Make It More Engaging
Visual upgrades, brilliant quotations, and intriguing data may boost openness and interaction by as much as 65 percent. Adding memorable headlines, trending themes, videos, photos, podcast links, infographics, case studies, and white papers to your blog entries may all help to improve the reader's experience and retention.
7. Complete The Following Steps: Deliver, Ship, Publish, And Promote
Create an integrated marketing strategy that includes all of your existing distribution strategies, such as Facebook, LinkedIn, Twitter, YouTube, Pinterest, Google+, podcasts, eMarketing, and video. Take a look at the most effective content marketing strategies, and don't forget to Google yourself to check how you're doing.
It's all about practice, practice, practice. Maintain consistency and authenticity by being committed to your point of view. Good blogs, bloggers, and material are in high demand, and people are eager to share and promote them. There is an audience for what you have to say and contribute, and people will discover you.
Consistency will help you grow your blog's audience. Start, continue, or step it up a level, but don't forget to utilize your blog to educate, enlighten, inspire, and yes, sell.
What Does Being A Professional Blogger Entail?
A professional blogger is one who has monetized their site (usually via advertisements or affiliate marketing), has a solid content strategy and is always seeking new methods to expand their readership.
Other professional bloggers may not make money from their blogs, but they have the expertise and experience to write for businesses and charge for the posts they create. Individuals or small groups that blog for a livelihood are known as professional bloggers.
Their main source of revenue is blogging. They put in the same amount of effort as if they were working a full-time job to build their blogs. An amateur or hobby blogger, on the other hand, is someone who runs a blog for enjoyment, undertakes little (if any) outreach, never monetizes their site, and lacks a content strategy.
They don't earn a livelihood from it, either. Being a professional blogger has both advantages and disadvantages. The biggest benefit is that you can earn money blogging; nevertheless, you must put in a lot of effort and growth is sluggish. Although blogging might provide financial independence, it does not always imply that you will make six figures from your blog, at least not immediately away.
Professional bloggers may monetize their blogs via a variety of methods, including advertising and paid subscriptions to newsletters, daily digests, and other services.
Affiliate promotion
Online courses, online coaching, or consulting
Donations
Professional bloggers that work for a living are more akin to content marketers. Many professional bloggers choose this path because it provides them with a consistent income as well as other perks.
They may also make a solid living, and in addition to strong writing abilities, they often need to know the following:
Copywriting for advertisements
Email marketing
SEO
Social media management
Conclusion
The Capacity To Create Effective Content Is A Valuable Skill. It's crucial to be able to produce high-quality, effective material, particularly if you want to attract readers to your site. Only if you're interested in what you're writing can you engage your readers.
If the topic matter doesn't pique your attention, it's likely that your audience won't either. On the internet, there are about 600 million blogs. That's a tremendous amount against which to compete. You won't be able to earn a livelihood blogging if your material doesn't interest or fascinate your readers.
I trust you enjoyed this article on How To Become A Better Blogger. Would you please stay tuned for more articles to come? Take care!
JeannetteZ
Want to Learn How to Build Your Own Home-Based Online Business & Start Making Money Online From Your Comfortable Couch?
Try Wealthy Affiliate!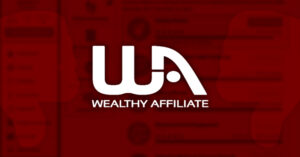 Your Opinion Is Important To Me
Thoughts? Ideas? Questions? I would love to hear from you. Please leave me your questions, experiences, remarks, and suggestions about How To Become A Better Blogger, in the comments below. You can also contact me by email at Jeannette@WorkFromAnywhereInTheWorld.com.
You may also enjoy the following articles:
Small Business Success Secrets
How To Promote Affiliate Links
Best Affiliate Marketing Strategies To Try
The Essentials Of Direct Email Advertising
10 Tips To Plan For A Comfortable Fulfilling Retirement