How To Pick A Good Blog Niche
How To Pick A Good Blog Niche
Blogging is not just a fun hobby. It is also a business. As you know, the internet has become saturated with blogs. You need to decide what your niche is before you start blogging. This will help you choose what content to share, how often to publish, and how much time to invest in your blog.
We've created this guide for beginners who are looking to start a blog or want advice on deciding on their niche. With an overview of the different types of blogs and tips that will help you get started with your newly found love for blogging, this guide is for those willing to spend their time wisely and make some extra money!
What Is A Niche?
Niche is a fancy word for someone's specific interest. It can also be defined as a topic that can be targeted. When you decide to create a blog, you should come up with your niche because it helps narrow down your focus and find the best content for you to write about.
For example, if you're interested in fashion, a good niche that would suit your interests would be fashion blogging. You can also have a blog about fitness or cooking (both of which are commonplace niches).
On the other hand, if you're not into blogging but want to start one anyway, many topics could work as niches because they have an existing audience. However, those might not be what your interests are. So when picking out a niche, think of who wants to read your blog and make sure it's something that interests them.
What Makes A Niche Different From Other Blog Topics?
Choosing a blog topic is one of the most difficult things to do in the blogging world. You want the content to be interesting and you want it to be easy for people to find your blog. But with so many different topics out there, how do you know where to start?
One way is to look at what has been done before. Look at what other bloggers are doing and see if their niches are similar or relevant to yours. If they're not, then maybe it's time for you to learn something new!
Of course, this isn't always an option since some blogs come out of nowhere and there may not be any pre-existing content on a particular niche.
In these cases, ask yourself some questions about your blog topic:
What kind of information will my blog offer?
Will the content vary from post to post?
How will I share my content?
Are there recurring themes that run throughout my blog posts?
Will people care about what I have to say?
Finding A Niche That Interests You
To be a successful blogger, you'll need to find a niche that interests you. This is easier said than done, but it's worth the effort. You might start by asking yourself what your passions are and how they can be applied to blogging.
If you're having trouble coming up with ideas or have already exhausted those potential niches, there are some quick ways to find out if your niche interests others as well. One way would be to see what blogs in your niche are popular on social media sites like Google+. If you notice that a topic has some traction in this community, there's probably interest from others as well.
When searching for potential niches, it's important to consider the needs and desires of your audience. Your ideal readership will help guide your blog content creation process and help you decide what topics should be covered on your blog.
It can be hard to find a good blog niche. You could spend hours browsing through blogs and trying to find something that looks like you and your interests, but those hours can be wasted if the blog you're on isn't what you're looking for
To narrow down your options, think about what you want from your blog: What are the goals of your blog? What do you hope it will accomplish?
If you want a small blog where you share personal thoughts and experiences, consider a lifestyle type of blog. If you want to share more political views, consider choosing a political-based topic or niche. If you want more technical advice and help with coding, then choose a tech-related niche.
How To Find The Best Niche For Your Blog
When you are starting a blog, your main priority should be finding a profitable niche. Niche selection is the most important step in blogging because it will determine how successful your blog is. It's not always easy to find a niche that has high potential and still appeals to readers.
Here are some steps you can take to find the best niche for your site:
Talk to friends and family about their interests and hobbies: This is one of the easiest ways to learn about people's passions, something you don't want to miss out on when selecting a blog topic. Ask them what they're interested in and what they would read if they were given the opportunity.
Search popular hashtags: If you've got a specific topic in mind, searching hashtags on Instagram or Twitter might help give you an idea of what others are talking about online right now. Be careful not to opt for too broad of a hashtag though—your specialty must fit into one specific hashtag!
Look for keywords related to your niche: When choosing a niche, there must be some sort of correlation with what you're writing about. You'll have far more success creating content related to your chosen location or
Finding A Topic
The first step in building a successful blog is choosing the right niche. This starts with understanding your interests. What are you interested in? Is there a topic or person you feel strongly about?
Once you've determined what kind of content you want to share, it's time to start thinking about how often you want to publish and what type of blog platform will work best for your needs.
Next, decide on the length of your posts. How long do you think your posts will be?
Last, choose a blog name that communicates what your blog is about and a title that is catchy so people will want to click through.
With these steps, you're well on your way to starting a blog that can make money!
Tips To Help Picking Out A Topic
If you want to start a blog and want to know what niche to choose, consider these tips.
You must pick out a topic that isn't already too heavily saturated. This will help you find more success and an easier time finding readers.
Before picking out a topic, consider where your passion lies and where your expertise is. If you're not sure what your niche is yet, try starting with some brainstorming activities and see what comes up for you. You might be surprised by the topics that pop up!
Consider the person who will be reading your blog. If it's your mother-in-law, make sure she's interested in the topic first before diving right into blogging about it. Make her feel included in the process of creating content, so she sees why it's important to maintain your blog and share it with others as well.
The Key To Finding Your Blog Topic
Finding a blog topic is crucial. It's the foundation for your blog and will determine whether or not it succeeds. So, you need to make sure that you nail this step to succeed.
If you're looking for your niche, consider these five things:
What are your goals for your blog?
Who do you want to target with your blog?
Does your topic interest people?
What are the demographics of your audience?
What is going on in the world around you that makes it worth blogging about?
These five factors will help direct you towards a topic that's perfect for your blog. Once you find one, run with it! This is by no means an exhaustive list of topics that can be a great fit for any blogger, but they should get you started on the right track!
Researching Topics
To start a blog, you have to find a topic or niche that you enjoy. If you don't enjoy talking about yourself, then blogging can be difficult for you. You could also write about something that interests you, but this will often not be sustainable as a full-time job.
You need to spend time researching different topics and thinking about which one is best for your blog. The following are some tips that will help you decide on what your blog should be about:
What do you think your audience would like?
Is there an interesting story that hasn't been told yet?
Does the topic provide fresh content?
What's trending in your area of interest?
Types Of Blogs
Blogs come in many shapes, sizes and formats. Blogging is a form of personal publishing that can be as simple or complex as you want it to be.
Some blogs have a narrow focus while others might cover a wide range of topics. It's important to keep your blog focused on what you enjoy and are good at so that you can produce content consistently.
What Makes A Great Blog?
Now that you're ready to start blogging, you need to decide what kind of blog you want to create. There are different types of blogs that you can choose from and all have their benefits. Some types, like a lifestyle blog, focus on the more personal aspects of your life, such as family or friends. Others like an event blog or a health and fitness blog are about entertainment and education—essentially anything for anyone interested in them.
The deciding factor often depends on your interests. If you have a specific topic that you enjoy reading about or talking about with people, then it will be easy to narrow down the type of blog that you choose to blog on.
If you don't know what type of blog is right for your needs, there's always the option to self-publish a book!
Starting Your Blog
Before you decide to start a blog, there are a few things you need to decide. What will your blog be about? Who will your target audience be?
These questions can be answered by understanding what type of blog you're planning on starting.
There are four types of blogs:
Personal/Friendly Blogs
Entertainment/Lifestyle Blogs
Marketing Blogs
Business/Industry Blogs
How To Start A Blog?
As a good rule of thumb, your blog should have a topic that you are passionate about. For example, if you love drinking tea in the afternoon, you could start a blog about how to make the perfect iced tea.
Another great way to start your blog is to become an expert in one area and share your knowledge with others. Maybe you're a keen gardener and would like to write about gardening tips or maybe the owner of a local bakery who shares his expertise on baking techniques.
If you're still unsure what niche to choose, try writing on something that interests you at present and see if people are interested in reading it. If no one is interested, then it probably isn't worth pursuing as it won't be popular enough for your blog to be profitable.
Remember though: A successful blog needs regular content and promotion! This means publishing at least 3-4 times per week and promoting each time.
Are You Tired Of Scams?
Making Your Blog Interesting
You want to make your blog interesting. You want people to read your blog and get interested in what you are saying. So how do you do this?
Blog consistently, post regularly and use humour. Your blog will become more interesting if you use these tips!
First, blogging without fail is a must. Make sure you have time for your blog every day as it will help keep engagement high.
Second, be consistent with posting new content on your blog each day. As long as there is new content on your website, people will continue to come back for more of the same content. Regular posts give people who are interested in the topic an opportunity to see all the news from your website and engage with others who share the same interests!
Third, use humour. Humour can be a great way to draw readers in and keep them coming back for more. For example, if you are talking about something serious like retirement planning, try adding a funny quote at the end of the post that makes light of the topic and helps break up the seriousness of it all!
Starting Your Blog With A Theme
Before you start your blog, you need to decide what type of blog you want to write. Blogs can be categorized into four types: personal, professional, lifestyle, and business blogs.
Each category has its own set of guidelines and content that is best suited for the genre. For example, a personal blog may focus on self-improvement or nutrition while a professional blog would be more appropriate for writing about your job or industry.
One way to ensure that your blog fits the type of content it is focused on is to choose a specific theme. For example, if you are going to write a fitness blog, then you should choose "fitness" as your theme.
Post Speed Tips To Increase Engagement And Make You Stand Out
Blogs are a great way to start engaging with your audience and making money in the process. However, once you start blogging, you'll need to decide how often you'll publish content and what kind of content you'll share.
If you're struggling with the right frequency or content for your blog, consider these tips for increasing engagement and making yourself stand out from the competition.
Write Short Posts
Keeping your posts short will make them easy to read. You want people's attention to focus on your message rather than having it wander away from all of the writing on the page, so keep it short! On average, most bloggers say that their articles should be between 500-1000 words long.
Have A Business Model In Mind
Before you set out on your blog journey, know exactly what type of business model you want to use for your blog. This will help narrow down what kind of content would be appropriate for your readership. For example, if you find that everyone wants to hear about recipes but they don't have time to cook every day, then maybe your blog would be better suited as a recipe site rather than a lifestyle website. To determine this business model before starting, think about what kind of products or
Where Do You Want To Publish Your Content?
The first question you need to ask yourself is where you want to publish your content. If you're thinking of creating a blog, there are a few different choices that you'll need to consider.
You can choose between free and paid platforms, such as WordPress or Blogger. You can also choose between a website or a mobile app. When considering what platform will be best for your blog, think about the audience that it'll be attracting and how much time you have for writing posts.
Another factor to consider is whether you want to run the blog on your own or hire someone else to host it for you.
If you want to find a solo-hosted platform, here are a few options that might suit your needs:
WordPress
Tumblr
Blogger
Medium
What Are The Important Elements Of A Blog?
A blog is a type of website that allows you to share your thoughts and experiences with the world. It's a perfect way to start a career in blogging. But, finding the right niche can be hard if you don't know what to look for.
When you first begin on your journey of blogging, you must consider these  important elements of a blog:
Topic/subject matter
Audience
Goal
Credibility
Unique voice and style
Consistency
Frequency of posting
Time invested in writing posts
Potential for growth and revenue potential (sales, subscriptions, etc.)
Social media following
Engagement potential
How Should You Set Up Your Blog?
First, you need to choose a blog niche. This is the type of blog topic you're interested in and will be writing about on your blog.
Once you've chosen a niche, it's important to set up your blog correctly.
To create a successful blog, you should include these three things:
A clear, concise mission statement that outlines what your blog is going to be about and why people should care
A targeted keyword list (a list of keywords related to your niche)
A social media presence that includes Facebook and Twitter accounts
How Can You Make Money On Your Blog?
Making money on your blog is a simple equation: time + content = money. Unfortunately, many people try to make money with their blogs without understanding the basics of how to market and monetize their blogs effectively. What they might not realize is that it takes time and effort to create a profitable blog.
Money isn't always the answer, though; having a personal mission or cause you're passionate about can be just as important as making money.
What Will Be Essential For A Successful Blog Strategy?
There are a few things that will be essential for a successful blog strategy. It's important to choose your audience and select the right niche. You'll want to make sure you have the resources, know-how, and time to develop your niche blog.
Additionally, it's recommended that you create content around topics that are relevant to your niche. This will ensure that people are interested in what you're blogging about.
If you're considering blogging as a side hustle or full-time career, make sure that you have what it takes in terms of experience and skill set before starting!
Conclusion
Blogging is a great way to generate traffic, brand yourself and build a loyal following. It's an effective marketing tool for any business, but it can be overwhelming when you first start.
To help you find your niche, we have compiled a step-by-step blog guide that will help you pinpoint the right topics to write about, establish your blog's theme and make sure your content is published to the right place.
I trust you enjoyed this article on How To Pick A Good Blog Niche. Would you please stay tuned for more articles to come? Take care!
JeannetteZ
Want to Learn How to Build Your Own Home-Based Online Business & Start Making Money Online From Your Comfortable Couch?
Try Wealthy Affiliate!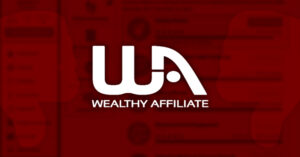 Your Opinion Is Important To Me
Thoughts? Ideas? Questions? I would love to hear from you. Please leave me your questions, experiences, remarks, and suggestions about How To Pick A Good Blog Niche, in the comments below. You can also contact me by email at Jeannette@WorkFromAnywhereInTheWorld.com.
You may also enjoy the following articles:
How To Start Investing In Stocks – A Beginner's Guide
How To Choose A Career That You Will Love
Top Communication Skills You Should Have in 2022
The Importance Of Diversification + Pros & Cons
How To Prepare For A Job Interview