Podcasting vs Vlogging – What Is The Difference
Podcasting vs Vlogging – What Is The Difference
The primary distinction between a vlog and a podcast is that the former relies on audio and the latter relies on video.
Podcasts are digital audio files, while vlogs are social media accounts or personal websites that feature video content. Both are widely used and well-liked media outlets. When necessary, the audio from a vlog can be extracted and used in a podcast, but the opposite is not true.
For those who don't know, a podcast is an audio or video recording.
A podcast is more passive because it lacks visuals. If you're camera shy, you'll feel most comfortable listening to this. People are drawn in by both the presenter's voice and the usefulness of the presented content; as such, the presenter needs to have a pleasant, engaging voice.
A podcast can be considered the audio equivalent of tuning into a radio station; like radio, it broadcasts various shows covering everything from news to comedy. A Podcast Is…
Podcasts are portable, so you can listen in the kitchen, car, or house. It has been determined through surveys and studies that 51 percent of the American population over 12 listens to podcasts. Podcasts can range from a few minutes to several hours in length.
Typically, these will be presented as a series. Since there are no visuals to accompany a podcast, the host must have a captivating voice and extraordinary storytelling skills to keep listeners interested.
In addition, starting a podcast can be costly because it requires high-quality equipment for recording and editing; however, once established, there are fewer competitors on the market.
A video blog, or vlog, is a website or social media profile where the owner publishes videos consistently. The combination of the words "video blog" and "video log" to form the term "vlog" is apt. Marketing, technology, current events, and fashion are just a few examples of the many fields in which videos can be used to spread information and ideas to the public.
What Is Vlogging?
Vlogs may also include supplementary text or visuals. Vlogging as a concept emerged in the early 2000s and saw rapid growth in popularity over the following years. Sites like Facebook, YouTube, Vimeo, and Dailymotion cater to bloggers.
Vlogging requires high-quality cameras, microphones, and other equipment, which can add to the upfront cost, but it quickly pays for itself by attracting a larger audience.
Additionally, vloggers can save money by uploading videos at a later date. A vlogger must be comfortable in front of a camera and have strong people skills. Since this is such a time-consuming process, he should also have some time to devote to editing.
Distinguishing Features Of Podcasts And Vlogs
Podcasts and vlogs differ primarily in how they present their material. Podcasts feature audio content, while vlogs feature video content. This is why vlogs attract a larger audience and carry more weight with viewers.
Statistics show that 87% of businesses acknowledge the value of videos as a marketing tool, and 79% of consumers admit that they were swayed to buy from a brand after watching a video promoting its products.
Vlogs are more time-consuming and work best for people who can consistently deliver polished performances in front of a camera. However, if necessary, the audio from a vlog can be extracted and used to create a podcast, while the opposite is not true.
Differences between podcasts and vlogs are tabulated in the following infographic.
Audiocasts vs Videoblogs
Since there are no visuals in a podcast, the ability to tell a story is essential. It's not uncommon for them to be part of a series that can be heard weekly.
A video blog, or vlog, is a form of online journal in which posts are exclusive videos. In most cases, vlogs can be converted into podcasts, but not the other way around.
While the start-up costs could be high for both approaches, vlogs tend to be more expensive. Additional time is needed for editing, making vlogging a less appealing option for those with a limited amount of spare time. Both are widely used today and are important avenues for acquiring knowledge, passing the time, and making money.
Prepared To Increase Your Brand's Visibility On The Web?
You should think about making vlogs to tell your story if you own a business, are involved in marketing, or just enjoy making and sharing content.
You can keep a video diary or vlog to record and discuss your daily activities and thoughts. Also, they can aid in expanding your current fan base.
Creating your first vlog is not easy. However, trust us when we say it's not rocket science.
In this guide, we'll cover everything you need to know to start your own vlog, from the basics of a vlog to advanced techniques for using Animoto, a free online video maker. Vlogs are a great way to get your foot in the door and build an audience, ultimately leading to more sales and exposure.
What Exactly Is A Vlog?
Vlogs are online video diaries that chronicle the daily activities of their creators. Depending on the user's chosen content, a vlog can be anywhere from five minutes to an hour long.
Since the term "vlog" was created by combining "video" and "blog," it's safe to assume that vlogs are video versions of blogs. However, vlogs are more entertaining, interactive, and successful overall.
Four in ten people who have access to the internet regularly watch vlogs.
Video diaries, or "vlogs," are unique among video forms in that they follow a creator as they impart knowledge or insight to an audience. Throughout most videos, the maker tells viewers about their experience and establishes a rapport.
Reasons Why Video Blogging Is Worth The Time And Money
It can seem like a big commitment of time and money to start a vlog. It's possible, but it's not necessary. Moreover, the advantages far outweigh the difficulties during the initial stages.
It may not break the bank. The initial investment in a vlog can be as little as zero and as much as you like. You only need spare time, a camera (your phone will do), and a vlog editor to start.
There is a larger audience for videos. Building trust and rapport with your audience require an honest approach.
Users overwhelmingly favour videos as their preferred content type online. YouTube has recently been ranked as the world's second most popular website.
The inclusion of video improves crucial indicators. One study found that videos offer the highest return on investment (ROI) for business promotion.
There is a financial upside to it. The most popular YouTubers routinely pull in eight figures annually. That might describe you!
The 5 Most Important Steps To Creating Your Own Vlog
There are only five basic steps to start a vlog. You can tailor each stage's difficulty level to your specific market.
The success of many YouTubers can be attributed to their "amateurish" approach. Some people prefer to act in a more businesslike manner. Whether you've never made a video blog before or have experience, these five steps will get you up and running in no time.
1. Make A Plan
Choose your vlogging identity and focus. Do you plan to start a travel vlog? What is she, exactly, if not a beauty guru? What you decide to do is up to you.
Learn from the works of other artists to develop your style and voice in the digital world. Before you start shooting or writing a script, you should have your content outlined. Your vlog will be more successful if you plan.
2. Collect Your Materials
Depending on your preferred vlogging format and the nature of your content, you may need more or less of the following equipment. Put money into a camera, a tripod, a microphone, a lighting kit, and a teleprompter if you so choose. You'll need a video editor like Animoto to put the finishing touches on your vlog.
Are You Tired Of Scams?
3. Be Present And Record
In business, how you present yourself is crucial. Make sure your vlog looks good by using a good background, showcasing your own sense of style, and getting in the mood to have fun. When the time comes to record, put your best storytelling foot forward to win over your listeners.
4. Edit Your Vlog
If you want your vlog to be interesting to viewers, it needs to be edited after you record it. User attention spans are short, and long, unedited videos will likely bore them. Use your imagination as you cut, arrange, edit, add text, and score your clips.
Remember to follow the guidelines set forth by the optimization standards of your chosen sharing service. For instance, you may want to use a horizontal aspect ratio to maximize your video's exposure on YouTube.
Alternatively, a vertical aspect ratio is preferable for a platform like TikTok. You can instantly make the necessary changes to your video's presentation by simply clicking on the aspect ratio icon in Animoto.
5. Share Your Vlog
Sharing your vlog is the next step after recording and editing it. Just post it on YouTube or your preferred video-sharing site. Make sure your audience can find you everywhere online by establishing a solid web presence. The last step is to keep a score of your progress. This allows for incremental progress as you go.
Following these five guidelines, you'll quickly gain competence as a vlogger.
Install Video Software
New software in an area where you lack expertise can seem daunting. But with the proper equipment, you can easily overcome any obstacle.
Creating videos can be fun using a simple and entertaining editor like Animoto. It's possible that editing will grow on you as much as any other aspect of vlogging. Are you prepared to study vlog editing with Animoto?
1. Choose A Format
You can quickly create professional-looking videos with Animoto because of its extensive library of premade templates. Choose a layout that fits your vlog's subject matter and tone, or design your own from scratch if you're feeling bold. Intent on starting a travel vlog? Use this travelogue sample as a starting point for your revisions:
2. Drag And Drop Your Content Into This Template For Use
You can drag and drop your media files into the Animoto online video editor to start. Asynchronously transfer any media files you intend to use. Explore our in-house database of millions of high-quality Getty Images photos, videos, and graphics for any stock content needs.
3. Make It Your Own And Get The Best Results
Here comes the exciting part. Edit your video blog however you like using Animoto's flexible tools. Video and text styles allow you to easily add professional-looking effects to your video's backdrop, dialogue, and transitions.
To make your vlog more personal, you can add a voiceover and select a song from our Music Library that goes along with the content. Be sure to optimize and format your video for YouTube, Facebook, or whatever platform you plan to share it.
4. TRANSFER, Obtain, And Post
After finishing your video in post-production, the next step is to export it and show it to your fans. When you're done watching, just hit the share button to upload it to your preferred platform.
5. Join For Free
The important point is that you don't need to worry too much about producing a high-quality vlog. According to Google's research, viewers on YouTube are more concerned with a video's content than its production quality.
That being said, we've compiled a list of 6 pointers to help you turn your vlog into a work of art.
Carve Out Your Space
Establish a consistent theme for your vlogs. You can build a loyal following by becoming the go-to expert on fashion, fitness, marketing, or any other subject.
1. Offer Something Of Worth
If your videos go viral, you must give people something to talk about. Ensure your vlog is worth watching by including informative content, engaging narrative, insightful suggestions, or enjoyable entertainment.
As we discussed, it's important to consider your target demographic when developing content. Get input from your audience by inquiring about their thoughts on previous videos and ideas for future material. If you want your vlogs to be successful, you need to cater to your audience's interests.
2. Create Impressive Videos
Your vlogs don't have to be professionally produced, but they should be interesting enough to watch. It's crucial to have high-quality video and audio. Visual appeal is also crucial. Additionally, ensure that your vlogs are fun to watch.
3. Differentiate Yourself
There is a wealth of video material available online. To be successful with your vlogs, you need to make them stand out from the crowd. Be original and true to yourself. Give the audience something completely new to look at or a fresh take on an old favorite.
4. Upload Videos Regularly
You need regular uploads to your vlog channel to build a following and establish credibility online. You could follow the lead of other vloggers and pick a day of the week to upload new videos. Animoto allows you to copy and modify previously created videos to save time while editing videos.
Making Money Vlogging
Making money from your vlog channel is always a nice perk, even if your primary motivation for posting vlogs is purely recreational.
Approximately 40% of YouTube channels increase annual revenue to six figures or more.
It's possible to make money from vlogs in a few ways, but you'll need an audience first. You'll be in demand once you've built a loyal following, and advertisers will be willing to pay to reach them.
Therefore, excellent content is a prerequisite. Then, use effective marketing and SEO to get people to your vlogs. When you've mastered those, read on to find out how to monetize your channel.
1. Advertising
Advertisers will be willing to pay to reach your audience through your videos if you have a subscriber base. The vlogger receives payment when people watch the video or click on the ad.
2. Subscriptions
Subscription fees for vlogger content vary by distribution platform. To increase your subscriber base, you must become a top-notch vlogger in your chosen field.
3. External Marketing
As an affiliate marketer, your compensation will be based on the number of products your audience purchases from the advertised brand. If you want to make money off of your vlogs reviewing products, you should focus on affiliate marketing.
The most money can be made as a vlogger through sponsored content, but this is only available to the most popular creators. Once you've built up a sizable subscriber base, businesses will pay you to feature them or their wares in your vlogs.
4. Do It Yourself And Be Your Own Brand
Start your own company or brand and spread the word using your vlogs. If you have built up a loyal following on YouTube, they may continue their shopping experience on your e-commerce platform.
5. Please Present Yourself
Introducing yourself in video form to your viewers is a great topic for your first vlog. Describe yourself, discuss your interests, or reveal some trivia about yourself. Encourage your audience to learn more about you.
6. Utilize This Format To Promote Your Skills
Take advantage of your vlog to showcase your talents. Your skills set you apart, and individuality is highly prized in the digital realm. If your vlogs are successful, you can also establish yourself as an authority in your field.
7. Take Us On A Tour
Please take us on a tour of a special place in your life. The place you have the fondest memories of could be the room you grew up in, your entire house, or even the town you lived in as a kid. Upload a video to YouTube narrating your special place's fascinating details.
8. Compare And Contrast Your Daily Rituals
You have likely established habits in your niche, regardless of the type of content you produce. Do a video about how you take care of your skin if you have a beauty channel. Share your Sunday prep ritual if you're a food vlogger.
9. What It's Like To Be Me
Take your camera with you and record a day in your life as it unfolds. Show off your go-to hangout for coffee or dinner with pals. One of the best parts of being a vlogger is that each day can be different.
An Example Vlog To Get Your Imagination Going
YouTube star Ali Abdaal has over 2 million subscribers. He is an expert at providing his target audience with advice on being more productive and saving money.
This vlog is a guided tour of his workspace. In the video, Ali shares a narrative describing his wares and explaining how he makes the most of his workspace.
Many things make this vlog a prime example of its kind. To begin with, I find the vlog to be quite interesting and enjoyable. It's not like anything else on YouTube, but it does fit in with his other vlogs.
Ali provides value to his audience by demonstrating how to arrange office furniture for maximum efficiency.
When all is said and done, Ali has a firm grasp on his vlog's demographic and caters to them consistently. You'll see why he has so many subscribers after watching his video.
Conclusion
I hope you've found this article useful. I've tried to explain the difference between blogging and podcasting simply to make it as clear as possible for you. Now you know what's the difference between these two terms, and also, you know how to become a successful vlogger.
I trust you enjoyed this article on Podcasting vs Vlogging – What Is The Difference? Would you please stay tuned for more articles to come?
Take care!
JeannetteZ
Want to Learn How to Build Your Own Home-Based Online Business & Start Making Money Online From Your Comfortable Couch?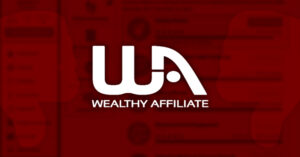 Your Opinion Is Important To Me
Thoughts? Ideas? Questions? I would love to hear from you. Please leave me your questions, experiences, remarks, and suggestions on Podcasting vs Vlogging – What Is The Difference in the comments below. You can also contact me by email at Jeannette@WorkFromAnywhereInTheWorld.com.
Disclosure
This post may contain affiliate links. I earn from qualifying purchases as an Amazon Associate and other affiliate programs. Read my full affiliate disclosure.
You may also enjoy the following articles:
Wealthy Affiliate Review – Scam or Legit? The Truth Exposed
How To Build Your Personal Brand
How To Set SMART Goals To Grow Your Business
How To Build A Business With Your Blog
Mobile Websites vs Desktop Websites