Best Home-Based Jobs
1. Web Designer
Average annual salary: $59,343
Web developers are responsible for the design and development of websites. While many web developers work for marketing firms or huge enterprises with several websites, their skills are in great demand. Therefore, web developers may also work on a freelance basis.
Web development is not an entry-level position since it requires prior expertise and training to finish projects to a reasonable standard. It is, however, one of the higher-paying work-at-home alternatives.
You can work with NGOs, tech businesses, and other organizations if you have website design skills. Companies who employ you will put your Adobe Illustrator, UX, and CSS skills to the test, so be sure you're equipped in these areas. You may easily make a solid living with only a few talents and the ability to develop eye-catching websites.
2. Graphic Designer
Average annual salary: $45,060
Logos, bespoke graphics, landing sites, and more are all created by graphic designers. Graphic designers' job is ideally suited to a home office setting since they accomplish much of their work alone using design software. Although many organizations engage full-time Graphic Designers for their in-house projects, many Graphic Designers find work on platforms like Upwork.
You might also pursue a graphic design career. Most companies need well-designed graphics, yet most job hopefuls are turned off by inexperience with Adobe Photoshop almost immediately. You should realize that not all businesses need elaborate designs; others just demand visuals made using simple programs like PicMonkey and Canva. If you have a basic understanding of computers, you may simply learn how to utilize these applications and then apply for related jobs.
3. Customer Service Representative
Average annual salary: $38,604
Customer Service Representatives answer customers' calls and typically respond to emails. Client service departments may need their personnel to do tasks such as processing returns and troubleshooting customer issues.
Many organizations enable customer service agents to work from home since most customer service positions simply need a phone connection and CRM software. While some technical customer service professions demand advanced skills, many provide paid training and are open to entry-level workers.
Many businesses already employ customer support agents to answer consumer inquiries while working from home. Training will be given, and you can choose from a range of shifts over 24 hours.
Consider applying for an online customer service job if you have excellent interpersonal skills and like assisting people. Remember that you'll need a calm environment to work in.
4. Virtual Assistant
Average annual salary: $40,974
Meetings are scheduled, contact lists are maintained, emails are responded to, and more by virtual assistants. Virtual Assistants, as the job title implies, work from home utilizing online scheduling tools.
Businesses may use virtual Assistants without a physical storefront as personal assistants for executives or administrative assistants for a whole workforce. Another work that may be done from home on a freelance or full-time basis is this one.
Whether you've ever wondered if online employment exists for those with minimal abilities, a virtual assistant (VA) position could be a suitable fit for you. Simple office duties like taking calls and responding to emails may earn you a lot of money.
The best part about virtual assistant jobs is that you may work as little or as much as you like, making them excellent for busy folks with restricted availability due to other obligations.
5. Social Media Manager
Average annual salary: $50,661
Social media managers are responsible for interacting with consumers on social media platforms such as Twitter, Facebook, and Instagram. Social media managers aid in the creation of marketing campaigns and the growth of a brand's following for a company to expand its impact.
Social media managers also use reporting tools to track their progress and discover the most prosperous places of connection with their followers. In today's internet environment, when so many product purchases are socially oriented,
Social Media Management plays a vital part in practically every business. Although Social Media Managers must work closely with the rest of their marketing team, it is still a profession that can be done from home with the help of online meeting tools.
If you've run campaigns on social media sites before, you may join to assist companies in marketing their goods on Instagram, Facebook, Twitter, and other platforms.
Companies may also need assistance with comment management, community growth, and social-selling activities. You can start taking on customers immediately if you can add your voice and originality to postings by making viral films or incorporating humorous GIFs.
6. Content Writer
Average annual salary: $45,377
Material writers generate specialist content for websites based on extensive research. Many Content Writers work as freelancers to maintain contracts with different firms, while others work full-time for a single company.
Because much of their research and writing is done alone, content writers can often work from home. People with excellent writing abilities and a working understanding of a specific field are ideal candidates for working as Content Writers from home.
You may apply to write for blogs, magazines, journals, and even newspapers that publish their work online if you're a skilled writer.
Freelance writing is one of those internet professions that pay well since there is a high demand for writers as more businesses strive to give high-quality material to their customers. You'll need a love for the specific field you'll be working in, such as technology or fashion, and strong writing abilities.
7. Medical Transcriptionist
Average annual salary: $32,673
While working in a clinical environment, doctors and other healthcare professionals often dictate their notes to save time. However, these notes must be written down to keep correct patient records. Medical Transcriptionists can help with this.
Medical transcriptionists are those who listen to dictations and transcribe them into reports. Transcriptionists are generally expected to understand medical terminology and have a minimum typing speed of at least 40 words per minute to achieve this. Because this task demands attention and must be completed alone, it is ideal for a home office.
8. Bookkeeper
Average annual salary: $42,940
Bookkeepers maintain track of a company's revenue, spending, and other financial transactions so that the company's financial records are correct and thorough at the end of the year. Payroll and accounts receivable and payable are additional tasks that bookkeepers may do.
A bookkeeper may work full-time for a single company or part-time for many small enterprises. Although bookkeepers do not need a complete accounting certification, they must need an Associate's degree in accounting or business administration.
Are you interested in the field of finance? Do you like keeping track of your finances? If that's the case, you may want to look into accounting.
Most companies need bookkeepers to assist them in keeping track of and managing their accounts. Recording revenue and spending, invoicing customers, and creating financial reports are all responsibilities that bookkeepers do. Contact local companies for the hourly wage range to locate your first online accounting job.
9. Data Entry Clerk
Average annual salary: $33,562
Data Entry Clerks collect information from various sources and input it into a database. The work demands meticulous attention to detail and a rudimentary understanding of databases and maybe other internet tools, although it is often an entry-level role. Many Data Entry Clerks work from home since they can access all the information they need using their computers and the internet.
Data entry jobs on the internet demand you to enter alphabetic, numeric, or symbolic data into a computer system. It may not seem like a lot of fun, but it's a lucrative internet career! You may also perform the task whenever it is convenient for you. Consider improving your computer abilities, such as Microsoft Excel and Microsoft Word, to help you succeed in the profession.
Are You Tired Of Scams?
10. Travel Agent
Average annual salary: $39,820
Travellers still utilize travel agents with several destinations and organizations that need to schedule business travel regularly, even though many passengers now use internet booking services to plan their travels. Travel Agents may also assist travellers seeking hotel and airfare package offers.
Travel agents may efficiently operate from home since they connect with their clients through phone and email. Major travel companies, such as American Express Global Business Travel, employ work-at-home Travel Agents. Typically, some prior experience in the travel sector is essential.
11. Online Tutor
Average annual salary: $36,842
Video conferencing systems are used by online tutors to give lesson plans, tests, and educational materials to students. An online teacher usually specializes in one or more disciplines, making it beneficial for students to pay for their time.
Tutors are usually paid by the hour. Some online instructors operate freelancers, while others use networks like Skooli or TutorMe to get employment.
Do you have strong math, science, or foreign language background? If that's the case, you may apply for online teaching positions where you'll be tutoring kids from around the globe.
Most businesses and employment sites require a bachelor's degree for instructors, so be sure you have one before applying. A teaching certificate in ESL or another topic will boost your chances of becoming an online instructor.
12. Virtual Recruiter
Average annual salary: $50,152
A Virtual Recruiter connects with skilled people and recruits applicants for job openings inside a business through social networking technologies such as LinkedIn. Virtual Recruiters utilize video calls, email, and other online contact technologies to tell qualified applicants about new possibilities rather than meet them in person.
Large organizations that employ regularly could engage a full-time Virtual Recruiter to contact prospects with offers or handle applications as they come in. Job interviews are often conducted over the phone by virtual recruiters.
Recruiters used to work in offices, but times have changed, and you may now work from home as an internet recruiter. Posting job openings and hunting for new workers will be among your key responsibilities.
Some firms may also ask you to do the first phone interview so that you may filter candidates ahead of time and forward only the finest to the appropriate manager.
13. Grant Writer
Average annual salary: $48,667
In the realm of paid writing employment, grant writers hold a unique position. A Grant Writer's primary task is to find and apply for grants that are relevant to the organization for which they work. Non-profits often hire grant Writers to help them with their fundraising efforts.
Because preparing the proposal, which sometimes involves an essay-length response, is one of the most challenging components of applying for a grant, it makes sense to hire a professional writer to complete it. Working from home is also possible due to the nature of the profession.
14. Animator
Average annual salary: $55,170
Animators generate animated footage for various purposes, including online videos, advertising, instructional materials, and video games. Animation is a demanding profession that takes years of expertise and a thorough grasp of the production process.
Because all animation tools are computer-based, animators may work for studios or their customers from the comfort of their homes, possibly earning a considerable yearly paycheck.
Animators usually specialize in either 2D or 3D animation, while some perform both. Because there are so many kinds of animation and degrees of competence, the remuneration for Animation employment may be rather varied.
15. Translator
Average annual salary: $48,916
Translators take a piece of audio or written content in one language and convert it to another. To work as a translator, you must be fluent in not one but two languages. A person can't translate information without missing or distorting the original meaning if they don't have excellent linguistic abilities in both languages.
While online programs such as Google Translate can translate text for you, they are far from flawless and cannot replace a human translator. In certain circumstances, translators are also required to interpret speech in online meetings between persons from various nations. Many translators may work from home and communicate with their clients using email and video conferencing tools.
16. Personal Coach
Consider looking for online personal-training jobs if you're a fitness lover with a decent understanding of correct workout routines. You may teach anybody, anytime, anywhere, with online coaching, which allows you to take on more customers. You may instruct individuals in a group or one-on-one environment using Zoom/Skype.
17. Beauty Advisor On The Internet
With the growing popularity of cosmetics and beauty throughout the globe, there has never been a better moment to try working as an online beauty expert. Sharing your knowledge and skills in skincare and beauty regimens might help your clients gain trust in you. Depending on your specialization, you may assist customers locally or worldwide while creating a brand that might lead to something big in the future.
18. Email Marketer
Do you possess a unique skill that no one else possesses? Can you come up with email subject lines that make people want to click? If so, you may contact companies and manage their email campaigns to earn money online.
Employers will hurry to obtain your service and provide you with a long-term contract after you show your ability to entice recipients. You'll get major bonus points if you can assist companies in expanding their email lists.
19. Proofreader
Do you have a sense of grammar, the ability to notice mistakes, and the ability to reassemble broken phrases on the fly? A job as a proofreader might be ideal for you.
You'll be asked to correct a variety of material as a proofreader, including email copy, blog articles, business papers, and more. Essentially, you'll serve as a second pair of eyes for publishers, assisting them in creating more attractive and professional material.
20. Instagram Influencer
Consider being an Instagram influencer if you are between 13 and 17 years old and want to make your own money (or additional money). Because you can work part-time from the comfort of your home, this is one of the finest internet jobs for teenagers.
Almost every company nowadays looks for influencers to help grow and maintain its Instagram following. You'll perform well as an influencer if you know how to make great Instagram Stories, know what hashtags to use, and can write beautiful captions.
21. Search Engine Optimization (SEO) Expert
Many businesses are seeking somebody who can assist them enhance their search engine rankings. To operate as an SEO professional, you must be skilled at constructing backlinks and improving a website's current content. Direct experience in the subject is often preferable or necessary, although a related degree is not always required.
22. Expert In Facebook Ads
Although running Facebook advertisements efficiently generates revenue, most companies lack the skills or time to do so. That is why Facebook ad experts are in great demand. You'll be able to acquire various online jobs and choose which business you want to work for if you know how to create compelling ad creatives and adapt campaigns to certain audience demographics.
23. Voiceover Artist
You may be able to work as a voiceover artist if you have a natural smooth accent and a pleasing voice. Voiceover artist employment may be found online for films, cartoons, podcasts, applications, audio recordings on public transportation, foreign-language film dubbing, and more. Before submitting applications for possible jobs, ensure you have an excellent computer with a fast internet connection, audio software like Audacity, and studio-quality headphones.
24. Photographer
Usually, photography is thought of as an offline profession. However, if you are a photographer with many amazing shots you took while not under contract, you may sell them online. You may utilize internet platforms to post your images so that they can be purchased by clients or used as stock photography. This simple internet job pays well without requiring much effort, mainly if you do it as a side job to your regular 9-5 job.
Conclusion
In this blog, we introduced 24 possibilities for home-based jobs. There are many more opportunities online.
I trust you enjoyed this article about the Best Home-Based Jobs. Would you please stay tuned for more articles to come? Take care!
JeannetteZ
Want to Learn How to Build Your Own Home-Based Online Business & Start Making Money Online From Your Comfortable Couch?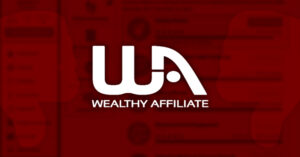 Your Opinion Is Important To Me
Thoughts? Ideas? Questions? I would love to hear from you. Please leave me your questions, experiences, remarks, and suggestions about the Best Home-Based Jobs in the comments below. You can also contact me by email at Jeannette@WorkFromAnywhereInTheWorld.com.
Disclosure
This post may contain affiliate links. I earn from qualifying purchases as an Amazon Associate and other affiliate programs. Read my full affiliate disclosure.
You may also enjoy the following articles:
Wealthy Affiliate Review – Scam or Legit? The Truth Exposed
Best Beginner-Friendly Ways To Find Freelance Jobs
Best YouTube Alternatives For Content Creators