How To Make Money As A Freelance Writer
How To Make Money As A Freelance Writer
The good news is that there are several paid internet writing opportunities. Opportunities abound, regardless of your hobbies or areas of experience, if you're looking to supplement your income.
We'll show you 30 simple methods to earn money writing online in 2021 and all you need to know to be paid for your writing talents, whether you want to publish an occasional post for additional spending money or commit your spare time to maintain a blog so you may one day leave your day job.
Blogging is a tried-and-true means of making money online for authors. With all of the established blogs currently online, you may be asking whether new bloggers can still earn money. The answer is YES. Blogging takes commitment and consistency, and it will take time for your site to build traction before you start earning money, but it is quite achievable.
Choosing a niche is the first step in beginning a blog. This is the subject of your essay. It's important to be particular here; there are a lot of blogs out there, so if you can provide something different, your viewers will be more inclined to remain around.
After that, you'll need to choose a domain, create your blog, and set everything up. There are a lot of fantastic tools out there to assist you with this (but remember that you get what you pay for: although there are free blog hosting services and free themes, prominent bloggers agree that if you want to earn money blogging in the long term, you'll need to invest a little money upfront).
Remember to update often, promote your content on social media, and communicate with your followers after you've created your blog. Although no blog has ever been an overnight success, with a little work and commitment, you can earn decent money blogging.
2. Write Blog Entries (For Others)
If you're not quite ready to start your own blog, guest blogging is a great way to get your feet wet. Many bloggers engage other bloggers to provide material, and many businesses hire freelance writers to contribute to their website's blog area. If you want to take it this way, make sure you do your homework beforehand. Get to know the blog you'll be writing for so you can match the tone and fit in with the current material.
3. Create A Specialty Website
You may build a website devoted to a certain topic if you have a passion or experience in it. This provides you complete creative freedom over your blog while removing the stress of frequent blogging. (However, you will need to update your website on a regular basis to keep it current and maximize its potential.)
4. Write And Self-Publish A Book
Every style of book, from tiny instructional manuals to romance novels to nonfiction tomes, may be self-published. If you've finished writing a book but aren't sure what to do next, consider self-publishing. You have complete control over every stage of the publishing process when you publish your own book.
However, this may be a double-edged sword. Many writers discover that although they like writing, they dislike fussing about font and margin choices or haggling with cover designers once they begin the self-publishing process.
You'll need to spend money on editing, cover design, marketing, and promotion even if you utilize a free service like Amazon's Kindle Direct Publishing. The expectation is that you will recoup your investment via book sales, but there are no promises. However, if you play your cards well, you may make money from your self-published book.
5. Produce Affiliate-Related Material
Have you ever noticed how almost every food blogger adds Amazon links to their preferred ingredients and cookware? Perhaps you came across an article on Pinterest that listed the necessary camping gear for an outdoor lover.
Both of these instances are examples of affiliate content, in which you (the affiliate) work with a firm to generate traffic to their website and receive rewards on any purchases that occur.
Affiliate marketing material is a great strategy to earn money from your blog or website in the long run. It takes some planning, but if you have a strategy in place and your affiliate content in place, you can generate money while you sleep.
6. Write Video Makers' Scripts
You can make money by cooperating with a video maker if you grasp the intricacies of scriptwriting. Because it's rather usual for video artists to have excellent screen presence but poor writing abilities, there are lots of opportunities in this sector.
Because video material is becoming more popular, now is an excellent opportunity to get your foot in the door and get script-writing experience. These jobs are often advertised on job listings, but you can also reach out to some content producers whose work you like to see if they might use some help with scriptwriting.
7. Create Podcast Show Notes
Each episode of a podcast is accompanied by show notes, which are written online resources for podcast listeners. Show notes vary for each podcast, but they are often concise, easy-to-scan episode recaps that frequently contain extra relevant resources. On employment sites, you may look for work writing show notes, or make cold pitches to podcasters you'd want to work with as a freelance writer.
8. Create Written Social Media Content
Large organizations usually employ a marketer (or a team of marketers) committed to maintaining their social media in good working order. Smaller firms, on the other hand, may not be able to afford to hire a full-time social media manager. Freelancers are an excellent alternative that benefits everyone.
Consider your favorite neighbourhood ice cream store, gift shop, or espresso stand, and investigate their social media presence. If you see that they haven't posted anything in months or that they have trouble developing high-quality, engaging material, you've just discovered a great chance to market your writing services.
There's no need to berate them or dwell on their social media gaffes; instead, start a nice and cordial dialogue in which you indicate that you've spotted areas where they may improve. Try to underline the benefits of partnering with you and the potential you see in their social media presence.
Make sure you do your homework on fair pricing and determine which services you want to provide at what prices before pitching your social media writing services. When a company owner expresses interest in collaborating with you, the last thing you want to do is keep them waiting while you figure out specifics that you may have previously worked out.
9. Create Material For Local Companies
Don't forget about the additional things you may give when you're talking to small, local company owners about their social media content. Perhaps a local company might use your assistance in writing a blog post, website text, or informative materials such as flyers and pamphlets. Consider joining your local chamber of commerce if you need a list of local firms. Their events might be a great chance to meet other local company owners and network.
10. Submit Pieces To Magazines
Do you have a riveting personal tale that your friends enjoy hearing again and again or a political viewpoint that makes everyone you share it with use the "mind-blown" emoji? To earn money, write it down and turn it into a magazine article.
Although the magazine business is not as well-known as it once was, it is nevertheless thriving, and many freelance writers get paid to create magazine pieces. Some publications pay up to $500 for each piece.
Find the publications that would be the greatest match for your article by doing some research and making sure they haven't published something comparable recently. This is also a good opportunity to look up the magazine's submission guidelines—make sure you read them attentively to increase your chances of being approved.
11. Make An Educational Product
You can monetize your expertise by generating and selling instructional items if you're an expert at something. This may be an ebook, a movie, a brief PDF, or any other electronic format in which you share your knowledge. Don't be scared to use your imagination here!
Because there are little to no overhead expenses, online knowledge items are a fantastic method to create cash. You won't have to bother about packaging and delivering real goods, and you won't have to participate in transactions after you've taken care of the initial logistics of making your product accessible.
The most crucial thing is to ensure that you're offering a high-quality product with unique tips and techniques that your clients won't discover anywhere else. Customers who like what they learn from you are considerably more inclined to pay for further items and refer your company to their friends.
12. Online Content Ghostwriting
There's a considerable probability that the stated author of an online article or blog post didn't really create the material. Ghostwriting isn't only for celebrity memoirs; many blogs and websites now use ghostwriters. If you don't mind not having your name on the byline but being paid, look into ghostwriting jobs. Because they aren't working you can add them to your portfolio or claim credit for them, they generally fetch fees of 30% to 50% more than bylined work.
Are You Tired Of Scams?
13. Create Video Game Instruction Manuals
Gamers may earn money online in a variety of ways, including streaming their gaming. Consider developing a manual for a video game and selling it as a PDF if you know all there is to know about it. You can always create freelance articles and tutorials for video game websites and publications if you don't want to deal with the practicalities of selling your own product.
14. Produce Travel Guides
You can convert your expertise into a successful destination guide whether you like travelling or are the go-to person for the top places to see in your community. This may be a comprehensive information product that you sell on your blog or website, or you could pitch it to a travel magazine or blog that accepts such submissions.
15. Compose A Poem
Although poetry may not be the first thing that springs to mind when considering how to make money writing online, it is feasible to benefit from your poems. There are various locations online where you may submit your poetry for publication, and if it's chosen, you'll be paid in addition to bragging rights.
16. Document Transcription
Transcribing is a flexible job that pays well after you have a portfolio of high-quality work. Experience, specific equipment, and specialist medical or legal expertise are generally required for high-paying transcribing positions. However, if you believe you'd love the task, don't let it deter you. Take on a few modest, low-paying tasks to get your foot in the door fast.
17. Write Your Own Personal Writings
The world is interested in hearing amazing life tales. Several websites will pay you to publish your own articles. You'll find some magazines to pitch farther down. You might also make your articles into a blog or website, however, you should be extremely smart about it if you do so; specialized blogs do very well, while personal viewpoint blogs do not.
18. Make Greeting Card Phrases
On greeting cards, someone must compose the sayings and poetry. That person is often a freelance writer. If you believe you've got what it takes to make a best-selling greeting card, check out the following firms that pay for greeting card submissions:
Oatmeal Studios
Blue Mountain Arts
Viabella
19. Come Up With Product Descriptions
Some businesses spend a significant amount of money to ensure that product descriptions on their websites are clear and useful. Look for these opportunities on employment sites or contact the employer directly. You may also join services like Crowd Content, which pay you to create product descriptions for their customers. You may also look for potential customers on platforms like Upwork.
20. Begin Composing Copy
Any writing that is expressly utilized for promotion and marketing is referred to as copywriting. This may include website material, video scripts, blog entries, emails, and so forth.
Copy is used by businesses to market a product or service and encourage readers to take action. Some businesses use freelance copywriters, while others engage copywriters from marketing agencies that deal with a variety of businesses. Copywriting jobs may be found on a variety of job platforms, including Indeed and Zip Recruiter.
21. Create Email Sequences
An email sequence is a set of automated emails delivered by a company to its customers at various phases of the sales cycle. Companies may also send email sequences when a certain action (or absence of action) is taken, such as clicking a link in an email or leaving an e-commerce site with products in the shopping cart.
You may work with any organization to design or enhance their email sequences if you have a deep grasp of email marketing methods. Because more businesses are using email marketing, there are several options to earn money writing here.
22. Write Technical Guides
Technical writing is a profitable job since it requires in-depth knowledge of the business. Technical writers must be able to boil down complicated material into clear, easy-to-understand statements.
23. Contribute To A Revenue-Sharing Website
In return for hosting your content, revenue-sharing platforms offer you a part of the page's ad income. Because you don't have to worry about putting up your own website or driving traffic, this may be a fantastic way to acquire experience writing online—though you should do all you can to advertise your work and encourage others to read it on revenue sharing services.
24. Take Part In A Writing Competition
Keep an eye out for writing competitions and enter as soon as you can. Because only the winners get paid, this is a bit of a risk, but it may be well worth it. Some competitions pay out surprisingly handsomely, and winning may be a terrific way to get your name out there as a writer. Why not give it a try if you have the time?
25. Compose Resumes
You may obtain freelance employment writing resumes for job seekers if you have a penchant for developing excellent resumes. Check job boards for resume writing opportunities, and let people know on social media that you're taking on resume makeover customers. You may specialize in LinkedIn profiles in a similar manner to being paid to write. Many professionals are eager to pay for a profile that will help them get hired.
26. Write SEO Content
Because they deliver the greatest value to their customers, SEO writers are among the highest-paid freelance writers. These SEO experts are well-versed in techniques such as keyword research and integration into websites to help them rank better in search results. If you want to learn more about SEO, Semrush offers seven SEO Certification courses, some of which are free.
27. Create Paid Content
Writing sponsored material is a no-brainer if you have a blog. Simply, sponsored content is anything you produce and post on your site for a corporation. There are many firms with whom you may collaborate, as well as some innovative techniques to create sponsored content that doesn't seem like advertising.
I trust you enjoyed this article about How To Make Money As A Freelance Writer. Would you please stay tuned for more articles to come? Take care!
JeannetteZ
Want to Learn How to Build Your Own Home-Based Online Business & Start Making Money Online From Your Comfortable Couch?
Try Wealthy Affiliate!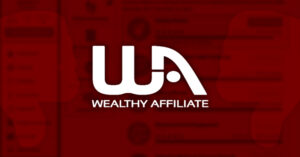 Your Opinion Is Important To Me
Thoughts? Ideas? Questions? I would love to hear from you. Please leave me your questions, experiences, remarks, and suggestions about How To Make Money As A Freelance Writer, in the comments below. You can also contact me by email at Jeannette@WorkFromAnywhereInTheWorld.com.
Disclosure
This post may contain affiliate links. As an Amazon Associate and other affiliate programs, I earn from qualifying purchases. Read my full affiliate disclosure.
You may also enjoy the following articles:
Wealthy Affiliate Review – Scam or Legit? The Truth Exposed
How To Do Content Marketing In 2022
How To Build Trust In Business Relationships
Best Tips For Developing A Marketing Plan
How To Invest In A Tech Startup