How To Do Content Marketing In 2022
How To Do Content Marketing In 2022
Every year, content marketing trends shift and adapt to the reality of the moment. Many of these modifications are minor, while others may represent totally new approaches to obtaining good outcomes and reaching a larger audience.
However, during the last year and a half, businesses have run into new challenges and have had to adapt or fail in their marketing strategies.
The demand for significant digital transformation arose almost quickly, and innovative solutions entered the commercial world. Emerging trends have proven beneficial for many companies and will continue to impact future trends in 2022, particularly in terms of content.
While your content marketing approach will definitely be influenced by a variety of elements such as your sector, company objectives, product type, or service, keep the following 12 content marketing trends in mind for 2022.
1. Improve Your Content Experience
It's no secret that today's effective digital marketing tactics rely heavily on user experience. It's also no secret that customer tastes vary over time, from content kind to presentation method. Keeping up to date on what your target audience wants and requires in terms of content is one method to improve the overall customer experience.
Creating your own unique story and leveraging it to give consistent, compelling information wherever you go is also a good idea. By 2022, a content strategy will have a more unified framework, with each component tied to the whole.
To do so, marketing teams will need to devote more time to studying, developing, and executing this new unified content experience for their audience, which will almost certainly incorporate other trends on this list.
In essence, this trend needs you to become a part of your consumers' world by consistently offering interesting material and interactions across the board, which will increase customer loyalty and brand image.
With this perspective in mind, businesses are focused on improving their audience's content experience, devoting more time to preparation, and employing dedicated content producers, editors, and strategists.
2. Increased Use Of Interactive Content
Customer content experience is improved through engaging material, and what better method to do it than with interactive content? Several types of research and surveys conducted in recent years have shown that using interactive content over static material improves the audience experience by capturing their attention and keeping them on the page for longer.
The adoption of varied interactive material will continue to increase in 2022. Developing interactive content that is appropriate for all stages of the buyer's journey is also on the rise. On different social media sites, polls and interactive quizzes are already popular. These tools give you rapid information on your prospective clients while also being entertaining for users.
While interactive material like this will remain popular, expect to see additional methods to include engaging content in your marketing plan. Add it to landing pages, for example, to make them more interesting and informative, leading to increased lead capture success.
Use it as animations or expanding parts in interactive eBooks, reports, or manuals. Use interactive infographics to repurpose material. Many companies may be cautious about enhancing their use of interactive content because they are unaware that there are now many more tools available to assist them in doing so.
For example, Ion Interactive is a tool with customizable templates. In 2022, interactive content has huge potential for engaging clients, capturing their attention, keeping them on your website longer, influencing brand preference, and ultimately raising conversion rates.
3. A Shift In Content Marketing Towards Empathy
Recent international events have caused marketers to rethink their content marketing strategies, placing consumers at the core and moving outward from there. Empathetic marketing is the term for this, and you'll see more of it in 2022.
Empathy on a personal level is putting oneself in another's shoes and viewing things from their point of view, but empathetic marketing goes much farther.
Empathetic marketing is the process of seeing the world through the eyes of your consumers and then developing a content strategy to satisfy their requirements and desires. It's a technique of communicating with your target audiences as people, not simply prospective customers.
To begin, companies examine their target audience and answer the following questions:
Who are our customers?
What are their pain areas and challenges?
What drives them to do something?
You may create useful content that elicits related feelings in your consumers after you've answered these questions. As a result, trust can be built, better customer experiences can be created, and more real connections can be formed.
4.  Continuous Video Promotion
In the last two years, video has become the most popular and practical sort of material on the internet. That is unlikely to change in 2022. Instead, the video will become much more significant, and one of the most difficult problems will be to stand out in this lucrative marketing medium.
According to HubSpot's latest analysis, 59 percent of respondents utilize video in their content marketing strategy, and up to 76 percent of marketers consider video to be "their most successful content type."
Furthermore, one-fourth of marketers that currently use video say the content format gives them the best return on investment. Why is video so popular among consumers? When done properly, video builds a stronger connection and more easily attracts the attention of prospective clients.
Video creation is becoming a lot less frightening and easy to implement into a content marketing plan as more tools become available. As content makers see the need and adapt, specialized video script writers are becoming more widely accessible.
Specific methods in video marketing will be significant in 2022, including the following.
Short-Form Video Content
The adoption of short-form material is likely to be the major trend in video in 2022. Viewers' attention spans are shortening, and getting to the point in less time is becoming more crucial. You not only show respect for your viewers' time by keeping video material brief yet informative, but you also assist them to make a choice in less time.
A Video-First Approach
Brands are increasingly using video material as the initial stage in their content strategies, then repurposing it into text and audio (podcast) forms.
Increased Use Of Interactive Videos
While movies are interesting on their own, integrating interaction boosts their value and utility for consumers. Interactive videos enable you to place a call to action (CTA) on the screen, which may increase lead generation. Consumers may reply fast and easily, frequently without having to open new tabs.
Are You Tired Of Scams?
5. A Mix Of Live And Virtual Events
The majority of the experiences during the last year have been online, with some requiring real-time participation and others providing recordings. Consumers are yearning for a better mix of online and in-person engagement after living in a primarily virtual environment owing to the epidemic.
Companies are aware of this and are seeking methods to combine virtual and real events to satisfy the demands of their consumers. While businesses have shown remarkable adaptability to the virtual world, certain real events, such as seminars and conferences, will return in 2022.
Simultaneously, online event hosting technologies such as webinars and live-streaming social media will continue to develop. Each company will have to consider their use of both and develop a hybrid marketing plan that balances its consumers' requirements. While some marketers plan to cut their virtual event expenses in 2022, it does not seem realistic or smart for them to quit them entirely.
6. Approaches To Personalization And Hyper-Personalization
Customer engagement rises when messages and information are personalized, especially in email marketing efforts. Customers are growing to prefer basic personalization and are seeking businesses that tailor their own buyer's journey.
As a consequence, companies will increase their customization efforts in their marketing plan in 2022. While such efforts will continue to be beneficial, a novel trend, hyper-personalization, will become more prevalent in 2022. Hyper-personalization is more than simply addressing a consumer by their first name. It caters to individual interests, desires, and requirements.
Hyper-personalization is a data-driven marketing strategy that uses data, analytics, artificial intelligence, and automation to generate unique experiences for each consumer. Marketers are taking into account each of their customer personas and tailoring content to specific goods, marketing channels, language, and other factors for each.
Amazon, Netflix, Stitch Fix, Naked Wines, WES, and VI Trainer are just a few examples of businesses that have successfully used hyper-personalization content strategy.
7. Using Infographics To Continue Optimizing Visual Content
A successful technique is to use a range of content kinds across marketing platforms. While blog postings continue to be the most effective at generating customers, content alone is no longer sufficient.
The trend of providing more visual material in 2021 will continue far into 2022, further improving the user experience. Because the human brain analyzes pictures rapidly, well-designed visual content may enhance engagement and drive customers through the buyer's journey faster.
Infographics, in particular, will continue to grow in popularity and appeal to customers. These visual representations of important facts, information, or expertise are often the preferred method of conveying information in less time. When done correctly, infographics are jam-packed with helpful information.
A customer may interact, gather knowledge, and immediately comprehend what you're offering by just looking at an infographic. This is particularly true for visually-oriented customers. You may improve the message and communication while also creating an engaging consumer experience by creating aesthetically appealing and useful content.
8. Increasing Audio Content
While text and video have long dominated marketing, audio has grown in popularity in recent years because of creative podcasts that are accessible live or on-demand. Podcasts are not new, but they will continue to grow in popularity through 2022 and beyond.
Podcasts are rapidly gaining popularity as a means to provide information while listeners are engaged in other activities such as commuting or exercising. In addition, more sponsored audio material is expected to be on the scene in 2022, captivating viewers. In the summer of 2021, one of the first of these happened.
The clubhouse was an invite-only audio chat room program that surprised the marketing industry and opened up new ways to engage clients. While the ROI of podcasts and other branded audio material is still debatable, according to HubSpot's latest study, 80 percent of marketers surveyed want to spend the same or more of their budget on podcasts and audio content in 2022, banking on its continued success.
9. Voice Search Content Optimization
Voice-enabled technologies like Siri, Alexa, and Google Assistant are gaining popularity among consumers, particularly among younger generations. As a consequence, voice search is increasing in popularity. Consumers will find it more convenient to locate what they need by asking questions rather than typing in inquiries.
In 2022, voice search is predicted to grow. What impact will this have on your content strategy? Because voice inquiries are in the form of questions rather than a conversational manner, they will have an impact on your total content. It necessitates a concentration on the inquiry structure and the customer's objective.
While you may have this in mind for text-based searches as part of your content marketing and SEO plan, further work may be necessary. As a result, rather than responding to keywords like "Greatest content distribution channels," it's now more vital to cater to inquiries like "Hey Google, what are the best content distribution channels?"
Marketers must now find out how to include this sort of question into their content. Overall, marketers will need to experiment to identify the best methods to optimize their content for voice search without affecting how it ranks in search results for text inquiries. In 2022, brands who do not optimize their content for the growing usage of casual voice search will lose out on this potential to direct traffic their way.
10. Using Artificial Intelligence
Artificial intelligence (AI) is making inroads into content marketing, providing advantages without being overbearing or scary in a manner that scares firms away. Integrating AI with human efforts may result in improved marketing tactics, time and resource savings, and better customer results.
While AI has its own set of advantages and disadvantages, it isn't going anywhere and is instead being used in more ways to better marketing efforts, including content.
In 2022, AI will be increasingly employed, particularly for data analysis, pattern recognition, and other tasks.
Writing blog content that is optimized.
Including comprehensive plagiarism and grammatical checks.
AI-powered chatbots are integrated.
As noted above on this list, it will be employed more in hyper-personalization tactics. More AI capabilities will be experimented with in 2022, putting a toe into the realm of AI and what it can do for content marketing. Pilot projects for AI usage in ad copywriting, digital ad purchasing, buyer persona composite builds, and other areas are already being tested.
11. Image/Visual Search
Visual search capabilities appeared in numerous platforms and applications in 2021, allowing people to search using just a picture. Consider Pinterest, Amazon, and Google, which already provide users with image recognition technologies.
Millennials and Gen X in particular are already adopting this technology, expanding a brand's reach and purchasing power even further. Visual search has evolved into a method for focusing a marketing content strategy on employing visuals to boost product searches by customers online.
Algorithms are programmed to start with a picture on the internet and then produce possibilities for buying that product or something similar. Consumers may not know precisely what an item is called but want to learn more about it, or they may be seeking a place to buy the subject of a photograph.
Visual identification services may help companies experimenting with visual search capabilities obtain an edge in certain situations. Include Pinterest advertisements and add picture search capabilities into your website content and product pages to include visual search into your own SEO and content marketing plan.
Visual searches and visual recognition skills, according to a current study, will continue to increase far into 2025, eventually becoming a $40 billion business.
12. Virtual Reality (AR)
Future technologies are becoming more accessible, and augmented reality will be on the minds of content marketers in 2022. Already popular in brand and product marketing, marketers are taking longer to embrace this trend, owing to the high expenses involved, especially in terms of equipment.
More firms will explore and discover methods to employ Augmented Reality applications to help their consumers as more companies join the field of supplying the technologies required and making them more accessible. Today, getting companies recognized requires creating a unique and intriguing content experience, and augmented reality is one method to do it in 2022.
Videos on Facebook and other sites already allow viewers to immerse themselves in virtual 360-degree environments, providing a new option to preview creations before buying them.
Real estate agencies, for example, utilize augmented reality to display 3D representations of residences, while furniture designers and retailers, such as the IKEA Place app, use it to illustrate how items genuinely fit inside a constrained area.
Strong written and visual storytelling abilities, as well as intriguing explanation language mixed with simple calls-to-action, will be needed of content writers to inspire consumers to use a brand's AR features (CTAs).
In 2022, surprising your audience with new content experiences, such as those offered by AR, may create a relationship unlike any other and put you ahead of the competition.
I trust you enjoyed this article about How To Do Content Marketing In 2022. Would you please stay tuned for more articles to come? Take care!
JeannetteZ
Want to Learn How to Build Your Own Home-Based Online Business & Start Making Money Online From Your Comfortable Couch?
Try Wealthy Affiliate!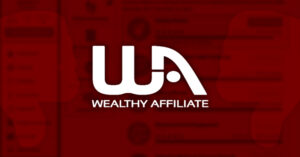 Your Opinion Is Important To Me
Thoughts? Ideas? Questions? I would love to hear from you. Please leave me your questions, experiences, remarks, and suggestions about How To Do Content Marketing In 2022 in the comments below. You can also contact me by email at Jeannette@WorkFromAnywhereInTheWorld.com.
Disclosure
This post may contain affiliate links. As an Amazon Associate and other affiliate programs, I earn from qualifying purchases. Read my full affiliate disclosure.
You may also enjoy the following articles:
Wealthy Affiliate Review – Scam or Legit? The Truth Exposed
How To Build Trust In Business Relationships
Best Tips For Developing A Marketing Plan
How To Invest In A Tech Startup
Tips For Managing A Virtual Team