How To Create Your Freelance Brand
How To Create Your Freelance Brand
The freelancing market is difficult. Some of us are successful, while others struggle. Branding is one of the fundamental differences between organizations. There are several aspects to freelancer branding.
Your logo, design, bio, and tone of voice are all distinguishing features that distinguish your company. I'll teach you how to make your freelancing company stand out in this post. Prepare to construct a great freelancing brand, whether you're just getting started or already have one.
1. Pick A Name For Yourself
A powerful name is immediately identifiable, which is crucial for effective branding. Many freelancers are torn between naming their firm after themselves or creating a brand identity. Here are some branding choices for freelancers:
Create A Brand Name And A Persona To Go With It
Creating a brand identity allows you to separate the "true" you from the professional you. This is seen positively by some. You'll have a simpler time registering your business name, creating a logo, building an on-brand website, and maybe even registering your brand as a corporation if you have a brand name.
Another benefit is that you don't have to be a "one-man-band" for the rest of your life. You have greater potential to evolve into an agency that hires freelancers if you have a brand name.
As A Trademark, Use Your Own Name And Personality
Because you're building a brand around yourself, it's easier to use your own name. If you go with this route, be aware that everything you do will be tied to your professional identity. That means no drunken selfies on Twitter or heated political rants.
This approach may not be the ideal choice if your name is lengthy or difficult to spell, particularly if you're seeking an international freelance job. You'll also need a URL and social accounts to go with it. For ideas, go to social media superstar Mari Smith.
Create Both And Connect Them
This was the most convenient method for me to run my freelancing company. I'm also making it easy to check out my credentials on places like LinkedIn by tying my name to my brand. Graham Smith (@thelogosmith) is another freelancer who does a great job with this. Graham's name and occupation are ingeniously combined for an instantly recognizable profile and website. Even if you don't intend to use it, purchasing your name as a URL is a smart idea if you're serious about freelancing.
Double-Check Everything And Go For It
It's not too late to check your name and see whether it's working for you, even if you're a seasoned freelancer. Consider what your prospective customers will be looking for. If you're a designer, for example, you'll want to appear in searches for "create a logo," "have a logo made," and "custom logo creation."
You might be losing out on important customers if your brand name doesn't match the keywords searched by your target demographic. CindyJohnstonWrites.com, for example, is unlikely to help you appear in search results.
2. Select An Outstanding Avatar
Your branding approach must include the ability to be readily recognized. This holds true whether you're utilizing a trademark or your own name. The most essential thing is to choose an avatar and stick with it across all of your platforms. There Are Two Options For You:
Make Use Of A Photograph Of Yourself
Your photograph is an excellent method to promote oneself as a live, breathing person. It's also a chance to show off your creative side whether you're a photographer, artist, or designer. Clients want to know who they're dealing with, and using your own photo can help you appear more approachable.
My recommendation is to invest a little money and have your picture professionally done in a studio. Consider your attire, the backdrop, the lighting, and how you want to present yourself to customers. Are you forceful and informed, or eccentric and creative? A professional picture may sometimes say more about you than your whole bio.
Why not transform yourself into a cartoon avatar if you're a cartoonist or artist? If you don't want to create it yourself, there are plenty of jobs on Fiverr.
Make A Logo
You'll need a logo if you're utilizing a brand name rather than your own. It also has to be a good one. The style and positioning of your logo should be consistent throughout your website, blog, and social media accounts. It's never too late to improve your logo, even if you already have one.
For as low as $299, check out 99Designs, which links you with professional logo designers. You won't be able to build a distinctive logo for your business unless you're a graphic designer. Spend the money on one that suits your needs.
Use Gravatar
Using a free application like Gravatar to maintain picture uniformity throughout the web is a smart way to go. Millions of users and WordPress websites utilize Gravatar, which stands for "globally recognized avatar." Gravatar will automatically fill your picture and profile whenever you blog or leave a comment online. For bloggers, this is a very useful tool.
3. Recognize Your Brand's Tone Of Speech
For freelancers who find themselves in a Norman Bates predicament, here is where it all goes wrong. Do you talk as yourself or as your company? What is the distinction? Are you tailoring your message to the person you're speaking with?
Some freelancers make the mistake of tailoring their marketing message to their target demographic. For example, a freelancer's website may be highly professional and serious, while their Twitter tone may be funny or cheeky. Clients will find this technique unproductive and perplexing.
You must promote your brand consistently to preserve its strength. This also implies that your brand should reflect your true nature. If that's the case, maintaining your identity will be challenging. Your name, logo design, blog, and social media sites must all accurately reflect you.
Use Frontify To Create Your Brand Style
Using Frontify, create a brand style guide for yourself. This will aid in the development of your brand's colours, font, style guide, and voice. It also makes it simple to communicate your brand to any future staff you may hire.
4. Make Your Bio Perfect
Have you ever thought about how difficult it is to create your own bio? Trying to get things perfect, even if you're a writer, can be quite irritating. You won't be noticed if you're too humble, and if you're too salesy, you'll turn them off. However, if you want to advertise your freelancing company and be recognized, you must master your bio.
Employers may simply peek at the first line of your bio for a few seconds since there are millions of freelancers available for hire. Here are the items you'll require:
A Lengthy Bio
The first thing you should do is compose your lengthy bio since it will serve as the foundation for everything else. A section about you, a list of your abilities, connections to projects you've worked on, contact information, and a few intriguing facts about you should all be included in your lengthy bio.
A Brief Bio
Condense your whole bio to 200 words for your LinkedIn and Facebook profile pages after you have it. Keep a few crucial information and the URLs of the projects you've worked on instead of the full history.
A Slogan
This may be challenging. A tagline should ideally explain what you do in a memorable manner while also hitting those SEO sweet spots. Keep it short—under 10 words is preferable. "Number 1 British finance and FX writer in Cyprus" or "Freelance Drupal site developer located in Dallas," for example, aren't very glamorous, but they'll get you noticed.
A One-Minute Elevator Pitch
In one or two words, describe what you do for clients in your elevator pitch. "I develop entirely unique logos and visuals that assist in identifying your brand," for example.
You may reduce it even more for your Twitter profile and make it a bit more entertaining. "#graphic designer #logo creator and #photoshop master," for example. I enjoy running among bright fields." You get my drift.
Introduce Your Brand
Self-branding requires you to keep your bio consistent across all mediums. Keep in mind that using hashtags in your social network biographies may also help you stand out. For a list of popular hashtags for your industrial specialty, go to Hashtagify. Use them on your profile after you've gotten to know them.
Are You Tired Of Scams?
5. Select Your Social Media Platforms
So now you have a brand name, a website, an avatar, and a bio. So, what's next? Creating marketing materials for your freelancing business is just the start; it won't be enough to bring in new customers. This is where you'll have to work hard—and the greatest place to do it is on social media, where 37% of firms look for new employees.
Many freelancers believe they must be present on social media at all times. However, the inverse is also true: fewer networks might have a bigger influence. You won't dilute or duplicate your material if you concentrate your efforts. The goal is to find suitable social networks to get the desired effects.
What Social Media Platforms Should You Use?
As a freelancer, you may have access to the following social media networks:
Instagram
Instagram is for you if you're a photographer, designer, artist, or travel blogger. Not so much if you're a programmer.
YouTube And Vimeo
YouTube and Vimeo are the most popular video-sharing services nowadays. You should absolutely establish your own channel if you're a video editor, graphic designer, or social media celebrity who can make high-quality videos.
Twitter
There's something for everyone on Twitter, and utilizing the appropriate hashtags may help you connect with your target audience. Freelancers of all kinds may thrive here.
Facebook
All freelance niches may benefit from having a Facebook profile. Remember that just 6.5 percent of your Facebook followers will see your page postings because of Facebook's organic algorithm. Unless, of course, you pay.
LinkedIn
For freelancers who want to stand out, having a great LinkedIn profile is a requirement. Your profile should feature all of the talents and work samples that your customers are looking for. LinkedIn is also a terrific location to connect with influential people who can help you stand out.
Reddit
You should try Reddit if you're a social media manager, writer, developer, or designer who can publish useful and fascinating posts. However, since competition on Reddit is high, take the time to consider a captivating tale.
Pinterest
If you're a freelancer selling art, photography, or crafts, you should be on Pinterest. This is the only female-dominated social network (71 percent). You may sell your work as well as promote it with buyable pins.
Your blog is an important tool for expanding your brand, promoting your services, and selling yourself. However, many freelancers ignore this opportunity. Although freelance markets are beneficial, you must still advertise yourself individually.
Furthermore, any business you generate via your blog is completely commission-free! One prevalent misunderstanding is that only authors should have a blog. Every freelancer should have a blog where they may display their work.
It's Difficult To Brand Yourself As A Freelancer, But It's Necessary
It's not always simple to brand your freelancing company. We're frequently so focused on our clients' branding that we forget about our own. You can establish a devoted following, boost your searchability, and increase repeat business by cultivating a strong brand.
You may be one of the top freelancers on the market right now, but if you don't have a public profile, people will eventually forget about you. As an independent creator, one of the most important things you can do is raise awareness, and social media is the ideal way to do it.
LinkedIn
If you're seeking jobs or attempting to build a network, here is where you should concentrate your efforts. If you've never used it before, think of it as Facebook for business (if that makes sense). It's a professional and serious environment where everyone understands that the primary purpose is to make money.
Twitter
Because Facebook is always restricting our ability to reach our audience, even if they appreciate our content, Twitter remains the most important social media platform for gaining momentum.
You'll attract fans if you're engaging, inventive, and hilarious. Don't use tacky methods like purchasing followers or following thousands of individuals in the hopes of getting a response. Those figures are useless unless they are backed up by actual individuals.
Behance
You may quickly create an account and begin sharing your work with the rest of the world. With the aid of Prosite, Behance also allows you to create your own stylish portfolio.
2. Establish A Distinct Style For Yourself
Being unique is significantly more difficult than it seems. Heck, virtually everything has been done before in this day and age, so instead of demanding the near-impossible of you, I'd propose you distinguish yourself by working in a certain style.
This implies applying the same approach to your designs so that when people see your portfolio, they all think the same thing: extremely creative/minimal/professional/sleek/etc.
3. Create A Professional Logo
Because it is one of the first things prospective customers will see alongside your portfolio, a freelancer's logo should be good. You have no justification for having an out-of-date logo unless you're not wild about obtaining new customers.
Keep in mind that you're not a large organization or a well-known public figure, therefore your logo should serve as an introduction to you and your personality. It's typically not a smart idea to abbreviate your name or use a really abstract notion to convey your point.
4. Volunteer In Your Community
I like making freebies for the design community (for example, tutorials or instructive blogs like this one) since I've used a lot of others' in the past and have always admired the folks who put them together.
On my YouTube channel, I also have a lot of Photoshop lessons so people can learn rapid methods they can apply right away. This is how I prefer to give back, and it also helps in raising awareness and establishing a public image.
5. Maintain A Current Portfolio And Blog
A freelancer's web portfolio is their lifeblood. You're dead if it's not new. Keep it up to date, and only show off your finest work. Make sure you put at least as much effort into your website as you did into your logo. It doesn't matter how great your work is if you're still using the default theme on that free WordPress domain.
A blog is an excellent method to share some of your ideas. Don't mistake it with Facebook or your high school yearbook: these postings will be seen by prospective customers, so off-topic rants or odd photographs without context aren't appropriate.
6. Let Your Individuality Shine Through
People like excellent stories. Please share it with the rest of the world if you have one. Get one if you don't already have one. This involves demonstrating that you are a unique individual with certain values, a sense of humour, and a personality. Clients will welcome some personal details to ensure they aren't dealing with a brainless zombie with anything to say. Keep it brief and straightforward, as usual.
I trust you enjoyed this article on How To Create Your Freelance Brand. Would you please stay tuned for more articles to come? Take care!
JeannetteZ
Want to Learn How to Build Your Own Home-Based Online Business & Start Making Money Online From Your Comfortable Couch?
Try Wealthy Affiliate!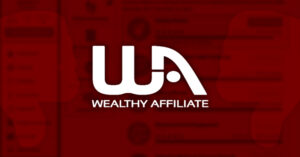 Your Opinion Is Important To Me
Thoughts? Ideas? Questions? I would love to hear from you. Please leave me your questions, experiences, remarks, and suggestions about How To Create Your Freelance Brand in the comments below. You can also contact me by email at Jeannette@WorkFromAnywhereInTheWorld.com.
Disclosure
This post may contain affiliate links. As an Amazon Associate and other affiliate programs, I earn from qualifying purchases. Read my full affiliate disclosure.
You may also enjoy the following articles:
Wealthy Affiliate Review – Scam or Legit? The Truth Exposed
Everything You Need To Know About B2B Websites
How To Predict Your Traffic Volumes
How To Start A Photography Blog
Introduction To CTR (Click-Through-Rate
How To Save Money On Your Online Marketing Campaign