Best Types Of Coupons For Your eCommerce Store
Best Types Of Coupons For Your eCommerce Store
1. Discount Coupons
Most companies employ percent-off offers to create their email lists since most of us are willing to provide our email address in return for a 15% or 20% discount on our first purchase from a new retailer. However, you may utilize percent-off coupons to boost holiday sales, encourage consumers to return to abandoned carts and finish their purchases, or entice customers to return to your business after a lengthy absence.
2. Coupon For Free Shipping
Consider giving free shipping if you don't already since shipping prices determine whether or not a cart is checked out or abandoned. If you don't, consider using a free delivery coupon. Even if you currently provide free delivery, a voucher for speedier free shipping (such as two-day or overnight) is an extremely attractive offer.
3. Purchase Includes A Free Gift
The majority of us appreciate a pleasant surprise, such as a free gift with a purchase. Because beauty merchants are aware of this, the majority of them provide free samples with purchases above a specific amount. Create a free-gift-with-purchase coupon and share it with your email list and social followers if you have tiny, light goods or new-product samples that you can add with your purchases.
4. Loyalty-Based Promotional Coupons
When it comes to shopping, everyone enjoys accumulating points, particularly when those points allow them to choose from a variety of discounts. Credit card firms have been doing it for years, and so have online shops.
ThredUp, for example, allows users to redeem loyalty points for free delivery, discounts, reduced restocking fees, and other benefits. Customers who have a choice are more likely to utilize their loyalty points to make further purchases in your shop.
5. BOGO Offers
BOGO (buy one, get one free) discounts are ideal for particular items and seasons of the year. Back-to-school is an excellent time to give BOGO discounts on items like school uniform shirts and trousers, as well as school supplies that most children need in large quantities, such as notebooks and markers.
Any eCommerce holiday is another fantastic BOGO situation. Consider Halloween (candy, decorations), Christmas and Hanukkah (gifts, candy, and décor), Fourth of July and Labor Day Weekend (snacks, drinks, and sunscreen), and Memorial Day Weekend (snacks, drinks, and sunscreen) (start-of-summer items like swimsuits, water shoes, pool toys and outdoor games).
6. Coupons Generated Automatically
Coupon codes are great—until your consumer forgets to use one during the checkout process. If this occurs, your shop may get a call from a consumer seeking a discount after the purchase has already been accepted. Another option is for the consumer to cancel the purchase and start over—another inconvenience.
An automated coupon, on the other hand, ensures that your consumer receives the discount without having to remember to copy and paste the code. They just purchase what they want, and your checkout app automatically applies the discount coupon. There were no disappointments or difficulties; they just got the deal they wanted and had a fantastic experience with your company.
7. Purchase Includes A Gift Card
Do you want to promote a new product or service? With each purchase, include a gift card. For example, an online pet supplies business that wants clients to sign up for automatic deliveries can offer them a voucher for a gift card with their first purchase. This kind of gift-card coupon offer will not only encourage customers to try your new service or product, but it will also encourage them to return to the business since you're giving them a gift card that they can only use with you.
8. Discounts For Friends And Relatives
The majority of internet buyers like using coupons and are delighted to share them with their friends and family. Some stores encourage users to share their codes by giving "friends and family discounts." Based on how much customers spend using the coupon, the shop may even reward everyone who shares it with loyalty points.
To put it another way, it's a great way to entice people to spend money together! This is what Kohl's is known for. You can see how they designed their offer to function both in-store and online using a barcode and a PIN.
They also make it simple to distribute it through social media and email. Without the barcode, your eCommerce business may use the same strategy to attract new consumers, grow your email list and social following, and increase sales.
Are You Tired Of Scams?
9. Deals With "Mystery"
We're not talking about goods from a grab bag. Mystery deals are similar to scratch-off discount coupons in that they show you how much money you can save. These digital mystery deals, on the other hand, provide a twist that may boost conversions.
To begin, the consumer must decide whether or not to purchase cookies the same day they get the mystery offer email. When they answer and go to checkout, they may use the surprise coupon code to discover how much money they will save. However, at that moment, it may not matter if the discount is 25% or 50% since they've already decided to consume those cookies. Will they deprive themselves of pleasure at that point? Doubtful.
10. Coupons For Smartphones
Okay, so a "mobile" coupon isn't the same as a loyalty discount or a free gift voucher. However, we've included it to remind you that email isn't the only way to acquire discounts. In fact, if you ignore mobile, you might be missing out on a lot of sales.
According to Juniper Research, digital coupon redemptions will be valued at $91 billion by 2022, with 80 percent of those redemptions taking place on mobile devices.
Make 2022 the year you start distributing your store's promo codes through your eCommerce chatbot, SMS, or push notifications if you haven't already. Also, make use of the many sorts of discounts we've discussed here to please your clients, increase sales, and expand your online company.
When buying items and services online, few people expect to pay full price. With so many companies now giving new customer discounts and digital coupons, a coupon code for your next online purchase is almost certainly available.
Coupons and discounts are often used by retailers in their marketing efforts to promote sales conversion rates and client loyalty. Savvy online shoppers know how to get the most out of their money by combining coupons with additional offers and cash-back incentives.
This might result in a less lucrative transaction for merchants. However, to fulfill the need of customers buying online and on mobile devices, marketers are growing their distribution of digital coupons (another 27% year over year, and anticipated to continue to rise). How can shops implement a digital discount strategy while still meeting their sales and profit targets? Let's have a look.
Digital Coupons: What Are They?
Retailers use digital coupons to give discounts and promotions to present and potential consumers. Digital coupons are often used to entice customers to make a purchase on a retailer's website by giving a percentage off, free delivery, or some other kind of discount.
Digital vs. Physical Coupons
Although they serve the same goal, there are a few subtle distinctions between physical and digital coupons. Incorporating physical coupons into your marketing campaign is substantially more costly.
Printing, insertion, and distribution fees apply to physical coupons, but digital coupons may be delivered by text, email, and automatically produced communications. Digital discounts are simple to send, but they might get buried in the deluge of emails that most inboxes now get on a regular basis.
Digital Coupons Are Here To Stay
The use of digital incentives by shops does not seem to be slowing down. We may anticipate a peak over the Christmas shopping season, with further incentives being provided selectively long into the new year.
1. Coupons Are Used By 90% Of Customers
Customers like feeling like they got a good bargain. Completing a purchase with a discount or incentive applied is a nice experience and comforting (even if it is not as lucrative for the customer).
2. By 2022, Digital Coupon Redemptions Will Have Surpassed $90 Billion
Today, a lot of work is put into making coupon redemption simpler and quicker. Retailers must provide an outstanding user experience to their customers. It is crucial to your reputation as a trustworthy store.
This figure should only continue to climb as more customers get comfortable using their phones for mobile shopping transactions, thanks to developments in user interface design for mobile devices.
3. More Coupons Should Be Offered, According To 63 Percent Of Customers
Who doesn't want that? Furthermore, merchants that give coupons often see recurring business from clients who may have been hard to come by and have become used to getting special treatment in the form of discounts and other incentives.
4. Emails With Discounts Raise Income By 48 Percent Each Email
This comes as no surprise: email has evolved into a powerful tool for delivering customized information in a timely way. Marketing techniques that include even the most basic degree of personalization, such as content or product recommendations based on previous browsing or purchase history, generally outperform more generic communications. If the recipient, offers, time and product mix are all good, tying a coupon to such an offer might dramatically boost its impact.
Coupons Have 3 Drawbacks
Despite the numerous advantages, the disadvantages must be acknowledged. Here are some things to keep in mind when including coupons in your advertising strategy.
1. A Decrease In Perceived Worth
Coupons reduce the value of a brand and product, particularly when they are employed by merchants to boost volume. Closeout goods, bargain stores, end-of-life products, and the practice of simply moving a failing product are all related with coupons. Even if the merchant has no intention of lowering the value offered, the relatively negative connotation associated with discounting a product or service that should be priced correctly in the first place may erode value and increase buyers' expectation of getting it at a lower price.
2. Sales That Are Delayed And Less Lucrative
When coupons are utilized often in marketing, there is a danger of sales being delayed. This is particularly true for returning consumers since you're effectively teaching them to wait for a better bargain. Make sure you only use discounts and incentives on things that need a boost, not those that are currently selling at a reasonable price.
Your bottom line is in danger here as well. Coupons are marketing spend with extra expenses, whether used to recruit new consumers or keep existing ones. This is not a long-term approach that will result in more customer attrition than competitively pricing your items and offering a fantastic overall product and purchase experience.
3. More People Ditch Their Shopping Carts
Have you ever put anything in your online shopping basket just to get sidetracked and abandon your purchase? Many merchants unwittingly encourage consumers to do this on a regular basis by adding a visible coupon or discount code field in their checkout process. Customers who would have purchased even if they didn't have a coupon have suddenly discovered a cause to look for one online, increasing cart abandonment if they don't find one.
Different Kinds Of Digital Coupons
Although there are several coupons available that may be used in a variety of ways, these are the most prevalent. Retailers are always seeking new methods to engage their customers and keep them on their websites for extended periods of time.
This may include a voucher that they can use on their next purchase as a reward or incentive. Retailers may also demand a trade in exchange for such value in the form of data.
Retailers will delay or "gate" the discount until you've fulfilled their request in return for your email address, survey completions, or other information they may use to better personalize your shopping experience. This is often seen in the form of a popup or an onscreen survey.
1. Coupons That Can Be Downloaded
Consumers may get these sorts of vouchers from a variety of places. Customers may download discounts via a business's website, an email, or social media. These coupons are usually available via mobile devices as well.
2. Coupons For Smartphones
Mobile-only coupons are offered by eCommerce platforms that have incorporated mobile apps into their operations to promote additional sales in this channel.
3. Coupon Codes
Promo codes have grown in popularity as eCommerce has grown in prominence. This kind of discount is simpler for customers to complete at the point of sale than downloading a coupon.
These codes are usually applied during the checkout process and consist of a mix of brand-unique digits and letters. They may be one-time-use codes that are tailored for a specific user or generic codes that can be shared.
4. Automatic Reductions
Automatically applied discounts are becoming more popular since the customer does not have to do anything to earn a discount. These are effective for eCommerce businesses since they entice consumers with a discount offer, lowering shopping cart abandonment and churn rates.
Plan Your Coupons To Increase Ecommerce Sales
Coupons, when utilized effectively, may contribute a significant amount of top-line income with just a minimal marketing budget. There is a cost, but there are significant benefits. Here are some of the most significant advantages of using coupon campaigns in your marketing efforts.
1. Get Rid Of Things That Aren't Selling Or Are Moving Slowly
Some merchandise just does not sell as well as others. What is the most effective technique to get rid of these items? To at least break even, offer a larger discount. Even a ten percent markdown may make things fly off the digital shelves. Take into account your gross profit, nevertheless. Couponing isn't only about saving money. It's also a way to gradually enhance the value of your coupons. You could discover that a 15% discount works just as well as the 25% discount you were ready to provide initially.
2. Create An Email List
Data is very important, particularly when it comes from prospective consumers. Many eCommerce stores will give you a little discount if you join their email list. You can do the same thing and rapidly establish a 1,000-person email list by just offering a 10% discount! Even if there are bigger discounts available online, 10% is still a good inducement.
3. Encourage Consumers To Spend More Money
Using spending criteria to increase average order values and employing automated coupons during promotional seasons is a great approach to increasing average order values. For example, including a message like "You're just $20 away from a 20% discount on your whole purchase!" is simple. This encourages customers to spend more time on your site and raises the likelihood of them adding to their cart. A terrific incentive for your consumer is to use an automatically applied coupon or discount.
4. Evaluate The Channel's Efficiency
Coupons may also be used to test other channels. You may check which channel works better by using a separate 10% coupon on Facebook, Instagram, and an email campaign.
While it isn't a scientific test, it will provide you with insight over time (if there is enough volume) into which channel your clients respond to such offers the best. This may provide valuable information about where your marketing money should be spent.
5. Make Your Recommendation Program More Effective
The majority of referral schemes are based on coupons and discounts. Existing customers and new acquisitions, or "friends," are both eligible for referrals. Each person earns a coupon for completing a task. A current customer brings a new prospect into the business and gives them a coupon to utilize. The original customer gets a discount or incentive code that may be used for their next purchase after the new prospect, now a customer puts in an order.
6. Include A Time Limit
The fear of missing out (FOMO) or urgency factor is a powerful conversion motivator. Customers will be pushed to check out as a result of the time constraint. Make your window of opportunity as realistic as possible, but not so far into the future that it loses its usefulness.
7. Get Feedback From Customers
These brief surveys may help you improve your company in a variety of ways, and they're worth much more than the 20% discount. This data, taken together, might help you create a far better experience and reduce your need for discounts in the future.
8. Focus On Holidays
You may help clients rejoice by using "Santa Claus" as a promo code for Christmas or "USA" for the 4th of July. Using popular culture in your marketing techniques is also more relevant and remembered. It's a yearly campaign that may be tweaked to match your company's demands.
Conclusion
In this blog post, we presented you with the different types of coupons, what kind is best to use for your eCommerce store and how to apply them for your and your customers' benefits.
I trust you enjoyed this article on the Best Types Of Coupons For Your eCommerce Store. Would you please stay tuned for more articles to come? Take care!
JeannetteZ
Want to Learn How to Build Your Own Home-Based Online Business & Start Making Money Online From Your Comfortable Couch?
Try Wealthy Affiliate!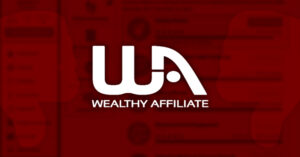 Your Opinion Is Important To Me
Thoughts? Ideas? Questions? I would love to hear from you. Please leave me your questions, experiences, remarks, and suggestions about the Best Types Of Coupons For Your eCommerce Store in the comments below. You can also contact me by email at Jeannette@WorkFromAnywhereInTheWorld.com.
Disclosure
This post may contain affiliate links. As an Amazon Associate and other affiliate programs, I earn from qualifying purchases. Read my full affiliate disclosure.
You may also enjoy the following articles:
Wealthy Affiliate Review – Scam or Legit? The Truth Exposed
How To Create Your Freelance Brand
Everything You Need To Know About B2B Websites
How To Predict Your Traffic Volumes
How To Start A Photography Blog
Introduction To CTR (Click-Through-Rate