Most Common Freelance Proposal Mistakes
Most Common Freelance Proposal Mistakes
They argue that professional blunders provide invaluable learning opportunities. Although they may be instructive, they are never entertaining. What if you could acquire knowledge without making mistakes? In any case, this is a far superior way. This is particularly true about freelance work.
The path may sometimes become bumpy as enticing as certain individuals may make the freelance lifestyle seem. In other words, we have all experienced sufficient trial and error. Fortunately, learning from the professional errors of others may be just as instructive (not to mention far less embarrassing). In light of this, this essay aims to highlight typical errors freelancers make and how to prevent them.
1. Being Referred To As Jack Of All Trades (But Master Of None)
At the beginning of my freelance career, I was cautious about choosing a specialty because I didn't want to put myself out of work. I wanted the ability to say yes to anybody and any project without restrictions on WHO I could work for or WHAT I could accomplish for them.
Consequently, I did various tasks for customers in almost every industry. And although I appreciated some of the projects, I did not enjoy the vast majority. But the greatest disadvantage was that I could not build a reputation for myself in any field since I did not devote enough time to any activity. The conflict between generalists and specialists will likely never end.
However, the globe is more interconnected than ever before. Humans have more options than ever before. Your differentiation from your competition must be convincing, otherwise, you will never stand out. When you fail to specialize, you lose out on a simple chance to eliminate most of your competition. If you frequently compete on projects against others with comparable qualifications, you will be forced to base your bids on price rather than value.
2. Giving Up On Marketing When Things Are Good
Marketing is crucial to establishing a successful freelancing job. Unfortunately, once contracts begin to arrive, most individuals overlook them. This is a major error for any task and a common error made by freelancers. Marketing should be performed regardless of the economic climate.
To prevent making this error, you should constantly improve your internet presence. Freelancers should prioritize standing out; the most effective method is through a personal website. Thus, you may readily demonstrate to prospective customers what your work entails.
What must be done is:
Create your own website
Display your greatest work.
Regularly update your site.
3. Here's An Idea: Get A Personal Domain Name
Choosing a domain name for your own website requires careful consideration. Investing in a customized domain name is essential to control the search results that appear when someone Googles your name. Keep in mind that prospective customers and employers will do research. A customized domain that leads to your own website will allow you to control the search results for your name.
Choose a domain name that reflects your individuality. We'd choose for. ME is a reputable domain extension that several creatives from across the globe have already selected as their internet address. ME allows you to brand your website, blog, or portfolio with a domain name as unique as you are!
4. Setting Very Cheap Prices (Or Too High)
It is daunting to choose a price for your services. If it is too expensive, you will lose the customer; if it is too low, you won't be able to pay your expenses. How do you know how much to charge? This is a widespread issue, and one of the frequent errors freelancers make.
Generally, the project should determine the price, not the hour. If you charge by the hour, you are undercharging for your services. Even if you complete a job in a few hours, it does not imply the customer receives less value. Customers pay you for the job you provide, not your time.
Lastly, if you've been working as a freelancer for a while, don't be hesitant to revisit your prices, update them, and bargain appropriately – particularly when you accept new freelance assignments. If you continued to work for someone else, you would eventually expect a raise. Don't forget to treat yourself with the same respect after you become your own employer.
A positive aspect of being a freelancer: no one gives you orders! The negative aspect of being a freelancer: no one directs your actions. When you work for yourself, you are responsible for doing the task. This may seem straightforward, yet it may be both a benefit and a burden.
Ineffective time management is one of the most prevalent errors made by freelancers. The fact is that there is no magic recipe that can instantly make you productive; it is all up to you. The first step in enhancing your time management abilities as a freelancer is to become more organized.
If you want to spend less time searching through the stacks of material on your desk and more time advancing your profession, it will greatly assist in keeping everything organized. Whether it's for managing your funds, invoicing, job offers, or real work, having vital freelancing tools and resources can save you a great deal of time.
6. Working Without A Contract (Or With A Bad Contract)
It has occurred several times. A freelancer reaches out to a customer. The client seemed reliable. The freelancer and customer verbally agree on the pricing and scope of services. Freelancers do the labour. The customer pays less than the agreed-upon amount. And there is (practically) nothing the freelancer can do.
Being too trusting might be detrimental to a freelancer's success. It is part of human nature, yet it is detrimental to business. Before beginning work, have your customers sign a services agreement or contract so that you have a written record and legal rights to the money you're due.
In addition, contracts exist to set expectations on both sides, to keep honest people honest, and to prevent future shocks. This additional step and all of this legal verbiage may not seem worthwhile.
However, a contract may provide freelancers with substantial security. Whether a customer fails to pay you or the scope of your job starts to spiral out of hand, having that signed contract in your corner will be an incredible tool.
7. Absence Of Networking
Networking is essential for every freelancer since it allows you to create a network of connections. This provides you with a substantial edge as a professional in the long term. Networking with other freelancers is a partnership, not a competition.
You may have seen my title and thought, "Well, that's ridiculous; wouldn't freelancers in your field be your competition?" Occasionally, it may be the case, but what I've seen is often the contrary. It will be difficult to locate other freelancers with comparable degrees of expertise as you (s) in the same field.
Consequently, you may learn from individuals who have more experience than you and assist others who have less. These reciprocal interactions in your network create powerful links, mainly when you provide assistance and advice to others without the idea that "you owe me one." When you are kind to individuals without ulterior intentions, you will frequently discover that they think of you first when sending along client leads and possibilities.
8. No "Rainy Day" Fund Exists
Having an emergency fund is the first line of protection against the ups and downs of life, including unanticipated auto repairs, medical costs, and job loss. Even if you are not aiming to start your own freelancing company, most financial gurus would advise you to have three to six months' worth of living costs saved as an emergency fund. If you are starting your own business, you must add beginning expenditures to this total.
Consider the important costs that would need to be paid in the event of an unexpected loss of income when calculating the real amount to preserve. This might include the following: rent, utilities, food, petrol, and health insurance. Notable omissions from the preceding list include Netflix subscriptions and money for takeout meals.
Even though these things are desirable, they are not required. Believe me, if you lose your job, you'll have far more pressing concerns than watching The Office for the third time in a row. Fortunately, if you're a freelancer with no current plans to hire staff, you won't have to worry about paying salaries or (presumably) hiring office space.
Are You Tired Of Scams?
When beginning or expanding a freelancing company, the ability to discover, pitch, and close the best potential customers for the firm is perhaps the most important talent to develop. This is when a fantastic freelancing proposal and cold email outreach strategy come into play.
Whether you are the world's finest writer, marketer, designer, or developer makes no difference. If you cannot properly persuade prospective customers that you can offer outcomes that will help them reach their objectives, you will never have the opportunity to demonstrate your abilities.
Whether you are currently working a full-time job and freelancing on the side or you are already self-employed, you must take the time to understand and avoid these common but basic errors in your freelance proposals. There is an art and a science to acquiring the freelancing clients your firm desires.
You will be in a much better position to win any contract you choose after you have perfected your ability to swiftly and accurately comprehend your prospective customers' genuine demands and express the beneficial impact of your services on their deliverables.
9. Using The Incorrect Medium
Is your technique of proposal delivery creating more effort for your client? To close freelancing contracts, you must excite prospective customers about the outcomes you can provide and reduce the friction between delivering your proposal and having it signed.
The fewer steps required to approve your proposal, the more significant number of contracts you will close. If you give your customer a Word document containing a freelancing proposal, they must print it off, sign it, scan it to their computer, and then email it back to you.
Using this antiquated method, you are erecting many unnecessary hurdles to receiving a swift affirmative response. A customer may choose another freelancer who employs a less time-intensive solution if this basic factor is absent.
By using a low-cost online project proposal tool such as Bidsketch, you will be able to produce customized proposals based on established templates and distribute them to your customers, with the option for them to electronically sign a contract (even from their mobile devices).
10. Making The Proposal Too Long
In general, the conciseness and directness of your proposal will increase your chances of closing the business. A recent Bidsketch poll found that proposals with less than five pages are 31% more likely to win business than those with more pages.
How much do you love going through lengthy Powerpoint presentations, reading lengthy contracts, or reading lengthy emails? Consider that your prospective customer will feel the same about a lengthy proposal. In comparison to a shorter proposal, they will be less interested in reading anything that seems to need a significant time commitment.
I always examine an incoming email or paper to see whether it's something I can handle immediately or if I'll need to defer it. Use the Two-Minute Rule to determine whether your proposal is too lengthy before sending it. You're on the right route if your prospective customer can examine your proposal for key points in less than two minutes.
11. Not Submitting The Proposal Promptly
My view is that this situation defies all logic. If you've done everything correctly up to this point, your prospective customer is enthusiastic about working with you and recognizes the value of your skills. Suppose you have captured someone's attention and they are interested in analyzing the idea of partnering with you on a project. In that case, you must offer your service proposal swiftly and maintain their interest.
According to the same Bidsketch study, successful freelancing proposals reach their customers on average 26% quicker than unsuccessful offers. In reality, the average winning proposal reached the customer in 2.7 days, whereas the average losing proposal arrived in 3.4 days. When considered, this makes perfect logic.
Suppose you put yourself in the shoes of a developing company that is actively seeking assistance with launching its content marketing campaign. In that case, you will realize that it will not be eager to wait any longer to launch the effort. They're also likely conversing with numerous freelancers for these services, so if your proposal arrives first (I aim for less than 48 hours from the time we decide to go through with a proposal), you're already more likely to be selected swiftly.
In addition to prompt delivery, it is essential to set a deadline for acceptance. Your prospective customer will realize that your time is limited and that you are finding additional work outside of their project. Depending on the nature of the project and the client's internal approval procedure, I often begin by stating that I'll need a decision within seven days. I then change this timeline as necessary.
12. Not Implementing Pricing Psychology
Mastering the technique of employing value language is the cornerstone of understanding and optimizing price psychology for your freelancing company; you can learn more about this in many of the best online business courses.
When you stress the value of the services you'll be offering your customer and concentrate your discussion on the measurable outcomes and long-term advantages you'll be giving, the attention is on results – not your hourly fee and time spent working.
Using the phrase "Investment" instead of "Price/Cost" in your proposal's pricing/cost portion will entirely change the emphasis to what your services provide for the customer. This technique will generate a much different psychological reaction from your customer.
In contrast to "price" or "cost," the term "investment" indicates that their resources are going toward producing outcomes that will provide a return for their firm, while "pricing" or "cost" just refers to money spent – without any concrete benefits. If your services allow it, try offering your customer one or two alternatives for packaged services that will assist them in reaching their objectives.
This may be a bundle of 5 blog articles, a social media account audit, or 10 blog posts and 1 eBook if you are a content marketer.
13. Failing To Emphasize The Client's Return On Investment
Never expect prospective customers to realize the advantages of partnering with you instantly. You must persuade them that you are the best candidate. Include an actual part in your proposal that illustrates your client's return on investment in a very obvious manner.
If you can convincingly demonstrate that the advantages of adopting your services will far outweigh the expense of acquiring them, you have already achieved a significant win in persuading the customer to choose your services. If customers can easily read about the (possible) concrete good benefits your work will have on their company, they will be considerably more enthusiastic about selecting you for the job.
Conclusion
Awareness is the key to avoiding these typical errors made by freelancers. Whether you are just starting out or have been freelancing for a long time, you will make several blunders. At the very least, you may learn from the freelancers who came before you and (hopefully) avoid making some of these mistakes yourself.
The skill of attracting the freelancing customers you want for your company is predicated mostly on recognizing how busy your prospective clients are and speaking their language so they can comprehend how your services will help them reach their business goals. As you master this, your confidence in your own selling skills will grow substantially.
I trust you enjoyed this article about the Most Common Freelance Proposal Mistakes. Would you please stay tuned for more articles to come? Take care!
JeannetteZ
Want to Learn How to Build Your Own Home-Based Online Business & Start Making Money Online From Your Comfortable Couch?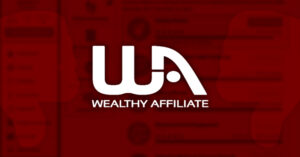 Your Opinion Is Important To Me
Thoughts? Ideas? Questions? I would love to hear from you. Please leave me your questions, experiences, remarks, and suggestions about the Most Common Freelance Proposal Mistakes in the comments below. You can also contact me by email at Jeannette@WorkFromAnywhereInTheWorld.com.
Disclosure
This post may contain affiliate links. I earn from qualifying purchases as an Amazon Associate and other affiliate programs. Read my full affiliate disclosure.
You may also enjoy the following articles:
Wealthy Affiliate Review – Scam or Legit? The Truth Exposed
Time Management For Entrepreneurs
Best Online Tools To Grow Your Online Business
Everything You Need To Know About Remote Jobs