Writing Articles For Magazines
Writing Articles For Magazines
Have you ever dreamed of doing this? One day, you visit the major newsstand in your area and browse the large, glossy magazines there. You open your go-to publication, and there it is your byline.
You've reached the top of national magazines' highly competitive writing field.
Fortunately, this is not just wishful thinking. You can succeed.
Writing for magazines requires no formal training or experience. I know several people who major American magazines hired despite their lack of formal education in journalism, experience in the field, or any prior publication credits.
Despite predictions to the contrary, national magazines are thriving, and many pay well (at least $1 per word).
But most writers who send out queries or submit articles to magazines are rejected.
To what extent can one expect success in having magazine articles published? To help you out, I have outlined a 15-step process:
Read The Publication In Question
The first step toward publishing success is an in-depth research on the publications of interest. Obtain free issues to read, or see if your local library subscribes. Notice:
If the names in the bylines don't match the names on the masthead, this publication likely uses freelance writers.
Track down the appropriate editor; possible job titles include managing editor, articles editor, features editor, or department editor. An editor-in-chief or executive editor is too high up the organizational chart.
Can you tell me what they've been talking about lately?
How shocking are the headlines they use? List-based? Mysterious? Could they possibly pose a question?
That quote is business at the beginning of the article. One of those numbers?
To what extent do their claims rely on academic sources? Normal people? The creators of books?
How many sources does the average article cite?
Where can I find the studies or data that are relied upon?
What about the tone of the writing? Businesslike?
Have you noticed if they use a final quote when wrapping up their tales? Is there supposed to be a wrap-up paragraph?
After digging, you should know which departments hire freelance writers, which editor you should approach with your story pitch, and what kinds of stories are typically published.
Brainstorm Some Story Concepts
Now that you're familiar with the magazine's recent coverage, you'll need to develop concepts similar to those the publication has already explored but offer a new spin. The following are some potential sources for narrative inspiration:
You can learn about trending topics by listening in on the conversations of your friends. They might not just be the talk of the town in your area.
Restaurant openings, fairs, plays, town hall meetings, and protests are all great story ideas for regional magazines.
Your local paper may have national magazine-worthy pieces on human interest or business innovation. Alternatively, they may tell a story that raises more questions than answers. A new article could be written to fill in the gaps.
By flipping through rival publications, you can learn a lot about what your target might be missing.
Set up Google alerts on keywords related to things that interest you.
Consider your skill set and what you might be able to write about in an informative how-to article.
Trends and controversies are always fascinating.
Knowing a famous but reclusive person who not every writer could interview could be your golden ticket to getting your first byline in a magazine.
The "where are they now" story is a perennial favorite, especially if it reveals the current activities of a formerly famous person who has fallen out of the public eye.
Investigate The "News Hook"
The majority of magazine articles have an urgent deadline for a good reason. It could be anything, like a recent study that sheds light on your topic. Also known as "National Frog Month." Get ready to defend the story's relevance to the present. Your submission may never leave the editor's desk if you don't.
Plan Ahead
Here's a little known fact about magazines: They plan. By a long shot. If you want your query to appear in a major national magazine, you should start planning almost six months. You should pitch summer vacation stories in the winter and vice versa. The most common reason a print magazine turns down a pitch is that it was submitted too late.
Master The Art Of The Query Letter
Do not merely compose your article and send it unless you submit an essay about yourself. Since you don't yet have enough information to cater to the publication's needs, you'll rarely succeed with this strategy. Instead, approach the editor, present your pitch, and ask for a story assignment. It's the nature of the magazine publishing beast. Reading successful query letters is the best way to learn how to write them, and you can get a packet of them from The Renegade Writer.
Take Baby Steps
New writers may strike gold by pitching their work to national magazines like Redbook, but they are more likely to succeed with smaller, regional publications. For example, my first published work was in Seattle Magazine. These publications are friendlier to up-and-coming authors because of the lower level of competition. They also focus on events in your area, providing potential fodder for stories.
Check The Book's Introduction
If you want to get published in a major national magazine, don't immediately ask for a 3,000-word feature assignment; instead, pitch an idea for a shorter piece (300-500 words). Most editors want to test out a new writer on one of these short assignments (usually published in the front of the magazine) to make sure you can turn it in before they risk assigning a longer piece, but nobody tells you that.
Send Proposals To Specialized Periodicals And Book Publishers
You've arrived at the less glamorous end of magazine journalism. Because trade magazines and custom publications aren't widely available but pay well and receive few submissions from writers, they present a prime opportunity for you to inquire.
Industry-specific trade publications like Ad Age and Daily Variety cater to specific professionals in their respective fields. Businesses like medical facilities, department stores, and government agencies all benefit from having their unique publications made just for them.
While some businesses publish their magazines in-house, the majority turn to specialized publishers. To get your work published in a custom publication, you must first identify its publisher. The presence of an original plot point is optional. Just write a brief introduction letter instead (LOI).
Educate Yourself On The Fundamentals Of LOI
So, what should one expect to find in a letter of intent? Here's a simple, effective framework:
Keep in mind the magazine's voice as you craft your LOI.
Share an observation from a recent magazine read.
Be sure to mention that you work as a freelance writer quickly.
Make sure to mention any relevant prior experience with writing about the subject or living the topic.
For example, you could say, "May I send you a link to my writer site so you can view my clips?" or "Thank you for your time and consideration."
The best letters of inquiry (LOIs) also include a referral or the name of a person the editor knows who suggested you reach out to them. Although it is not always possible, try to make use of it.
Locate Your References
When given a task, gather relevant information and conduct interviews. Don't be timid about reaching out to potential interviewers. Most professionals welcome the chance to share their knowledge with you. You can accomplish that in a few different ways:
Post a request for help finding an expert on Help a Reporter Out or ProfNet.
To find relevant experts, look through press releases on PR Newswire and PRWeb.
Discover relevant book authors by searching Amazon.com.
Look at other articles written on the subject and see who is cited. It's completely acceptable to steal ideas from other people.
Have Chats With People
The following is a crash course on how to impress interviewers and land a stellar job:
To get things started, it's a good idea to compile a list of questions.
Instead of asking for a yes or no answer, try some open-ended queries.
Is there anything you feel I should know about this that I haven't asked yet?
As for "Who else should I talk to about this?" for inspiration from various other places.
Ping, the group with the question, "Who doesn't agree with you on this?" in search of supplemental inspiration for Useful Sources.
Pose the question, "Is there anything else you'd like to tell me about this topic?"
In the final sentence, ask, "How can I get in touch with you if I have any further inquiries?" (Since you will undoubtedly consume some. (It's a promise.)
Put sensitive questions to the end of your list.
Take notes in addition to taping the interviews; tape recorders have been known to malfunction.
Prepare A Rough Draft
Now that you have a general idea of what you want to say in your article and where you want to publish it, it's time to put pen to paper. Never forget the beginnings, middles, and endings of their articles. Note how they work in quotations from knowledgeable people.
Then, set aside your notes and write a rough story draft, bearing in mind your intended length and the author's voice. You can return later to add in any details that were forgotten or double-check any quotes that were used.
Change
Go back over your rough draft and make any necessary changes. Remove unnecessary sentences, paragraphs, or words to make the writing flow smoothly. Make sure there is a smooth transition from one paragraph to the next. Lastly, read over your notes to ensure you haven't forgotten any essential details.
Ask For Comments
Get a professional editor or a friend who is also a writer to read over your final draft and give you feedback before you send it in.
Are You Tired Of Scams?
Submit Your Story On Time And Propose Another One
If this is your first assignment, you must submit your article on time. Turn it in a day or two early if you can. Now is the time to pitch your editor on new article ideas if you want to keep getting paid to write for the magazine.
Write For Any Of These 17 Magazines And Get Paid
1. History Nerds, Listen Up
The early American experience is fascinating. This print publication comes out seven times a year, and it publishes articles by established and up-and-coming authors, all focusing on early American fashion, interior design, and traditions.
Short stories or features (typically around 2,500 words) are accepted. For "a first feature from a new writer," the editors predict a $500 payment, with the possibility of increased earnings as your expertise grows.
You'll receive our newsletter with insightful tips for publishing and freelance industries every week. You're free to cancel your subscription at any time.
2. Earth Island Journal
"Compelling and distinctive stories that anticipate environmental concerns before they become pressing problems" is what Earth Island Journal is looking for. Conservation of wildlife and land, environmental public policy, climate and energy, animal rights, and environmental justice are just some topics it touches on.
It's a fantastic chance for those who like to travel abroad: "On-the-ground reports from outside North America" are particularly interesting to Earth Island. Feature articles in the magazine are paid between $750 and $1,000, or 25 cents per word (about 4,000 words).
If you're starting as a writer, pitching a shorter online report may be more appealing to editors. The journal publishes five days a week and is "always looking for fresh ideas," but they only pay $100 per article.
3. VQR
The goal of VQR, a journal of literature and discussion, is to publish the highest quality writing they can find, from established authors to those just starting out.
Poets can earn $200 for each poem they submit (up to four). There is a $1,000 bonus for submissions of five or more poems. Payment for prose averages 25 cents per word, with short stories selling for $1,000 or more. 500 dollars for a review of a book between 2,000 and 2,400 words. To avoid missing the deadline, please review the online submission schedule for VQR.
4. AMC Outdoors
The magazine AMC Outdoors features articles on outdoor activities, education, and conservation from Maine to Virginia.
Payment for features is around $750, and the average length is 2,000 words. On the AMC Outdoor submissions page, senior editor Marc Chalufour says, "We are always on the lookout for stories that have a unique hook, showcase an outdoor sport in a new and exciting way, offer a tangible sense of place and meaning, or profile individuals with unique approaches to conservation in the Northeast and Mid-Atlantic.
Shorter stories pitched to its various sections can earn anywhere from $150 to $350, depending on their length and level of difficulty.
5. The Sun Magazine
Pieces of non-fiction, in-depth interviews, creative writing, and poetry are all welcome at The Sun Magazine. Though essays on political or cultural topics are less welcome than those with a more personal tone, they accept such submissions.
Fiction, essays, and interviews published in The Sun earn $300 to $2,000, while poetry earns $100 to $250. If your submission is published, you will also receive a free subscription to the journal for a full year.
6. Scouting – Boy Scouts Of America
Since 1911, the Boy Scouts of America have released their monthly publication, Scouting. Nonfiction pieces up to 1,500 words earn between $500 and $1,500. To make between $100 and $600 per 600-word article, you can also choose to write for one of its divisions.
There is a wide range of potential topics for writing. "We cover everything from professional sports to American history to how to pack a canoe," the submission guidelines read. Scouts are the target audience, so making them laugh is paramount.
The editors recommend "writing for a boy you know who is 12."
7. The American Gardener
When it comes to gardening, "experienced amateurs" are who The American Gardener is written for.
Writers are needed for profiles of horticulturists and articles on novel topics such as garden design, plant conservation, horticultural therapy, and biodiversity.
Feature articles typically range from 1,500 words to 2,500, are paid $300 to $600. The publication occasionally provides money to cover things like gas and lodging.
8. One Story
Every issue of One Story, a literary magazine published every three to four weeks, features a single story.
One Story is interested in literary fiction between 3,000 and 8,000 words long, and stories can be about anything "as long as they are good." Only submissions received between September and May will be considered for the publication's $500 prize and 25 print copies.
9. El Estudiante Americano
The American Scholar is a quarterly publication that features non-academic writing on politics, literature, science, history, and culture.
Payment ranges from $250 to $500 for web-only submissions and up to $500 for print submissions of up to 6,000 words. However, please be aware that The American Scholar only accepts submissions through the web-based submissions management system submittable and not via email.
10. Longreads
Are you interested in contributing a long-form article to Longreads, ranging in length from three thousand to six thousand words?
Learn this before you say yes: Complex stories like these often require extensive travel, contacts, and study. It's not required to deal with current events, but "they should have an excellent sense of story and purpose and be able to hold a reader's attention with a compelling premise."
They start at $1,500 and work with you to ensure you get paid what you're worth, plus travel and lodging.
11. National Geographic
You are already aware of this. You have studied it. To add to that, you can now contribute to it as a writer. National Geographic Travel, the industry leader, emphasizes "sustainable travel, nationals parks and wild places, UNESCO World Heritage sites, family travel, and stories that reveal the authentic qualities of places." Please don't expect any hotel or product reviews.
The amount of payment from Nat Geo Travel is not specified on their website. However, Who Pays Writers claims that they pay 50 cents per word for features that are 1,000 words in length.
12. NationSwell
NationSwell, based in New York City, is looking for freelance writers to tell feature stories and solutions narratives between 800 and 1500 words about people and organizations solving America's problems, such as "the woman who took on gun violence by confronting gangs and her local mayor in street rallies" or "the group that helps families of murder victims fight back against a system that unfairly punishes them."
Submit your proposal here for a pay rate of 50–65 cents per word, depending on your expertise level and the work's nature.
13. Alaska Beyond Magazine
Alaska Airlines' monthly in-flight magazine, ABM, seeks articles with strong narrative flow, vivid imagery, and interesting anecdotes. Writers with a good sense of humour, who can report on business with flair, and who can provide unique insight into popular travel destinations are in high demand.
Short articles in the Journal section (200–600 words) start at $150–$250, while business shorts (500 words), columns (1,600 words), and features (700 words) start at $150–$700. (2,000 to 2,500 words). At this time, they are uninterested in literary works such as fiction, poetry, or reviews of books.
14. EatingWell
"[EatingWell] readers are interested not only in cooking and nutrition science, but also in the origins of food and social issues related to food networks," according to the editors. You can increase your odds of landing a job with us by doing two things: Create your proposal in the style of previous columns and give reasons for why your proposed topic belongs in that issue.
The typical word count for an item is between 150 and 400, while the maximum for a one-page story is around 500. Up to $1 per word is possible.
15. Curbed
Curbed is a publication concerned with domestic matters such as construction and urban planning. It's looking for freelance writers to pitch in-depth articles on various topics, including analyses of current events, investigative journalism, personal essays, and more.
Competitive rates for features between 3,000 and 6,000 words are confirmed (but not specified) in the submission guidelines; according to Who Pays Writers, you can expect to be paid between 20 and 54 cents per word. This equates to a minimum of $600.
16. JSTOR's Daily
"Subjects that are newsworthy, entertaining, quirky, surprising, and enlightening are right up our alley," says JSTOR Daily, describing how they feel about stories that tease out the details or look at the obvious in a non-obvious way. A reading list or annotated bibliography on the topic of structural racism, or a piece highlighting the scholarship of people of colour, is wanted for publication in the summer and fall of 2020.
The average length of a feature article is between 1,800 and 2,000 words. Who Pays Writers reports an average pay of 31 cents per word, consistent with the submission guidelines' confirmation (but not specification) of payment for contributors.
17. Sierra
Surely you must be familiar with Sierra, right? As the largest and most influential grassroots environmental organization in the United States, it has been active for many decades.
Submissions from professional writers who can "write smart, fun, incisive, and well-researched stories for a diverse and politically informed national readership" are encouraged. Make sure your pitch shows that you know the Sierra Club's motto, "Explore, enjoy, and protect the planet," and that you're up-to-date on current events.
Pay for feature articles ranges from $1 per word for less well-known writers with "crackerjack credentials" to $1.50 per word for those with a larger body of work (2,000 words or more). Sometimes money will be provided to cover costs.
You can also submit your work to one of their departments, which welcomes freelance contributions. Unless otherwise specified, the article length is between 250 and 1,000 words, and payment ranges from $250 to $1,000.
Conclusion
That's it. I hope you've found this article useful. What do you think about writing for magazines? Do you have any experience or suggestions? Feel free to leave it in the comments below.
I trust you enjoyed this article on Writing Articles For Magazines. Would you please stay tuned for more articles to come?
Take care!
JeannetteZ
Want to Learn How to Build Your Own Home-Based Online Business & Start Making Money Online From Your Comfortable Couch?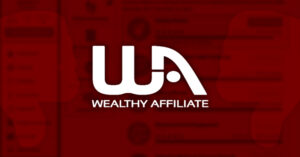 Your Opinion Is Important To Me
Thoughts? Ideas? Questions? I would love to hear from you. Please leave me your questions, experiences, remarks, and suggestions on Writing Articles For Magazines in the comments below. You can also contact me by email at Jeannette@WorkFromAnywhereInTheWorld.com.
Disclosure
This post may contain affiliate links. I earn from qualifying purchases as an Amazon Associate and other affiliate programs. Read my full affiliate disclosure.
You may also enjoy the following articles:
Wealthy Affiliate Review – Scam or Legit? The Truth Exposed
The Ultimate On-Page SEO Guide
How To Get More Comments On Your Blog
Best Free Speech-To-Text Software
How To Get More Visitors To Your Blog
How To Get YouTube Subscribers For Free