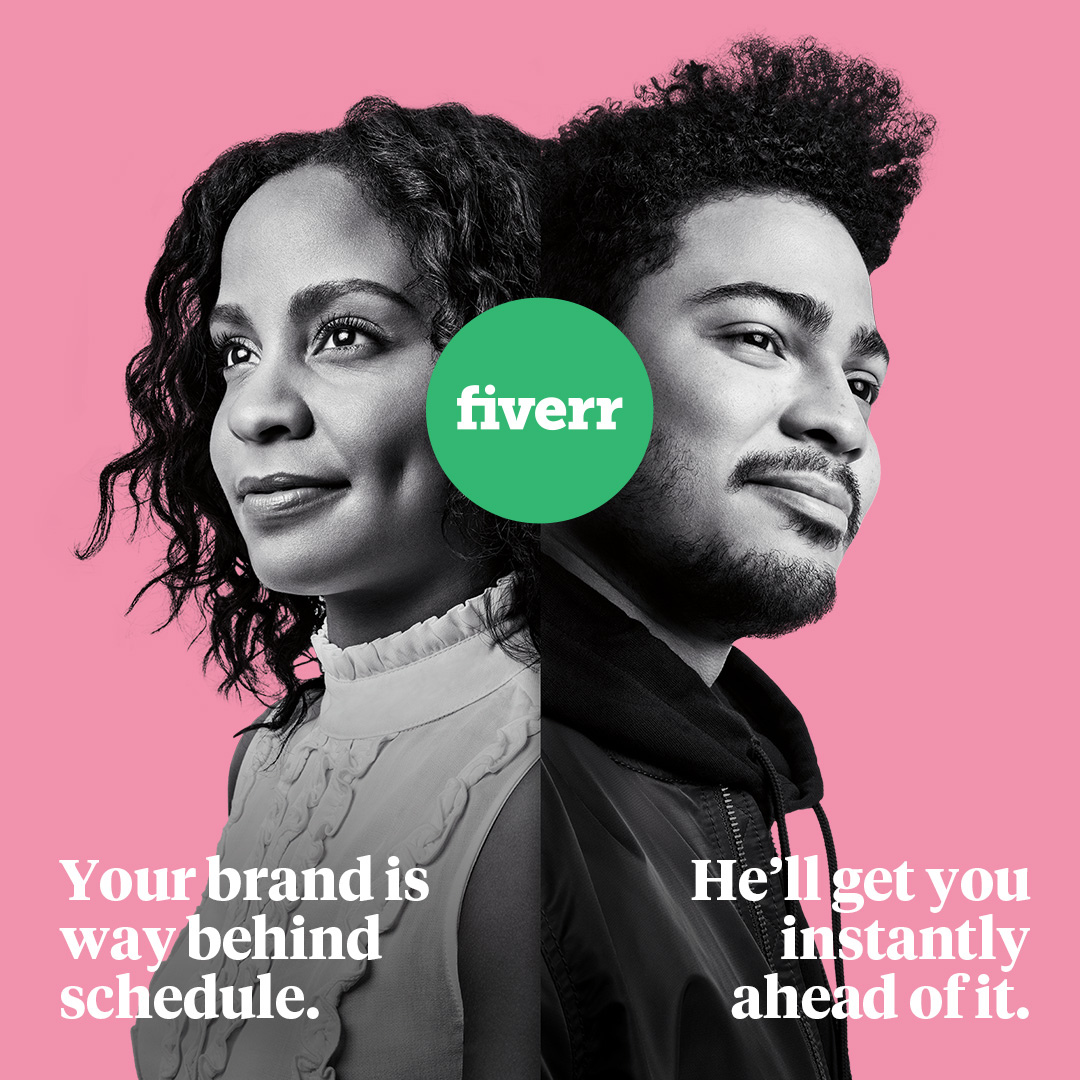 Fiverr Review
Introduction
Are you one of those people who are interested in freelance and telecommuting activities? If the answer to this question is yes, you are definitely familiar with freelance jobs, and you also know the websites and platforms related to such jobs.
Making money from the internet has become a common method and a high-paying job. One of these websites is Fiverr.com, which allows people to make money with their expertise and skills. This article will introduce the Fiverr site and earn money from it so that esteemed users can easily upgrade their job levels. So if you are ready for a big and important change, read this article to the end.
What is Fiverr?
Fiverr is an online marketplace where people buy and sell various digital services. Most services start at just $ 5, hence the company name (Fiverr). Many people buy and sell services every day on this freelance platform.
Shai Wininger and Micha Kaufman started Fiverr in 2009. The original design belonged to Wiener, who came up with the idea of ​​setting up a store where a set of digital services was offered in two ways: buying and selling.
The services provided on this site include writing, translating, site design, video editing, programming, and other such services that can be done online and digitally. The services provided on Fiverr are called Gig.
Fiverr has become one of the top 100 most popular sites in the United States since 2013. This site is also among the top 150 sites in the world.
It was founded in 2009 and has since grown into one of the largest websites that directly connects people worldwide to buy and sell various services. Fiverr has millions of subscribers worldwide and offers a wide variety of skills for people with different specialties. The Fiverr website also offers various services known as gigs. Fiverr is one of the largest online service provider websites for its subscribers.
Whether you are a content creator, graphic designer, programmer, digital marketer, artist, or translator, Fiverr is for you. This site allows you to share your talent with the online world, and you can make money while you do your favourite job.
How Does It Work?
Before we go into more detail, let's first talk about some interesting words to understand them better.
Gig: The service offered is called Gig.
Seller: A user who offers gigs is called a seller. If you are looking to work and register to sell your services, you will become a salesperson.
Buyer: The person who buys the gigs is called the buyer. If you are looking to buy a gig, you are a buyer.
Order: When a buyer buys a gig from the seller, it is called an order.
Fiverr is a two-way communication platform where both buyers and sellers coordinate with each other for their project needs. A buyer can browse through vendor profiles to find the best fit for his or her work. Similarly, a salesperson can search among buyers' demands to find a job that fits their skills.
When buyers and sellers find each other, they place an order and set a time, goal, and price for their project. After the buyer completes his work, he delivers it to the buyer. If the buyer approves the work, he will put the sign "completed" for the order. Otherwise, he will request a review. When the order is completed, the seller receives his money (the buyer and the seller determine the cost before placing the order).
Fiverr has made it possible for users on their website to make money remotely according to their skills and expertise.
This way, you present your skills on the website and put a so-called resume for users and subscribers worldwide. Clients or other so-called users who need to do something in your area of ​​expertise, after studying your skills and work experience, decide whether to work with you or not!
In fact, this is a two-way communication platform that is provided for freelancers and clients to start cooperating by exchanging information and talking, asking the necessary questions, and getting the answers.
To do this, you must first create an account in Fiverr; enter your information to receive a confirmation email from Fiverr. After clicking on the received email, your account will be confirmed, and you can start working.
Do you want to get acquainted (gain, obtain) with present-day techniques that came from Fiverr? Here are some of the most popular jobs on this website.
Get To Know The High-Paying Jobs 
We mentioned earlier that the variety of jobs on this website reaches more than 200 jobs. But the most lucrative of these jobs are:
You can find more than 11,000 gigabytes of graphics on the Fiverr website. So for a graphic designer, there is always work to be done. The revenue from graphic work is from $10 to $1,000 per gig.
Video marketing is one of the highest-paid jobs on this platform. The demand for educational videos, promotional videos, short animations, and… is huge. The video marketing revenue on this website is from $100 to $2,000 per gig.
Provide Additional Services And Make More Money
Another way you can earn money on this website is to provide additional services. For example, if you are a content writer, you can offer a professional content writer at a higher price. This means that you will get more money for more accurate and extensive work.
To thrive, you must first gather a group of customers who trust you or look for better quality work. In the long run, after gaining the customer's trust, you can offer your customers that you meet all the content and services they need.
For example, you can suggest that you write all of their articles in the future. Obviously, this price will be higher than before.
Offering New And Unique Services
You can also make a good monthly income by offering great services or things that regular service providers do not do. For example, if you see an unsolicited article request, you can offer your services. Obviously, this will be associated with a higher rate.
Second, you can add new complexity to services that have already been performed. For example, in video editing, people are always looking for creative and unique ideas. This basically means that if you are a creative person, you can make a lot of money.
Finally, it is advisable to find the service you are best at and stick to that task only. If you are a person who can write content and articles, you should do the jobs that focus on writing articles. If you do this, you will gain expertise in that area and gather your customers easily.
Apart from that, you also have to make yourself authentic and unique. There are many web designers at Fiverr, but if you are a web designer who understands the client's needs and delivers what they want, you will meet the needs of that client in the long run.
Website design and development is one of the most lucrative jobs of Fiverr. The demand for designing store websites on this platform is very high. The revenue from designing and developing web pages on the Fiverr website ranges from $100 to $2,000 per gig.
Other popular jobs include copywriting, translation services, and more.
This way, you can earn foreign currency by subscribing to the Fiverr website, using your skills.
Processing And Service Fees
A buyer must first pay for the order to Fiverr. That's why Fiverr encourages buyers to carefully analyze the gig and read its descriptions before placing an order. When a buyer is ready to buy, he makes a deposit. All purchases have a processing fee of $ 1 for purchases up to $ 20 and up to 5% for purchases over $ 20.
When the seller completes an order, Fiverr also counts the money the buyer has deposited into the seller's account. Fiverr charges a 20% service fee for each order completed by the seller. For example, to complete a $ 5 order, you will receive $ 4 and Fiverr $ 1 as a service fee. If you complete a $ 10 order, you get $ 8, and you have to pay $ 2.
Besides, when the buyer completes the order, he must also comment on that order. This comment is publicly displayed on your profile, and you can not edit or delete it. If you have good comments on your profile, more buyers will want to work with you, and you will receive more orders on your gigs.
Well, that's how Fiverr works.
Dealer Level
New Vendor: When you join Fiverr and make a gig, you are automatically recognized as a new vendor.
Level 1 seller: As soon as you earn at least $ 400 on Fiverr and complete at least 10 orders and meet some other needs, you will be promoted to Level 1 seller.
Level 2 Seller: When you earn at least $ 2,000 and complete at least 50 orders or other requirements, you become a Level 2 seller.
Top-Rated Seller: This Level is the top group of sellers in Fiverr. After you have earned $ 20,000 and completed at least 100 orders and met some requirements, you are categorized as a top-ranking seller. This is a manual process, and when you meet specific needs, Fiverr checks your account and performance to make sure you qualify for the level.
Is It Free To Join Fiverr?
 Yes, joining Fiverr is completely free. There is no subscription fee, registration fee, or secret fee for displaying your services. Fiverr only takes money from you when you place an order as a buyer or complete an order as a seller.
Is It Safe To Use Fiverr? Is It Good? Can Fiverr Be Trusted?
The answer to all three questions above is yes. I have been using Fiverr for a few months now, and I am very happy with their services.
Fiverr is a popular market and has stringent rules. This site does not tolerate spam, fraud, or violence in any way. In this case, you will be blocked immediately. So as you work in this space, you have to be very careful and follow their rules in any way you can.
If you are a buyer, the thought of paying your money early may scare you, but be aware that your payment will not go directly to the pocket of the seller who does your work. Fiverr will keep your payment until you are delighted with your order. If you are not satisfied with the seller's work, you can request a legal and straightforward refund.
As far as my experience goes with Fiverr, I have never been cheated, and my income has always been safe. If you are a seller, it takes 15 days for Fiverr to deposit a fee for each completed order to your account. But I never had a problem paying or getting my money back.
So yes, I can say with confidence that you can trust Fiverr's service. Just be safe and do the right thing.
Fiverr has become one of the top 100 most popular sites in the United States since 2013. This site is also among the top 150 sites in the world.
Fiverr is not a product delivery site. You can only provide services. There are many gigs on this website, most of which are in the field of design, graphics, SEO, film and animation, infographics, business card design, content production, troubleshooting WordPress site, and advice and guidance on travelling to a specific city and country, etc. . Of course, very creative gigs can be placed on this site and make money from them.
Conclusion
Fiverr is a great place to sell your talent and make money from it, but it's not as easy as I say. Working on this platform requires a lot of stability, effort, and patience.
I do not underestimate the issues for you to join this site. Working on Fiverr is a business, and every job requires serious effort, time, and decisions. All these efforts to create gigs, glamour to your services, attracting buyers, and expanding your business will force you to stick to this platform.
These Fiverr collections will only be useful to you if you are serious and decide to get results. There is no magic and no shortcuts, just hard work. So if you are hard-working, there is nothing to stop you from succeeding in Fiverr.
I trust you enjoyed this article about Fiverr. I certainly learned a lot from it. Please stay tuned for more blog posts to come. Take care.
JeannetteZ
Thoughts? Ideas? Questions? I would love to hear from you. Please leave me your questions, experiences, remarks, and/or suggestions about this article in the comments section below. You can also reach me via email at Jeannette@WorkFromAnywhereInTheWorld.com.
You might also be interested in these must-have tools for blogging: