How To Start Email Marketing
How To Start Email Marketing
If you haven't already, there's never been a better moment to dive into email marketing.
Since Constant Contact unveiled the first email marketing solution for small businesses in 1998, email marketing has significantly developed.
The efficiency of email marketing hasn't changed, though.
Studies demonstrate that email marketing continues to perform better than other digital marketing channels, such as sponsored search and social media.
And investing in email marketing may provide some significant returns, with an average return of $36 for every dollar invested.
What Is Email Marketing?
A form of direct marketing called email marketing employs customized emails to inform your email list about your goods or services. Additionally, it can persuade your email list to carry out a certain activity, such as making a purchase, scheduling a demo, signing up for a trial, or signing up for an event.
Let's get started with the most thorough online introduction to email marketing.
It is a successful digital marketing tactic. Effective email marketing converts prospects into customers, transforming one-time purchases into loyal, repeat customers.
Email marketing regularly outperforms all other marketing channels as the most direct and efficient way to engage with prospects, nurture them, and convert them into customers.
We'll walk you through the whole process of setting up your email marketing funnel in this tutorial so that you can produce leads and sales around the clock.
The most crucial question, "What is email marketing?" has been answered, but we haven't yet discussed "Why is email marketing so vital for your business?" Now let's discuss that.
The following are the top 3 reasons why email marketing should be one of your top priorities:
The most popular form of communication is email. Did you realize that 99% of consumers, at the very least, check their email daily? No other form of communication can make that claim.
Your list belongs to you. Your account on any social networking site, with all your followers and postings, may be suspended or terminated immediately, for any reason, and without warning. Your email list is your own, though. Nobody can take those away from you.
The email simply generates more sales. Spending on products purchased by email subscribers is 138% more than that of non-subscribers. Email marketing has a 4400% ROI (return on investment). That's a lot! Additionally, the average order value of an email is at least three times larger than that of social media, so stop thinking that social media converts even better.
The best method for generating internet sales is simply email. Now that you know the significance of email marketing let's explore the most effective approaches.
Glossary Of Email Marketing
The terminology used in email marketing can be difficult to understand. Be at ease, though! We've included a basic email marketing dictionary to make it simple for you to discover the main concepts and plan your email marketing strategy.
Using information from their subscription activities, including timezone, engagement rate, past purchases, and other factors, a segment is a group of subscribers that are automatically produced.
A series of pre-written emails sent out automatically in response to subscriber actions is known as automation, also referred to as an email sequence or autoresponder.
A one-time message you send to certain individuals or groups on your list is a broadcast.
A signup form known as an "optin form" allows users to subscribe to your email list. Opt-in forms include pop-ups, inline, full-screen, slider, floating, and more.
A standalone page with an opt-in form that users may use to join your email list is a "landing page."
The Working Of Email Marketing
Are you unsure about how to begin with email marketing? Even though email marketing has many moving parts, it need not be difficult. This is how it works:
You can't send email marketing campaigns out if you don't have someone to send them to, so start with your list. Additionally, remember that email marketing will not be effective if the wrong people are not on your list.
The best lead generation program in the world is called OptinMonster. We give companies the tools to quickly and easily design beautiful opt-in campaigns without coding knowledge.
Then, by employing our extremely sophisticated targeting techniques, you can show these advertisements to the appropriate individuals at precisely the correct stage of their customer journey.
As a result, you can significantly boost the number of high-quality leads on your list and notice a sharp rise in your business's earnings. Additionally, over 30 well-known email service providers are integrated with OptinMonster.
Include an email service provider (ESP): An ESP enables you to segment your audience, compile a list, and send email messages to that audience. Additionally, you can monitor the outcomes to tweak upcoming campaigns.
An effective ESP should link with your other marketing tools, enabling you to set things up to run automatically as your lead pool expands.
Many email service providers are available, but we remove the guesswork and make it really simple to select the one that is best for you and your objectives. We'll provide you with a list of our top ESP picks later on in this guide.
After completing those two processes, all that's left to do is refine your lists and your messaging to better connect with your audience. Additionally, your email provider will allow you to automate various tasks, which will make your life lot simpler.
A ready participant? Do it now!
Expansion Of Your Email List
Most people place an opt-in form on their website and wait for people to sign up when they want to grow an email list. Sadly, this tactic frequently fails to provide the desired results.
To expand your email list, you must attract them with an attractive offer. A lead magnet is required.
What Is A Lead Magnet?
You can give away something great as a lead magnet in exchange for an email address, often known as an opt-in bribe. Most lead magnets are digital resources like PDFs, MP3 audio files, or movies you can make at little to no expense. It doesn't have to cost you anything to create them.
Why Is A Lead Magnet Effective?
You know that a lead magnet must offer something of value for nothing. However, if you want your lead magnet to be very successful, you need to take into account the following 5 factors:
Easily consumed: If you present a 300-page manifesto, you won't acquire traction since lead magnets are only useful when the audience uses them.
Useful: Lead magnets must offer your audience a tool, skill set, or piece of knowledge they can immediately use.
Produces visible improvement: If goods and services are useful, consumers will keep using them. If your lead magnet is as worthwhile as your goods and services, it will be successful.
Relevant: If you've done your research on your prospects, it won't be difficult to come up with a lead magnet topic that offers solutions.
Easily accessible: People prefer rapid gratification, providing it to them right now.
We present a list of tested techniques for turning website visitors into subscribers.
Popup Syed Balkhi Toolkit
Here's another illustration of a lead magnet we used to boost the content of a certain blog post.
Get The OnPage SEO Checklist now
You need to design your opt-in form now that you understand what a lead magnet is and how to create a highly successful one.
How To Build A Successful Optin Form
Your opt-in form's objective is to clear your lead magnet's significant benefits so that website visitors will sign up for your email newsletters in exchange for the lead magnet.
The following elements must be present in an opt-in form for it to convert:
1. Catchy Heading 
Be certain that your headline expresses the main value of your lead magnet.
2. Useful Description 
Is your description succinct, explicit, and direct? Use bullet points swiftly to make it easier for the reader to skim what they will read.
3. Eye-Catching Visuals 
If you can, include a picture of the lead magnet (like a mockup of your eBook). Another excellent approach to increase conversions is to have a picture of a person gazing at the optin form. You may produce stunning visuals with our wonderful assortment of visual content production tools.
4. Simple Form
Keep the form simple by only requesting a first name and email address. Your conversions will suffer if you ask for too much information too quickly.
5. Strong Subscription Button 
Make sure your subscribe button stands out on the website using contrasting colours. Use non-generic email copy that begs recipients to click immediately, such as "Send me the 7 steps!"
Check out our checklist for designing the best opt-in form for further pointers on how to create a high-converting opt-in form.
Installing your opt-in form on your website is required after creating it. There are 14 locations where your opt-in form will convert well:
Page splash
Greeting gate
Bar that floats
The header of your website
Page of blog archives
In your blog entries
The sidebar
A timed lightbox popup appears.
The scroll box
Your bottom
Your home page's bio
Citation pages
On a specific registration page
In a popup with exit-intent®
As soon as a user is going to leave your website, an exit-intent® popup appears. This popup only appears when the user is about to leave and doesn't interfere with reading. Given that they have probably read your content and found your site useful, now is the ideal opportunity to ask them to subscribe.
Exit Intent Campaign Trigger
Exit popups are incredibly effective, and our customers frequently have notable outcomes when implementing exit intent. With exit intent, Neil Strauss, for instance, boosted conversions by 125%!
Two things are required before you can email anyone:
Their approval
A setup for a corporate email
The authorization was granted if you started with an opt-in, so yay! We advise against sending marketing emails to those who didn't use an opt-in unless you have their consent.
You run the risk of your emails being marked as spam. They won't buy from you. Thus you could potentially suffer bad repercussions.
Are You Tired Of Scams?
To design better opt-in forms, you can utilize a program like OptinMonster. You can gather subscribers and leads who want to receive your marketing emails.
The next step is choosing an email service provider. Thanks to these companies' infrastructure, you can send broadcasts and bulk business emails.
Without this, your bulk emails would be marked as spam. Even worse, your team's and clients' regular emails to you will also be impacted. Your subscribers won't receive your emails.
To acquire the best conversions/sales possible, you won't be able to email clients as frequently as you need.
Even if it's crucial to understand how effective your campaign messages are, keep track of actions in addition to email-related ones. How many visitors to your contribution page donate after clicking through? How much money was raised overall from a single email?
These kinds of inquiries will enable you to gauge the true success of your marketing initiatives.
Email marketing looks overwhelming at first, just like most things do, but then you give it a shot.
Email is still the most efficient way to nurture leads and increase client loyalty, despite the rise of social media and unwanted spam email (which is never a good marketing approach).
10 Steps To Successful Email Marketing
I've put together a list of 10 items to get you started with email marketing to aid you:
1. Select A Provider Of Email Marketing Services
Working with an email marketing service provider is necessary if you're serious about email marketing. The only option for your company to use email marketing automation to send messages to huge contacts or subscriber lists efficiently is to partner with a supplier.
Professional email designs, tools to expand and manage your email list, and tracking features that let you see who is reading and responding to your campaigns and messages are all additional benefits.
2. Compile A List Of Contacts For Your Email Marketing Campaign
The majority of firms will already have some contacts to begin an email list. Consider the clients and acquaintances you already work with. Perhaps it's the business contacts you regularly email; otherwise, perhaps you just start with a small group of encouraging friends and family.
Don't give up even if you're starting from scratch when creating an email list. Place a paper sign-up sheet close to your cash register, add an online sign-up form to your website, and encourage your social media fans and regular customers to join up as a start.
Avoid the temptation to buy an email list at all costs. A smaller list of high-quality contacts will have a greater impact than a large list of contacts who don't even know your company; email marketing is about establishing and maintaining relationships.
3. Include Your Contacts In Your Account For Email Marketing
Add your contacts to your account once you have an email marketing account and a preliminary list.
You can begin by importing contacts directly from a Gmail or Outlook account or uploading a contact list from an existing spreadsheet.
Depending on what you know about your contacts, try segregating them into different lists. Create various email lists for people who have taken swimming lessons versus those who have taken yoga courses, for instance, if you run a gym.
4. Configure Your Welcoming Email
The first email you send to new subscribers is your welcome email.
Welcome emails are crucial because they give individuals their first impression of you and reach them when they are most interested in your company. Your welcome email will likely receive a greater open rate than usual, so start off strong.
Start with a friendly hello, give them an outline of what they may anticipate from you moving forward, and then give them something helpful immediately.
5. Establish A Reusable Email Template
The enjoyable part is now! You can send elegantly designed business emails that look great on any device, even if you're not a designer.
You may choose from hundreds of email templates at Constant Contact, including ones that are timely and stand out in the inbox.
When selecting a template, aim for a simple, striking design that effectively conveys your message. Choose a mobile-responsive email template that looks beautiful on any device because people swiftly skim through their inboxes frequently while on the go.
The next step is to brand your template by placing your company's logo right at the top of your email and linking the image to the main page of your website.
Create an email footer with your company name, contact details, and links to your active social media accounts, and include your company's signature colours in there as well.
Make a copy of your email and save one as your master template once you have set up these crucial design components. You won't need to start from scratch each time and add your branding if you use this reusable template.
6. Write Convincing Messages To Yourself
For business owners, this is usually one of the scariest phases. I understand; even the finest of us experience writer's block.
Pretending I'm having a face-to-face conversation with someone and writing down exactly what I want to say to them generally helps me snap out of it.
Additionally, it is beneficial to adhere to a repeatable procedure and divide your message into three key parts:
Caption: What do you have to offer?
Message Text: How does it benefit the reader?
Urge For Action: What ought they do after that?
You may create excellent messages quickly if you follow this easy three-step strategy for maintaining concentration.
7. Focus On The Topic Lines
One of the most crucial sentences in your entire email is the subject line.
Why? Even before they read your mail, your subscribers view your subject line. People won't be able to resist opening if you make a nice first impression. If you write something uninteresting, people might quickly ignore your communication.
Your subject line should be no more than 40 characters long and concise.
You can get people's attention by posing an intriguing question, providing an urgent deadline, or simply teasering your message.
8. Before Sending, Preview And Test
It's simple to make mistakes while email marketing, especially at first occasionally.
Perhaps you omitted to include a crucial link or made a humiliating spelling error in the subject line. Doh! Since email does not have a Back button, always send a Test Email to a staff member or yourself before sending it to your full list.
9. Transmit An Email (At The Best Time)
Timing is a crucial aspect to take into account before sending an email.
Every audience is unique, and the optimal time to send will change depending on who is on your email list.
Based on consumer data, we've gathered some statistics on what day and time could be ideal for your industry.
You can also establish and adhere to a regular sending schedule. Your readers will become accustomed to receiving your newsletter in their inboxes, for instance, if you send it out on the first of each month.
When people sign up, let them know if you decide to stick to a timetable by saying something like:
Would you like to subscribe to our newsletter, Hints & Tips? Every second and fourth Wednesday, we'll email you a summary of our most popular blog posts, forthcoming webinars, and greatest marketing tips.
You can schedule your message to send based on your established schedule so that your subscribers will know when they can expect to hear from you again.
10. Monitor Your Outcomes
Do not be fooled; email marketing continues after the send. You should monitor your open rate, click-through rate, unsubscribe rate, and other metrics so that you can aim to get better over time.
Conclusion
You must thoroughly grasp each email's performance to adjust and learn more about your subscribers and customers if you want to see actual results from your email marketing efforts.
If you take the time to look over your email reports, you can learn useful details like who opened your email, who clicked on particular links, and which parts of the email your readers found most interesting.
I trust you enjoyed this article on How To Start Email Marketing. Would you please stay tuned for more articles to come?
Take care!
JeannetteZ
Want to Learn How to Build Your Own Home-Based Online Business & Start Making Money Online From Your Comfortable Couch?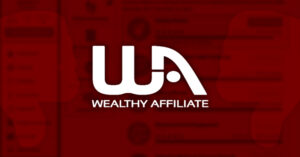 Your Opinion Is Important To Me
Thoughts? Ideas? Questions? I would love to hear from you. Please leave me your questions, experiences, remarks, and suggestions on How To Start Email Marketing in the comments below. You can also contact me by email at Jeannette@WorkFromAnywhereInTheWorld.com.
Disclosure
This post may contain affiliate links. I earn from qualifying purchases as an Amazon Associate and other affiliate programs. Read my full affiliate disclosure.
You may also enjoy the following articles:
Wealthy Affiliate Review – Scam or Legit? The Truth Exposed
Best Ways To Protect Your Online Privacy
Best Ways To Advertise Your Business Online
Best Ways To Become An Affiliate Marketer