10 Best Email Service Providers
10 Best Email Service Providers
Most businesses don't have the time or resources to design their email campaigns. That's where email marketing service providers come in. Email marketing service providers allow you to design and manage your email campaigns, all while keeping a close eye on your results. They can help with everything from creating custom email lists to conducting effective opt-ins and unsubscribing. You can also use them to measure the effectiveness of your email campaigns, so you can make changes and improve your results quickly and easily.
What Is An Email Marketing Service?
An email marketing service provider is a company that provides the technology and expertise to help you design, send, and track your email campaigns.
Email marketing service providers can help you optimize your emails for search engine optimization (SEO) and social media visibility. For example, they can help you understand how much time potential customers spend reading a particular email, what links they click on in an email, and how many people unsubscribe from your list.
Email marketing service providers are also able to give you actionable metrics right away so there's no guesswork involved in testing different strategies.
You might be wondering: Are these companies just another tool in my arsenal or do I need them? It depends on the size of your business and what you're trying to accomplish with your emails. If you're sending just a few hundred emails every month, then it might not be worth the investment in time or money to work with an email marketing service provider. But if you have several thousand subscribers or even several hundred thousand subscribers on your list, then this might be a good solution for managing all of those communications quickly and efficiently.
What Are The Benefits Of Using An Email Marketing Service?
Email marketing service providers can help you with a lot of things. They're able to offer you a wide range of features that will make email marketing more effective. They'll help you create custom email lists, collect email signup forms, identify audiences and segment those groups, understand your open rate and click-through rates, and measure the effectiveness of your campaigns so you can make changes in real-time.
Whether you need to increase your sales or just have a ton of information to share, email marketing service providers can provide the tools that will help your business grow.
How Do Email Marketing Service Providers Help You With Your Business?
As mentioned above, email marketing service providers can make it easier for you to create and manage your campaigns. This is a huge plus because it allows you to utilize your time in ways that are more meaningful and effective. In addition, they can help with everything from creating custom email lists to conducting effective opt-ins and unsubscribing. You can also use them to measure the effectiveness of your email campaigns, so you can make changes and improve your results quickly and easily.
They also take care of all the technical aspects of setting up your campaigns, including making sure that all the emails are delivered properly. Finally, these providers have plenty of experience with email marketing trends and rules so that you can be confident that you're staying within compliance standards.
If you want to grow your business, great search engine optimization (SEO) is a must. The challenge? Many small businesses don't have the time, skills, or expertise necessary to handle everything that comes with a solid SEO strategy. From keyword research to content evaluation, from page optimization to internal linking, it's easy for companies to end up with a generic web presence that doesn't inspire engagement or drive conversions.
What Are Some Common Problems That Email Marketing Service Providers Can Help You With?
The most common problems that email marketing service providers can help you with are creating custom email lists and conducting effective opt-ins. The best solutions for these problems are to use a service provider who offers these features as part of their core capabilities.
A great example of this is ClickFunnels. It's an email marketing service provider that allows you to easily create custom email lists, conduct effective opt-ins, and measure the effectiveness of your campaigns. It offers six different plans, so there's a plan for any budget and needs.
What Are Some Features Of Email Marketing Service Providers?
Email marketing service providers offer a wide range of features to improve your email campaigns. Some of their most common features include:
Customized lists. Email marketing providers can help you create custom lists of people who are interested in the services and products you offer. They can also help you target these people with your messages, so they're more likely to take action when they receive an email from you.
Email drip campaigns. This type of campaign sends out emails at set intervals throughout the day or week to keep your list engaged and interested in what you have to say.
Automated campaigns. These types of campaigns can be set up so that they send out emails on a schedule or at specific times, such as when someone signs up for your service or downloads a new product from your website.
What Are The Benefits Of Using An Email Service For Small Businesses?
Small business owners know the importance of communicating with their customers. They need to stay in touch with their loyal customers and they also need to be able to reach new customers. Email is a great way for these business owners to reach out to their target audience.
But it's important to find the right email service for your small business. You need an email service that will suit your needs, be cost-effective, have features that are useful for you, and provide customer satisfaction.
We've put together this list of 20 email services for small businesses. These services offer various benefits including:
Customizable inboxes
Seamless integrations with cloud storage
Simple sign-up process
Low pricing
Free tools
How Do You Choose An Email Service For Small Businesses?
Choosing an email service for small businesses can be tough. There are so many options out there. If you're looking for a good email service provider, there are a few important things to consider:
First of all, the price. Generally, email services are fairly cheap, but you'll have to compare prices across different providers to figure out which is best for you and your business's budget.
Second, what features do they offer? Some email services will offer features such as automatic junk mail filtering, security and privacy features like two-factor authentication, and a support team that can help you troubleshoot problems with your account or website.
Thirdly, customer satisfaction is also important. A good email service provider should have a rating of 4 or higher on Google's reviews page for their email services (and 5 stars if possible). They should also be transparent about any changes they make to their software that may affect customers' accounts or data.
Finally, customer service is important too! You want your email service provider to make it easy for you by offering 24/7 customer support. They should make it easy for you to contact them and get answers quickly when questions arise that need to be answered quickly.
Are You Tired Of Scams?
The Top 10 Email Service Providers For Startups And Small Businesses.
Startups and small businesses are in high demand these days. But finding the right email service can be difficult. That's because there are so many different options and it can be hard to know which one is the best for you. So we've put together a list of the 10 best email service providers for startups and small businesses. From online marketing services to accounting and legal advice, we've got you covered.
email marketing is an essential tool for any business. It can help you reach new customers, increase sales, and generate leads. But which service provider is the best for your business?
MailChimp is a great option for businesses because it's affordable, easy to use, and offers lots of email marketing templates.
The service also lets you manage your email list and send automated messages. MailChimp helps you grow your business by making it easier for people to find you online. It also features an intuitive interface that makes it simple to set up.
Plus, the company has a straightforward pricing model that makes it easy for businesses of any size to start using their services.
So if you haven't already, be sure to take a look at the top 10 email service providers!
1. AWeber
AWeber is one of the top email service providers in the industry. It offers incredible features and functionality, including professional templates and a user-friendly interface.
The AWeber marketing automation platform lets you create customized email campaigns that include an impressive mix of text, images, videos, forms, and links. If you're looking for a cost-effective option that's easy to use, AWeber might be for you!
2. MailChimp Email Marketing Services
MailChimp is one of the most widely used email marketing platforms. More than 2 million small businesses, nonprofits, and causes use MailChimp to send out marketing campaigns. This platform has also won numerous awards for its easy-to-use interface and support for a variety of users across a wide range of industries.
MailChimp is based in Atlanta, Georgia, and boasts an A+ rating with the Better Business Bureau. Additionally, it has been recognized as the most valuable email services provider by the Ponemon Institute's Benchmarking Report.
3. LeadPages
A one-stop shop for all your email marketing needs, LeadPages enables you to create landing pages for your email marketing campaigns. These landing pages can then be shared with potential customers and shared with other companies within the LeadPages platform.
Unlike some email service providers, LeadPages is easy to use and doesn't require any technical know-how. Additionally, it's affordable and offers a 30-day money-back guarantee for customers who are unsatisfied with their purchase.
LeadPages is a great option for small businesses that want an affordable and easy-to-use solution for their email marketing campaigns. It provides access to customizable templates and has integrations with web apps like Shopify, WordPress, and Google Analytics.
4. Sprout Social
Sprout Social is the foremost marketing platform for small businesses. Its suite of tools, including Email Marketing and Live Chat, make it easy to engage with your customers and prospects. Sprout also offers a wide range of integrations with third-party systems like Salesforce, Zendesk, and MailChimp.
Sprout's pricing is competitive as well. It charges by the number of contacts on your account and has a monthly billing plan that starts at $19/month for 100 contacts. And you can get started for free with their Starter Plan which has a limit of 500 contacts.
If you're looking for a service provider that's affordable and easy to set up, give Sprout Social a try!
5. Hootsuite
Hootsuite is an email marketing platform that enables you to send and monitor your messages in real-time. It has a simple user interface, making it easy to use and set up. Hootsuite also offers a variety of integrations with other social media channels, as well as third-party apps.
The best part? The majority of HootSuite's features are free!
If you're looking for a great email marketing service that will make it easy to manage your campaigns, HootSuite is the email tool for you.
6. SendOwl
This tool is a good option for those who have a low budget. It offers limited features, but it's still one of the most popular email marketing providers out there.
7. HubSpot Email Marketing
HubSpot is one of the most popular email marketing solutions for small to medium-sized businesses. With the HubSpot Inbound Marketing Platform, you can grow your business with powerful automation tools that help you generate leads and increase sales.
The company offers a range of services including an integrated email marketing platform, landing pages, lead generation tools, and the ability to automate processes like lead nurturing and customer conversion. The team also provides professional services to help you get started with your marketing strategy.
Additionally, HubSpot offers a variety of integrations that allow you to link your email campaigns with other platforms such as WordPress or Salesforce.
This service provider also has some features for large-scale businesses like high-volume email delivery, custom integrations, and comprehensive monitoring tools.
To learn more about how HubSpot can help your business grow, contact their team today!
8. MailChimp Lead Generation Services
MailChimp is a leading provider of email marketing services. They offer industry-leading tools that will help you build your list, send engaging emails, track opens, and grow your business.
MailChimp also has a variety of features to help companies grow their business through email marketing. For example, they have a tool called Automation Rules where you can create automated sequences that deliver content or automate additional campaigns based on data points like time of day or the number of people on your list.
In addition to their automation tools, MailChimp offers integrations with other popular software including Facebook Ads Manager and Google Analytics.
9. MailChimp Custom Fields
MailChimp's Custom Fields lets you create the perfect email template for your audience. You can set up specific profiles so that your emails are sent to only the people who need them. This gives you a direct line of communication with your audience while maintaining an organized inbox.
The Custom Fields list is also accessible on mobile devices, so customers can access their account information on the go. MailChimp also has innovative automation tools that allow you to control how and when emails are delivered to your customers. It's easy to see why this email service provider is one of the most popular digital marketing tools for businesses today.
10. GetResponse
GetResponse is another popular option for startups looking for an email marketing solution without breaking their budgets.
What Are The Customer Service Qualities Of The Best Email Service Providers For Small Businesses?
Customer service is one of the most important factors to consider when looking for an email provider. A good email service provider will understand your needs, provide support, and offer you great value for your investment.
The best email providers are also flexible with pricing. They'll offer competitively priced plans and will be reliable with their customer service. If you have questions or concerns about your account, the provider should be able to respond quickly and help you out in any way possible.
Find The Right Email Service For You
Email marketing is a powerful tool for your startup or small business that can help grow your business. However, the email service you use will depend on your needs as a company.
Some startups may want to use an email service that focuses on marketing and only offers limited services like email design, email tracking, or mailing list management. Other startups may want to use an email service that offers more than just marketing features such as general accounting and legal services.
What Is The Cost Of Using An Email Service For Small Businesses?
While choosing the right email service may seem like a daunting task, it doesn't have to be.
First of all, you should consider what your email service provider charges. For example, we offer businesses pricing of $20 per month or $40 per month with unlimited storage. We also offer a free trial so that you can test out the features and see if the service is right for your business.
Next, make sure to look at how much customer satisfaction is associated with your chosen email provider. One way to gauge this is by checking reviews on websites like Trustpilot and Yelp.
Finally, make sure that your email provider offers enough features to meet your needs. You shouldn't choose an email service if it's lacking in terms of features such as built-in data security and archiving options. If you want to find out more about our features, take a look at our FAQ page or contact us for more information!
How Can You Be Sure That An Email Service From This List Will Meet Your Needs?
To make sure that the email service provider you choose is the best for your business, it's important to consider a few key factors.
For example, one of these factors is the email service's customer satisfaction rating. One factor that was not included in this list but is also an important consideration is whether or not the email service provider offers a free trial. This can help you test whether or not a service would be right for your business before you commit to making a purchase.
Additionally, other factors like features and price are important considerations when identifying an email service provider. These features and prices will vary depending on what your particular needs are at the time. It's important to also consider where your company falls within these categories of features and prices to identify which company would be the best fit for your needs.
When we identify which companies offer what you need, we did so by looking at their customer reviews from major review sites such as Trustpilot, G2 Crowd, and Google Reviews.
What Are The Chances That You'll Receive What You Expect Promptly?
One of the most important aspects of email service is customer service. If your potential email provider doesn't offer help, then you can't trust them with your business.
Another big factor is the price. You want to make sure you're getting a good value for your hard-earned money and that there aren't hidden fees or other terms in your contract for switching providers. A third important factor to consider is whether or not the company offers features like web hosting and domain registration.
Finally, how are reviews? If a company has a lot of negative reviews, then it may be best to look elsewhere.
Conclusion
When choosing an email service for your small business, you should consider the benefits and features of the best email service providers for small businesses. Customer service is important, but it's not everything. To be sure that you're getting what you expect, you should evaluate customer service quality and the cost of using an email service for small businesses.
I trust you enjoyed this article about the 10 Best Email Service Providers. Would you please stay tuned for more articles to come? Take care!
JeannetteZ
Want to Learn How to Build Your Own Home-Based Online Business & Start Making Money Online From Your Comfortable Couch?
Try Wealthy Affiliate!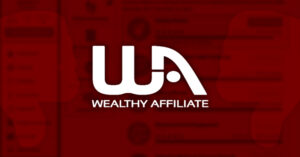 Your Opinion Is Important To Me
Thoughts? Ideas? Questions? I would love to hear from you. Please leave me your questions, experiences, remarks, and suggestions about the 10 Best Email Service Providers in the comments below. You can also contact me by email at Jeannette@WorkFromAnywhereInTheWorld.com.
You may also enjoy the following articles:
22 Best Domain Service Providers
How To Chose A Name For Your Business Online
Best WordPress Hosting Services
31 Best Products To Sell On Shopify