Google Docs Review
The most well-known and perhaps the best free online word processor is Google Docs, which is a component of Google Drive.
With Google Docs, it's simple to create, upload, save, share, and collaborate on documents. You can also create and edit documents with a remarkable array of formatting options.
Google Docs, Sheets, and Slides apps clearly show the company's commitment to minimalism. This free office suite combines all the functionality and capability most users will require with user-friendly web and mobile experiences. Additionally, the applications provide industry-leading tools for tracking revisions and communication.
Unlike competing suites, Google doesn't offer traditional desktop versions, and unless you make special arrangements, you can't use them without an internet connection. Google's office suite might be all you need if you're willing to live with these restrictions. We advise Editors' Choice winner Microsoft 365 for a more comprehensive and reliable experience.
Nearly all of the capabilities included in Google's subscription-based Google Workspace apps are also available in its free apps, which are now available to anybody with a Google account.
Prices for Google Workspace start at $6 per user per month. One of the biggest differences between free and paid editions is the ability to generate document templates easily; with the subscription version, you can create and upload templates with just a few mouse clicks.
1. What We Enjoy
Accepts the majority of file formats.
You can download files in several different formats.
Automatic document saving occurs to your Google account.
Has a clean, uncomplicated UI.
Your documents can be shared easily or kept private.
2. Things We Dislike
Operates only at the speed of your internet connection.
To use it, you must be logged in.
Lacking some sophisticated formatting and styling capabilities that are only available in a conventional word processor.
The formatting of other document files may occasionally be lost or altered when uploaded.
An Instant Walkthrough
Google Docs is a straightforward web application in that all of the functions are functional and the user interface is uncluttered. However, due to its close integration with Google Drive, using Google Docs for the first time can be a little perplexing.
Depending on what you're uploading,
open Google Drive,
Click New,
and then select either File upload or Folder upload.
Upload choices for Google Drive with "File Upload" and "Folder Upload" highlighted
By selecting Open with > Google Docs from the context menu, when you right-click the file in Google Drive, you can import it into Google Docs.
How To Edit Documents In Google Docs
The menu in other apps you might install on your PCs, including Microsoft Word or OpenOffice Writer, is similar to the menu in Google Docs at the top.
The formatting menu is immediately below the main menu. Although the menu above the Google Docs formatting menu contains some of the same options, you'll typically format documents this way because it's so convenient.
As you can see, the formatting bar offers a variety of options for formatting your text, including the ability to indent text, build lists with bullets or numbers, check the spelling, and more.
There are a few sharing options in Google Docs. A Google Docs document can be easily shared by sending it as a standard email using Gmail.
To share a document with someone, click the Share icon in the top right corner of the page and enter their email address. Choose if you want someone to have editing, viewing, or commenting rights after adding a message.
You can also establish a shared link that anyone, including those who do not use Gmail, can access and update. Select Copy Link in the Get Link box from the Share button. Select whether you want the recipients of the link to have access to edit, view, or comment. To send the link to others, paste it into an email.
Use the Google Docs Show Editors function to keep track of your collaborators' edits. Show Editors by performing a right-click on a selected section of text. You may view the document's editors, their most recent edits, and a timestamp.
How To Use Google Drive For Sharing And Collaboration
Google Workspace, a framework that combines apps, email, cloud storage, productivity tools, calendars, and more, includes Google Docs.
Google Workspace also includes Gmail, Calendar, Drive, Sheets, Slides, Meet, and other Google products in addition to Google Docs. Docs and the other tools are still usable as standalone programs, but they work better when used as a part of Google Workspace.
When utilizing Google Workspace, you and other users can open a shared Google Doc directly from Gmail once it has been shared in a Google Chat Room.
Anyone with a Google account may use Workspace for free, but if you're searching for more sophisticated Workspace features like additional cloud storage, personalized email, and advanced security features, you might want to think about paying for a Workspace membership.
Google Docs allows users to create new documents from scratch or use pre-made templates.
Google Docs can open files from your computer and Google Drive, including the widely-known HTML, RTF, and TXT formats, as well as the DOC, DOCX, DOCM, and DOTM files from Microsoft Word.
You can upload many document folders at once or select only one.
Free 15 GB of storage is included with your Google account, but this space isn't only for Docs. The 15 GB storage space consists of your Google Photos, Gmail, Docs, Sheets, Slides, Drawings, Forms, and Jamboard files. It's simple to purchase additional storage from Google if you need it.
Google Docs documents can be downloaded offline in DOCX, ODT, RTF, PDF, TXT, or EPUB formats, saved to your Google Drive account and used in any browser.
When dealing with several people, having a complete revision history of a document that identifies who made each change is helpful. It is possible to alter the margins, orientation, paper size, and page colour.
Other Important Details
You may format text in Google Docs using various font sizes, paragraph styles, alignment, bold, italic, underlining, strikethrough, superscript and subscript, and more.
A Google Docs document can contain images, hyperlinks, equations, drawings, tables, footnotes, special characters, page numbers, page breaks, headers and footers, and bookmarks.
Without leaving Google Docs, you may conduct research by looking up word definitions, finding and importing photos, and using well-known quotes in your text.
The Publish to the web option in Google Docs allows users to publish documents for immediate printing as well as global sharing via a public link and website embedding.
A Google Chrome browser extension called Office Editing for Docs, Sheets & Slides enables you to access and modify online documents without first downloading them to your computer and then uploading them to Google Docs. Dragging your computer's document files into the Chrome browser is another easy approach to modifying them.
Observations On Google Docs
We don't have many complaints about Google Docs. Google Docs is the way to go if you have documents you need to share for work, with family, or if you don't want to pay for a word processor program, even though Microsoft Word still has its purposes.
Save yourself hundreds of dollars and sign up for Google Docs if you have a reliable internet connection and little need for classic word editing software features.
Are You Tired Of Scams?
Given that they are all Google products, you can sign in to Google Docs using your Gmail or YouTube credentials.
We highly recommend checking out Google Slides and Google Sheets if you enjoy using Google Docs. Other complimentary alternatives to Microsoft Office exist as well.
1. Designed For Online Work
While it frequently introduces sophisticated features, Google Docs is best for simple activities like writing short reports, student essays, personal diaries, and other similar assignments. Google Docs is the least powerful office suite available, yet it is the easiest to use for simple editing tasks.
The fact that the suite is only available online contributes to its simplicity; Google wants you to have faith that your data is consistently accessible on the cloud. In reality, Google is tacitly pushing you to avoid using offline capabilities by making it difficult to work offline.
Install the Google Docs Offline extension in Chrome and make sure it is your preferred web browser before you can edit a document offline. Go to drive.google.com/settings in Chrome and turn on the Offline setting. After that, open your Google Drive directory and right-click each document you want to edit offline.
Select the Available Offline option from the menu that appears. When you're offline, you may click on any of those documents in your Google Drive folder on your desktop (you must install the Google Backup and Sync software) and edit them in Chrome unless some malfunction gets in the way glitches sometimes happen.
If the company you work for has disabled offline access for its users, as one of the businesses I work with has done, everything becomes much more problematic.
In this instance, I shared files from my company accounts with my account so that I could view them when offline. All of this is absurdly complicated and serves as a reminder of why Microsoft 365 is such a terrific deal.
2. A Simplified But Fixed Interface
A lightly populated top-line menu and clean, simple design characterize Google Docs' user interface, which you can completely conceal. The toolbar's icons are plain and in black and white.
Only Apple's Pages can compete with the design's clarity and simplicity because it is so simple and well-thought-out. The dark mode functionality is available in the mobile versions of Google's apps, but you must install a third-party add-on to use it in the online apps.
You can look for items in the Help box and open them directly from there if you can't locate them on the menu.
Unfortunately, and this is a frustrating error it shares with Microsoft 365, the Help system doesn't show you how to navigate to the same choices on the menu if you wish to access them again without using Help.
The @-sign, a recently added feature not present in any other office suite, allows you to put nearly anything into a document, including one of your Google contacts, the current date, and formatting options like headings.
When you start a new document in the current version of Google Docs, a gray-text prompt at the top of the file instructs you to "Type @ to insert." Thankfully, this choice does not present when you input an email address with the @-sign. It appears only when the @ sign is typed alone and not within other text.
Google has made several improvements to the suite over the last year or two. For instance, you can choose to have a word count displayed as you type in Google Docs. You had to click on the word count a year ago to update it because it didn't update in real-time.
Every time you take a small break from typing, it updates. Google Docs is becoming more and more integrated with the Google ecosystem.
For instance, you can now present directly from a word-processing document, worksheet, or PowerPoint to a Google Meet video meeting. You can join a meeting by clicking the video-camera icon on the toolbar.
However, there are also other issues. For instance, the software only allows for footnotes and not endnotes. Although you can insert and resize photographs, it is difficult to adjust their placement on the website.
You can avoid the page number showing on the first page if you use page numbering, but you cannot alter the page header or footer for a single document section.
The restricted number of built-in paragraph styles can be changed, but you aren't able to make your own styles with unique names or styles that apply to text blocks smaller than paragraphs.
3. Google Docs Templates For Documents
Google Docs excels at some things. For example, I prefer the choice to display a document in print style without the page borders at the top and bottom. With this view, you don't need to lower your vision by two inches when a phrase crosses a page break.
Only Microsoft Word and Corel WordPerfect have this capability compared to the other office suites. Using the " pageless " option, you can now generate documents similar to regular web pages in appearance but are solely intended for online consumption by using the "pageless" option.
This option alters the margins when you resize the window and enables you to add broader visuals than a printed page.
This option can be found on the File->Page Setup menu rather than the View menu, where various viewing modes can be selected for the current page or as the default for all papers you create.
Although Google's templates are beautifully made and simple, there isn't a straightforward way to make a document template using the applications' free versions. Although sophisticated workarounds are available online, Google Workspace or any other suites are superior if you wish to design your own themes.
4. Design Of A Basic Chart In Google Sheets
Like the other applications in the suite, Google Sheets encourages straightforward graphic styles to conserve bandwidth when editing online.
Although Google Sheets can't match Excel's high-end features and automated conveniences, it does some impressive things that make it the better choice for business users and anyone that require a thorough audit of modifications made to a worksheet.
You can view all edits to a document chronologically, just like you can with the other Google Office apps. With a feature that allows you to view the editing history of specific cells, Sheets takes a step further. Google has also improved Sheets with a recorded-macro feature, but not Docs.
However, if you know how to design your own macros, you can construct automatic scripts that link to Google's APIs using the script editor in Docs, Sheets, and Slides. For instance, you might create a script to control YouTube uploads from a Sheets worksheet.
5. Transitions On Slides In Google Slides
There aren't many slide transitions on Google, so you'll need to compensate for the lack of unimportant visual diversions that other suites offer with compelling content.
The Google Slides presentation software is unexpectedly quick and stylish. It executes nearly all eye-catching effects in Apple's Keynote and Microsoft's PowerPoint. However, you will find attractive templates and conveniences like a question-and-answer history that you may check when you need to recall an answer you gave weeks ago. You do not receive complex editing options like sliders that can trim a video.
History Of Google Docs Versions
Every Google app has a version history feature that lets you name each version or restore previous versions of your files.
1. Inconsistent Syncing And Performance
When working with huge papers or worksheets, Google Docs and Google Sheets can become agonizingly slow, but when working with smaller ones, they are gratifyingly quick.
Documents in Microsoft Office, OpenOffice, and other common formats can be imported. Keep in mind that you won't be able to upload a file if it is too big and your upload speed is too slow.
I attempted to submit a 2,000-page Word document using my home internet connection (35 Mbps upload), but all I received from Google Docs was a short message stating that the server had refused the upload.
I attempted to get around the issue by downloading the Google Backup and Sync software and copying the identical file to the Google Drive folder on my desktop. I tried to open the document in Google Docs after waiting for it to transfer to the cloud.
Once more, the file refused to open. In comparison, the identical file uploaded instantly and opened without any issues when I opened it in the browser-based versions of Apple's Pages and Microsoft Word.
2. Limited, Sleek Mobile Apps
Google's office apps look great on mobile devices, but they only offer a small portion of the functions available in the web versions. You may anticipate using the mobile versions to alter a document's or a worksheet's content and formatting but not much else. For instance, the Sheets app on your iPhone does not allow you to auto-sum cells.
The mobile edition of Excel has much higher capabilities, including the aforementioned auto-sum feature than the desktop version. Microsoft's mobile apps are significantly more feature-rich. Apple's mobile Numbers app is even more advanced, which provides automatic suggestions as soon as you begin typing a calculation.
3. Free And Simple Document Editing
The Google office apps are surprisingly simple to use, effective, and accessible from anywhere via a browser or mobile device. However, they struggle with large files. Thus, depending on their OS, anyone who desires power reserves would prefer either Microsoft 365 or Apple iWork.
Try out Google's applications so you'll be prepared to utilize them if a coworker shares a Google document, presentation, or worksheet with you or if you feel their small feature set and ease of use are ideal for your daily needs.
FAQ
1. Is Google Docs Trustworthy?
Despite a brief outage in Sep 2022, Google Docs is generally quite dependable. But the quality of your internet connection also affects its dependability. As a result, it's wise always to back up your work so you can access it offline if necessary.
2. On Google Docs, How Do You Draw?
Select Insert > Drawing > + New to add a drawing to a document. There are many options available when the Drawing Window opens. For instance, you can add word art or make squares, circles, and other shapes with the Line and Shape tools.
3. On Google Docs, How Do You Strikethrough Text?
To strikethrough a section of the text, either pick Format > Text > Strikethrough or press Alt+Shift+5.
4. How Can The Word Count Be Checked In Google Docs?
Use the hotkey CTRL+SHIFT+C or choose Tools > Word Count.
Conclusion
Although Google's free office products are basic, they include great collaboration options and are sturdy enough for most users. Although working offline isn't completely easy, the well-designed online and mobile versions provide a solid base for creating documents.
I trust you enjoyed this article on the Google Docs Review. Would you please stay tuned for more articles to come?
Take care!
JeannetteZ
Want to Learn How to Build Your Own Home-Based Online Business & Start Making Money Online From Your Comfortable Couch?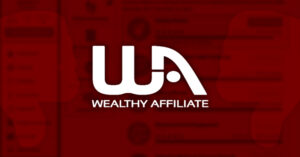 Your Opinion Is Important To Me
Thoughts? Ideas? Questions? I would love to hear from you. Please leave me your questions, experiences, remarks, and suggestions on the Google Docs Review in the comments below. You can also contact me by email at Jeannette@WorkFromAnywhereInTheWorld.com.
Disclosure
This post may contain affiliate links. I earn from qualifying purchases as an Amazon Associate and other affiliate programs. Read my full affiliate disclosure.
You may also enjoy the following articles:
Wealthy Affiliate Review – Scam or Legit? The Truth Exposed
Best Ways To Protect Your Online Privacy
Best Ways To Advertise Your Business Online
Best Ways To Become An Affiliate Marketer
Best Blogging Tips For New Bloggers