Wordfence Security Plugin Review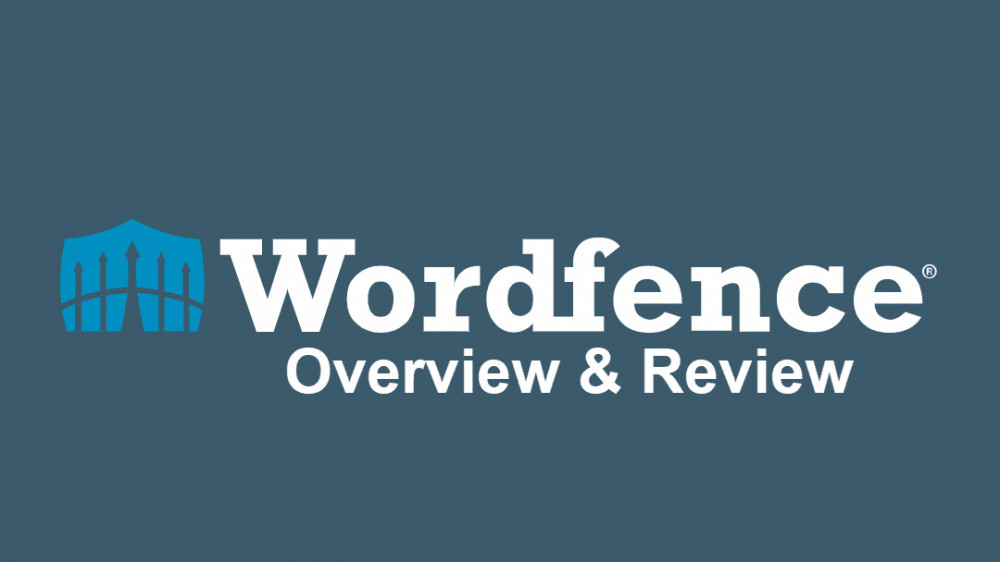 Wordfence Security Plugin Review
Every day, millions of websites are hacked. Regardless of your content management system or custom arrangement, you must still adequately protect it.
There are many alternatives for protecting your site when using WordPress. However, Wordfence grabbed my eye right away.
Since I started using WordPress in 2014, Wordfence has been my site's primary security plugin. I experimented with other security plugins during the ensuing years, including Sucuri. To help you decide if the Wordfence plugin and services are a good fit for your website, I will thoroughly examine them in this review.
The most widely used content management system worldwide is WordPress. More than 25% of all websites on the internet are run by it. Due to its size, it is frequently the target of malicious assaults, attempted hacking, code injection, etc.
Most WordPress users are not programmers or security specialists. You can adhere to some security-recommended practices, such as creating strong passwords and performing regular backups.
You'll need a WordPress security plugin for more complex tasks like malware scanning, activity banning, or website security monitoring.
After that, let's examine how WordFence Security safeguards your website from frequent dangers. Additionally, if you must make a decision quickly, look at the WordFence Complete Review table.
Usefulness
For this Wordfence review, we appreciate the plugin's usability. The plugin is simple to install. The setup and onboarding procedures are simple and easy to follow. The service will ask for an email address to deliver notifications to when you install the plugin. It's not difficult to find scans and notification warnings on the Wordfence Premium dashboard because of its easy-on-the-eyes design.
How do you know that this Wordfence review is accurate? Because Wordfence is really a firewall plugin, it immediately triggers the Website Application Firewall (WAF) to do a background automated scan. A notification will be sent to you when the scan is finished. Wordfence Premium's additional capabilities are likewise simple to find within the dashboard.
Features
The website security plugin Wordfence provides comprehensive protection against dangerous code through its firewall, antivirus, and malware scan features. Keep in mind that Wordfence offers both a free version and a premium version of its security software. In this Wordfence review, let's examine these features in greater depth.
WordPress Web Application Firewall (WAF): Wordfence includes a web application firewall (WAF) built on PHP that guards against harmful assaults on your website. Wordfence Security Premium WAF differs from Wordfence alternatives like Sucuri because it is localized rather than cloud-based. What makes this important?
Because it remains on your web server, it performs deep scans and end-to-end encryption. Also, leaks are less likely to occur since they stay on your web server than cloud-based firewalls. The drawback is that the firewall could not work well if you exhaust your server resources or when your servers can no longer handle the traffic from malicious queries. Requests are routed to the cloud-based server before they even reach your server with Wordfence alternatives that employ cloud-based firewalls.
There is a free version and the Wordfence Security Premium, like with most WordPress plugins. Upgrade to Wordfence Security Premium if you want real-time firewall defence, malware updates, and IP blacklist features.
In This Wordfence Review, Is Its Virus Scanner Functional?
The malware scanner from Wordfence can check your website for malware and other security risks. Because server resources are constrained, the scanner's default setting is limited. The free version of the plugin schedules scans to occur at predetermined intervals. However, if you have Wordfence Security Premium, you are free to choose the scan schedule you want. Additionally, the Premium version is required to access several scan options.
Q & A
Is The Wordfence Plugin Free?
Yes, you can use it without paying.
Is There A Premium Wordfence Plugin Option?
Yes, you may access advanced features for $99 a year.
Is The Setup Simple?
Yes
Is Wordfence's Free Plugin Sufficient For Your Website?
Yes! Perfect For Companies, Freelancers, And Startups
What Alternatives Are There To Wordfence?
Malware, Sucuri
Introduction To Wordfence
Let's Take A Closer Look At Wordfence Before We Get Going
To make my point, I should clarify that Wordfence is more than just a plugin. They are a security service provider that guards millions of WordPress site owners against hacks and also assists them in fixing problems after they have been infiltrated or hacked.
You can access their WordPress Site Cleaning Service, which starts at $179 per site if you visit their website. But the majority of the time, demand drives up costs.
The costs have only ever gone up as high as 2.7 x. And it's a lot, too. The service's single redeeming feature is a one-year paid subscription for its WordPress plugin, which is ordinarily $99 per year.
They may need to fix it for anywhere from 24 to 72 hours. However, they don't specify a turnaround time, so it might be several hours to a few days before you receive your site back.
They aren't the only players in the market, of course. Nearly other security service providers, like MalCare and Sucuri, give their clients similar services.
I've developed a quick but thorough comparison of the features of different security plugins to aid you in the process.
It is time to examine their plugin now that I have quickly discussed their malware cleanup service and contrasted it with other companies offering comparable services.
WordFence is well-known for both its plugin and its malware removal services. Let's discuss it below.
You may secure your WordPress website with the plugin. Their stylish plugin can be used for free. It currently has around 3 million installations. That's amazing!
Wordfence
The Wordfence security plugin provides a firewall and virus scan for your website. It may also be utilized to fortify your WordPress website. Making your website harder to hack makes it even more secure.
Installing a security plugin gets you a head start on the entire process, but many additional steps are still involved in making your site secure. Although I won't go through the complete process of hardening your WordPress site, I will explain the Wordfence plugin so that you will understand the fundamentals of doing so and protecting it from hackers and bad actors.
How To Install The Wordfence Plugin
Installing WordFence's free plugin from their repository is required to get started. Two methods exist for doing it. You can download and install WordFence directly from your WordPress site dashboard or go to their official WordFence entry on the WordPress plugin repository.
Are You Tired Of Scams?
Let's Install It From The WordPress Dashboard Of Your Website
Go to the dashboard of your WordPress website to begin going. You must now go to the main menu and select Plugins > Add New.
The plugins page will be displayed after you click "Add New." You must type WordFence into the search plugin's textbox to search there. If you did it correctly, the Wordfence plugin would be visible. Now that we have clicked "Install," the installation will begin.
The "Activate" button will now replace the "Install Now" button.
Simply click the "Activate" button, as seen below, to begin using the plugin.
Installing Wordfence For The First Time
It's crucial to set up your Wordfence plugin. If everything is done correctly, you can secure your website. We will go through the entire setup procedure, ensuring you do not miss anything.
You must first click Wordfence in your main menu, then click Dashboard to access WordFence for the first time.
You will be greeted by their "Recommended Settings Change" when you arrive. It is a practical starting point. You will be prompted to make the necessary changes so that it can track all traffic. It is advised that you do so by selecting "Yes Please."
You will then be prompted to read their Terms of Use and Privacy Policy. These are crucial for companies that handle sensitive data. Therefore, review them carefully before moving on.
I quickly looked at it but didn't discover anything that should worry sites employing it. However, if your company handles sensitive data, you might want to carefully review its terms and privacy policy to see if there are any issues.
Let's now have a look at what the WordPress dashboard looks like.
That's a lot of information on the dashboard, I suppose. It provides you with a bird's eye view of what's going on at your website and also gives you access to quick working choices.
The upper area of this page, which informs you about current WordPress security, should be noticed first. The plugin is taking some time to acclimate to the site because we just installed it. It is still learning about the traffic and scanning the website while this is being written.
fIt also informs you of the status of the premium protection. It will appear disabled if you use the program's free version. The premium version provides better security. Later on, we'll talk more about the premium version and the features it has to offer. Let's stay with the Wordfence-setup for the time being.
Verify Your Website
With so many Wordfence settings, it is simple to become confused. It is wise to inspect your website before you tinker with them quickly. This will assist you in determining whether or not your website is compromised.
The most crucial element of the Wordfence security plugin is the scan. You must go to WordFence > Scan to access it.
You can do a scan from this page, as well as obtain information about scheduling and other scan-related activities, as well as all the scan options.
The scan page appears as follows:
Pretty evocative We select "Start New Scan" here. You may watch the window refresh by pressing here as the scan gets underway.
The "Stop Scan" button will now replace "Start New Scan." Additionally, you can see the steps that will be taken when scanning. Since we are using the trial version, the steps are displayed in the box with the number 1 locked. It will pass over it and begin looking at the items after that.
The Wordfence Scan Results
Wow, we completed our first scan! And came up with some intriguing findings. My site's scan finished in 3 minutes and 33 seconds, which is a respectable speed. The amount of time required in your situation relies on your server's capacity as well as the setup of your website and plugins.
The Wordfence plugin does really utilize server resources. Unlike other providers that scan your website using cloud servers. One of the better examples is Sucuri, which uses cloud-based tools to secure WordPress sites.
Is it then accurate? It is, indeed.
There may be a variety of causes for the plugin's absence from the repository. It can be because the plugin's creators stopped releasing updates or because the WordPress team removed it from the system for breaking the rules.
The greatest thing you can do from here is to look at further information on the stated problem's right side. You can study the subject on Google as well. You are free to take the desired step after conducting the study.
It will automatically try to fix any malware by eliminating it from your WordPress installation.
You should be aware of one issue, though. The free version employs a community-based methodology, and your website is scanned using signatures that are 30 days delayed. That might be too much for websites that significantly rely on security, but it's not a problem for most websites.
Scan Options And Scheduling
Based on the custom scan type, we performed our first scan choice. This indicates that your site was the basis for the scan. You may select from the following options in addition to the custom scan type:
Limited Scan: For inefficient resource use
Standard Scan: Recommended for all websites
High Sensitivity: To determine whether the website has been infected with malware
The plugin also allows you to schedule your scan. However, you cannot configure the scheduled scans in the free version manually, and the plugin alone decides when to perform the scan. For most sites, that's fine, but not for many.
As this setting is enabled by default, leave it alone.
You also have access to choices like General, Performance, and Advanced. You have many options available through each one of them, so only use them if you know what you're doing.
Blocking The Harmful Packets With The Wordfence Firewall
With the Wordfence Web Application Firewall, you can defend your website from various online dangers. The good news is that it is turned ON as soon as you install the plugin. But to achieve the finest defence, you further optimize it. It offers Basic WordPress Protection as the default level of protection.
Let's strengthen the firewall's security.
Go to Wordfence > Firewall first.
Select Manage Firewall from there.
After that, select "Optimize the Wordfence Firewall" to begin. There are no other options or texts that you need to worry about.
Once you click there, a wall of text and technical speak will appear. However, you need not worry about it. To restore your site in case of issues, all you need to do is "DOWNLOAD.HTACCESS."
All that is left for you to do is wait. A notification stating "Installation Successful" will appear if everything goes according to plan.
If something goes wrong, look at your site's file permissions. Additionally, the firewall is picking up information about your site. Therefore, it is always preferable to take action on it and have it pick up on your activity to protect you as effectively as possible.
As a result, each time you log in, a 2FA code provided by your preferred authenticator app will be required. To complete the process, you must scan the QR code with an authenticator app.
Additionally, be careful to download the recovery codes if you misplace your phone or authenticator.
More options for login security can be found in the settings tab.
You may, for example, choose only to allow 2FA settings for a select few roles.
For 2FA, you can optionally whitelist a few IP addresses. This is useful if you are an administrator and log in to your site frequently. This eliminates the need for frequent 2FA code entry.
Last but not least, reCAPTCHA functionality was also added to the user registration and login pages using WordFence's login security. This increases the security of your website by another level.
Paid Plans And Features For Wordfence
You need to be aware by now that the free version has restrictions. The paid edition costs $99 a year and contains a variety of sophisticated features, such as the following:
You Can Look At Current Updates
You may block entire nations with the premium version! This is helpful if, for example, one state's hackers are targeting your website or if you don't want a particular audience to access your content.
It offers remote site scanning so that you can do so.
Offers spam filtering for more effective spam control.
You have the option to schedule the scans manually.
The plugin chooses on its own when to scan (often once daily) for free users.
I think the majority of websites can be used with the free version. Going with the paid version is not a wrong choice, but if your company needs the highest protection and peace of mind available. I advise you to try the trial version first to see what it offers. You can decide to purchase the paid edition after you are happy with what it has to offer.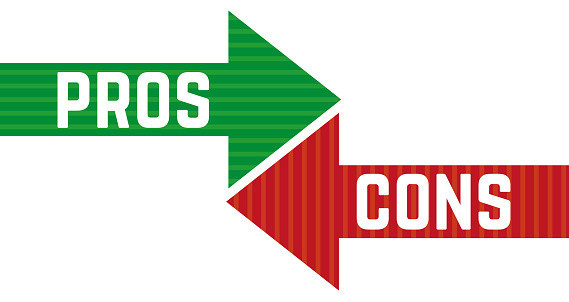 Pros And Cons Of Wordfence
WordFence has a lot of good and bad qualities. Here is a list of WordFence's benefits and drawbacks.
Pros Of Wordfence
The use of the plugin is free.
It's simple to install and set up the plugin.
The plugin adjusts itself based on the type of site.
Exceptional dashboard providing easy access to some features and data
Fantastic documentation is available without leaving the app.
The free version allows access to community forums and support resources.
Utilizing the WordPress Site Cleaning Service, you can quickly remove the infection.
You also have access to a premium Wordfence security plugin with the Cleaning Service for a year.
Cons Of Wordfence
The free version can only scan signatures that are 30 days old.
The free version is usable but has enough restrictions to consider paying for the premium one.
For instance, you cannot manually schedule scans in the free version.
The premium version is a little more expensive.
Due to their pricing approach, their WordPress Site Cleaning Service is always more expensive.
Conclusion
What is the current situation with Wordfence? Do I suggest it? Yes, indeed! I do.
Start with the free version to get going. For websites that only need bare-bones security, it provides adequate solutions. The free edition also offers a tonne of possibilities for entertainment. I want you to test out the free edition of the commercial version before deciding whether it meets your needs and long-term objectives.
A solid alternative for a fundamental WordPress security configuration is the Wordfence Security plugin. It is not, however, the top WordPress security plugin.
Your server is under a lot of strain as a result. If you use a shared hosting environment, this can have an impact on the performance of your website. It stores a lot of data in your database and messes with your WordPress data.
The plugin's user interface should be better. We believe it could use a little cleaning. There are simply too many options, and the options page is overwhelming. What then must be decided? Post a comment and let us know.
I trust you enjoyed this article about the Wordfence Security Plugin Review. Would you please stay tuned for more articles to come?
Take care!
JeannetteZ
Want to Learn How to Build Your Own Home-Based Online Business & Start Making Money Online From Your Comfortable Couch?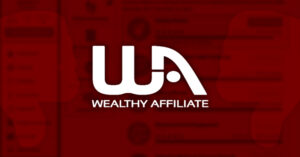 Your Opinion Is Important To Me
Thoughts? Ideas? Questions? I would love to hear from you. Please leave me your questions, experiences, remarks, and suggestions about the Wordfence Security Plugin Review in the comments below. You can also contact me by email at Jeannette@WorkFromAnywhereInTheWorld.com.
Disclosure
This post may contain affiliate links. I earn from qualifying purchases as an Amazon Associate and other affiliate programs. Read my full affiliate disclosure.
You may also enjoy the following articles:
Wealthy Affiliate Review – Scam or Legit? The Truth Exposed
Jetpack For WordPress Plugin Review
Best Advice For Non-Native English Bloggers
How To Write Blogs And Make Money
How To Write Blog Posts Faster