Best WordPress Author Box Plugins
Best WordPress Author Box Plugins
The author's bio box is a standard—yet often disregarded—feature on many WordPress websites. The author box, which is often towards the blog post's conclusion, increases your website's likability and, as a result, its legitimacy and trustworthiness.
Your readers may quickly discover more about you or your writers. Include links to your accounts in the author field to increase your social media impact and demonstrate social proof.
These two use cases are the only ones. In other words, the author's bio box is a great way to engage your visitors, much like the comment box does. Unfortunately, so many individuals fail to use the author's box, especially in light of the several WordPress plugins available to make the task so simple.
This article discusses free and paid author box plugins for WordPress. We wish you luck in finding the ideal answer to your unique problems. Please mention in the comments which WordPress author box plugin you prefer. Let's get to work without further ado.
The plugins found here work well, whether you use a free or paid author box plugin. Therefore, what you decide will depend on your tastes and unique requirements. Also, don't forget to try your author box on mobile devices to see whether everything seems fantastic and functions flawlessly. In light of this, let's examine the top WordPress author box plugins.
1. Simple Author Box
The first in the lineup is WebFactory Ltd.'s Simple Author Box, a fantastic and simple-to-use WordPress author box plugin. The plugin adds a responsive author box after your articles. You may show the author's name, avatar, biography, and social network accounts.
For a fashionable and consistent appearance, you may completely modify the plugin styles to fit your theme. Simple Author Box easily adds the author box to your articles. Alternatively, you may manually include the author box in your template files. It is RTL and AMP compatible.
Let's say you want the author information box to appear on your WordPress site articles and tabs flexibly and professionally. The Simple Author Box plugin is one of your finest choices in such a situation.
This plugin offers all the resources you want to build an author box and comprehensive author information. Thanks to the straightforward Author Box plugin, you have total control over every feature of the author box. It offers a lot of fresh possibilities that WordPress does not by default.
You may include guest writers in articles with the Pro version of this plugin without having to give them accounts. It may be used to provide several writers access to the same article.
Many additional capabilities are available in the Pro edition, including the ability to position the author box, connect the author's name to their website, give their avatar a spinning effect, give their website link nofollow qualities, and do other customizations.
2. Ultimate Author Box Lite
With the help of the amazing plugin Ultimate Author Box Lite, you can easily and automatically add extra information about your writers. It supports posts, pages, and custom post kinds, giving you many options for how author boxes are displayed. You start out with five finely made templates.
You may use an infinite number of custom colours for extra control. Additionally, you may utilize custom photos or author avatars from Facebook, Twitter, and Instagram. Additionally, you can decide which posts or pages show the author box. More features and ten social icons complete the package.
3. Ultimate Author Box Pro
The premium version of Ultimate Author Box is the plugin we discussed, Ultimate Author Box Lite. A recent upgrade to the plugin gave the already potent WordPress author plugin extra functionality. One of the finest methods to promote and honour writers on your WordPress site is with this feature.
Nothing is keeping your writers from shining, thanks to fantastic alternatives like the tab for the most recent posts, social network tabs, icons, avatars, profiles, emails, phone numbers, and author names. You should like using Ultimate Author Box since it was recently upgraded with even more powerful features.
The expert author box plugin for WordPress websites is called Ultimate Author Box. You may add an author box to your website for each author by using this plugin. Using the author box widget or shortcodes in the Ultimate Author Box plugin, you may add an author box to your articles.
You may also add tabs to your author box in the plugin to display other information like the number of author posts, social media feeds, shortcodes, and widgets. With the help of this plugin, a tidy pop-up displaying the author summary displayed on the website. The Ultimate Author Box plugin uses authors' social network profile pictures (Facebook, Twitter, Instagram). Additionally, you may post unique photos for your users.
4. (Simply) Guest Author Name
The Guest Author Name plugin is helpful if you deal with many guest articles. Posts submitted by guest writers are often reviewed before you decide whether to publish them. You might utilize a guest author account, however, it may become tedious if you have many contributors.
However, you can rapidly add a guest author to a post and connect to their blog with the help of the aforementioned plugin. Simply enter any guest author name and link you wish in the author box, and that's it—you don't have to worry about how the author box looks to readers. You may also simply include the author's avatar if you so like.
5. Starbox – The Author Box For Humans
Do you want to design eye-catching author bio boxes that entice people to click through and learn more about you or your authors? If so, you'll like Starbox, developed by the fantastic Squirrly UK team. The plugin has a fantastic selection of features that make it easy to design effective author boxes.
Starbox has pre-made themes that simplify constructing an author box and help you get going immediately. Additionally, you can position the author box at the top or bottom of your articles. The plugin also includes social profiles, authorship on Google and Facebook, rich snippets for Google search results, connections to the author's posts, the author's work title, and many more features.
6. A Fancy WordPress Author List
A Fancy WordPress Author List plugin provides you a new option if you need more than simply an author box. With the help of the plugin, you can provide a list of your writers to readers in a lovely grid. But the plugin has a lot more functions than just that.
The list of writers may be shown on the sidebar, page, or other widget areas. The plugin encourages healthy author rivalry, which is fantastic for your site. Additionally, you may add dynamic effects, social network icons, and personalized photos to your website to attract more people.
7. Author Bio Box
Simple WordPress author box plugin Author Bio Box packs a powerful punch. Thanks to it, you may quickly add author biographies, avatars, and social network icons.
Making a stunning avatar bio box has never been simpler, thanks to a wealth of capabilities. The Author Bio Box is an intuitive admin interface that makes it simple to create the ideal author boxes for your website. With the right settings, you may alter the colours, the location of the author boxes, and many other things.
The Author Bio Box is a brief piece at the bottom of blog entries that includes the author's biography, contact information, and links to their website and social network accounts. The author's bio box is often prefixed in WordPress themes; if it is not, we will introduce you to the plugins below that may assist you in fixing this.
The author's biography and social media icons are shown in a box at the bottom of the article, thanks to the Author Bio Box plugin. Software business Claudio Sanchez, which produced the plugin. For the plugin, this business offers excellent customer service. If you have any issues with it, you may contact them.
Are You Tired Of Scams?
The author bio box is an open-source, free plugin. The GNU general public license governs how it is distributed. In other words, you may alter it and/or redistribute it following the GNU License. You will notice a submenu named Author Bio Box in the settings area of the WordPress dashboard after installing and activating the Author Bio Box plugin.
You may access the plugin settings page by clicking it. Finally, save the changes the Author Bio Box plugin has made. All left to do is change the website's author profile and add different pieces of information after the settings have been made.
8. WP Post Author
WP Post Author is the best option if you're looking for a multifaceted WordPress author box plugin. WP Post Author, created by AF Themes, gives you various choices, such as an author bio, social media icons, shortcodes, and more.
In other words, the plugin enables you to show the name, avatar, role, email address, social media accounts, and author's brief bio underneath the post.
Depending on your requirements, you may decide whether to display or conceal a given author's work. The plugin also includes widgets that let you add author boxes to sidebars and other widget places.
Under the post text, the WP Post Author plugin shows the author's name, role/designation, social media contact icons, etc., and a brief bio. This plugin offers three widgets for the post's author, a select author by ID, and a custom author.
The author's profile may also be shown using shortcodes. You may install the free WP Post Author plugin from the WordPress directory anytime.
This plugin also includes the number of social contacts custom fields. The WP Post Author plugin retrieves these details from the dashboard of the default WordPress user profile.
You may enter several pieces of information about authors in the writer's box with this plugin. Information like the author's name, avatar, position within the company he works for, and social media handles.
You may modify the orientation of the author text and picture in addition to managing the components presented in the author box. This plugin allows you to add widgets or shortcuts to any location on your website.
Like with other expert plugins, you can use CSS code to change the plugin's fields and other components in various ways. The plugin allows you to show your author box on your home page, blog posts, and single-author pages.
It may also be shown via a shortcode or widget. The author's title and email address may either be shown or hidden. The social networks supported by the plugin are Facebook, Instagram, YouTube, Twitter, and LinkedIn.
9. Fanciest Author Box
A premium WordPress author box plugin, Fanciest Author Box, makes it simple to give your site a unique identity. Fanciest Author Box is a featured product on CodeCanyon and is created and managed by ThematoSoup's Slobodan Manic, Dragan Nikolic, and crew.
Right out of the box, the Fanciest Author Box functions. Several features include social profiles, widgets, shortcodes, Google Authorship, custom colours, translation-ready, responsive design, lazy-load, and more. It is an excellent author box plugin for both novice and experienced users.
10. Molongui Authorship
Molongui Authorship is a complete set of author box features provided by Amitzy, a dedicated and renowned WordPress plugin developer. It offers fresh and intriguing additions to the standard WordPress author box. The plugin is a definite must, particularly if you want to give credit to two writers on one post.
Multiple writers, guest authors, a fully-featured author box for regular authors, related articles, author avatars, responsive design, customizable design choices, and support for 70+ social networks are just a few of the many features that Molongui Authorship offers.
A plugin called Molongui Authorship was developed to make it easier for you to acknowledge your writers and collaborate with them properly. You are given all the resources you need to properly acknowledge your writers. When you use Molongui Authorship, an author box will appear underneath your posts by default.
The author field may also be altered to suit your preferences and requirements. The plugin also includes wonderful features that help your website's SEO, such as schema markup. You may credit everyone who contributed by assigning posts to different authors.
You may quickly add a contributor or guest author to a post on your website using Molongui Authorship without giving them a user account. You may customize how the author box displays your content in the plugin. To further enhance the author box's aesthetic appeal, you may alter its colours, sizes, effects, forms, and other features.
11. Booster Extension
Booster Extension, developed by the outstanding team at ThemeInWP, is more than simply a WordPress author box plugin. A collection of strong features made specifically for WordPress blogs and magazines. Booster Extension gives you everything an author bio box plugin should have to provide.
The Booster Extension plugin has additional informational features, including social sharing buttons with share counts, read time calculations and displays, feedback emojis, response buttons, author boxes with social profiles, and a like/dislike post button. The plugin is very customizable till you're done.
12. PublishPress Authors Plugin
The PublishPress Writers plugin is one of the greatest options for you if you're searching for one of the best plugins for managing numerous authors on your website. One or more authors may be shown on your website in the plugin's author box.
The name, avatar, description, and other information are all included in the author box. You may create stunning author and user profiles using the tools provided by the PublishPress Authors plugin. After your postings, you may display an author box.
You'll see a box on the right sidebar when you create a blog post on your website. This box may be assigned to any author you select from the list of writers on your website. You have various choices when using the PublishPress Authors plugin to show the author box.
The authors' box may be placed in a widget, block, or using shortcodes at the bottom of your article. You may create guest writers with this plugin without creating an account on your website. Similar to how you choose and show registered users, you can also select and display guest authors.
13. Meks Smart Author Widget Plugin
One of the finest widget plugins for adding and displaying the author info box in the sidebar of a WordPress website is Meks Smart Author Widget (or any other widget area that your template provides).
A website needs authority to function. Thus, many WordPress website owners want to raise it. The creator of the material determines the content's authority in this scenario.
The authority and confidence of readers are increased when the article's creator is made known. Utilizing the author bio box lets you maintain a professional website and win visitors' confidence. The straightforward and practical Meks Smart Author Widget plugin lets you show author/user information in every widget space your design offers.
This plugin offers a clever feature that enables "automated user or author detection." As a result, you can choose whether to display the current post's author in single-text templates or on the authors' archive pages.
Conclusion
There aren't many expensive plugins and even fewer free WordPress author box plugins. Because the author box is such a minor feature, the market isn't as crowded as anticipated. Since many plugins haven't received an update in a while, we had to exclude them from our list automatically.
Overall, an author box enables you to increase interaction on your WordPress website automatically. It allows readers to get to know your writers and interact with the blog as a whole. You have enough choices in the aforementioned list to include whatever kind of author box you want.
I trust you enjoyed this article about the Best WordPress Author Box Plugins. Would you please stay tuned for more articles to come? Take care!
JeannetteZ
Want to Learn How to Build Your Own Home-Based Online Business & Start Making Money Online From Your Comfortable Couch?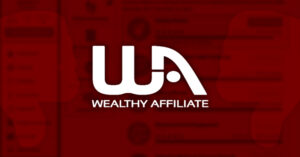 Your Opinion Is Important To Me
Thoughts? Ideas? Questions? I would love to hear from you. Please leave me your questions, experiences, remarks, and suggestions about the Best WordPress Author Box Plugins in the comments below. You can also contact me by email at Jeannette@WorkFromAnywhereInTheWorld.com.
Disclosure
This post may contain affiliate links. I earn from qualifying purchases as an Amazon Associate and other affiliate programs. Read my full affiliate disclosure.
You may also enjoy the following articles:
Wealthy Affiliate Review – Scam or Legit? The Truth Exposed
How To Publish Audio Podcast To iTunes
Best AWeber Alternatives For Email Marketing
How To Build Wealth At Any Age
Best Actional Steps To Increase Organic Traffic