How To Publish Audio Podcasts To iTunes
How To Publish Audio Podcasts To iTunes
The best and most popular option to guarantee that as many people hear your podcast as possible is to broadcast it on Apple Podcasts (formerly iTunes). Fortunately, uploading podcasts to Apple Podcasts is simple—you can do it in about an hour!
We walk you through the process of starting and publishing a podcast on Apple Podcasts in this blog article. The most well-known podcast directory on the globe is called Apple Podcasts. When they initially buy their phone, every iPhone user receives the app.
Apple is the most important location for you to be if you broadcast a podcast. In reality, adding your podcast to iTunes is not as straightforward as adding an audio file. More involved than that, but still quite simple to follow if you understand the step-by-step instructions and the prerequisites for each action.
Step 1. Record Your Podcast First
Launching a podcast is the first apparent step to getting your program on Apple Podcasts. The next two stages are essentially a component of launching a podcast, but it's critical to emphasize the precise processes necessary to produce a program that iTunes will accept on its platform.
As you record your podcast, be sure to have your show notes nearby. Then, edit the audio to remove any distracting aspects like dead air, feedback, uneven audio levels, and, most critically, poor audio quality (which may occur when you don't use a decent podcasting microphone).
Step 2: Complete The Information For Your Podcast
Your podcast must be completely ready for submission and publishing before moving on to the next crucial stage, or Apple Podcasts may reject it. Check out the official Apple Podcasts podcast standards and meet the criteria listed below to improve your chances of getting included in Apple's podcast directories.
For a future series, have at least one audio installment ready.
Include all necessary details, including the title, description, summary, categories, and contact information.
Upload podcast artwork in JPG or PNG format with a resolution of no less than 1400 × 1400 and no more than 3000 x 3000.
Step 3: Select A Platform For Hosting Podcasts
Your podcast must be hosted for millions of listeners—and iTunes—to find it much simpler. SoundCloud, Libsyn, Blubrry, Amazon S3, Podbean, PodOmatic, and BuzzSprout are examples of well-known podcast hosts. Any will do, so choose whatever has the finest qualities that meet your particular requirements.
To choose the perfect platform for you, go to our guide to the top podcasting services. Although most of these podcast hosting websites have a monthly or yearly price, you will often have a few alternatives since they have various account kinds. For instance, PodOmatic's free account provides 500MB storage and 15 GB bandwidth per month, while their cheapest PRO plan is $8.32 per month and offers 2GB storage and 100GB bandwidth.
Step 4: Locate The URL Of Your RSS Feed
Locate the RSS feed URL that your podcast hosting service has supplied. To make your podcast accessible on Apple Podcasts, you must submit this to Apple. The feed URL that your host has supplied is all you need to find.
Depending on the hosting platform you've selected, the procedure for collecting or locating your RSS feed URL may differ, but there should already be a tutorial on the provider's website to assist you. For more instructions on how to set up your podcast RSS feed and locate your unique feed URL, visit the website's Help Center.
Step 5: Install iTunes And Create An Account
Download Apple Podcasts from Google Play or the iTunes website, if you haven't already. Establish sure you have your own Apple account, or make a new one if you want a different one only for your podcasts. Additionally, you have the option to change your ID name to reflect the name of your show.
Step 6: Publish Your Podcast On Podcasts Connect
Podcast submissions used to be simple and straightforward via the iTunes app a few years ago. However, Apple has shifted the procedure to their podcast platform, Apple Podcasts Connect, to allow artists greater control over their podcasts. You can always locate this link on your Apple Podcasts app if you lose it. This is how:
Select the iTunes Store tab while logged in.
Click the Explore link next to the Podcasts heading at the bottom of the page.
To access the Podcasts Connect page, click Submit a Podcast on the right side of the screen.
Once the Apple Podcasts Connect page has loaded, proceed as follows:
Utilize your Apple ID to log in.
To add a new show to your directory, click the "+" on the left side of your dashboard.
Enter the URL for your RSS feed on the next screen, then click "Validate."
Return to Step 2 and finish or fill in any incomplete podcast information if your feed is returned as invalid.
After your show's information has been verified, double-check it, then click the Submit button!
Step 7: Await Acceptance
All you need to do after submitting your podcast to Apple Podcasts is wait, which might take anywhere from 24 hours to two weeks. Apple will send you an email confirming that your podcast is being reviewed, followed by another email with a link to your live podcast after it has been accepted.
As your podcast stream becomes live for all iTunes users at this time, you may return to your Apple Podcasts Connect dashboard to add more, review, monitor, and adjust your podcast list.
Is It Possible To Launch An Apple Podcast?
It may seem difficult to get a podcast from a rough concept to being published on Apple podcasts, but believe us: It's not that difficult. Anyone who is willing to put in the effort may really have their podcast featured on Apple podcasts.
So, you may be wondering how to launch a podcast on Apple. Find a place to host that MP3 file after recording your episode, such as SoundCloud. Create a podcast RSS feed from this point on, and then submit your podcast to Apple Podcasts (ensure to adhere to Apple's most recent podcast standards).
You must have at least three episodes available for your podcast to gain credibility with Apple. Create an iTunes account next, then use iTunes Connect to upload your podcast. Apple must then approve the program after that. After that, you have become an Apple podcaster!
What Is The Turnaround Time For An Apple Podcast Approval?
Now that you know how to launch a podcast on Apple, your next concern is probably when you'll find out if you've been approved or not. The clearance procedure may often take anything from 24 hours to two weeks. The email address you provide to iTunes will let you know.
How Can I Make My Apple Podcast Profitable?
Building a successful podcast requires more than simply getting it on Apple Podcasts. A crucial next step is commercialization. This is often necessary to sustain a podcast over the long term. So how do you get started?
Consider obtaining podcast sponsors, especially those that are compatible with your brand and subject matter (for example, if you host a fitness podcast, you may contact an online exercise app for sponsorship). One of the most common forms of monetization is this.
Additionally, if your fan base and listenership expand, so will your income. You might also consider affiliate or referral sponsorships, where you are paid depending on how many times your listeners buy something after hearing you advocate it rather than necessarily being paid every episode (often tracked via a unique-to-you link).
Other alternatives include marketing your product to listeners of podcasts; this is particularly effective for podcasters in the coaching industry. Consider requesting audience support for the podcast through websites like Patreon if you'd want to stay away from sponsorships or the service-monetization path.
You want to make your podcast available to the public after you've finished recording it. You should be delivering your podcast to all of the popular listening sites, including Apple Podcasts, to get the most exposure.
Both inexperienced and seasoned podcasters may find the procedure perplexing, given the recent additions of Apple Podcast Subscriptions and the departure from iTunes. This article will show you step-by-step how to publish your podcast from all popular podcast hosting sites to Apple Podcasts. Let's get going.
TL;DR
The new iTunes podcasts are called Apple Podcasts.
Now that Apple enables podcast subscriptions, podcast producers may monetize their shows in novel ways and draw in new listeners.
You just need your RSS feed, which you can find on the dashboard of your podcast hosting provider, to submit your podcast to Apple Podcasts.
Apple Podcasts: What Is It?
A location to access your podcasts. Apple's specialized podcast listening service is called Apple Podcasts, formerly known as iTunes Podcasts. It may be downloaded as mobile and desktop software and is free to use for both podcasters and listeners (although there are also paid alternatives).
A podcast host is not Apple Podcasts. Apple Podcasts do not host your podcast file. This indicates that you aren't submitting your podcast recording to Apple Podcasts.
Your podcast file is located by Apple Podcasts utilizing an RSS feed. As a result, when you upload your podcast to Apple Podcasts, you're directing the service to the podcast host's RSS feed so that it can find the audio recording.
What Is A Hosting Service For Podcasts?
A website where you may save your podcasts. Essentially, a podcast host stores your podcast files and distributes them through an RSS feed to your chosen listening sites. The size of the media files linked to podcast recordings is the reason podcast hosts are required. There are several podcast hosting options available that are affordable for all podcasters. A few well-known examples are Podbean, Anchor, and Buzzsprout.
What Does RSS Stand For?
Your podcast's entire information, including its online address, may be found in an RSS feed. In essence, RSS feeds resemble map coordinates. It shows where the original file is kept and allows you to upload your podcast to a single podcast host and distribute it to several platforms. You just need your podcast's RSS feed, which you can find on your podcast hosting site, to submit it to Apple Podcasts.
Are You Tired Of Scams?
What Recent Apple Podcasts Modifications Imply For Podcasters
The creator and listener experiences have recently been improved with several exciting upgrades and additions to Apple Podcasts.
Improved search functionality
The Apple Podcast search bar has recently been improved, providing rapid access to the Top Charts and Categories. This implies it won't take long for listeners to locate your podcast.
Serials begin from the beginning when using the smart play button, whereas episodic series play immediately from the most recent episode. This implies that your podcast will be received by your listeners just how you intended.
Listeners may now save individual podcast episodes to their own libraries for offline listening. They can now listen to your podcast whenever they want and on the go.
Listeners may browse and subscribe to curated playlists of episodes put together by the podcast producers themselves on Apple Podcast's podcast channels. As a result, you may compile many of your podcasts into a single channel. These collections will aid podcasters in strengthening their brand identity, connecting with their audience, and making it simple for listeners to find new material.
Subscriptions to Apple Podcasts (coming soon)
As previously noted, listeners can subscribe to these new podcast channels to get the most recent information and episodes. Podcasters will have the choice of charging a nominal charge or offering their membership for free, opening up a whole new method to monetize your podcast.
In return for perks and exclusive access, creators may charge for their programs and podcast channel subscriptions via Apple Podcast Subscriptions. Due to the flexibility of the subscription model, podcasters may decide precisely what features to include, how much to charge, and whether to accept monthly or yearly payments. You may also provide a free trial so listeners can sample your material before committing.
There Are Three Different Price Points:
Your podcast is available to viewers for free access (like they did before).
Although they may pay to access exclusive advantages, listeners can access your program for free.
The only way for listeners to access your podcast is to subscribe.
You may decide whether to provide your members access to all of the following premium features:
Without interruptions, your listeners can fully engage with your material, and you don't miss out on important revenue.
Offer unique episodes to entice listeners to subscribe, so they feel like they are receiving something extra.
Give your subscribers early access to your material so they can listen before anybody else.
Allow subscribers access to your older and archived material so they may listen to more of your podcast.
Podcaster Advantages
You must be enrolled in the Apple Podcasters Program to sell paid subscriptions to your podcast. You will receive 70% of the subscription cost, less relevant taxes, following registration. Once a listener has been a subscriber to you for a year, this increases to 85%. You will earn 100% of any additional revenue from your podcast, including any advertisements.
Program for Apple Podcasters
The Apple Podcasters Program, which costs $19.99 a year, provides the entry point to a wealth of advantages, including the opportunity to charge a premium for podcast subscriptions. You must accept the terms of the Apple Podcasters Program agreement, sign in to your Apple Podcasts Connect account, and then configure your subscription to register.
Note: You must have established a podcast channel to sell subscriptions to your program.
Connect With Apple Podcasts
Improvements have been made to Apple's dedicated dashboard for podcasters, allowing producers to access detailed information about their program, monitor participation, and enhance its performance.
On Apple Podcasts, How To Launch A Podcast
If you are a member of the Apple Podcasters Program, you may make a podcast directly on Apple Podcasts. However, you'll be required to submit the episodes yourself. Remember that to achieve this, you must also have at least one recorded episode.
Follow these steps to launch a podcast program on Apple Podcasts:
Select "New Show" from the menu after clicking the + button in the Apple Podcast Connect home dashboard.
Click Add after selecting the option to Add a program without an RSS feed.
Enter the information for your event, and then publish it when you're ready.
How To Update Apple Podcasts With New Episodes
Choose the program to which you want to add an episode in your Apple Podcasts Connect dashboard and press the Add button.
Include all the information about your newest podcast episode. This will include the title, summary, and season of your episode. Additionally, you may decide when you want your episode to go live.
When you're ready, click Save and Publish after uploading your podcast's audio.
Conclusion
Apple Podcasts is getting ready to be a terrific platform for producers with all these new updates and enhancements. Soon you'll be able to take your podcast to new heights, expand your revenue sources, and establish connections with your listeners. Get your podcast ready before the debut of podcast subscriptions later this month to beat the crowd.
I trust you enjoyed this article about How To Publish Audio Podcasts To iTunes. Would you please stay tuned for more articles to come? Take care!
JeannetteZ
Want to Learn How to Build Your Own Home-Based Online Business & Start Making Money Online From Your Comfortable Couch?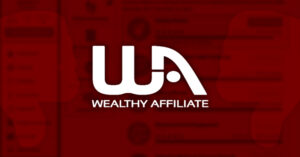 Your Opinion Is Important To Me
Thoughts? Ideas? Questions? I would love to hear from you. Please leave me your questions, experiences, remarks, and suggestions about How To Publish Audio Podcasts To iTunes in the comments below. You can also contact me by email at Jeannette@WorkFromAnywhereInTheWorld.com.
Disclosure
This post may contain affiliate links. I earn from qualifying purchases as an Amazon Associate and other affiliate programs. Read my full affiliate disclosure.
You may also enjoy the following articles:
Wealthy Affiliate Review – Scam or Legit? The Truth Exposed
Best AWeber Alternatives For Email Marketing
How To Build Wealth At Any Age
Best Actional Steps To Increase Organic Traffic
Top Affiliate Marketing Tools Every Marketer Needs