How To Market A Product In 12 Easy Steps
How To Market A Product In 12 Easy Steps
Creating a new product or service is a lot of effort, and sadly, it doesn't end once it's ready—the other half of the equation is releasing and advertising it. You might have the finest new product or service on the market, but if you don't adequately advertise it, you'll likely miss out on possibilities or even lose money in the long run.
Because so many firms are pivoting their goods and services as a result of COVID-19 and are unable to afford opportunity losses, we felt it would be appropriate to provide you with some assistance on the subject.
The Most Effective Methods For Promoting A New Product Or Service
When it comes to advertising a new product or service for your company, there may seem to be an infinite number of alternatives. It might be tough to know where to begin and which promotional strategies would provide the greatest results.
The fact is that there are a variety of low-cost options to advertise your company, and what works best for you will depend on your industry, offers, and target audience. Examine the 12 approaches listed below to find which ones make the most sense for your company.
1. Provide A Sneak Peek To Loyal Clients
Your loyal clients are an important component of how to market your product since they are more likely to not only purchase it but also tell their friends about it. A private, in-person or virtual pre-launch party, an online tour, preview, or demo may all be used to accomplish this. It might also be a unique offer to try it out and provide feedback.
These unique offers are not only a terrific way to engage your customers, but they also show them how much you appreciate them—and engagement and loyalty are critical components of any successful growth marketing plan.
2. Make Use Of A Limited-Time Promotion
Rather than just introducing your new product or service, you might offer it as part of a limited-time offer. This arrangement may take a variety of shapes, including:
Special price.
A discounted bundle or package.
Collaborative promotion with a complementary company.
Purchase includes a voucher or discount.
There's a buy one, get one free offer.
If you have a loyalty program, double the points.
Every referrer receives a free gift.
Whatever promotion you're running, make it clear that it won't continue forever. Customers with limited purchasing power, whether due to time or inventory, will experience a greater feeling of pressure to purchase.
3. Utilize Google My Business
If you have a Google My Business account, you can use your Google Business Profile to market your new product or service in a variety of ways. The first is via postings on Google My Business. Navigate to the Posts tab in your GMB dashboard. You may then make a "Offer" or a "What's new" post from there.
If you're only introducing a new product or service, a "What's new" post can suffice. Remember that Google My Business postings are only valid for seven days, so you'll have to republish. If you're conducting a special introductory discount, though, an "Offer" article is ideal since you may define a duration.
To market your company the most successfully, add an image and a call to action, regardless of the post type you employ. You can also advertise your new product/service by adding it as a new item to your GMB dashboard's Products/Services page and uploading photographs of it to your Business Profile through the Photos tab.
If appropriate, you may also wish to add some FAQs about the new product or service to your Google My Business account's Q&A area. To get the most out of this advertising approach, do the following:
Make sure you fill out all four areas of your Google listing (Posts, Photos, Products & Services, and Q&A).
Ensure that your Google listing is optimized for the best possible exposure.
For picture sizes, see Google's rules.
4. Hold A Social Media Competition
Social media competitions are a fun and simple way to communicate with consumers while also attracting new fans/followers and prospects for your company. Facebook competitions generate 34% new consumers on average every campaign, which is a terrific approach to compensate for the platform's poor organic reach.
In terms of placement, the winner(s) of your Facebook or Instagram contest should have the option to be among the first to try out your new product, either for free or at a reduced price.
Make sure the content is promoted throughout all of your marketing channels, not just the social network where the primary campaign is being done. This applies to your other social media accounts, your website, email newsletters, and even sponsored advertisements.
Increased involvement with your social media account will likely bring more traffic to your website, put your company in front of new clients, and provide a pleasant way to connect with your audience, in addition to creating more enthusiasm and purchasers for your new product.
5. Use Email To Spread The Message
Did you know that 82% of customers read emails from companies, and 76% of email subscribers have purchased something as a result of receiving an email marketing message? Email is an excellent way to spread the news about your new product or service. Plus, it's a terrific way to attract people to sign up for your newsletter in the first place.
You may send out an email campaign promoting this new offering—perhaps as a series of emails leading up to the launch date. Alternatively, you might make it the emphasis of your next email newsletter. This email might be sent to your whole list, or it could be a subscriber- or customer-only offer, as in way #2.
6. Compose A Blog Entry
You may not have a landing page for clients or subscribers to visit while marketing your new product or service. After all, your new service might just be an enhancement to an existing platform or account. In this situation, your objective may not be to acquire new consumers, but rather to engage current customers or re-engage inactive ones.
You may send the link to the blog post through your emails or social media channels. Having a blog post written on the newly released item is a terrific opportunity to go into depth on all of the facts, features, and advantages you would normally provide on a landing page.
7. Organize An Event
Events not only make consumers enthusiastic about your new product or service, but they also allow new prospects to interact directly with you or other workers of your company, which is a wonderful method to convert them into customers.
For salons, fitness centers, yoga studios, spas, and retail shops, events don't have to be elaborate or well-organized; something as basic as an open house or an information session would suffice.
If your company shares space with other local shops, you may collaborate to have a sidewalk sale or an outside open house to attract even more customers.
Virtual events continue to be an excellent marketing tool throughout the epidemic. You may do one of the following: – Host a Facebook Live session to demonstrate the product and showcase its capabilities.
Organize a life or recorded Q&A session on the product.
Focus the event on an influencer with knowledge of your new product or service, with the promise of revealing the new offering at the conclusion.
8. Make A Free Upgrade Available
If your company is more service-oriented than product-oriented, such as a salon, spa, fitness facility, or consulting firm, you may provide them with an upgrade to check out your new service. Are you promoting a new type of facial or massage at your spa?
Existing customers should be given a free (but maybe limited) upgrade to check it out. Are you looking to expand your PPC services at your agency? Existing customers' packages may be upgraded to include the new service at their current rate. Another idea is to provide free delivery for a short period of your new goods.
9. Allow For Trade-Ins
Consider a trade-in program if your new product is an upgrade of an older one. Consumers are more inclined to purchase a new product with a token or credit they already have, therefore trade-in incentives are beneficial (in this case, the product they own). You may also resell or repurpose the old trade-in items for future giveaways (assuming they are in good enough shape).
10. Make Client Testimonials Public
Allowing your consumers to advertise a new product or service is one of the most effective methods to market it. You may then ask them to write an online review of the new service or contribute material for a testimonial if you use any of the previously suggested strategies (such as giving an upgrade or a free trial).
11. Make A Social Media Post
If you're utilizing any of the strategies listed above to market your new product or service, be sure to let your social media followers know about your specials and offers (as many of the companies did in the examples above). This is a simple approach to contacting your target audience, and your followers may quickly share your article on their own social media accounts.
Customers and prospective customers may also ask questions regarding the product in the comments area. Their inquiries and your responses may be used to create an organic FAQ. A link to a landing page or blog post with extra information might be included in the article.
You may also wish to utilize a unique hashtag in your marketing post if you have a specialized target or a dedicated following. This will not only broaden the reach of your advertising, but it may also encourage consumers to include unique hashtags in their posts and photos. And you already know what that entails: user-generated material that can be utilized to entice even more people to test out your new service or product!
12. Advertise On Facebook
Facebook advertising gives you access to a wide audience of individuals who will be interested in your new product or service, thanks to its 1 billion daily active users. Facebook advertisements are especially valuable since the personally identifiable information offered willingly via user profiles allows for very precise audience targeting.
Gender, age, location, hobbies, marital status, occupation, and other factors may all be taken into account to ensure you get the most bang for your money. There are also various choices for ad kind, budget, and campaign time, so you can meet your objectives while staying within your budget.
What's The Greatest Approach To Get The Word Out About Your New Service Or Product?
What channels your audience uses and what their internet habits are will determine the ideal strategy to market your new product or service. Regardless, you should cross-promote and leverage numerous channels.
The more consistent and unified your message is, and the more your audience knows about it, the higher the likelihood of interaction. To attain the outcomes you desire from your next product launch, software update, or new service offering, try out the tactics listed above.
You've just launched a brand-new product that you're certain will be a success. That's fantastic news! But how would you promote your new product? You're incorrect if you think you can sit back and let them talk about your new product spread like wildfire. Your new product might be a game-changer for you.
For everyone else, though, it doesn't hold the same weight–especially if you don't already have a loyal consumer base that is avidly watching your every move. With that in mind, having a successful product launch and getting your creative offering into the hands of eager customers requires some savvy product creation and product marketing.
Are You Tired Of Scams?
What Is The Best Way To Sell A Product?
1. Recognize Your Target Market
Understanding who you're marketing to is the first step in every effective marketing campaign. Ask anyone: attempting to sell bacon to vegetarians is a recipe for disaster. As a result, you'll need to do some research and figure out who your target market is.
Who do you think your ideal client is?
What kind of demographic data should you be aware of?
What sources do they rely on for information?
While knowing the basics about your consumer is critical, you must also go a step further by addressing one vital question: What issue does your solution solve for them? Your product must have some demand in order to be successful, which also implies that it must fulfill a need.
If you can't think of a single issue that your product solves, it's possible that you're trying to solve a problem that doesn't exist for your consumers. "Many firms need to improve their ability to ask the correct questions in order to solve the right challenges," writes Dwayne Spradlin in a Harvard Business Review article.
In an email, Spradlin (now CEO of Buzz Points) observed, "Your solutions must actually address your customer's issues in compelling ways, and most productive firms spend too little time immersing themselves in the customer's reality." Is there a method to really obtain the consumer insight you require?
Begin selling straight to them at first. Start selling directly to end-users to understand how to bring a product to market, recommends entrepreneur Tamara Monosoff in an essay for Entrepreneur.
"This will provide you confidence that your product is in demand, as well as establish referenceable clients that you can contact for product and packaging feedback before moving on to the next level."
By having those early talks with your target market, you'll not only have a better understanding of their objectives and concerns, but you'll also be able to make any required changes–to your product, pricing structure, or anything else–before going too far down the rabbit hole.
2. Be Familiar With Your Product
Not only do you need to know your audience, but you also need to know your product inside and out. This is particularly true when your product is still in its infancy. Consider yourself the all-knowing authority on your product or service:
What exactly is it?
How does it function?
How much does it set you back?
What problems does it solve?
What makes it superior to your competitors?
What benefits does it provide to your customers?
In order to determine your product's value proposition–which will be the common thread that runs through all of your marketing materials and messaging–you'll need to answer all of those questions (and more!). While it's unquestionably necessary to know all there is to know about your product, you also need to know how it fits into the bigger picture for your target market.
Which fast sales pitch, for example, do you think is more effective?
Option A: We developed this widget using cutting-edge technologies that we spent months perfecting.
Option B: This widget will assist you in keeping better track of your client contact information, allowing you to develop those connections, boost sales, and enhance your bottom line.
Option B, if you're like most people, appealed to you significantly more than Option A. What is the reason behind this? Rather than getting caught up in product details, it concentrated on outcomes. In the end, your consumers aren't interested in the behind-the-scenes details; they simply want to know what's in it for them.
3. Make A Strategy
It's time to make a strategy now that you've created the groundwork. It may seem self-evident. Your product marketing efforts will seem a lot like a road journey without a map or a GPS if you don't have this breakdown in place.
Fortunately, you have a lot of leeways here to come up with a strategy that works best for you and your specific product. When deciding on your future actions, make sure to ask yourself the following questions:
How much money do you want to make? How long will it take?
What will your product's launch pricing be?
Keeping that in mind, how many things do you need to sell to reach your target?
Is this the kind of thing that people will purchase in bulk?
Do you have any current customers who could be interested in this product?
What are the most difficult obstacles you have in convincing clients to buy this product?
What measures do you plan to take to overcome those obstacles?
After you've done some self-reflection, you can start thinking about alternative approaches and strategies for getting your product to market. Keep in mind, though, that you must remain adaptable. Launching a new product is a learning experience, and your strategy may need to be tweaked (or even changed entirely!) along the road.
4. Get Ready To Teach
Assume your doorbell has just rung. When you open your front door, there's a salesperson with a vacuum cleaner standing there. "This is a fantastic vacuum," he adds, recommending that you get it. So, what are your plans?
You'll most likely slam the door in his face. You see, as a company, you're well aware of all the advantages and benefits your own product provides.
However, just because you put your new product in front of their eyes does not mean they instantly understand it. To be successful, each new product introduction needs a high level of client education.
You must assist your buyers in comprehending not just what your product is, but also why they need it in their life. So, how do you go about doing this?
By generating a variety of instructional resources for your consumers to use. These may include the following:
A brief demo video that resides on your website or is posted on social media, such as this Toggl Track explanation.
An educational blog article (like ours) that explains how your product works.
A FAQ page that answers frequently asked questions by potential customers.
A free trial that allows people to try out your product (if relevant) and learn by doing.
A dedicated customer service representative who can answer questions and provide tutorials.
There are numerous other options available to you. It's crucial to remember, though, that you must educate your clients. Businesses change from a learning-focused perspective to a competitive one when they think their prospects already have the knowledge they need and are simply choosing between brands, according to Mark Quinn in a Business Insider piece.
"A wise customer will choose to purchase from a firm that has educated him on the problem and offered him many options." That company's selflessness has earned him trust, and its capacity to educate him has earned him future devotion."
I trust you enjoyed this article on How To Market A Product In 12 Easy Steps. Would you please stay tuned for more articles to come? Take care!
JeannetteZ
Want to Learn How to Build Your Own Home-Based Online Business & Start Making Money Online From Your Comfortable Couch?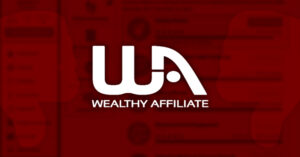 Your Opinion Is Important To Me
Thoughts? Ideas? Questions? I would love to hear from you. Please leave me your questions, experiences, remarks, and suggestions about How To Market A Product In 12 Easy Steps, in the comments below. You can also contact me by email at Jeannette@WorkFromAnywhereInTheWorld.com.
You may also enjoy the following articles:
How To Write A Great Cover Letter
What Is A Hedge Fund And Should You Invest In One?
The Most Popular YouTubers Of 2022
How To Become A YouTuber And Get Paid
How To Motivate Yourself Every Day