How To Write A Great Cover Letter

How To Write A Great Cover Letter
First and foremost, we can promise you that cover letters are read. They are, in fact, the most significant aspect of your job application for certain hiring managers. Yes, it would be simpler to let your resume speak for itself, but you would be missing out on the chance to tell potential employers who you are, why they should hire you, and how you stand out from the crowd.
For Each Job, Write A New Cover Letter
Yes, using the cover letter you produced for your prior application, changing the firm name, and sending it out is far quicker and simpler.
However, most employers want to see that you're really enthusiastic about the job and the firm, which necessitates writing a unique letter for each position you apply for.
While it's OK to reuse a few powerful lines and phrases from one cover letter to the next, don't submit a letter that is completely generic.
"Dear Hiring Manager, I am eager to apply for the available position at your firm," sends a clear message to recruiters and hiring managers that you're sending your CV to every job posting in town. Mistakes like this can lead to your application being rejected outright.
Include The Name Of The Hiring Manager
The most common approach to address a cover letter is to include the person's first and last name, as well as the words "Mr." or "Ms." (for example, "Dear Ms. Jane Smith" or simply "Dear Ms. Smith").
You may omit the title and last name ("Dear Jane") if you know the firm or industry is more informal. And if you're not sure whether to use "Mr." or "Ms." based on the name and little Googling, omit the title entirely.
Never use generic salutations like "To Whom It May Concern" or "Dear Sir or Madam" in your cover letters; they're stiff, outdated, and did we mention that cover letters must be customized?
If you can't find the name of the hiring manager, send your cover letter to the department head for the position you're applying for. If you can't identify a single genuine person to send your letter to, go with something more general, like "Systems Engineer Hiring Manager" or "Account Executive Search Committee."
Make A Killer First Line
There's no need to start with your name since the recruiting manager can see it on your CV. It's a good idea to indicate the job you're applying for (the hiring manager may be looking at applicants for a half-dozen different positions), and sure, you could just say,
"I am thrilled to apply for [job] with [Company]." However, try beginning with a snappy first phrase that showcases your enthusiasm for the organization you're applying to, your love for the job you perform, or your previous achievements.
Go Above And Beyond Your Resume
Many job applicants make the mistake of using their cover letter to repeat what's on their CV. "I was in charge of discovering and re-engaging previous customers," don't just say again.
Expand on those bullet points to offer a more complete picture of your experiences and achievements, and demonstrate why you'd be a good fit for the position and the firm. For example, "I was able to apply both a data-driven approach and a personal touch to the mission of re-engaging former customers by evaluating prior client surveys, NPS ratings, and KPIs, as well as simply picking up the phone." Are you having problems figuring it out? Consider the following questions:
How did you go about dealing with one of the obligations listed on your resume?
If you were giving someone a (very short!) narrative about how you achieved that bullet point, what specifics would you include?
What aspect of your personality, enthusiasm, or work ethic made you particularly adept at completing the task?
Consider What The Company Can Provide For You
What's another typical cover letter blunder? Discuss how beneficial the employment would be to you and your CV. Hiring managers are well aware of this; what they truly want to know is what you'll offer to the job and to the organization. Identify the company's pain points—the issue or issues that the individual you recruit will be responsible for resolving. Then stress your talents and expertise that qualify you to tackle the problems.
Emphasize The Correct Experiences
Don't know what abilities and experiences to highlight? The most critical work criteria will usually be put first in the job description or will be addressed more than once. You'll want to make sure you explain how you'll meet those main objectives. Another technique: Put the job description's text into a word cloud program like WordClouds to see what sticks out. That is what the hiring manager is most interested in.
Display Your Talents
When you know you have the ability to execute the work, but your previous experience doesn't immediately sell you as the best candidate for the job, concentrate on your talents instead. That skills-based framework we outlined before will assist you in doing so.
Students and recent graduates writing cover letters for internships sometimes make the mistake of concentrating too much on their scholastic credentials. At the end of the day, hiring managers are most interested in your job experience (which might include volunteer or internship work) and your ability to walk in the door and deliver on day one.
Please Don't Apologize For Your Lack Of Experience
It's tempting to use phrases like "Despite my limited experience as a manager…" or "While I may not have direct expertise in marketing…" when you don't satisfy all of the job criteria. But why are you apologizing? Instead of focusing on your flaws, make a point of highlighting your strengths and transferrable talents. Here's an example of what it may look like: "I'm looking forward to using my knowledge in [what you've done before] in a job that is more [what you want to do next]."
Add A Couple Of Numbers
Stats are attractive to hiring managers because they demonstrate that you have had a demonstrable influence on the organization or firm where you have worked. That doesn't imply your previous job's income has to quadruple.
Did you bring in more customers than your competitors? Have you put together a large number of events? Have you ever increased the efficiency of a work process by 30%? Those figures say a lot about what you can provide to your new job, and they make your cover letter stand out.
Think About Testimonials
Great feedback from past coworkers, supervisors, or customers, when used selectively, may go a long way toward demonstrating your enthusiasm or talents. Here's an example of how you might include it: "My colour-coded spreadsheets covering every minute aspect of the logistics were legendary when I handled our previous office transfer; my boss claimed I was so meticulous, she'd trust me to arrange an expedition to Mars."
Be Willing To Try New Formats
If you're applying to a more conventional organization, you should generally stick to the tried-and-true three-to-five-paragraph structure. A different approach could be suitable if you're looking for a more creative or entrepreneurial job—or need to explain to the hiring manager, say, how your career has brought you from teaching to business development.
Get Rid Of The Formality
You're attempting to be professional, we understand. But, as employment guru Mark Slack reminds us, being too formal might backfire: "It makes you sound false and even robotic, not at all like the nice, accessible, and awesome-to-work-with person you are." Even if you're going for a high corporate position, you should be able to present yourself in a conversational, authentic manner.
Write In The "Voice" Of The Company
Cover letters are an excellent approach to demonstrate that you are familiar with the company's and industry's environment and culture. Before you start writing, spend some time reading the company's website or watching their social media accounts to be in the appropriate mindset—you'll get a feel of the company's tone, vocabulary, and culture, which you'll want to match as you write.
Take It Easy On The Zeal
We can't tell you how many cover letters we've received from folks who are "totally ecstatic for the chance" or "very eager to apply!" Yes, you want to exude individuality, ingenuity, and zeal. However, tone down the adverbs and write as if you were a regular person.
Keep Things Brief And Simple
There are always exceptions to the rule, but in general, don't go over a page with your resume or cover letter. More than two-thirds of employers stated they prefer a cover letter that is half a page (about 250 words) or "the shorter the better" in a poll.
Finish The Job Well
It's easy to dismiss the last few words of your cover letter: "I look forward to hearing from you." However, your conclusion paragraph is your last opportunity to highlight your passion for the firm or how you'd be a fantastic match for the role. "I'm enthusiastic about [Company's] objective and would love to contribute my [put your excellent abilities here] to this role," for example.
You may also utilize the conclusion of your letter to provide vital facts, such as your willingness to move for the position. More samples and a template may be found here, as well as a list of cover letter ending lines you should avoid.
Are You Tired Of Scams?
Edit
We shouldn't have to urge you to spell-check your cover letter (you should! ), but keep in mind that having your computer check for mistakes isn't the same as editing. Set your letter away for a day, or even a few hours, and then reread it with new eyes—you'll almost certainly discover some adjustments you'd want to make.
You might also ask a friend or family member to have a look at it. You may use Hemingway to see how the phrasing sounds to others if you need some more aid. Simply paste your content into the program, and it will flag any phrases or portions that are excessively complicated or wordy, utilize passive voice, or are overburdened with sophisticated jargon when simpler terms would do.
You don't have to use all of its recommendations (maybe "facilitate" is the best word there! ), but it's a good method to assess your letter's readability. Remember that one spelling or grammatical error might turn off the hiring manager—especially if writing abilities are a requirement for the position you're seeking for.
While cover letters aren't always necessary, many hiring managers use them to assess an applicant's abilities, experience, and history in relevance to the job. When writing a cover letter is a possibility, it's a fantastic opportunity to go above and above to demonstrate to the company that you're truly interested in the position.
The key to producing good cover letters is to express simply how your professional experience aligns with the requirements of the post and the company's culture. We'll show you how to compose a cover letter that makes a fantastic first impression on employers in the sections below.
What Is The Purpose Of A Cover Letter?
A cover letter, also known as an application letter, is a three- to four-paragraph note to potential employers that outlines your interest in the job and organization, as well as your suitability for the position. In a job application, it's usually presented together with your résumé.
In connection to the job you're looking for, this letter should showcase your talents, experience, and accomplishments. Cover letters, unlike resumes, enable you to go into further depth about your professional experience and explain why you're a good match for the position and firm.
A well-written cover letter has the power to wow employers and distinguishes you from the competition. To prevent creating a generic cover letter, do extensive research about the organization and position you're looking for before writing your cover letter.
Format For A Cover Letter
The following components should be included in a cover letter, which should be structured like a business letter:
Date and contact information in the header
Letter beginning and signature – Salutation or greeting – Opening paragraph – Middle paragraph(s) – Closing paragraph
Your cover letter should be one page long and written in a basic, professional typeface like Arial or Helvetica, with a size of 10 to 12 points. Your letter should be left-aligned with one-inch margins and single spacing.
To create a superb cover letter, follow these six easy steps. We'll go through what to include in each part in-depth, along with examples, in the sections below.
1. Begin With Your Headline
At the start of your cover letter, just like any other business letter, you should include a few pieces of personal and role-specific information. Include your contact information, the date of your application, and the recipient's contact information in this area. You may also center your name and address at the top of the page, similar to how it appears on your résumé.
2. Add A Greeting
Try to locate the name of the person who will be examining job applications throughout your investigation. Use a standard business greeting like "Dear" or "Hello" to welcome this individual in your letter. It's recommended to use a gender-neutral greeting like "Dear [first and last name]" or "Dear [position title]" if you can't locate the preferred gender pronouns (he/him, she/her, them/they).
3. Write An Introductory Paragraph
Mention the job title for which you're applying and where you read the job advertisement in the opening paragraph of your letter. Explain why you're interested in the job and the firm so the reader knows you've done your homework and are serious about it.
Briefly describe your key experience or qualification that qualifies you for the position. Because the initial portion of your cover letter is also the reader's first impression of you, it's critical to appeal to that individual swiftly and simply.
4. Write A Second Paragraph After That
The second paragraph should be a synopsis of your history as it relates to the job. Include essential accomplishments, talents, and specializations that make you uniquely qualified to perform successfully in the role in this section.
Concentrate on one or two and offer explicit facts about your accomplishments, including quantifiable outcomes. Pay careful attention to the job description's keywords and include those that you recognize in the body of your cover letter. Only give details about the last one or two professional encounters you've had.
5. Conclude With A Paragraph
The next paragraph should concentrate on another important accomplishment or ability that is related to the job. Rather than rehashing information from your CV, focus on particular experiences or anecdotes that demonstrate your suitability for the job. Concentrate on tales that illustrate the abilities and competencies listed in the job description once again.
6. Sign Off With A Professional Signature
A paragraph at the conclusion of your cover letter should outline why you're applying for the job and why you'd be a good match. Keep the cover letter conclusion short and sweet, stating that you eagerly await further instructions from the employer. Finally, sign your name at the bottom.
When Creating A Cover Letter, Keep The Following Five Recommendations In Mind:
1. Tailor Your Header To Your Application's Format
You don't need to include your address or other contact information if you're writing your cover letter from inside an online job application since you've presumably already written it into other portions of the application form. You may use the same heading for your cover letter that you used for your resume if you're sending it as an attachment.
2. Avoid Making Broad Statements About Your Ability
Tell interesting tales wherever feasible that connect your talents to specific problem-solving activities or tangible business achievements you've achieved over your career. Any applicant may claim to have the desired skill. To create an impression on hiring managers, you must demonstrate your abilities in action.
4. Be Succinct And To The Point
A cover letter does not have to have a certain length unless it is mentioned in the job description. Focus on the elements that are most crucial for the position when considering how long a cover letter should be. To find the finest opportunity to demonstrate your qualifications, carefully read the job description.
Which of your career accomplishments are you most proud of? Choose one or two and use only a few thorough but short phrases to map them to the required experience or qualities the hiring manager is looking for. What qualities does the job description need in a candidate?
Consider displaying such characteristics in the cover letter itself. Don't rehash anything you've written on your CV. You should concentrate on one or two tales, elaborating on how you attained a certain goal.
5. Double-Check Your Work Before Submitting It
Before sending your cover letter, go through it again and again, looking for spelling, grammatical, and punctuation issues. Reading the letter out loud might help you spot incorrect language or phrases that are too lengthy.
There are several frequent faults that we all tend to overlook, so take your time and read slowly and carefully, paying attention to each word. If the recruiting manager's name appears in your greeting, double-check the spelling.
When applying for jobs that demand a cover letter, keep in mind that you're getting a unique opportunity to showcase your skills and reveal a little of your true self.
Take advantage of the chance to highlight your best qualities while also demonstrating that you value the hiring manager's time and attention.
I trust you enjoyed this article on How To Write A Great Cover Letter. Would you please stay tuned for more articles to come? Take care!
JeannetteZ
Want to Learn How to Build Your Own Home-Based Online Business & Start Making Money Online From Your Comfortable Couch?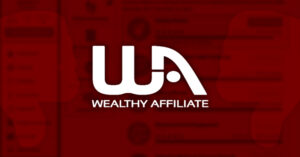 Your Opinion Is Important To Me
Thoughts? Ideas? Questions? I would love to hear from you. Please leave me your questions, experiences, remarks, and suggestions about How To Write A Great Cover Letter, in the comments below. You can also contact me by email at Jeannette@WorkFromAnywhereInTheWorld.com.
You may also enjoy the following articles:
What Is A Hedge Fund And Should You Invest In One?
The Most Popular YouTubers Of 2022
How To Become A YouTuber And Get Paid
How To Motivate Yourself Every Day