Jetpack For WordPress Plugin Review
Jetpack For WordPress Plugin Review
Whether you're new to this field or have been around for some time, Jetpack is one of the most well-known plugins you've undoubtedly already heard about. This plugin has the most instals EVER and is one of the first things you'll see in the official WordPress directory.
The problem with widely used plugins like Jetpack is that some people can't live without them, while others believe it's the worst thing you can do to your newly launched website.
Who do you believe, then? The believers or the doubters? Should your website include this plugin? What benefits and drawbacks come with using this product? What you hear about something may be genuine, but are you sure about it? Aren't some of the reviews just biased?
Today's article will include a thorough evaluation of Jetpack. We'll examine this product using our industry knowledge, but with an objective eye and the perspective of someone who has never used this plugin.
Automattic, the company behind WordPress.com, created a plugin for the platform called Jetpack. The Jetpack plugin for WordPress is often installed automatically by web hosts.
Unlike most other plugins, it takes more than just one click to activate. The reason for this is that to use Jetpack, you must first create a WordPress.com account and then activate Jetpack with your WordPress.com credentials; otherwise, the two platforms wouldn't be compatible.
In a nutshell, if you sign up for WordPress.com, you gain access to all of its features, which you can then use on your own self-hosted WordPress.org installation by downloading the Jetpack plugin.
There are many situations in which Jetpack would be helpful, and it also has many advantages.
In contrast, one person's "must-haves" may not be the same for another. Numerous plugins offer overlapping features; picking the right one for you will depend on its importance to your project.
Summary
One of the best plugins for regularly needed features and capabilities, including list building, marketing, CDNs and performance, security, backups, and many other crucial elements. It's very user-friendly and supported by Automattic, the parent company of WordPress.com, and highly qualified support staff. Even for individuals who don't operate WordPress daily, setting it up and using it is relatively simple and basic.
Jetpack For WordPress
It is one of the most well-liked products ever, and it has occupied a top four spot on the Popular tab for many years alongside other products from Automattic, including Yoast, Contact Form 7, and Akismet Anti-Spam. At the time of writing, it had more than 1 million installations and more than 1300 reviews.
The self-hosted version of WordPress is the bare metal, the freely customizable equal of WordPress.com, if we had to summarize its features in a few words.
It's similar to building a self-hosted version of WordPress.com by installing Jetpack. Jetpack moves the two varieties of WordPress one step closer together, even though they continue to differ in numerous ways.
This seems like any other plugin at first glance. You can upload the its.zip package and install it from there or install it through your admin panel's plugins page. Once you turn it on, you'll see that it's an entirely different kind of WordPress extension.
Jetpack, at its core, is a collection of "materials" and "tools" called "modules" that you may use to enhance your website in various ways. Modules can be turned on or off as you see fit. It offers most of WordPress.com's capabilities to your self-hosted site in a customizable, pick-and-mix bundle.
You connect WP.com to your self-hosted website by creating an account and utilizing it to activate JP. After that, you may directly administer your self-hosted website from the WP.com dashboard.
You can manage all of them at once by just logging into the WP.com dashboard if you installed this on several sites and activated each installation using the same WP.com account.
Let's now review all of its characteristics.
Airborne Features
In this section, we'll see a brief overview of most (or ideally all) of Jetpack's features. Each function is referred to as a "module," which you have the option to enable or disable. The following modules are available as of version 6.5 (the most recent version at the time of writing):
Professional themes: There are one hundred free professional themes available through JP. There are an additional 200 premium themes available to paid customers.
Instead of having your photos delivered from your server, with Image CDN (Formerly Photon), your images are provided from WordPress's servers, which should speed up your website's loading.
Site Statistics – displays the number of visitors to your site and the most popular articles and pages.
Displaying related posts is based on the page or post that the visitor is presently reading.
Automatic Social Media Publishing – After publishing a post or a page, share it right away or schedule it for later on social media platforms.
Share your content on social media by including sharing buttons in your posts, encouraging readers to do so.
Easy way to create a sitemap for search engine indexing: build XML sitemaps. A standard sitemap and a sitemap only for Google News are the two types of sitemaps produced.
Add payment buttons to your website so customers can use PayPal to pay for purchases, digital downloads, or contributions.
With the help of the Beautiful Math module, you can easily add complex mathematical equations, formulas, etc., to your posts using the LaTeX markup language.
Site backups—available only to premium users and above—create regular backups of your WordPress website.
Extra Sidebar Widgets and Customizations – lets you add new, personalized sidebar widgets like social media icons, RSS feeds, Twitter embeds, and calendars of events, among other things.
You can publish posts by sending an email using the "Publish by email" feature.
Custom CSS – You can apply custom CSS without modifying the code of your theme. Even after revisions, it holds true.
Easily add custom post types to your website using Custom Content Type.
Display the gravatar profiles of your comments with gravatar hovercards.
Make your site load infinitely so it behaves like Pinterest, which continuously loads posts or pages as visitors scroll down.
Manage multiple WordPress installations – By integrating Jetpack with your website, you automatically link it to WordPress.com, enabling you to control it from the dashboard of that website. It is possible to manage several WordPress installations from a single dashboard.
Mobile Theme: Instead of your standard theme, visitors to your website will see a mobile theme. Helpful if your theme isn't responsive.
Receive notifications for new likes and comments via the WordPress mobile app and your admin bar.
Grammar and Spelling – Using the After the Deadline technology, you can check your spelling, grammar, and writing style as you write in the post editor.
Allow your readers to subscribe to receive updates on new posts and comments.
Tiled Galleries: Choose from a rectangle mosaic, a square mosaic, or a circular grid pattern to display your galleries.
Only customers with premium plans and above have access to the Videopress function, which enables you to post videos to your website that will be hosted on WordPress.com without placing an additional burden on your server.
As modules come and go, this list is continuously changing. Sometimes they are completely removed from WordPress, and others are placed back in.
One instance is the former Jetpack module called Omnisearch, which is currently available as a separate plugin.
Does Jetpack Make WordPress Slower?
The simple and correct response is yes. Your site will load slowly with Jetpack.
The good news is that it's usually impossible to tell them apart.
"What?! That shouldn't be the case! I should still have the same loading speed! "
No. Why? Let me clarify.
There will be additional code that has to be run and further requests that need to be sent and received unless Jetpack doesn't contribute anything or, in other words, you don't activate any modules at all. This requires more processing time. Each process requires time. Any additional activity will generally increase the time needed to complete a task, whether by a nanosecond or an hour.
Jetpack isn't magical. To add new features to your website, something must be done, and this takes time.
Code
Processing time increases as a result of more code.
What kind of module you activated and what type of hosting or server your site uses will determine the severity.
Only when all functions are turned on at once will there be a perceptible slowdown. Therefore, to keep your site light, you must be careful just to activate the functionality you require. Consider upgrading to a higher host or hosting package if you must have many modules activated or even need to have them all enabled (which is exceedingly rare).
We know that Jetpack is built and maintained by the same people who run WordPress.com, which manages millions of daily visits from millions of different sites with little to no problem. Code optimization is crucial when it comes to plugin development.
Additionally, Matt Report conducted a great test to show how Jetpack is still superior to installing individual plugins to do the same task. The test is displayed below.
Let's be evident that an inactive module performs nothing and won't even load, lest I forget about it. Your site's performance won't be impacted in the slightest by it. Therefore, you no longer have to worry about having many inactive modules harming your website's efficiency.
In conclusion, Jetpack will undoubtedly increase the time it takes for your site to load. Still, the delay is minimal in most circumstances, especially if you just activate the modules you need.
How Do I Activate And Install Jetpack?
Jetpack's installation and activation are rather simple. By going to Plugins > Add New in the admin panel of your website, you may install it similarly to how you would any other plugin. Once there, enter "Jetpack" into the search box in the top right corner of the screen and press Enter. "Jetpack by WordPress.com" should appear as the first result.
After selecting "Install Now," wait for it to complete. The welcome screen will appear after you click the button once it reads "Activate,."
After it has been fully installed and activated, select "Set up Jetpack" by clicking the green button. A login screen for your WordPress.com account will appear. Register if you don't already have one.
You'll see a screen after signing in to WordPress.com.
If you don't already have a plan, you will be asked to choose one when you click the green "Approve" button.
Customizing The Settings
Now that Jetpack is installed let's go over how to customize some of its settings and capabilities. To access Jetpack's settings, navigate to Jetpack > Settings.
As you can see, toggles make it simple to enable or disable a function. Easy access to features is provided by categorizing them, which you can do by selecting an item from the menu in the screen's upper-right corner.
That's all, then! We're not here to walk you through every aspect of using Jetpack, but the instructions should be plenty for you to experiment with and test out various capabilities by turning them on or off. Jetpack is really simple to use, so you shouldn't have any problems. The switch next to most functions can be used to toggle them on or off.
Alright! We now have a good understanding of Jetpack. We know what it is, what features it provides, whether or not it slows down a website, how to install and activate it, and how to control its settings.
Still unsure whether to use Jetpack going forward? Checking out its benefits and drawbacks, which is what we'll do next, is one of the finest methods to figure that out.
Pros And Cons Of Jetpack
In order to help you better understand Jetpack and determine whether it meets your needs, we'll discuss its advantages and disadvantages in this section.
Let's begin with the advantages.
1. Airbag Pros
One of Jetpack's best features is that it comes in a single bundle with a variety of modules. You don't need to search for plugins and cross your fingers that they work with the ones you already have installed and functioning. Jetpack's supplied modules all function flawlessly and in unison. They coexist peacefully.
2. Updates And Maintenance Are Simple
All modules are updated whenever you update Jetpack. Additionally, it is simpler to configure various modules under a single dashboard.
It could be laborious and time-consuming to update and configure each plugin individually if you install several. Additionally, when using many plugins, they could sync up well before an update but break your site after that. You discovered that one of your plugins' new features interfered with your other plugins.
3. You Are Aware Of Your Safety
Unlike other substitute plugins, Jetpack is created by Automattic, the company that runs WordPress.com. Naturally, we can be confident that this plugin won't suddenly cease operations.
You don't know how long alternative plugins created by independent developers or small teams will exist. Although they may currently be excited about creating the plugin, who can say how long that will last? Premium plugin creators may also experience unforeseen financial difficulties.
Are You Tired Of Scams?
Cons Of Jetpack
Like other plugins, Jetpack has several drawbacks of its own.
Jetpack may impact your site's performance depending on the modules you activate and the total number of active modules.
I'm not sure if this qualifies as a drawback. However, some users could find signing up for a WordPress.com account intimidating.
Additionally, some of Jetpack's modules rely significantly on WordPress.com's servers, so there's a good probability that if something were to happen to those servers, you would also likely be impacted.
Security Risks Exist With The Single Sign-In Feature
WordPress.com's servers are secure, but the security of your account depends on the security of your computer and network. All of your websites could be accessed by a hacker if they managed to get into your WordPress account.
Like the statistics and the contact form, using a third-party plugin will be more advantageous if you require sophisticated functionality.
Is It Suitable For You?
At this point, we've covered a lot of aspects of Jetpack; the only question left is: is it appropriate for you?
If you're a new self-hosted WordPress user who has previously used WordPress.com services, you could find that Jetpack makes the switch from hosted to self-hosted easier.
While becoming accustomed to the self-hosted version of WordPress, you can use the majority of the features you love from WordPress.com on your self-hosted WordPress website.
After becoming accustomed to self-hosted WordPress, you can start by using Jetpack's modules instead of the standalone plugins that do the same thing but have additional functionality.
Plans And Cost
You can see that you receive a vast array of complex capabilities for the pitiful starting price of $39. This premium product will save you a tonne of time and hassle, but even the full fee is still a great deal. Additionally, it comes with complete support, limitless CDN storage, an infinite archive, and several forms of security.
The primary Jetpack service is free. It costs $3.50 per month for personal blogs and $9 per month for small business sites to unlock some of the Pro features. A plan for larger organizations is available for $29 per month.
For us, the decision is dead simple: select the top tier and take it easy.
References / Reviews
We are not the only ones who feel good about this plugin. Below, we'll display a few well-known blogs that discuss it. Both Chris Lema, a famous influencer, and Gabriel from isitwp.com have tried it and highly recommend that you use the tool's Pro edition, as you can see below.
Jetpack Substitutes
It is one of its best features to modify WordPress to your preferences. That implies that you are not forced to use Jetpack because there are so many options.
There was a Jetpack substitute called Slimpack that was almost ideal. It offers modules customers can enable or disable as desired, similar to Jetpack. To keep Slimpack small and quick, some modules that require a connection to WordPress.com were excluded. The plugin currently seems to be unusable. Visit Wayback Machine to view it in all its former splendour.
Jetpack: Is It Worth It?
Yes, it is worthwhile to use Jetpack. The plugin/service provides a sizable number of functions for free, and for $3.50 per month for the PRO features, you have access to services that you would unquestionably have to pay more for if you had to use other third-party services.
Does Jetpack Cause WordPress To Lag?
No, Jetpack doesn't make your WordPress site load slower. Contrary to widespread belief, Jetpack does not affect performance any differently from other third-party plugins. On the other hand, it contains particular features that make WordPress speedier and is very well coded.
Is WordPress A Suitable Fit For Jetpack?
Yes, Jetpack benefits WordPress blogs, especially for less tech-savvy users. More than and beyond the fundamental installation, Jetpack can carry out a sizable number of well-liked and important tasks. Given that Automattic owns the service, many users will always be able to take advantage of its excellent features.
Does Jetpack Have To Be Used With Woocommerce?
No, you can set up a WooCommerce store without having Jetpack installed. The installation and activation are completely optional on WooCommerce installations, even though the service may provide advantages like those listed in this article, mainly when using the CDN enabled.
Is Jetpack WordPress Plugin Reliable?
Yes, for the majority of users who are just getting started and are unfamiliar with WordPress, Jetpack is a good plugin. This is because the plugin gives your website a tonne of great functionality that would ordinarily require you to install other plugins.
Conclusion
This concludes our tour. By this point, you ought to know what Jetpack is, how to use it, when not to use it, and why. Additionally, you've learnt how to install it, set up its fundamental parameters, and understand the features it provides. Finally, you now see that if you don't use Jetpack carefully, it could cause your website to load slowly.
Jetpack is still one of the best plugins available, but not every situation calls for it. The choice to utilize it or not ultimately rests with you, especially now that you know the type of plugin Jetpack is.
I trust you enjoyed this article about the Jetpack For WordPress Plugin Review. Would you please stay tuned for more articles to come?
Take care!
JeannetteZ
Want to Learn How to Build Your Own Home-Based Online Business & Start Making Money Online From Your Comfortable Couch?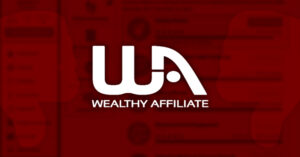 Your Opinion Is Important To Me
Thoughts? Ideas? Questions? I would love to hear from you. Please leave me your questions, experiences, remarks, and suggestions about the Jetpack For WordPress Plugin Review in the comments below. You can also contact me by email at Jeannette@WorkFromAnywhereInTheWorld.com.
Disclosure
This post may contain affiliate links. I earn from qualifying purchases as an Amazon Associate and other affiliate programs. Read my full affiliate disclosure.
You may also enjoy the following articles:
Wealthy Affiliate Review – Scam or Legit? The Truth Exposed
Best Advice For Non-Native English Bloggers
How To Write Blogs And Make Money
How To Write Blog Posts Faster
How To Connect With The Audience