6 Best WordPress SEO Plugins – All Free
A website is one of the most crucial parts of every business. Yet, many businesses don't have one. It is a waste of money spent on running a website. Why? Because you can easily create several social accounts without paying any money, right? You are free to advertise your products or services and expand your business. So, why should we have a website for our business? We are going to answer this question!
OK! Let's say that having a website for your business is vital for the sake of an argument. However, how are we going to create and run it? Businesspeople are swamped with their meetings and workloads. They have to take care of their bank accounts, deals, etc., not their website! Also, they might not afford the cost of hiring web developers to create and manage their websites.
Thanks to the latest technologies, running a website is not as hard as you might think. And, that's the key to website-use popularity among businesses. Today, we will talk about the necessities and requirements for a business website.
There are several key elements every website should consider to make an impact. Also, we discuss the best WordPress SEO plugins. Don't you know about WordPress, SEO, or plugins? Don't you know what they do for your website? Don't worry! We will cover these questions too. Let's get started.

What Is WordPress, And How Does It Help Us?
To understand what WordPress is, you have to ask another question. You should ask what it can do for us which wasn't possible before. Then, you might understand the definition better. WordPress frees you from all the limitations people used to have. For example, people had to know how to work with HTML, PHP, and CSS.
Working with these coding languages could be very hard and a waste of time. With WordPress, you don't need to know any of these complex words. It makes it super easy for everyone to create and manage a website. That's why nearly 35% of all websites on the internet are using WordPress.
WordPress is software for creating websites to make them a bit more specific. Who is behind this software? Nobody and everybody. What do I mean by that? It means that thousands of people in the world started building it up. Now, thousands of people are updating it a day today.
Another important feature of WordPress is that it's free to use for everybody. At first, WordPress was designed only for blogging. However, now, it can be implemented for any kind of website, including commercial, business, social, etc. In addition to websites, WordPress has been recently used for mobile applications.
How Does WordPress Work?
If you want to understand how WordPress works, you should know the basics of your website. Let's begin. Well, first things first. Your website has a domain name and host. A domain name is your website's address. The host also works as a house for your website to put all your information in. Now, WordPress comes into the picture. WordPress as software helps you manage your domain and host.
WordPress manages all the content on your website, including videos, images, text, etc. That's why we call it a content management system. WordPress is based on PHP code. Also, all your content is stored in your WordPress database. To put it simply, WordPress can support PHP and create a database for storing information.
The Difference Between WordPress.com And WordPress.org
To learn more about how WordPress works, you should know the difference between WordPress.com and WordPress.org. WordPress.com connects WordPress with the domain & host. There are limitations here because they don't want you to control the host. In WordPress.org, however, you have the option to choose any hosting companies you want. So, you have more control over managing your website. It is easy to install WordPress with all well-known hosting companies.
Elements Of WordPress, Plugins And Themes
WordPress has simple designs and functions. What should you do if you want to add more designs and functions? That's where themes and plugins come into the picture. So, you will install plugins and themes on WordPress to enable you to design a better website and add wanted functions to it. Amazingly, hundreds of plugins and themes are available on the internet, and all of them are compatible with WordPress. Installing these themes and plugins are also very easy. So far, we have talked about the basis of your website.
Content, The More Creative, The More Traffic
I'm sure you have heard of SEO a lot! People say SEO is the most important feature of your website, which leads to more reach and, finally, more sales. WordPress with all those plugins and themes shows your content as professionally as possible. Depending on your niche and target audience, you should create your content differently. Understanding SEO principles is fundamental to your website. Your website might have the best charming look. However, you should not expect to get too much traffic with low-quality content.
WordPress SEO Plugins
So far, we have talked about WordPress, Plugins, and SEO separately, right? Now, it is time to think about them together. So, what does WordPress SEO plugins are? Based on what I've already told you, it wouldn't be so hard to speculate. WordPress SEO plugins are plugins compatible with WordPress, which are used to improve the SEO of your website.
What Do WordPress SEO Plugins Do?
So, how can a plugin improve the content and traffic of your website? How can it be beneficial? Here, we are discussing how you can grow organic search traffic. After this section, we are getting to the most exciting part of our paper. We want to introduce and review six of the most popular and practical WordPress SEO plugins on the internet. Don't worry! They are entirely free. So, let's challenge ourselves by throwing some questions:
Why Should We Use WordPress SEO Plugins?
The answer is pretty simple. This is because WordPress has been tested lots of times in many situations. It means that the technical aspects of your website do matter. This includes choosing the best content management system. That content management system is WordPress. Why do we say WordPress is the best? Here are three main reasons:
First of all, with WordPress, the speed of your website is breakneck. So, nobody is discouraged after visiting your website.
Also, nowadays, billions of people connect to the internet via cell phone. So, you don't like your website to look disorientated on a cell phone. The mobile-friendly nature of your website is essential. Thanks to WordPress, your website is not going to disappoint visitors.
Above all, security (SSL) has been taken extremely important in WordPress.
So far, so good. Now, we are ready for our next section. We know what WordPress and plugins do for us. We also know how important SEO is for our website. As we said, there are many good WordPress SEO plugins available. Which one is the best? Are they comparable? Are they cheap or expensive? Don't worry! We have the answer to all your questions. The WordPress SEO plugins that I will review are AIOSEO, Yoast, SEOPress, SEMRush, Rank Math, and Ahref. So, what are you waiting for? Let's jump to it.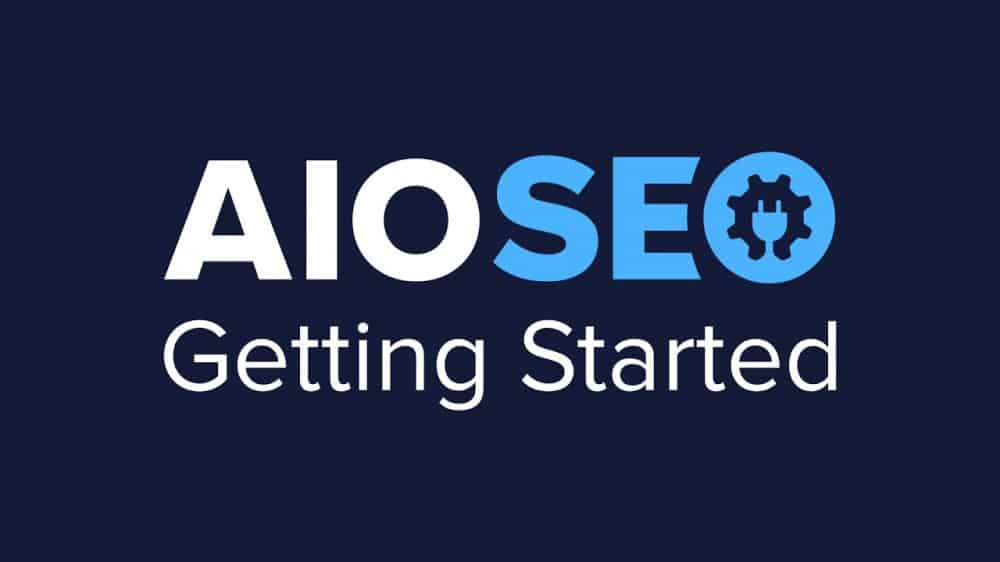 1. AIOSEO   
It seems bold, but AIOSEO claims that they are the best WordPress SEO plugin and toolkit worldwide. Right now, more than two million people are using AIOSEO plugins all around the world. AIOSEO plugins help people boost their website's rankings, maximize traffic, and grow their business.
AIOSEO is a very reputable company since they have produced useful plugins and tools related to WordPress SEO plugins. For example, WPBenigger (as the largest WordPress resource site), OptinMonster (as the most popular lead-generation software), WPForms (as the best WordPress forms plugins), and MonsterInsights (as the best analytics plugin) are all products of AIOSEO.
The All-in-One SEO Plugin Pack
The All-in-one SEO plugin pack is one of the best WordPress plugins. The All-in-one SEO plugin pack will take care of many functionalities, which are usually handled by separate plugins. This plugin is viral. For example, it has been downloaded more than 30 million times since 2007. A good thing about the All-in-one SEO plugin pack is that any user with different skill levels can use it.
What Are The Features Of The All-in-One SEO Plugin Pack?
Supporting XML sitemaps, supported by Google Analytics & AMP, having its own built-in API, integrating with WooCommerce, generating meta tags automatically, running some WordPress performance tweaks are key features of the All-in-one SEO plugin pack. You should also know that this plugin is free.
However, you can choose to pay for the premium version. The plugin has three paid plans, including individual, business, and agency. They cost 57, 97, and 419 dollars respectively. Some extra options such as priority support, accessing video tutorials, and advanced options for Google Analytics tracking are available for you in the paid versions. However, in general, the free version is good too and comes with many benefits.
AIOSEO Paid Plans
There are four options available on AIOSEO, including Basic, Plus, Pro, and Elite which are 49, 99.5, 199.5, and 299.5 dollars a year. Each one provides a significant number of services. However, with the Basic plan, you can only create one site. This number is 100 in the Elite plan.
2. Yoast
The first exciting thing for me was the Yoast website which looks extremely simple and enjoyable. Their slogan is also inspiring when they say SEO for everyone! I'm sure this phrase is going to inspire many visitors. So, what is Yoast?
As you might have guessed, Yoast is another WordPress SEO plugin. Now, Yoast is installed on nearly 12 million websites across the world. They help websites get more traffic from search engines. They make search engines find and understand your website. Also, they try to revise the website's content so that it's not that hard to read.
Working with the plugin is easy, and it manages all technical SEO stuff so that you don't need to do any coding-related tasks. Also, in Yoast SEO academy, you are given some information about keyword research and using structured data. So far, more than 300 thousand people have benefited from the plugin.
What Are The Yoast Free SEO Plugin Features?
The company says they have this free plugin because they want everybody can use it. The free version, just like the pain one, works very well in WordPress and block editors. There are a few bonus features with the block editor. So, let's review other essential features of the Yoast free SEO plugin:
Like everybody else, you have a lot of text on your website, don't you? the plugin will help you by running different analyses. These analyses include SEO and Readability. In SEO analysis, your text will get optimized for SEO. With readability analysis, you can create text that is easier to understand by the public.
The plugin is a partner with SEMRUSH, one of the biggest SEO tool providers globally. So, this helps you create even more exciting content.
Keyphrase, visual, textual, and other checks are all possible. Other parameters that will be checked are sentence length, paragraph length, headings, and transition words.
Google preview, Canonical URL, Schema implementation, and XML sitemaps are other cool features presented by the Yoast free WordPress SEO plugins.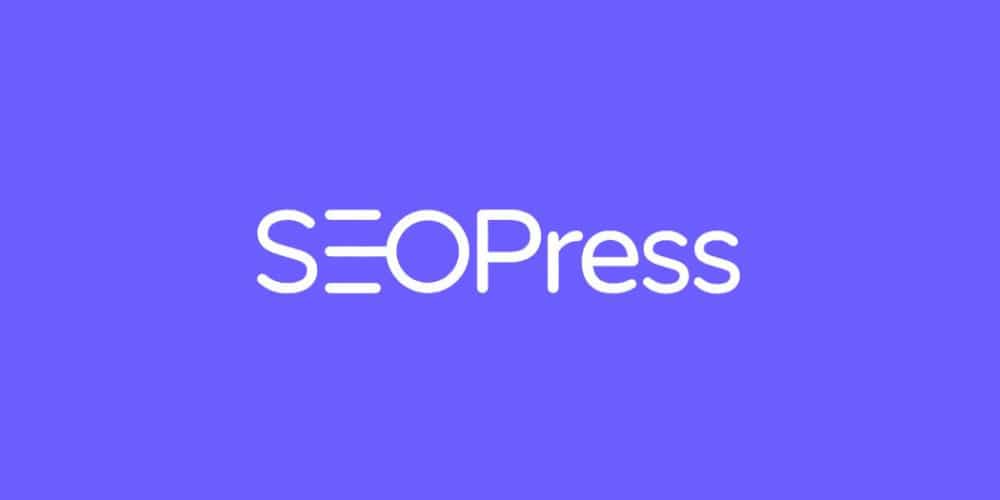 3. SEOPress
SEOPress's primary focus is on your traffic. It is getting visibility step-by-step as more than 150000 people have installed it. Also, more than 650 reviews have been given 4.9 out of 5, which shows its popularity. SEOPress is offering both free and premium versions of the plugin.
This is another giant in the market. SEOPress provides one of the simplest, fastest, and most powerful SEO plugins for WordPress. Titles & meta description, XML / HTML sitemaps, social networks, Google Analytics, advanced settings, woocommerce SEO, EDD SEO, local business, Dublin core, structured data types, optimized breadcrumbs, Google page speed, robots.txt, Google news sitemap, automatic schemas, redirections, broken links checker, backlinks, URL rewriting, HTACCESS, RSS are all available and taken care of.
First of all, SEOPress is very easy to use. Also, there is no footprint data, ads, and anonymous data shared involved. SEOPress WordPress SEO plugin is also completely compatible with other famous apps like Weglot, Google Analytics, admin columns, easy digital downloads, elementor, visual composer, Woocommerce, WP rocket, and WPML.
SEOPress has a lot of functionalities. Therefore, you can remove many other plugins from your website. in this way, you accomplish a faster website speed. It can do 404 monitoring, Redirections 301, 302, 307, 410, 451, and Google Tag Manager. Also, the data types supported by SEOPress are diverse, including Article, Job, service, Class, Product, FAQ, Software app, custom schedule, and many more.
A simple comparison between SEOPress and Yoast SEO features shows how progressive SEOPress has become. There are many options available on both free and premium versions of SEOPress that don't exist in Yoast. Moreover, SEOPress is much cheaper than many other plugins on the internet as far as the financial situation goes.
To wrap it up, the SEOPress WordPress SEO plugin is one of the best in the market because it doesn't slow down your website and is an all-in-one plugin. Also, it's very cheap and easy to use. What else do you want in a WordPress SEO plugin?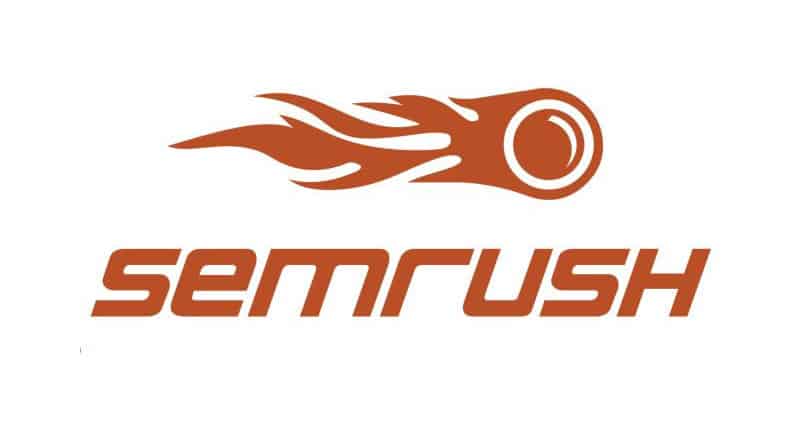 4. SEMRush
The first thing to notice on the SEMRush website was that it's available in nine languages, including English, Spanish, German, French, Italian, Portuguese, Russian, etc. they have over seven million marketers worldwide who are using SEMRush services. In 2008, they had only two available tools. However, in just 12 years, they have reached 48 tools which is impressive progress. What does SEMRush do? Well, it's not that complicated. Compared with the plugins mentioned above, SEMRush offers a bit more diverse products and services.
Are You Tired Of Scams?
SEMRush products and services are categorized into five classes. These classes include SEO, content, Market Research, Advertising, and SMM & SERM. Interestingly, each class has subclasses too. Each subclass has a few tools specifically designed for fulfilling the demands and needs of developers.
For example, one of the subclasses of SEO is Local SEO which provides four different tools designed to optimize your site for local searches and get more local customers. These tools include Listing Management, Position Tracking, On-Page SEO Checker, and Social Media Toolkit.
As we said, and in contrast to the plugins mentioned above, SEMRush is not just a WordPress SEO plugin. It's more. It is actually whatever you need for online visibility. So, it has whatever you need to have concerning your SEO, content marketing, advertising, social media, and competitive intelligence. It creates a practical and complete content marketing workflow for your business. It suggests your topic research to maximize your content reach. Also, advertising workflows have quickly proceeded with it. In the following articles, we will get back to it.
5. Rank Math
This is one of the fastest WordPress SEO plugins. With Rank Math, you can analyze on-page factors very quickly. Also, all technical issues can be found in just a few seconds and fixed right away. Moreover, you have complete control over your Google listing. It analyzes and optimizes your content and comes up with an attractive solution for high rankings. All the broken links are detected and fixed too.
So, what are some of the features of Rank Math? First of all, it is straightforward for everybody to use and install it very fast. Secondly, it has a nice, clean, and simple user interface and doesn't confuse users, especially beginners. It also lets you know what keywords have been responsible for getting higher ranks for your website. Rank Math is also integrated with Google Analytics. In upcoming articles, we will go deeper inside Rank Math and its features.
6. Ahrefs
Ahrefs mainly focuses on improving your ranks in the search results. It shows you what your competitors have that you don't. Then, it will come with excellent solutions for your website to outrank them all. The most valuable keywords your competitors are using will be shown to you.
It also shows you what websites are linking to your website. An automatic report is also given to you for improving your backlinks. Right now, they have nearly 600 thousand users all around the world.
On their website, they are offering several webmaster tools. These tools include Backlink Checker, Broken Link Checker, YouTube Keyword Tool, SERP Checker, SEO Toolbar, Keyword Rank Checker, and many more.
It also has a WordPress plugin. So, as you can see, Ahref is not just about SEO, but in fact, it is much greater than that. It also has free and premium versions. Wait for use until the following articles talk about these tools and many more.
Conclusion
Wow! Such a ride! So much information! As you can see, WordPress SEO plugins are designed and released by many good competitors. It would be tough to say which one is the best. However, we have tried our best to review some of the best ones. You are the one who needs to review them based on your current needs and demands.
WordPress SEO plugins are out there to make creating content easier for everyone. These plugins analyze your content and develop solutions to overpass your competitors and get visibility on the internet.
I trust you enjoyed this article on the 6 Best WordPress SEO Plugins. Please stay tuned for more blog posts to come very shortly. In the upcoming articles, we will compare the plugins mentioned above one by one. Take care.
JeannetteZ
Want to Learn How to Build Your Own Home-Based Online Business & Start Making Money Online From Your Comfortable Couch?
Try Wealthy Affiliate!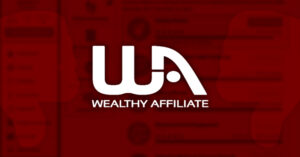 Your Opinion Is Important To Me
Thoughts? Ideas? Questions? I would love to hear from you. Please leave me your questions, experiences, remarks, and suggestions about the 6 Best WordPress SEO Plugins in the comments below. You can also contact me by email at Jeannette@WorkFromAnywhereInTheWorld.com.
You may also enjoy the following articles:
How Wealthy Affiliate Works – An Interesting Approach